How to watch Discovery Go outside the US in 2021 with a VPN
Are you unable to watch Discovery Go in your region? Check out this guide to find out how to unblock it outside the US with a VPN.
Have you ever tried to stream shows and web series on Discovery Go outside the US only to discover that the service is not supported in your country?
Or, perhaps, you have just moved from the States to an Asian country that has imposed restrictions on streaming services. Maybe, you want to watch channels that are aired in the US only. Whatever the reason is, there are ways to access restricted content and get Discovery Go unblocked. A VPN is all you need to stream just about anything, anywhere.
So, Discovery Go is a popular streaming service that allows you access to a wide range of content. It gives you the flexibility to enjoy an episode or watch the entire season of your favorite show or documentary.
The service is only available if you sign in with your cable network provider. Besides, your device must have a US-based IP address since the site is geo-blocked. If you try to access the service outside the US, you will probably get an error message.
That is why you need a virtual private network (VPN). It will encrypt your traffic and pass it through intermediary servers. When you connect to US servers, it will replace your real IP address with a US one. Discovery Go will automatically see that you are accessing the site within the country.
Read on to find out how to watch Discovery Go abroad, why you need a VPN, things to look out for when choosing a VPN for Discovery Go, and more.
Quick guide to access Discovery Go outside the US
Are you short on time? No problem. Here is a quick guide to unblock Discovery Go anywhere:
Subscribe to a quality VPN that is tested to work with Discovery GO. We reviewed dozens of providers to pick the very best ones listed below on this page. Our number one recommendation here is ExpressVPN.
Download and the VPN app on your device directly from the provider's site. Don't trust third-party vendors.
Open the app and connect to any US server.
Sign in to your Discovery account and start streaming.
The best VPNs to stream Discovery Go USA from anywhere
All VPN services are not the same. Some boast high-quality services, while others offer mediocre features. For your ease, we have compiled some of the best VPN services for Discovery Go.
1. NordVPN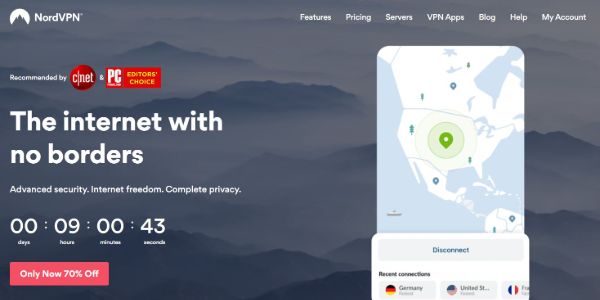 Key features
1970+ servers in 15 US locations
Double VPN
Quick Connect feature
SmartPlay feature
Kill switch
DNS leak protection
CyberSec suite
30-days money-back guarantee
NordVPN has stood out from the rest to become our top recommendation. The provider claims to be 'the best provider in 2021'. But does it meet the threshold of a quality VPN?
The SmartPlay feature is designed to bypass all geo-restrictions while maintaining your privacy and security. We put it to test by connecting to servers in different locations, including some in the US. It successfully unblocked Discovery Go on every server. You are guaranteed to get high-quality streams no matter where you are connecting from.
Apart from Discovery Go, the VPN also works well with other streaming platforms. They include BBC iPlayer, Hulu, ESPN, HBO Go, Hotstar, etc. You can also unblock social media apps such as Facebook, Twitter, Instagram, and more.
NordVPN is one of the biggest networks on the market, with over 5,500 servers in 59 countries. The server map is easy to navigate. For example, if you want to connect to a server in a specific location like Atlanta, click the three dots next to the US. Alternatively, you can use the Quick Connect feature to connect to the fastest server available automatically.
This is a high-speed VPN muscling out other competitors like Surfshark and CyberGhost. We connected to a close server, and our speeds dropped by only 2%. Suppose you have a robust baseline internet speed. In that case, the change will be unnoticeable even when you connect to an international server.
How does NordVPN handle data-intensive games like Fortnite and Cyberpunk 2077? If you are an avid gamer, you know slow speeds can cause excessive buffering and even make you lose a game. NordVPN is a reliable VPN, and your speeds will remain steady throughout your gameplay.
The VPN will safeguard your data and activities with AES 256-bit encryption. This is military-grade encryption that is almost impossible to break. It is combined with SHA2-384 authentication and a 2048-bit DH key. The authentication ensures your traffic arrives at the correct server and is not re-routed to another server. On the other hand, the DH key encrypts and decrypts your data.
Perfect forward secrecy (PFS) is another crucial security offered by NordVPN. It gives you a new encryption key every time you start a session. This makes your data and activities completely unrelated to what you were previously doing.
NordVPN uses several strategies to maintain your privacy. Firstly, the kill switch blocks your traffic from leaking if the VPN connection drops or disconnects. Secondly, the DNS/IPv6 leak protection prevents DNS request and IP address leakage because of browser security flaws or software faults.
Thirdly, it offers Onion over VPN special servers for additional anonymity. Finally, the provider takes privacy to another level with double encryption. It passes your traffic through two servers instead of one, making it harder to trace your activities.
An ad blocker is an important feature that all VPNs should strive to offer. Besides blocking annoying ads, it will also keep you safe from malware, trackers, and phishing scams. NordVPN's CyberSec Suite is an effective ad blocker, and you won't encounter any intrusive ads even on YouTube.
With all these advanced features, NordVPN is one of the most budget-friendly premium VPN services. The 2-year plan comes with a 68% discount plus three free months. You can also use the services for free if you take the 30-days money-back guarantee.
Pros:
Unblocks Discovery Go
Robust security credentials
Big server network in the US
Cons:
Desktop connections are slow sometimes
2. ExpressVPN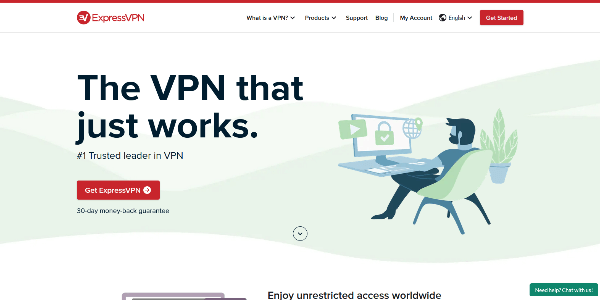 Key features
37 servers in 14 US locations
TrustedServer technology
Network Lock
Split tunneling
P2P sharing support
Zero-logs policy
AES 256-bit encryption
DNS Leak protection
Tor compatibility
Obfuscation feature
30-days money-back guarantee
ExpressVPN has impressive unblocking capabilities, making it a great Discovery Go VPN. It boasts outstanding speeds, robust security, and reliability. The interface is easy to navigate, making it an apt choice for beginners.
It is perhaps the fastest VPN in the industry. We used the Quick Connect feature that connected us to a server nearest our office. Our speed was 34.3Mbps, a 10% decrease from our average speed without a VPN. ExpressVPN is a reliable service and will ensure you get consistent speeds anywhere in the world.
Does ExpressVPN unblock Discovery Go? A big yes. It has several high-speed servers spread across different locations in the country. You will be able to unblock the content and stream in high definition on each server. If one of your connections is blocked, you can always switch servers.
Besides unblocking Discovery Go, ExpressVPN can also stream Hulu, Netflix, Disney+, Amazon Prime Video, etc. It can also reliably unblock sites that are often blocked in workplaces and schools, such as Facebook, Google, and YouTube.
The VPN allows P2P sharing across its entire server network. Since the provider offers unlimited bandwidth and data caps, you can torrent completely unrestricted. Luckily, it works well with P2P clients, including BitTorrent, uTorrent, Vuze, and more.
Apart from streaming, ExpressVPN is an excellent choice for gaming, too. You are guaranteed to get consistent speeds even when playing intensive games such as PUBG, League of Legends, and Fortnite.
In terms of security, the provider uses the highest encryption standard. It keeps you safe with 256-bit encryption combined with SHA-512 HMAC authentication, 4096-bit RSA key, and AES 256-bit cipher. The company also offers perfect forward secrecy that assigns you a new encryption key every time you log in. This is robust protection, and no one will snoop on your data and activities.
The VPN uses TrustedServer Technology on all its servers. This is an exclusive feature that ensures servers operate on a random access memory (RAM). Because the memory cannot store data, the servers will wipe your data entirely after every session.
A kill switch is an innovative security feature that keeps your traffic and IP address safe. ExpressVPN dubs this feature Network Lock. It is automatically enabled in the app and will break your traffic if the VPN connection is interrupted. Unfortunately, the feature is not available on iOS devices.
One of the most standout features of ExpressVPN is the split tunneling. It allows you to encrypt just a part of your traffic while leaving everything else on the regular connection. For example, you can encrypt your streaming traffic and leave your browsing activities untouched.
Although a VPN will encrypt your traffic and route it through encrypted servers, it could still leak due to system failures. This will make your online activities visible and your data accessible to third parties. That is why ExpressVPN offers DNS/IPv6 leak protection to ensure complete anonymity.
Pros:
High speeds for streaming videos
Comprehensive privacy and security features
Impressive unblocking capabilities
Cons:
Does not offer kill switch on iOS devices
3. Surfshark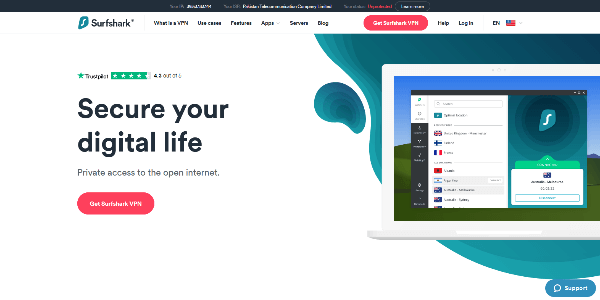 Key features
500+ servers in 20+ US cities
CleanWeb ad blocker
Allows P2P connections
DNS/IPv6 leak protection
AES 256-bit encryption
MultiHop mode
HackLock
Camouflage mode
Zero-logs policy
OpenVPN protocol
Quick Connect feature
30-days money-back guarantee
Surfshark is a reputable VPN that will give you private access to the open internet. It offers feature-filled apps, a decent-sized server network, and the best introductory deal on this list. The VPN claims to be well-rounded for streaming, torrenting, and gaming. We put it to test by verifying each feature to see if it is up to the task.
Can Surfshark unblock geo-blocked content? You will be pleased to know that Surfshark is one of the best VPNs for bypassing geo-restrictions. It can unblock content on all major streaming sites, including Discovery Go, Amazon Prime Videos, BBC iPlayer, and more.
Speed is one of the most important factors to consider when choosing a VPN. Surfshark offers fast and consistent connections to handle any task thrown at it. You can use the Quick Connect feature to connect to the most optimal server available.
Apart from unblocking content, SurfShark is a reliable choice for torrenting. It allows P2P sharing on all its servers, some of which are optimized for fast connections. The VPN is compatible with all major torrenting clients like uTorrent and BitTorrent.
Before you trust a VPN with your data, you must look at its privacy policy. First of all, the provider is based in the British Virgin Islands, a privacy-friendly country. In addition, it observes a strict no-logs policy and does not gather any usage or connection data.
Furthermore, it has an automatic kill switch that temporarily disconnects your traffic if the VPN connection is compromised. The DNS/IPv6 leak protection will prevent your DNS request and the IP address from leaking in case of security flaws.
It maintains your online security with AES-256 encryption. This is one of the highest protection levels available, and third parties will not see your personal data or activities. The MultiHop mode acts as a double VPN to pass your traffic through two servers to add an encryption layer.
The VPN has an in-built ad blocker known as CleanWeb. Besides eliminating ads, it will also keep you safe from trackers and malware.
If you live in a country that restricts VPN usage, like China and Russia, the camouflage mode will come in handy. It will scramble your VPN traffic and make it look like a regular connection under deep packet inspection (DPI).
Surfshark offers feature-filled apps for all major operating systems, including Android, Windows, macOS, iOS, and Linux. It also has Firefox and Chrome browser extensions. The SmartDNS feature allows you to connect devices that are not compatible with VPNs, such as smart TVs, gaming consoles, etc. Fortunately, you can join as many devices as you want as the VPN supports unlimited simultaneous connections.
The provider offers three subscription plans, so you can choose the one that meets your budget. Remember, all the features are the same regardless of the plan you choose. The 2-year plan offers an 81% discount, one of the most affordable on this list. You can try out all the plans with the 30-days money-back guarantee.
Pros:
Well-priced
Unblocks Discovery Go
Effortless to use
Cons:
Not independently audited
4. CyberGhost
Key features
1,318 servers in 11 US cities
Zero-logs policy
Streaming-optimized servers
AES 256-bit encryption
WireGuard protocol
Kill switch
Wi-Fi protection
45-days money-back guarantee
CyberGhost is a powerful VPN service with a massive server network, a strong stance on privacy, and a generous money-back guarantee.
We recommend the VPN as it offers specially optimized servers for streaming. This means you will be able to stream Discovery Go seamlessly without buffering. It also unblocks other services such as Netflix, BBC iPlayer, Disney+, and more.
The VPN has a massive server network of more than 6,700 servers in 89 countries spread across 111 locations. It offers the best coverage in the US, with over 1,318 servers in 11 cities. This gives you plenty of options to unblock Discovery Go and access other content and services worldwide.
Most of the servers offer reliable and consistent speeds. Remember that connecting to long-distance servers can slow your connection down. However, you can use its Best Server Location feature to automatically connect the fastest server base on your speed and latency.
The good part is that the provider uses RAM-based servers. They have insufficient memory, so all the data is wiped clean after every session. This means none of your information will be recorded.
While CyberGhost does not work in China, it has servers in hard to reach locations such as Saudi Arabia, Lithuania, and Latvia. This means you will be able to access Discovery Go and other geo-blocked content if you live in these countries.
The provider offers No-Spy servers at an extra cost. These are special servers located in the company's private data center for additional security. The package also includes premium hardware, dedicated uplinks, and a server maintained by a dedicated team.
CyberGhost works well with all devices, including Windows, Android, macOS, and iOS. It is also compatible with a wide range of routers to use it on other devices like Smart TV, Roku, Amazon Fire TV, etc. Even though it does not have a Chromebook app, you can use the Chrome browser extension to protect your traffic.
All the CyberGhost apps are easy to use and setup. Once you log in, just click the power button to connect to the best server. You can also use the drop-down menu to get servers optimized for streaming and torrenting.
CyberGhost is an affordable service, especially if you take the more extended plans. The one-month plan offers only a 14-days money guarantee, while the one-year and 3-year plans come with a generous 45-days money-back guarantee. If you face any issue or want to request a refund, you can contact customer support through the 24/7 live chat.
Pros:
Works well with Discovery Go
Easy to use apps
Low-cost plans
Cons:
It does not work in China
5. IPVanish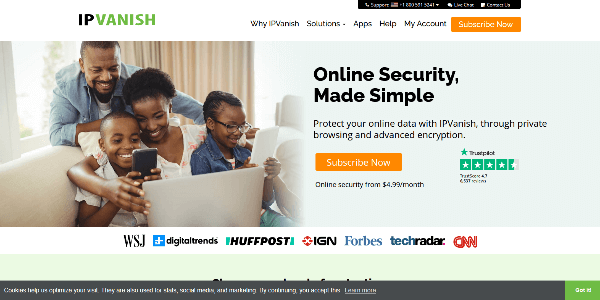 Key features
851 servers in 18 US locations
Unlimited P2P connections
SugarSync free storage
30-days money-back guarantee
Military-grade encryption
DNS leak protection
Automatic kill switch
Unlimited simultaneous connections
IPVanish is a US-based vendor that claims to be 'the world's best VPN service'. We put it to test to determine whether it can unblock Discovery Go or it is just a marketing strategy.
A VPN that reliably bypass geo-restrictions is highly respected. IPVanish unblocks Discovery Go on most of its servers. It has over 850 servers in more than 18 US locations, so you will have plenty of options to connect. You can also use it to access streaming services such as DAZN, ESPN, YouTube, and more.
Using a VPN will affect your speeds, especially if you connect to a server far from your location. IPVanish is a high-quality service, and you won't notice any change in your overall speed.
The VPN is compatible with all major operating systems. They include Windows, iOS, macOS, Android, Chromebook, and Linux. You can connect as many devices as you like since the company offers unlimited simultaneous connections.
It safeguards your security and privacy with military-grade AES256-bit encryption. This is virtually unbreakable, and no one can intercept your traffic. It also offers DNS leak protection and automatic kill switch.
There are many ways you can get help in case you face a problem. First, there is email support where you can get in touch with the support directly. Second, it has a frequently asked questions (FAQ) section that addresses most of the common issues. Finally, you will get set up tutorials and troubleshooting tips.
Pros:
Unblocks Discovery Go
Encrypted connections
Allows unlimited connections
Cons:
Some servers can't unblock content
6. Private Internet Access (PIA)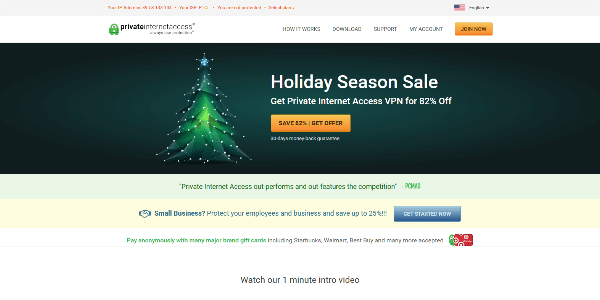 Main features
11,575 servers in 14 US locations
Supports P2P sharing
DNS/IPv6 leak protection
AES 128-bit encryption
OpenVPN protocol
Split tunneling
30-days money-back guarantee
Private Internet Access (PIA) is a good value VPN for Discovery GO. It is a trustworthy provider that observes a strict zero log policy and is committed to user privacy.
With popular sites such as Discovery Go using sophisticated anti-VPN technology, many VPNs cannot bypass the restrictions. However, PIA is up to the task and will help you unblock Discovery Go seamlessly. It also unblocks Netflix US, BBC iPlayer, and Amazon Prime Videos.
PIA has recently upgraded its server network. Initially, it only had 3,300 servers in 30 countries, but it now offers more than 20,000 servers in 73 countries. Since most servers are in the US, you will be able to access geo-blocked content with ease. A colossal server network means good speeds as the servers are less congested.
Is PIA safe? The multiple security features that the provider offers reflects its emphasis on security. First, there is the AES 128-bit encryption that will protect your connections. Although the algorithm is not on the same level as AES 256-bit encryption, it is still secure. Second, the automatic kill switch will block your traffic from leaving your device. Other security features include malware protection, port forwarding, and WireGuard protocol.
Pros:
Unblocks Discovery Go
Unlimited bandwidth for streaming
Expansive US server network
Cons:
Apps lack advanced features
Why you need a VPN to watch Discovery Go outside the US
Because of copyright and licensing restrictions, the Discovery Go streaming service is geo-blocked.
It is the act of limiting and denying access to its content based on your geographic location. The platform does it by identifying the IP address of the device you are using. So, you will not be able to access Discovery Go if you live or have recently traveled outside the US.
The best way to get past the restrictions and access your favorite content is to use a virtual private network (VPN). Since geo-blocking target IP addresses, the provider will assign you a new US IP address. This will trick the Discovery Go site that you are within the country.
Things you need to know before you start using a VPN for Discovery Go
Besides unblocking Discovery Go, a VPN will also help you get other blocked content. Connecting to a US server will give you access to any content or service you want in the country. In other words, you will be able to watch all streaming channels in the US, such as Netflix, HBO Go, Hulu, Showtime, etc.
Remember that using a VPN to stream Discovery Go outside the US may slightly affect your internet speed. This is because it has to encrypt your traffic and pass it through servers. However, a good VPN should mitigate this issue, and the impact should not be noticeable.
Factors that may affect your speed include the server's distance, encryption quality, server load, and your base speed.
You should know that all the VPN services are not created the same. Providers use different technologies with varied performance. For instance, the Point-to-Point Protocol (PPTP) is super-fast. However, it does have the Secure Sockets Layer/ Transport Layer Security (SSL/TLS). This means it is less secure than other protocols such as OpenVPN and IPSec.
What to consider when looking for a Discovery Go VPN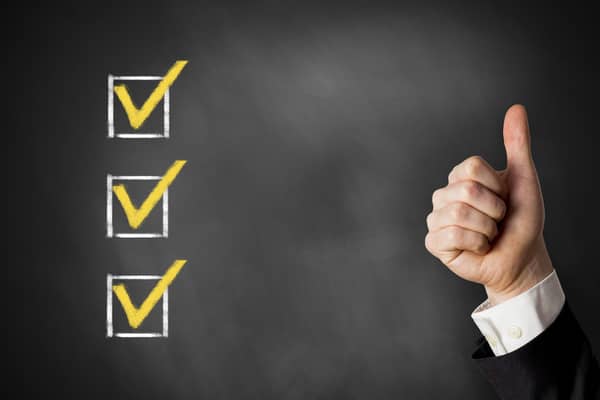 There are thousands of VPNs on the market that claim to offer the best services. But how will you know which one to go for? We have compiled some of the most critical factors you need to look out for before settling on a VPN service.
Security
The fundamental characteristic of a VPN is dependable security. Therefore, pay attention to the security features offered by the provider. A reliable VPN should have at least military-grade encryption, kill switch, and DNS leak protection.
Security is crucial, primarily if you regularly exchange sensitive information on the internet. A good VPN service should offer a level of protection to ensure your data and activities do not fall into the wrong hands.
Has the VPN service undergone an independent audit by a reputable firm? Always be on the lookout for this one.
Privacy
Many VPN providers claim to offer anonymity, but it is not always the truth. Select a VPN that adheres to a strict zero-logs policy and does not keep any logs. This means that third parties such as government agencies and hackers cannot access your information.
Furthermore, the provider should be based in-country with privacy-friendly laws. It should not also be a member of the 5/9/14 Eye countries, an alliance of countries that share intelligence. The British Virgin Islands and Panama are safe jurisdictions.
Speed
Speed is another crucial factor to consider. As mentioned above, all VPNs will affect your normal speed as it has to encrypt and route your traffic through servers. So, you should choose a high-quality VPN that values speed.
This is an important consideration, especially if you use the VPN for streaming, gaming, and torrenting. Check out for latency and download speeds. Latency is the time it takes to send and receive a request when accessing a site.
Low latency means better performance. A good VPN should offer high upload speeds so you can upload even large packets of data. If you also want to download massive data, you should consider the download speed as well.
Server network
The server network is another factor you ought to consider when looking for a VPN. A reliable service should have servers distributed globally. Some of the premium VPNs offer over 1000 servers in different locations around the world.
You should look for a VPN with multiple servers in the US to access Discovery Go from anywhere. A high-quality server should ensure you get consistent connections, no matter where you are.
Price
Besides offering all the necessary features, the best VPN service should be affordable. Nowadays, there are premium VPN services such as NordVPN that are offering high-end features at budget-friendly prices.
Payments are mostly made online, and a reliable provider should provide multiple methods. Some even offer cryptocurrency as an option if you want to pay anonymously.
App support
Make sure the VPN is compatible with all major devices. At least, a reliable VPN should allow you to connect your phone, laptop, PC.
Most premium VPN services work well with a wide range of routers. This will enable you to connect more devices. Others like Surfshark offer unlimited simultaneous connections.
User interface
A reliable VPN should not have a complicated interface where you have to go through several clicks to get what you want.
On the contrary, the setup process should be effortless, and the app easy to use. A user-friendly map interface where you can easily choose the server location is what you should look out for.
Customer support
Even with the best services, something can go wrong. Therefore, choose a VPN that has different ways you can get help.
Look out for a live chat feature so you can get a prompt response. The agent should be responsive and knowledgeable. Besides live chat, some premium services like ExpressVPN offer an FAQ section covering common issues.
Note:
More importantly, read the terms and conditions of the provider before purchasing a subscription. If possible, read the small print to be on the safe side. Some providers may hide some crucial details like data limitation and ads in terms of service. So, be careful!
Why you should avoid free VPNs to watch Discovery Go outside the US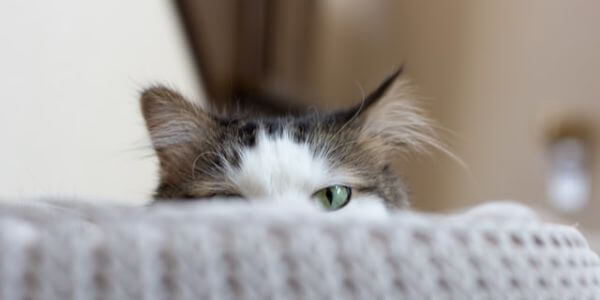 When it comes to streaming Discovery Go, you are best suited with a VPN that offers speedy and secure connections. A free VPN may seem a good option since you are not paying anything to get started.
However, there is no free VPN that can reliably work well with Discovery Go. Here are other disadvantages of using free VPNs.
Inferior security
A VPN is supposed to give you protection when using the internet. So, it should have the latest encryption and other security features to safeguard your data and activities. We were shocked to find out that most free VPNs do not have the features they claim to offer.
Since running a VPN network is expensive, they make money by selling users' data to third parties. Some can even hijack your unused bandwidth to sell to other users.
The scariest thing is that some free VPNs contain bugs. This can potentially make your device susceptible to malware and viruses. That is why we advise you to use premium VPNs. Most of them have robust security features and offer ad and malware protection.
Can't unblock Discovery Go
Almost all free VPNs cannot unblock Discovery Go. The company uses tough geo-blocks to restrict access outside the US. Sometimes even premium services struggle to unblock the site.
Although you might occasionally bypass the restrictions with a free VPN, the connection is not guaranteed to work. In most cases, you will get an error message.
Moreover, free VPNs are extremely slow due to congestion on the servers. There will be a lot of buffering and lagging even to watch an episode of Moonshiners on Discovery Go.
A premium VPN like ExpressVPN is the best way to unblock geo-blocked content. The provider uses the latest technology and recycles IP addresses frequently to ensure your connection is never blocked.
Bandwidth limitation
When streaming, gaming, and torrenting, you will need sufficient bandwidth. Many free VPNs restrict the bandwidth, so they are unreliable to perform any task. Some do this to lure you into upgrading to paid plans.
To give you an example here, a popular free VPN dubbed Hola does not have a server network like other VPNs. Instead, it operates a peer-to-peer model where your connection will be routed through other user's devices. The company will also make money by selling your idle bandwidth.
In other words, free VPNs are not reliable. That is why we advise you to subscribe to premium VPNs. Like NordVPN and Surfshark, some of them are affordable, and you will get unlimited bandwidth and data.
Limited server network
Premium providers have thousands of servers spread across the world. Since most of them offer consistent connections and speed, you can stream content from anywhere. However, free VPNs don't have the same extensive server network.
There are only a few servers available in most cases, and you won't be allowed to choose the server you want. Usually, the servers will be congested and slow to perform any task.
Annoying ads
One of the biggest disadvantages of using free VPNs is intrusive ads. This is a way of making money since they offer free services.
A good example is Betternet VPN. The provider has stated that they don't show any ads. However, the truth is ads will start to pop up as soon as you connect. These ads are not only intrusive but may also contain malware or slow your internet speed.
Many premium VPNs come with an ad blocker. The NordVPN and Surfshark VPN's ad blockers also prevent malware and trackers. You can take advantage of the 30-days-money-back guarantee to try the services risk-free.
How to watch Discovery Go with Kodi
You will need excellent software if you want to create the ultimate theatre system. Kodi is a famous open-source media streaming center that allows you to watch a wide range of content from a single interface.
It is important to note that Kodi does not have its own content. The only way you can watch high-quality quality content is through add-ons. There are both official and unofficial add-ons that will help you to maximize your content reach.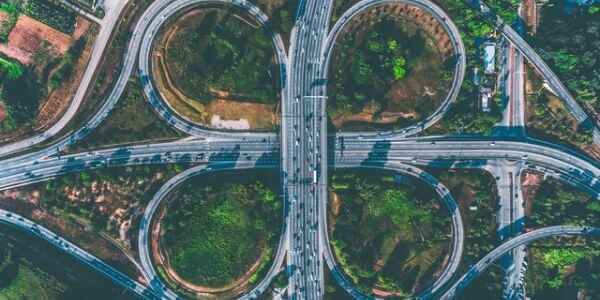 You can only watch Discovery Go outside the US with an unofficial Kodi add-on. The best add-on you can use is USTVNow. It is an official streaming channel that offers a ton of free content. Besides Discovery, it converts other American TV channels, including POC, My9, NBC, CBS, Fox, etc.
The first thing you need to do is to download the Kodi software. After that, install the USTV Now add-on on your streaming device. Fortunately, it supports various devices such as iPhones, iPads, Mac, Android, and Roku.
Remember, you will still need a VPN when using Kodi to stream Discovery Go from outside the US. This is because most of the content is still geo-blocked. The VPN will change your IP address and spoof your location so you can bypass the restrictions.
What else can I use a VPN for?
A good VPN will help you to unblock Discovery Go restrictions to access your favorite content. However, that's not the only thing the software is helpful for. Here are some other ways you can use a VPN.
Avoid ISP tracking
Internet service providers (ISPs) are increasingly tracking their users' activities. A small example of what they do with your stolen data is the targeted ads you receive frequently.
That is enough reason to seek anonymity, especially if you send or receive sensitive data over the internet. The best way to stay safe against such invasion of privacy is to use a VPN.
Access your home network securely
Probably you have a primary desktop at home where you store a diverse collection of files and data. It is possible to set up remote access to get the files whenever you are. However, we recommend you secure the connection with a VPN.
Public WiFi security
Nowadays, there are many free WiFi access points, including schools, coffee shops, airports, libraries, etc. You might be tempted to check your email or log in to your social media accounts.
Unfortunately, it is straightforward to intercept the public WiFi network. Your home router has a password and uses encryption protocol to protect your data and activities. However, a public network has a shared password or no password giving complete access to your information to all and sundry.
We recommend you to have a VPN when using a public wireless hotspot. It will encrypt your traffic so that nobody can intercept it.
Anonymous download
The popularity of torrent or Peer-to-peer (P2P) downloads is proliferating. While torrenting is associated with illegal activities, you can use it to download legal content.
Unfortunately, hackers and other third parties can intercept your torrenting activities if you don't use a VPN. In fact, your ISP can throttle your speed if it notices you are sharing and downloading large P2P files. Using a VPN is the simplest and most effective way to keep you safe when torrenting.
Shop from anywhere in the world
The internet has made it possible to make a purchase from a retailer outside your country. This will help you find goods that are not available in your region and even get better services.
One big issue that can arise when shopping internationally is making payments. If you use the credit/debit cards registered in your country, it will raise red flags with the merchants. This can make your shopping experience painful and even not succeed in making the purchase. A VPN will mask your IP address and connect you to a server in the host country so as not to raise suspicion.
Get cheaper flight tickets
If you try to check the same flight twice on Google, you will always get different prices. This is because ticket prices vary with geographic locations. For example, tickets are slightly cheaper in low-income countries.
A VPN will hide your previous searches for a cheaper flight. It will also obscure your IP address to trick the company that you are looking for a ticket in a low-income country like Mongolia. This will save you some money and allow you to choose a wide range of travel destinations.
Play online games
It does not matter which game you are playing. But as long as it is on the internet, you should use a VPN for your security and privacy. A good VPN will also enable you to have a smooth gaming experience.
While it rarely happens, there have been reports of players stalking other gamers. If a malicious player gets hold of your IP address, they can even track your location or worse. The VPN will mask your IP address and change your real location to keep you anonymous.
Initially, distributed denial-of-service (DDoS) attacks were rare and affected only big businesses and websites. These days, the attack is rampant, and anyone can use it. This means that a fellow player in a multiplayer game can easily attack you. Since a VPN will scramble your traffic, other players could not find your connection to attack it.
Proxy for watching Discovery Go abroad
Proxy is another option for accessing Discovery Go and other online streaming services in the geo-restricted areas. Like a VPN, the proxy works by masking the IP address of the user.
While free proxy websites can enable people from any country to stream services like Discovery Go, it is essential to note that using a proxy is unsafe. It may change your IP address, but it does not encrypt any information.
If you can bear the security risk, the proxy is a good option. However, you must know that anyone could access your private details if you choose proxies for online streaming.
VPN may affect the internet speed for some people, but the decrease in speed won't be noticeable. Proxy, on the other hand, can not only slow down your internet significantly but also make you vulnerable to numerous security risks online. If you have used streaming services before, you know how stable and strong connection these platforms need to work efficiently.
With an unstable and slow internet, you are probably going to face buffering. The internet speed issues with a proxy compared to the VPN make it quite difficult for people to stream simple videos let alone HQ ones. That's mainly because proxy networks are often overcrowded.
Also, if you must use a proxy, we recommend you never use a proxy website on HTTP only. Always look for HTTPS, the extra 's', in the URL of the proxy network you're using.
In essence, we don't recommend a proxy. It might be available for free, but it is neither safe nor fast-enough for streaming. Your personal information will be exposed to the proxy owner. Also, there is a chance they might sell your data to third parties to make money.
Conclusion
The geo-blocking techniques that Discovery Go uses are becoming common with streaming services. This is because of copyrights and licensing agreements and sometimes to offer personalized content for each region.
A VPN is the safest and most reliable option if you want to access Discovery Go outside the US. The VPN will spoof your location and make you look like you are in the US, allowing you to access any geo-blocked content. NordVPN is our top choice because it offers fast-speed connections to stream in Ultra HD. It is easy to use and comes with 30-days money-back guarantee so you can test the service risk-free.
Watching Discovery GO outside the USA FAQs
Is it illegal to use a VPN to stream Discovery Go outside the US?
What devices can I watch Discovery Go on?
Can I stream Discovery Go abroad for free?
How to watch Discovery US in Australia?
Do I have to create an account to start streaming Discovery Go outside the US?
Will a VPN make my internet faster when streaming Discovery Go?
How do I identify the best VPN to watch Discovery Go abroad?
Can I watch Discovery on Roku?
What can I currently watch on Discovery Channel?
About the author
Ruheni Mathenge
Tech researcher and writer with a passion for cybersecurity. Alex is a strong advocate of digital freedom and online privacy.