One of the internet beauties is the freedom to access any content you wish. However, web censorship is significantly on the rise these days. That is why many people have turned to VPNs. But there is one problem here: VPN blocks, which many platforms (mostly streaming services) deploy today.
So internet censorship is the act of making specific websites and content inaccessible to users in a particular country or organization. The government, alongside private organizations, censors the internet today. Nevertheless, censorship is a challenge to internet freedom, no matter its reasons.
It significantly reduces access to information on the internet, which may be frustrating. The irony is that sometimes, organizations and authorities go as far as blocking VPNs as these tools help bypass censorship. So what do you do when your VPN is blocked?
We have great news for you.
If you're worried about internet censorship and VPN blocking, we will unveil how to bypass VPN blocks and enjoy your favorite content on the internet in this article.
Using a Virtual Private Network (VPN) is one of the best ways to beat internet censorship in normal circumstances. All you need to do is install a VPN and connect to a server located in a region where the content is not blocked.
But that is not possible with every VPN out there.
Content censorship deploys a state-of-the-art anti-VPN system that can quickly detect your VPN and block it out. That is precisely how authorities around the world are blocking and banning the use of VPNs in their regions.
Some countries have even labeled the use of VPNs illegal. If you have been using a VPN to access blocked content and you suddenly realize that it's no longer working, a VPN ban or block may be the reason.
But worry no more.
Keep reading to learn about Virtual Private Network blocking and maneuvering around it. You will get the answers to resolve your issues and gain internet freedom in a while. Let's cover some essential basics first.
Three best VPNs to avoid VPN blocks – Quick list
In a rush to bypass the VPN ban quickly? Here we list the three VPNs that can undoubtedly help you. You can start using any of them right now. And, if you're interested to know more about these services, read along.
ExpressVPN — It has servers in more than 94 countries, which gives plenty of options and makes bypassing geo-restrictions a breeze.
Surfshark — Blasts through content censorship technology with servers in more than 63 countries and its double-VPN feature.
NordVPN — Can help get around even the sturdiest geo-blocks as it offers dedicated IPs alongside a large pool of servers (boasts 5,400 plus servers in 59 countries worldwide).
Reasons behind VPN blocks
Starting from the 'why' for covering important details, some of the reasons for VPN blocks include the following:
1. Government censorship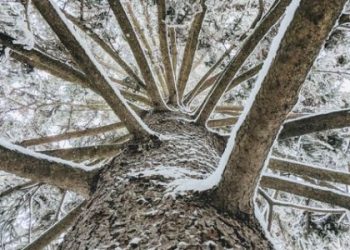 Many Governments around the world carry out internet censorship for political, economic, and moral reasons.
A good example is the state censorship of Iran and the Great Firewall of China. Also, Russia and the UAE have always been in the headlines for criminalizing the use of Virtual Private Networks (VPNs) to bypass internet restrictions.