What is the biggest downside for US residents while traveling abroad? Perhaps, you may answer, losing access to your favorite shows. But, of course, that also includes missing to watch NBC abroad, isn't it?
NBC is one of those desirable media resources that aren't available globally in the same manner. That's why people temporarily moving or relocating to other places outside the United States experience difficulties in accessing their favorite content back.
Nonetheless, through this quick guide, we resolve this issue for you. Just keep reading and scrolling this page as you learn how to watch NBC outside the US within minutes.
Unblocking and streaming NBC from anywhere – The quick guide
Sign-up for a dedicated VPN app. Preferably, you should subscribe to a VPN that seamlessly unblocks US streaming service anywhere. If you ask us, our top recommendation is NordVPN.
Download and install the respective VPN client on your device. If you desire to watch your favorite media on multiple devices as and when convenient, then set it up across all your devices.
Sign-in to the VPN app and connect to a US server offering fast speed.
Head on to the NBC website or app to start streaming your favorite show.
Why can't you access NBC outside the US?
NBC is an excellent media resource satisfying the content requirements of both television and radio customers alike.
Powered by NBCUniversal, a Comcast subsidiary, NBC offers many different channels for its customers through various means. In addition to TV and radio, users can also access NBC media online via NBC live streaming.
Thankfully, NBC doesn't limit its users to any specific device to stream their desired programs. Instead, you can watch it on your TV via a regular cable subscription. Or, you can simply visit its website or download the NBC app to watch NBC streaming. Currently, NBC offers support for various popular platforms, including Android, iOS, Windows, Chromecast, and even Smart TVs and Roku.
However, these NBC benefits are typically limited to US residents only. Anyone existing outside this region cannot easily watch NBC abroad.
That's because, like all other media services, NBC also employs strict content licensing and copyright policies. While it allows occasional streaming of some shows in other countries via different sources, broadly speaking, NBC isn't available outside the US.
It means that if you're abroad, you might occasionally get to watch a few NBC TV shows on channels affiliated with NBC. But, if you're a die-hard fan of NBC media, then you're surely locked out of the fun unless you return to America. Or unless you try the workaround explained below in this guide.
Is it possible to unblock NBC outside the US?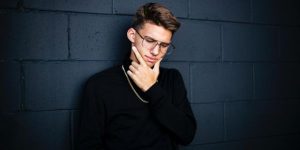 Before moving on to learning how to unblock NBC abroad, you should first understand how blocking works.
Briefly, since NBC isn't available outside America, it checks all incoming user requests for the user location. For this, the service detects the users' IP addresses.
It's because the IP address directly represents the users' exact location.
So, when the service detects a request from someone outside the USA, it doesn't allow access to the content. Whereas anyone trying to access the service from within the US can quickly go through.
That's what you have to meddle with if you wish to watch your favorite NBC USA anywhere. That is, you've to mask your IP address and get a US one.
How would I do that? I hear you ask.