People keep asking is torrenting safe? And the fact is, all their concerns are for good reasons. Downloading torrents can be a risky affair.
Not only can it get you in trouble because of copyright restrictions, but it can lead to severe trouble, such as stumbling across applications, films, or even TV shows that may expose your device to malware, virus, or hackers.
Luckily, covering your tracks while using torrents is not that complicated as you may think.
There're multiple ways with which you can hide your IP address from all the third-parties online by using services like a VPN, cloud downloaders, free proxies, and several others.
You can get most of these for free, while others might require you to pay a little amount.
But, as always, free services may be slow and may not provide you with the robust protection that you need for your torrent activities.
It's a no-brainer that if you wish to download torrents anonymously, you need to take some serious steps and protect your identity while you torrent.
Otherwise, you'll be caught and face the consequences from the ISPs or even the copyright holders.
I'll let you know all the steps you need to take to keep yourself face while torrenting, but let's cover some useful basics first.
What is torrenting (and how peer-to-peer file sharing works)
So, what's torrenting exactly?
Torrenting is merely some sort of file sharing that's inherently not illegal.
However, most of the content on most torrent sites is usually copyrighted material, meaning you might not be allowed to download it, and doing so can be equivalent to breaking the law (depending on the country you live in).
How does P2P file sharing work?
BitTorrent file sharing, for instance, is different from conventional file sharing.
While the websites store their files in a central server, BitTorrent uses the computers of all the individuals in the file-sharing network to store the files, and hence peer-to-peer computing.
The swarm then breaks the files down into small units, making it easy for an individual looking to download a given file to put them back together.
It means that any file downloaded is uploaded back for the others to use.
So what makes torrenting the fastest way of sharing files?
Now, with torrents, the workload gets distributed across the swarm and not a single server.
Besides, you can upload your file even before the entire file is finished to download.
However, that's also what makes downloading torrent files a risky affair since your IP address will be exposed to a plethora of users downloading a similar file.
Therefore, your privacy could be at the discretion, making you a soft target for malicious hacking as well as DDoS (distributed denial-of-service) attacks.
Risks of torrenting without protection
There's no denying that torrents are a fast, effective, and reliable means of downloading files online.
However, torrents downloads come with some backlashes that you should be aware of, read along, and discover dangerous cyber threats associated with torrent downloads.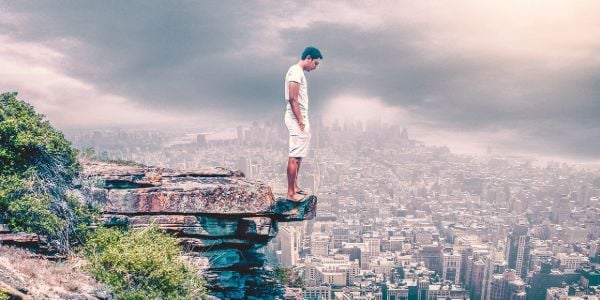 Legal consequences
Most of the content that's downloaded using BitTorrent and other torrent clients is copyrighted content, meaning that downloading it could be illegal, and one could be subjected to the full force of the law.
In fact, the biggest risk when it comes to torrenting is associated with copyrighted content.
Since the security agencies and Internet Service Providers (ISPs) know many folks download copyrighted material, they monitor all the online activities, especially torrent-related ones.
Therefore, the torrent users are under constant surveillance from the ISPs who monitor all their activities, as to websites users visit and even what they do on those sites.
Once they discover any copyrighted torrent file or illegal file downloads, your guess is as good as mine; the user faces legal consequences.
Sometimes the legal action can range from the imposition of huge fines to suspension of the user's ISP's license.
---
Data safety
Torrenting could be easy and fast, but you run another big risk of data theft and loss.
Once a torrent file has been downloaded and stored, depending on where you store it on your computer, it can lead to giving spammers access to your critical information.
For instance, if you're a company employee, there're chances that you download torrent files and then store them in a folder containing the organization's policies, employee records, stakeholder information, and compensations.
Imagine what would happen when the higher authorities access the folder and realize that there's a torrent file in there.
It's pretty obvious that impression won't be good, and perhaps some steps might be taken against you. Besides, it opens the door for hackers to access your company data.
---
Vulnerabilities
The moment you step online to download and store torrents, hackers would be licking their lips.
As much as P2P file sharing doesn't offer a direct threat, a hacker can get access to your system, and what they're capable of is well known.
Once you download, upload, or even share the torrent file, you open the doors for hackers to collect personal information online.
However, you don't have to worry as you can use privacy tools like a VPN to limit the risk and stay anonymous while torrenting (more on it later). Besides, you can opt to alter the settings of your system and make all folders password-protected.
---
Malware risks
Another common risk that most torrent users face is malware. What makes it even worse is the fact that you could be downloading a torrent file containing the virus without knowing.
The results of downloading malware-affected files may result in damaging your device.
Sometimes, they could cause your device to take ages to load files, shut down unexpectedly, have too much heating, and even corrupt your other files.
Therefore, to ensure that you don't expose your device and its contents to malware risks, always make sure that you scan your torrent file immediately after downloading it using an antivirus program that you trust.
Also, various torrent trackers filter and remove the files that have been reported to contain malicious content.
---
7 ways to download torrents safely
You already know the risks of torrenting, and you probably won't want to fall victim to any.
So, what should you do to ensure that you can torrent safely?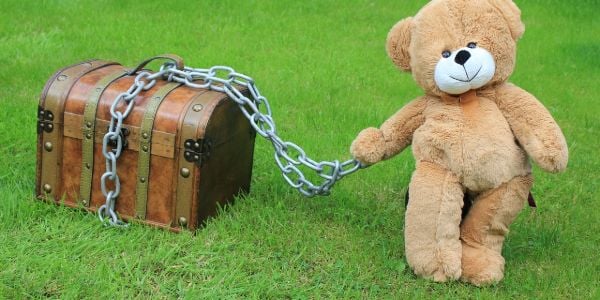 There are several ways that you can use to mitigate the potential torrenting risks, and they include;
Disclaimer: All the tips are provided only to educate general internet users on how they can download torrents without compromising their security. We don't encourage downloading copyright-protected content.
1. Use a VPN
As a rule of thumb, you should not torrent without a VPN. Think about a VPN first when torrenting, always.
A quality VPN will encrypt all the incoming as well as the outgoing internet traffic on your device.
Meaning that even your ISP won't be able to track your activities online, like the torrent websites you visit and the things you do on those sites.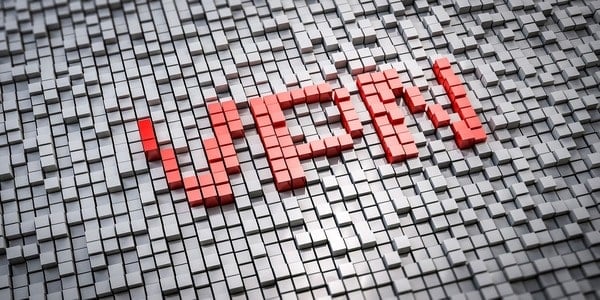 So, a VPN connection provides you with robust security online, meaning you can torrent knowing that there's no way big brother could be watching.
Moreover, torrenting while connected to a VPN that supports P2P traffic prevents the services and websites you visit to track your IP address.
Most agencies monitor the popular torrent websites to get to users when they download the torrent; a VPN will block anybody who attempts to unzip those tracks to obtain your real IP address by only providing them with the IP address of the VPN server.
Some VPNs with no log policies will also block any targeted method that agencies use to track down VPN users.
Therefore, you should ensure that you don't only choose a VPN, but one that includes a zero-log policy.
Besides, a VPN will help keep all the hackers at bay so that they cannot obtain your actual IP address for hacking into your system.
So, the first (and most important) step to download torrents safely is to get a quality VPN for torrents, such as ExpressVPN that offers lots of bandwidth, zero-logs, faster speeds, and special torrenting servers.
---
2. Install quality antivirus
Just like a VPN is essential for downloading torrents safely, so is a good antivirus. In fact, it should be part of your active security tools when surfing the internet.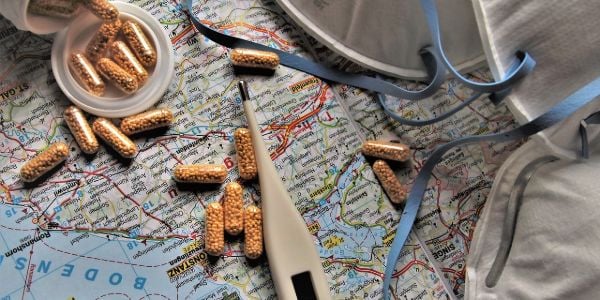 The easiest way that most hackers use to get into your device is by hiding malware in the torrent files you download.
Once downloaded and stored in your device, they then can access your device and obtain personal information to use against you.
For instance, malicious actors use several nasty malware such as Trojans and Ransomware to infect your device and can even control the device.
Ransomware, for instance, enables the hacker to control your device and encrypt it to demand payment.
On the other hand, Trojans are mostly designed to enable the hacker to commandeer the microphone or camera of your device and steal data, photos, personal files, contacts, or snoop on your daily activities.
If you have a quality (and up-to-date) antivirus installed on your device, it will protect you from all such possible hassles and ultimately enable you into staying safe when torrenting.
---
3. Are you using the right seed?
The primary concern when torrenting is to avoid the potential risks associated with torrent downloads such as malware and strikes from legal authorities.
One of the best ways to do this is to ensure that you are following a crowd. For instance, you're not the first person to torrent, and probably not the last.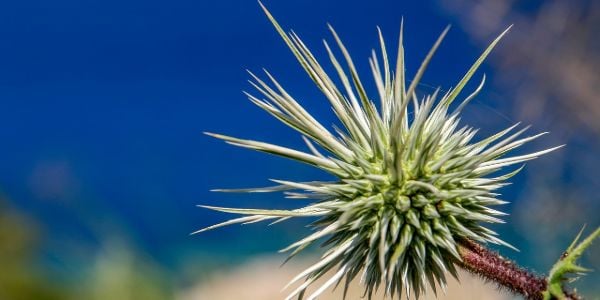 Whenever you want to download a file, you should first ensure that you search for those torrents that are popular; meaning that a torrent with several seeders should definitely be the one you're looking for.
Seeders are users that have downloaded the files fully on their devices, and they allow others to take some data from them (their computers). A torrent without seeders should be considered malicious and should be avoided.
---
Consider Some "Flair"
Also, there's another way that you can use to find whatever you're looking for easily and safely.
You can use torrent repositories and safe Pirate Bay alternatives such as YTS or EZTV. Those websites are familiar, and they verify their users using a "flair" system. You can ascertain a genuine seeder and a fake seeder there easily.
For instance, most sites use a "tag" on users to denote those that you can trust. Depending on the site, you can see different colors for the 'flair' such as a pink skull for a trusted tag and a green skull for a 'VIP' tag.
Therefore, looking for seeders and checking for flairs will prove to be significant to help you avoid most of the torrenting risks.
It's not a coincidence that torrents with several seeds have a plethora of leechers. You definitely want to get your file from a reliable torrent.
4. User comments are vital
Torrent sites attract a huge amount of users, and the fact that most of the websites provide a section for the users to comment on what they feel about particular torrents is a great way to ascertain whether a given seed is genuine.
Most downloaders will make positive comments for torrents that are genuinely worth it (and safe), and hence you can easily pick the best that you're after.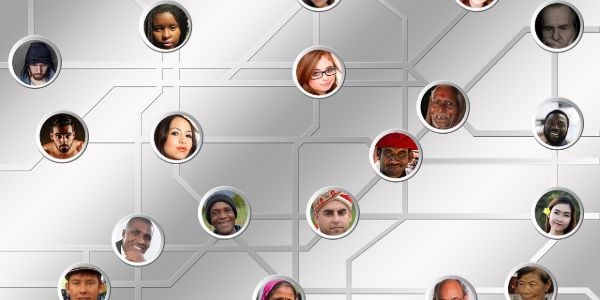 All you need to do for getting to the comments is search for whatever you're after first.
After that, look at the torrent seeds and click on the one that you fancy, then scroll to read the comments of other downloaders.
However, let the comments not fool you as there also can be some trolls, whereby some could be overpraising a not-worthy seed or even criticizing a seed that's indeed legitimate without any reason.
So, even though checking out user comments is vital for safe torrenting, you need to be cautious when making a decision dependant on the comments.
---
5. Join private torrent communities
The private torrent communities, which are also dubbed as closed-door torrenting communities sometimes, are private trackers that are meant to preserve the torrent quality.
And, the benefits of joining such a community are pretty obvious.
As such communities only boast selective members and are mostly well-funded, you'll be able to access quality torrents given the fact only carefully hand-picked torrents make it to such communities after an extensive moderation process.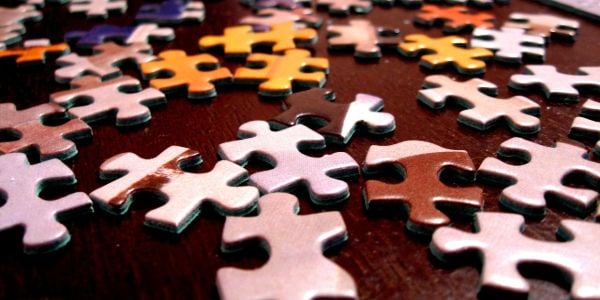 Unfortunately, joining such a community is not a walk in the park.
Such communities work under the one-in-one-out policy; therefore, the private trackers already in the community will not carelessly want to lose their place in the big table, and they could rather jealously guard the spot.
The most sought-after popular private torrenting communities include IPTorrents, PassThePopcorn, Zeronet, and Demonoid.
Most of these communities are only accessed via an invitation, and if you manage to get one from any of them, then you can be assured of a place where you can trust the quality of torrents.
It means that you will be enclosed away from encountering malicious files, malware, spam, virus, and Trojans.
To increase your chances of getting into private torrent communities, first, ensure that you hang out on the torrent boards such as r/torrents on Reddit.
That way, you'll be able to make friends that may earn you an invitation to the closed-door torrent communities.
Once you're in such communities, they mostly have a rule that you should give as much as you take. It means that you must maintain the ratio of downloading and uploading (has to be a 1:1 ratio).
The good news is that you won't be required to meet with that immediately upon joining the community as they give you a grace period to settle and learn the trade for achieving that equilibrium.
Otherwise, if you fail to achieve it, you can give a donation to settle the cost of servers, but it's the route many people don't want to follow.
Maintaining your ratio is even cheaper as you only need to start by downloading smaller files that you deem to be popular.
Once it's done, other leechers will want to have your files, and hence you'll be uploading them – and there you go, you're off the mark.
Also, ensure that you stay active so that you download the latest torrents quickly, making it more likely that you'll seed them back with more success to others.
---
6. The sandbox route
Another safe way to download torrents is to ensure that all your downloaded files go through a sandbox environment.
Most downloaders do not consider this elevated security precaution, but if you're one of those that usually download executable (.exe) files such as computer programs, then you should increase your torrent safety by putting the downloaded files into a sandbox.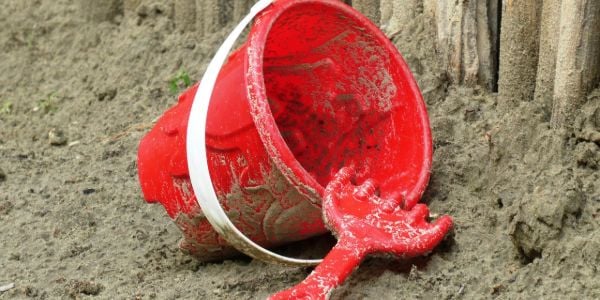 The significance of a sandbox is that it ensures malicious files don't affect your device in case you happen to download malware or a virus unknowingly.
It helps you to check your downloaded file if it's legit before you can go ahead and install it onto the main device.
Sandboxie is an excellent sandbox program for secure web browsing and application isolation as it enables you to easily create a sandboxed environment on your computer.
---
7. Avoid executable files
Sometimes it can be difficult to avoid executable files like .APP, .EXE, .SCR, .BAT, and several others, but you just have to keep control and avoid downloading such files.
These are the files that are usually at the highest risk of being infected by malware and virus.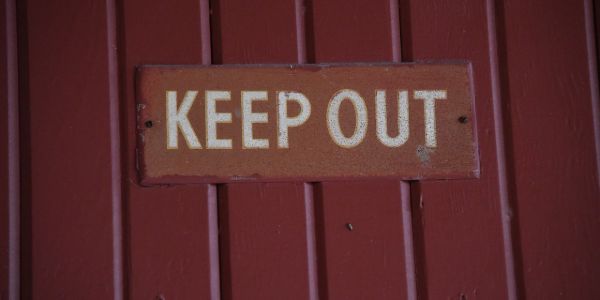 These executable files usually execute an action once they are run, and hence, they easily transmit malicious data and viruses to your machine.
However, if you must download such files, then you must ensure that you first scan them with trusted antivirus software.
Fortunately, there's a way you can spot fake installers by merely checking a download size against the genuine installer size.
Ideally, the size should be the same, and anything different (a noticeable difference) should be a sign of the file being corrupt.
However, you should be aware that the hackers are also getting smarter each day, and they know you may want to check the size of the file before you download it.
Therefore, to ensure that you always stay a step ahead of them, ensure that you install an up-to-date antivirus (as noted above) as well as an anti-malware program.
Besides, you should ensure that your antivirus is regularly updated alongside the device operating system and other applications on it.
---
Are torrents legal or illegal?
The million-dollar question that most people keep on asking is whether torrenting is legal or illegal.
The answer is simple – torrenting alone is legal, but downloading copyrighted content is illegal.
Unfortunately, it can be challenging to differentiate legal content and illegal content at a glance. Therefore, you need to be careful while torrenting; otherwise, you may get yourself in hot soup.
The thing worth keeping in mind is, what you share through torrents is what might get you in trouble in some countries and not the torrenting method itself.
Basically, those who download and host the copyrighted material on their servers are the ones deemed illegal.
Therefore, streaming or downloading content is not a big concern for copyright holders, but their major focus is on individuals uploading and hosting their content.
With torrenting, any file you download you become the hoster, and hence you become the primary target.
How folks get caught while downloading torrents
Another common question people keep asking around torrents is whether you can get caught torrenting.
Now, an essential thing to note is the fact that copyright trolls alongside the government agents are well aware of what's going on in various torrent networks.
How? I hear you ask.
Because they snoop around all those sites listing IP addresses under the downloaders and uploaders lists, which can eventually compromise your address.
Moreover, the manner in which torrents work makes it possible that you can be caught.
For instance, torrents use a specific file transfer method that's based on BitTorrent technology using a given port for traffic, making torrenting traffic distinctive and easy for authorities to spot (that is why most of the ISPs are able to throttle torrent traffic easily).
So, when using the torrents over the regular internet connection without hiding your IP address, there's every chance that your ISP can investigate the type of files you download, and if they are illegal files, then they can take appropriate action.
The bottom line is ISPs find it easy to track folks who use torrents as torrent sites leak users' IP addresses to facilitate the downloading process.
Therefore, once your ISP spots torrent traffic, and realize that your IP address is illegally sharing a particular file, then you better know it can be more than a disaster recipe.
A VPN is your best friend for safe torrent downloads
Sharing files has come a long way, and there are no signs of stopping soon.
Torrents being a major part of that ecosystem, it seems that no matter the consequences that are at stake while torrenting, people keep diving into it.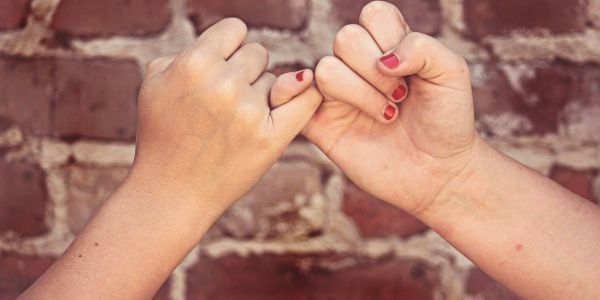 However, you don't have to worry too much about the risks that you may get into as the only friend that you've got to have your back is a quality torrent VPN. The fact is, torrenting won't be safe unless you don't install the right VPN.
Therefore, to ensure that you're protected when downloading torrents, you should use only the best VPN for torrenting.
A good VPN will let you roam freely and access unlimited torrents while being assured that your tracks are covered from big brother spying that has reached scary levels.
If you ask me, ExpressVPN is on top of my recommended VPNs list when it comes to downloading torrents.
All based on the fact that it offers a plethora of torrent-friendly servers with fast speeds as well as unbreakable security.
On top of enabling you to download torrents safely, a good VPN, such as ExpressVPN, which has servers across the globe, is capable of unblocking Netflix and almost all the geo-restricted sites like BBC iPlayer, Hulu, and more.
Moreover, a VPN helps to route your traffic via their servers, meaning that your IP address will be hidden from all third parties.
So, VPNs are not only limited to BitTorrent traffic but also conceal the sources of other traffics on the connection.
Consequently, a VPN will completely mask your online identity and make it almost (yes, nearly as your ISP can still trace you in some cases) impossible for anyone to track your activities.
All in all, as you can better understand now, you should consider a VPN to be your best friend while torrenting.
Be a responsible torrenter
Now you must be aware when torrenting is deemed legal and illegal. Also, you know about the risks of torrenting, as well as the effective ways that can help you torrent safely and privately.
However, as much as you may use all the precautions to the dot, the chances are that you can still get in trouble.
Therefore, the first thing you should practice is being responsible for everything you want to download.
For instance, thoroughly consider the file you're after, its copyright and legal status, and any possible risks of downloading any copyrighted content through BitTorrent.
This article has provided you with guidelines that will ensure you download the torrents responsibly without any problems. Now, it is time for you to act responsibly and use your common sense, too.
Conclusion
There's no denying that the number of folks who get caught torrenting is sporadic. And if you are caught torrenting, you can receive huge fines or even get asked to proceed to court.
The other risks could be exposing your personal data to hackers and getting your devices infected with malicious programs that may alter its functions.
The good news is that you can torrent safely following simple methods such as using a VPN, installing quality antivirus, and above all being a responsible torrentor (all you need to do is use your common sense).
Keep in mind, torrenting comes with backlashes, and there's no better way to keep your devices and yourself safe than investing in a top VPN such as ExpressVPN. It will help encrypt your data as well as mask your IP address from prying eyes quickly.
Images via Pixabay.