At first, we want you to be relaxed, especially if this is the first time you've faced such a ban. While a Fortnite IP ban isn't expected for players, it's no big deal to remove it from your game account.
So, whether you're facing a temporary ban on your account or are traveling, you can play Fortnite on your respective device without hassle. All it takes is a little patience and some smart moves. With this guide, you can learn all about it.
How to remove Fortnite IP ban: Quick guide
If you can't wait to be back in the battleground, we quickly list the steps to get rid of the Fortnite IP ban.
Though, if you want to delve into details and enhance your knowledge, you can skip this section and read along.
Choose an appropriate VPN that can evade Fortnite blocks. We recommend ExpressVPN for it. Their colossal network is what makes them virtually undetectable by such services. (You can find more recommendations in the later sections, though.)
Sign-up with the VPN of your choice, install it on your device, and connect to the desired server.
Start your game and enjoy an uninterrupted Fortnite session.
Why Fortnite bans users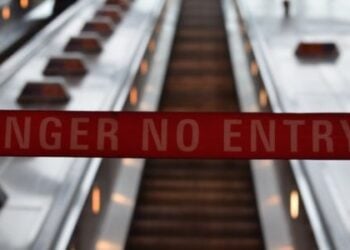 Given the growing popularity of the game in the gamers' community, Fortnite, Epic Games publishers implement rigid policies.
These predominantly revolve around preventing cheating, hacking, and other grey practices by the gamers.
Whereas, like all other online services, the game also has strict security in place, preventing DDoS and similar attacks.
So, as the first line of defense, Fortnite applies IP bans. From banning players for violating their ToS to hackers, these bans affect everyone.
Often, players also face trouble when the game puts a blanket ban on a range of IPs with malicious traffic.
Regarding their terms of service, though, Epic Games doesn't explicitly mention the use of VPNs as malpractice. However, many players have complained that they faced IP bans from Fortnite while using VPNs.
How Fortnite user bans happen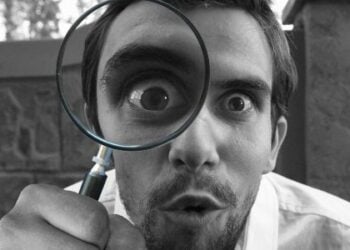 When banning, Fortnite puts the restrictions at various levels depending upon the offense they observe. The harshest actions among these may even make you buy an entirely new PC to remove the Fortnite ban.
IP ban
The most common punishment in place for the players is the Fortnite IP ban.
Confused about what is IP ban? It simply is the practice of banning the respective IP address through which you connect to it.
As you know, the IP address serves as a unique device identifier in the online world. You earn this IP address from your ISP. And so this identifier lets the services trace you back and gather information about you, including your location.
So, when Fortnite detects malpractice from an IP address, such as sending malicious requests, high ping, or any other violation of their terms at a milder level, they ban that IP.
Regarding how long is Fortnite IP ban, it depends on the type of offense. For instance, if your IP address falls in a range of IP addresses that the game finds involved in sending malicious traffic to its server, it may permanently ban those IPs.
Similarly, you may sometimes face trouble accessing Fortnite from specific places, such as your office or school. It's because such entities prevent you from using their resources to play games. In such cases, you need to learn how to bypass such bans.
Likewise, some IP bans come as part of geoblocking. Hence, you may never access the game from a banned location unless you change your IP country for bypassing the IP ban by Fortnite.
Otherwise, such Fortnite bans are temporary and may last for about 30 days, as stated on the Epic Games help page.
---
Players' username ban
The other ban that would perhaps specifically target you as a player is the username ban.
Fortnite puts in place such bans when it finds a player clearly violating its terms and ethical gaming practices. Such bans are permanent and almost irreversible.
Hence, if you attempt any cheats or hacks, be ready to lose your Fortnite access. Or, get ready to sign up with a new account and take a fresh start.
---
Hardware ban
Fortnite hardware ban is the strongest of all and is permanent. It would come in place if it notices you using injectors or doing other malpractices.
For this, Fortnite tracks your Hardware ID (HWID) to ban your device from playing the game. However, your account often remains safe.
Hence, to evade these bans, you need to do nothing else besides changing your machine.
---
Can you get unbanned from Fortnite?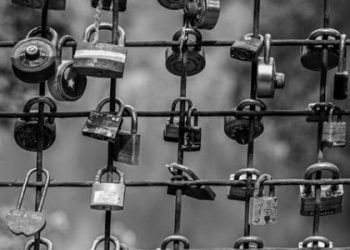 In the case of username and hardware bans, you have little to no possibility of getting unbanned.
However, in the case of mere IP bans, you can evade the blocks by changing your IP address.
You can try using any proxy or VPN to do that. However, such methods do not always work as Fortnite also condemns changing your IP address or using a VPN. It's because it deems such steps as part of cheating.
So, another way is to relocate to another place or change your network for a new Fortnite IP address. If it's a simple ban on a specific IP due to some technical issue, and not due to malpractice by you, you can likely evade the block.
Or, if your account is facing a temporary ban, you can get unbanned after the specified time. Until then, either wait for your account restoration or try using our recommended strategy to remove the Fortnite IP ban.
How to remove the Fortnite IP ban (detailed guide)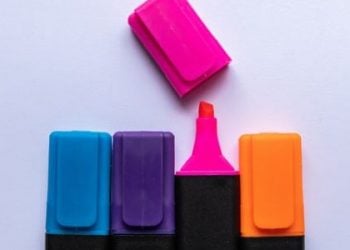 All right, now that you know you can evade a Fortnite IP ban let's start with the exact method without further ado.
1. Choose a reputed VPN Provider
This is the most crucial step since a VPN with average to poor functioning would do no good to you. Therefore, before just jumping on a proxy or VPN, do extensive research about the service provider.
Here we quickly list a few must-haves for your selected VPN.
---
Fast connection speed
If you have some knowledge about VPNs, you would know that VPNs tend to slow down the overall connection speed. It's because of the underlying encryption of the data.
Whereas, games like Fortnite require swift actions that consequently need fast speeds.
Thus, make sure that your chosen VPN offers fast speeds without compromising on security and performance.
Before subscription, make sure that the VPN supports gaming. You can even ask the providers for the precise speeds and whether or not they would support gaming.
Cross-platform support
Fortnite is available on a lot of devices just to keep you – the player – connected all around.
However, if your VPN doesn't support all those devices, you would still have limited accessibility.
So, another thing to check is whether or not your VPN supports all those devices on which you want to play Fortnite.
Global coverage and number of servers
The wider a VPN's network is, the lesser the chances of it being detected. Since there is always a chance that Fortnite would punish you with an IP ban for using a VPN, you should be ready to switch your server and continue the battle.
Likewise, global coverage also gives you the liberty to play Fortnite from your desired location no matter where you are.
Customer support
Like any technology, a VPN is also prone to developing glitches. During such situations, you should be able to contact their support team for a prompt response.
This is especially important for avid gamers who do not want any interruptions during the play.
Price:
Lastly, check if the pricing plans of the VPN suit your pocket. The ideal VPN should offer premium services at an affordable cost.
2. Set up the VPN on your device
After you choose a VPN, sign-up for its services and download the program on your device.
Most good VPNs have painless installation processes. Some of them even don't require any explicit input from your side besides entering your account details.
You can still look up at their website or contact the support team for any assistance during installation.
---
3. Connect to an appropriate server
Once you're done with the installation, open the VPN app on your device and connect to your desired server.
If you are facing an IP ban, you can choose any VPN server offering good connectivity to get your new Fortnite IP address. Whereas, if you're using a VPN to evade a geoblock, you should use the server from another country to connect to Fortnite.
---
4. Start your game
Simple as that. You can join the battleground again with no interruption. This is where your search for how to remove the IP ban on Fortnite should end, finally.
---
Best VPNs to remove Fortnite IP ban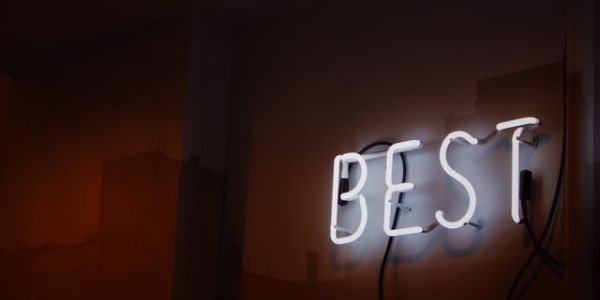 I have learned how to get unbanned from Fortnite, but which VPN should I choose? We hear you ask.
Don't worry. Here are the three best Fortnite VPNs that will surely let you evade the Fortnite IP ban.
1. ExpressVPN – Best overall

Our top pick and best VPN to remove Fortnite ban and enjoy gaming anywhere in the world – credit goes to its resilient server network that offers thousands of reliable IPs.

3,000+ servers in 94 countries

AES-256-bit encryption

DNS/IPv6 leak protection

P2P optimized servers

Network-lock feature

TrustedServer technology

Allows up to 5 simultaneous devices

30-day money back guarantee
Pros
Removes Fortnite ban easily

Does not keep logs

Super-fast servers
Cons
Few simultaneous connections
It has everything you want: fast speeds, premium encryption, huge coverage (3000+ servers in 94 countries), multi-platform support, and 24/7 customer support.
Also, it is among the few VPNs that evade detection.
You can even use ExpressVPN for free to check its suitability for your game before subscribing to a paid plan.
---
2. NordVPN – Top performance

Want to remove Fortnite ban effortlessly? This VPN has the fastest speeds and the best features to unblock any streaming or gaming platform.

5,400+ servers in 60 countries

Supports P2P sharing

AES-256-bit encryption

No-logs policy

Double VPN

DNS/IPv6 leak protection

Allows up to 6 simultaneous devices

30 days money-back guarantee
Pros
Based in privacy-friendly country (Panama)

Robust security

24/7 live chat option
Cons
The desktop app is difficult to understand
Our next VPN recommendation to get past the Fortnite IP ban is NordVPN.
It also comes with premium features that make it the best for gaming. These include super-fast speeds, comprehensive coverage with 5400+ servers in 60 countries (including some dedicated servers), multi-platform support with six simultaneous connections, military-grade encryption, and more.
Also, you can try it for 30-days with a money-back guarantee to assess its performance.
---
3. Surfshark – Performance with affordability

An affordable choice for all the passionate gamers to bypass Fortnite ban. Its service, features, and performance warrant that you always get a reliable, fast-speed IP address on any device.

3,200+ servers in 65 countries

AES-256-bit encryption

P2P sharing

MultiHop mode

Automatic kill switch

Camouflage-mode

Unlimited simultaneous devices

30-day money-back guarantee
Pros
Easy to set up

Accepts cryptocurrency payments

Comprehensive security and privacy
For all avid gamers looking for a budget-friendly VPN solution to bypass Fortnite blocks, Surfshark is the choice.
It's a wonderful alternative to high-end VPNs, offering premium services at the most affordable cost. Some of its key features include whitelister (split tunneling), multi-hop (double VPN), NoBorders Mode, and military-grade encryption.
The only downside with it, when compared to ExpressVPN and NordVPN, is its limited coverage that includes 3200+ servers. But, since they are distributed across 65 countries, you can still enjoy global connectivity with this VPN.
Also, Surfshark succeeds in evading detection by most services. Therefore, you can easily use it to play Fortnite.
---
Can I use free VPNs for bypassing the IP ban by Fortnite?
Technically, yes. However, we do not recommend using free VPN services as they are likely to get caught.
Ever got this infamous Fortnite VPN error?
You were removed from the match due to internet lag, your IP or machine, VPN usage, or for cheating. We recommend not utilizing VPN or proxy services while attempting to play Fortnite.
It appears when Fortnite detects you are using a VPN or proxy to change your IP address. You eventually get blocked, and may even face a permanent ban for bypassing the Fortnite IP ban.
Besides, free VPNs also come with security risks. You even risk your data to monetization.
They also do not offer fast speeds to support gaming.
If you really want to try a VPN for free for playing Fortnite, you can go with our recommended VPNs and assess their performance during the trial period. If you aren't satisfied, you can always have your money back.
Conclusion
So, this was all about how to evade a Fortnite IP ban.
As you can see, facing an IP ban from Fortnite isn't a trouble if you know how to resolve it the right way. A VPN comes in handy for that.
You can try any of the three VPNs we recommended (ExpressVPN, NordVPN, and Surfshark) to bypass such bans.
However, make sure that you use a VPN for ethical gaming only. If you attempt any cheats or hacks, then be ready to lose access to your favorite battleground for good.
FAQs
In most cases, Fortnite bans the IP addresses of players violating their terms.
Temporary bans last up to 30 days. Permanent ones, as the name suggests, last forever.
Yes, Fortnite's IP ban also applies to those who cheat or try hacks or do other malpractices. You can always report such accounts to them for action.
Although, Epic Games doesn't explicitly mention anything about Fortnite VPN use. However, considering how some players might use VPNs for cheating, they often ban IPs belonging to VPNs.