Hulu is among the biggest and best content streaming service providers in the US. It enables subscribers to access over 50 channels to watch on Hulu, including live events, TV shows, movies, and many more.
Statista reports that Hulu has about 48 million subscribers as of Q1 2023 data. The rapid growth is partly due to Hulu's Emmy-award-winning TV shows and its vast content provider base.
Unfortunately, the platform's contents are only accessible to US residents – hence the need to unblock Hulu. You may have heard of Hulu, but ask yourself, why can't I watch shows on Hulu? And you probably have seen the Hulu error message shown in the image below: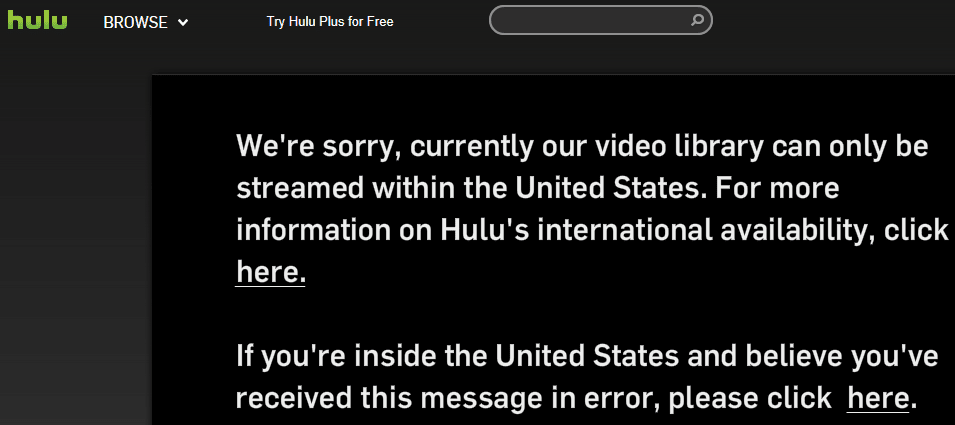 The reason is that Hulu deploys a geo-blocking system, and you can watch shows and other content on Hulu only if you are in the US territory.