If you are a gamer who loves online multiplayer gaming matches, you can better understand the importance of low ping already.
In fact, lowering a gaming ping gives you a competitive advantage over your competitor. The less ping you get, the better your mouse or keyboard feedback response is seen on your monitor.
Low ping, moreover, eliminates latency, resulting in a much smoother and more enjoyable gameplay experience.
A top ping reducer can be useful for you even though you are not a player, as it allows, among other things, to improve download speeds.
Various variables can reduce pings in games, such as server physical distance, internet quality, etc. Most of these variables can not be quickly modified, so many gamers turn to VPNs to fix their elevated ping issues.
Quick navigation: Best VPNs for gaming
Having the right VPN is a no-brainer if you want to fix gaming lags. Below are the best VPN for gaming based on our extensive research and tests:
Can VPNs boost ping?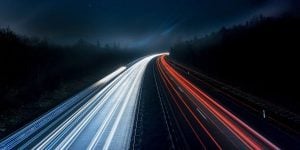 The answer is yes, if you go with the right VPN that's fast and secure.
But if you end up signing up with the wrong provider, you won't see an improvement in your ping. Instead, it can even lead to an increase in your actual ping.
That's because of the inevitable delays, as when on a VPN, your data first gets transferred to a server. The VPN server then gets the response and, in the final stage, transmits it back to you.
While most of the security blogs out there today keep saying a VPN improves your gaming ping, it, on the other side, is not true. To indulge their enthusiasm, most gamers would not specifically need a VPN. But it is fair that many would still prefer having a VPN installed on their devices for other benefits such as privacy and security while gaming.
But, as noted earlier, if you go with a VPN service that's been tested to be a fast provider, then the situation can be different. This because a games-friendly VPN will allow the information to flow at fast speeds to the game's servers and transmit it back to you quickly.
Gamers hate lags — especially when a lag blindsides someone right in the middle of their gaming activity. Unfortunately, ISPs (Internet Service Providers) can strangle your internet connection for certain activities – that includes prolonged gaming sessions, too. That is where a VPN comes into play for boosting your ping.
Like anything else, not all VPNs are built well – hence you cannot just trust every provider out there. Also, it goes without question that some are easier to get started with than others for specific purposes, such as gaming here.
In an attempt to make your/our readers' lives easier, we went on testing multiple VPNs with different games and finalized a list of the best VPN services for gamers. We followed strict criteria while finalizing our top-ranked gaming VPN,t.
How to pick the right gaming VPN
Before we get to the list of our top VPNs for gaming in detail, let's talk about some essential factors we looked at while finalizing our list. That way, you will have criteria to keep in mind even if you do not want to go with any of our recommendations. Below you go with it:
Performance
Since the use of a VPN can have a negative effect on the speed and latency of your connection, it is essential to know what variables come into here and what resources will mitigate this impact.
We observed a drop in speed between 5 percent to 20 percent in various experiments with different services. Meaning that the impact on online gaming will vary from scarcely visible to barely tolerable.
Host proximity is the first aspect that the smart VPN shopper can look at.
As long as you are not seeking to hide your geographical location dramatically, the same degree of protection will be offered if the VPN server being used is 50 miles away or 5,000 miles away. The former would show even better results, however.
On that note, it is also beneficial to consider whether you only need the VPN from one venue, or you will also need similar security when traveling.
As per our research for the article, most of the quality VPN servers have been installed in about 20 countries. Meaning the speed efficiency would decrease dramatically outside of these regions. Conversely, in almost 200 countries, most providers have servers good enough servers that can serve as good options for vagabond gamers.
Arguably, a VPN provider's overall speed is dependent on its very own technologies and execution, which in layman's words implies that not all VPN providers are made equal.
Some offer higher speeds and efficiency credibility because even if two have the same proximity to the server, one can have a substantially better experience than the other.
Ideally, choosing a VPN with efficiency in mind consists of looking for the fastest networking services and discovering others that either have local servers where you are or plan to go.
---
Security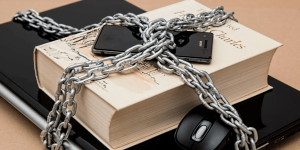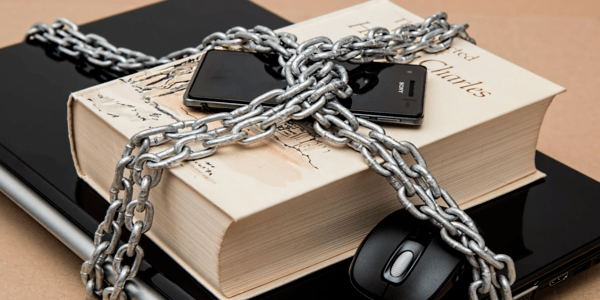 Above and beyond a basic firewall or antivirus program, all VPNs provide additional protection when using the internet.
However, here again, not all providers offer equal security. One provider can promise better protection than the other. And, this comes down to two key factors:
The types of encryption used
The country of origin
Encryption technology can be challenging to comprehend and decode for a person who is not well-versed in it. There are a couple of main points to bear in mind in order to simplify things.
Many VPNs use conventional or older coding, which is technically worse than newer approaches.
In reality, a few VPNs have patented encryption technologies, which guarantee information safety.
Also, different countries have different privacy rules on top of all this. Based on local authority regulations, some VPN providers have to monitor user activity for 1-3 months, which ultimately can lead to average protection only.
Many VPN providers are located overseas for this purpose, which is beneficial to differing degrees. Knowing where a VPN service provider is located and what local laws can mean for your privacy is important.
---
Other factors
Applications, ease-of-use, customer service, and cost are some other key factors that come into play for choosing quality VPNs for games.
A lot of time and resources can be saved for a home gamer who does not need many of the additional features targeted at companies and organizations by selecting a user-friendly VPN that is easy to set up. This consideration can be weighed accordingly based on the user's familiarity with technology and general patience.
Many VPNs have a 24/7 live chat service, but it is hard to contact them by phone outside their country of origin's business hours.
Others have round-the-clock customer support reps ready to help you. Many of the newer VPNs provide comprehensive instructional videos and tutorials for technologically advanced users who only need a leg up to overcome any problems that occur.
The cost can vary from one VPN to the other, which can make the decision more difficult depending on the subscription length.
For instance, some providers would charge about $12/month billed monthly, but if billed annually, it would only cost you $6.50/month or less.
Others will have the same monthly subscription fee, but their yearly rate will not be discounted as dramatically. Many of the newest VPN services have outstanding pricing choices for users who sign up for a 2+ year subscription, recognizing that this style of service is here to stay.
---
The best gaming VPNs in 2023
You now know the basics, right? Perfect. Let's take a look at some of the top VPNs for gamers on the market today with an eye towards efficiency, protection, ease of use, and cost.
1. ExpressVPN

Known for speed and stability, ExpressVPN remains the best choice to enjoy a lag-free gaming experience. Yet, be ready to pay a little higher for its pros.

Over 3,000 speedy-VPN servers in over 90 countries

Robust AES-256-bit encryption

Solid safety for DNS/IPv6 leaks

Supports P2P (gaming)

Network lock feature

Connections for 5 devices at once on one subscription

30 days of pay-back policy
Pros
Blazing fast speed (connectivity)

24/7 live chat support

No logs store
Cons
Pricier than its competitors
ExpressVPN is among our best gaming VPN choices for some good reasons. It always tops our regular speed checks and has servers across the globe, which makes this VPN a suitable option for competitive gaming.
The service is a British Virgin Islands-based provider, a perfect place for those searching for a gaming VPN that respects privacy. With servers spread in 94 countries worldwide, you can conveniently access overseas gaming servers or make game transactions cheaper.
And since this VPN is one of the fastest VPNs on the market, you can even take part in Esports using it without encountering latency.
You get native applications for all major operating systems with ExpressVPN. This VPN is also compatible with routers and smart TVs, meaning you can use it on gaming consoles, too. The provider also boasts robust AES (Advanced Encryption Standard) encryption and supports OpenVPN protocol among all other major ones.
Users can choose between TCP and UDP (UDP is better for gaming). The lightning-fast connectivity is not only suitable for competitive games, but it also helps you to stream in HD, which matches perfectly with the capacity of the service to unblock content such as US Netflix or BBC iPlayer.
In terms of anonymity, due to its no-logs policy, this VPN is watertight — which makes it ideal for torrenting, too. It also offers a kill switch, obfuscation, and port forwarding features. The service comes with a 30-day no-questions-asked guarantee, which we tested and found working as the provider promised.
Although we didn't feel any need during our testing (as everything worked well), still, the provider offers 24/7 live chat support should a user encounters any problem at any time.
---
2. Private Internet Access (PIA)

A great gaming VPN ensuring seamless connectivity without throttling. The service also offers adblocker to prevent interruptions.

Huge VPN server networks in more than 80 countries

AES 128-bit/256-bit encryption

Support P2P (gaming)

No DNS leaks record

Kill switch feature

Connections for ten devices at once

Refund policy of 30 days
Pros
Good security and privacy features

Boasts no-logs policy

Improved protections with impressive speed
Private Internet Access (PIA) is a trustworthy VPN for the UK. It has a massive server network and packs all the necessary features you'd need in a VPN.
Kape's PIA is a leading VPN program dedicated to protecting your anonymity and offers top speeds due to its worldwide VPN network.
You can select from thousands of VPN and proxy servers scattered across more than 40 countries to use with this provider.
With PIA, you can benefit from improved protection without compromising on speeds, plus get to access unlimited information otherwise limited by geo-blocks.
The PIA apps also let you choose different server gateways and exchange ports as well as protocols if, for whatever reason, you encounter latencies during gaming.
---
3. NordVPN

The number 1 choice for gamers as it ensures fast-speed connectivity, provides optimized servers, and offers additional security features to block malware attacks.

More than 5,400 secure-VPN servers scattered in 60 countries

Supports P2P sharing(torrents)

Government-grade encryption; AES-256 bits

SmartPlay feature

Kill switch mode

Strong protection against DNS leaks

Double VPN (multiHop mode)

Connections for six devices at once on one account

30 days of refund policy
Pros
Based in privacy-friendly country (Panama)

Unblocks many streaming sites

Good for gaming
Cons
Double VPN feature is quite complicated
Being a gamer, you must have a fast internet connection. That especially is a cornerstone when it comes to multiplayer games. NordVPN is among the very best VPNs that can help protect your internet traffic without causing any noticeable dips to your speeds.
Thanks to its recent 10Gbps server speed upgrade, you can be assured of getting the blazing fast VPN experience. It is perfect for playing on international game servers everywhere, thanks to a wide network of fast proprietary servers.
NordVPN is a stable VPN located in Panama, a country with no mandatory data retention laws, which means it is a safe choice to pick as a VPN.
The provider boasts more than 5400 servers in 60 countries across the world. This makes it ideal for players wanting to join game servers overseas or for individuals who wish to unblock games that are not available to them otherwise.
As NordVPN has a large Tier-1 cloud network, it will have great gameplay speeds and will shield your IP address from DDoS attacks that could knock you out of a game.
Thanks to its kill-switch, DNS leak protection, robust encryption, and obfuscated servers, NordVPN will ensure you have a fast and secure gaming experience.
You can use NordVPN on six different devices simultaneously with one subscription, which makes it perfect for someone who has multiple devices.
NordVPN offers a 30-day money-back guarantee and apps for all major operating devices. You can also set up a VPN on your router and other devices, such as gaming consoles and smart TVs with it.
Finally, like ExpressVPN, it unblocks Netflix US, BBC iPlayer, and other popular streaming platforms with a harsh stance towards VPN traffic. It supports P2P (torrent) traffic, too.
---
4. Surfshark

This budget-friendly VPN is an affordable option for avid gamers to evade ISP throttling during intensive gaming sessions.

More than 3,100 secure-VPN servers scattered in 65 countries

Strong military-grade AES-256-bit encryption

P2P sharing

Solid kill switch feature

MultiHop (double encryption) mode

Strong protection against DNS leaks

Unique Camouflage mode

Connections for unlimited devices at once

30 days of refund policy
Pros
Does not keep logs

Good experience at gaming

Easy to use
Surfshark is a VPN that offers an insane number of features when you look at its price. The subscription price is a steal, and you get one of the market's most well-rounded VPNs. It has apps for all devices and, due to its no-logs policy and solid OpenVPN encryption, the VPN offers robust data protection.
We liked the most about Surfshark because it has sophisticated privacy tools, such as a kill button, protection against DNS leaks, and obfuscated servers. Like ExpressVPN, it also works with Netflix and other streaming services that are known to block VPNs. It also allows you to use a VPN on an infinite number of devices simultaneously.
Surfshark has servers in 60 countries worldwide, including locations popular with professional gamers, such as Japan and South Korea. Meaning it can allow you to enter international servers quickly or to buy games cheaper.
Its split-tunneling feature for Windows and Android is also useful to improve gaming ping, as it allows you to add or remove Steam and other gaming platforms from the VPN tunnel.
Features such as static IP addresses, smart DNS, MultiHop VPN, and DNS ad-blocking are also available in SurfShack. Plus, this Surfshark allows for torrenting through the entire server network. All these offerings make it an excellent all-around privacy and security solution, in addition to being a decent gaming VPN.
---
5. CyberGhost

The provider offers fast-speed servers optimized to handle bandwidth-intensive activities like gaming. Its 24-hour free-trial offer is enough for you to assess its performance.

More than 7,800 VPN servers in 90+ countries

Solid encryption of AES 256 bits

No DNS leaks at all

P2P optimized servers

Kill switch mode is customizable

Connections for seven devices at once

45-day generous money-back guarantee
Pros
Quite good for gaming

Super-fast speed

Unblocks streaming sites including Netflix
CyberGhost is a Romanian-based VPN provider, which is another excellent choice to fix gaming lags.
Overall, CyberGhost is one of the best VPN providers for gaming. The provider offers excellent apps (easy to use and setup), robust security technology, and decent performance on its servers.
The organization also has numerous other functions that are not often found in VPN providers. Advertisements and antivirus blocking programs provide these additional functions. Also, CyberGhost offers free proxies that are limited, but we found them to work just okay.
There are just a handful of CyberGhost cons. One of them is its crowded interface which might be a little daunting for new users.
Also, they do not have as many servers out there as other big-name VPN businesses.
Nevertheless, CyberGhost is for you if you are searching for an excellent VPN provider that gives everything you need as a gamer.
This VPN blends price and efficiency. Plus, you can check for sales for games all over the world with servers in 90+ countries.
With CyberGhost, you can also be sure to unblock any game servers you want. And since this VPN is super-fast, you can expect not to suffer from excessive congestion or game lag.
---
6. VyprVPN

With a huge network, VyprVPN facilitates gamers with fast speeds, low ping, less lag, and a dedicated DDoS protection feature.

More than 700 VPN servers in 70 locations

Supports P2P sharing on all servers

AES 256-bit robust encryption

Customizable kill switch feature

Connections for 30 devices at once

30-day pay-back guarantee
Pros
Boasts advanced functionalities

Unblocks streaming sites

One of the best VPN providers for gaming
Cons
Little complicated interface
For gaming, VyprVPN is a fantastic all-around VPN. This privacy-friendly no-log VPN provider owns almost all its servers itself, allowing it to have top-notch protection and decent speeds.
VyprVPN is a Switzerland-based service that is great for protecting digital privacy and viewing international content. The provider has servers that allow you to play international gaming servers or buy games cheaper in over 70 countries.
However, this VPN is not quite as fast as our other recommendations (especially the top 2 ones) – still, it has higher speeds than 95% of the VPNs available today. Thanks to its robust proprietary network, it is particularly resistant to threats like DDoS attacks.
We loved the fact that this VPN is easy to use to an extent that even a five-year kid can get going with it in no time. The provider also has advanced functionalities, such as a kill switch, security against DNS leaks, and obfuscation (Chameleon feature).
To ensure your data remains safe, it also implements rigorous OpenVPN encryption. Plus, it is among the very few VPNs that can successfully unblock Netflix US and other streaming platforms.
With more than 700 servers in over 70 countries, as new region-based games keep emerging, you can be assured to get the leap. All in all, VyprVPN is a stable VPN that is well worth taking for a test drive if you keep wondering how to improve gaming ping.
---
7. Ivacy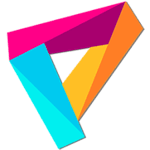 This service providers ensures a lag-free gaming experience – thanks to its optimized servers, dedicated IPs, and DDoS protection features.

More than 5,700 VPN servers scattered in 66 countries

Solid AES 256-bit encryption

P2P sharing on all servers

Solid protection for DNS leaks

Connections for 10 devices at once

30 days refund guarantee
Pros
Good at unblocking games

Unblocks streaming sites

User-friendly
Cons
No kill switch for Apple devices
This is the cheapest VPN for gaming on our list. With Ivacy, you get to use servers in over 100 countries. It also boasts good speeds and well-worthy privacy features. All that with a cost starting from $1.50 a month.
Ivacy VPN is a Singapore-based service that offers easy-to-use applications and outstanding value for money. The VPN has apps for all major devices. It offers everything you need to unblock games, operate international servers, secure yourself against DDoS attacks, and even save money while buying games online.
With Ivacy VPN, you can quickly circumvent geo-restrictions to play games that are not available to your current location. And this VPN would be able to help if the game you want to play has VoIP and you can't talk at present.
Like other top providers today, this VPN can unblock Netflix US, BBC iPlayer, and other streaming platforms. Its servers also support P2P traffic, meaning with it, you can download torrents safely, too.
This VPN might not be as fast as some of our other recommendations. Still, we found it good to handle HD video, video conferencing, and other data-intensive tasks during our extensive testing.
For those trying to unblock games or other content at home, at work in school, or on public WiFI, this is an excellent VPN.
---
How to use a VPN to unblock location-restricted games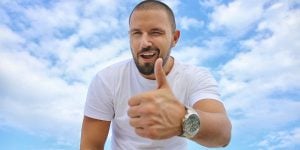 Here's how you can enjoy location-restricted games online easily using a virtual private network:
Select and subscribe to your preferred VPN service. Our number one recommendation is NordVPN.
Install the VPN client on your device.
Input your password or activation code to log into the app.
Connect to a VPN server in the country where your favorite game is available.
Finally, go ahead and download or play your game without any limitations or throttling.
Conclusion
Gamers understand how annoying the slow internet can be — even a 4 to 5-ms ping makes some difference. Without a lower ping, there are many popular games that you cannot enjoy.
That is why you must learn to improve gaming ping, and fix gaming lags to enjoy online gaming to the fullest.
As these protection features receive packets from every game server, your PC's antivirus, and the firewall will cause a sudden pause in latency level. That's why all of the online games on your PC need to be white-listed to avoid packet loss and lower ping.
You should also use a good-enough graphics card, processor, and RAM to accommodate the advanced game settings since all that stuff represents the frame rates. Carefully customizing the game settings would also help.
We recommend connecting your PC to Ethernet instead of WiFi to minimize ping alongside latency and packet loss. Since most household devices use in-home WiFi connections, the safest option for gaming is to use Ethernet directly.
The good news is that you can definitely decrease ping with a VPN. All you need to ensure is getting your hands on a quality VPN such as NordVPN or ExpressVPN.
While you use a VPN to reduce pings in games, be sure that no background programs like Twitch or Netflix that can intercept your bandwidth velocity are working. Auto-updates will also affect the internet's speed, so make sure to disable them as you play.
You should also reduce the number of wired devices from the main router so your online gaming speed stays fast, as then your connection won't need to accommodate large traffic. And even if you cannot disconnect all the devices connected to your internet connection, try to reduce the numbers as much as possible to decrease the ping.
FAQs
A standard ping does not surpass 60 ms. You face significant lag and delays otherwise.
Your game servers will have no conflict with a VPN. By streamlining your internet access and promoting a more convenient path all the way to the game's servers, a VPN will definitely reduce your ping.
In order to have lag-free gaming, the minimum speed you would typically need for most of the games needs to be about 10 Mbps.
Some free VPNs for games are available today, but we would not recommend having a free VPN. Free VPNs come with relatively constrained limits all-around (let it be speed or bandwidth), meaning they will stop working after a brief stint of gaming. Their advertising can also be very off-putting. And there would be even fewer servers for you to pick from.