If you are a gamer who loves online multiplayer gaming matches, you can better understand the importance of low ping already.
In fact, lowering a gaming ping gives you a competitive advantage over your competitor. The less ping you get, the better your mouse or keyboard feedback response is seen on your monitor.
Low ping, moreover, eliminates latency, resulting in a much smoother and more enjoyable gameplay experience.
A top ping reducer can be useful for you even though you are not a player, as it allows, among other things, to improve download speeds.
Various variables can reduce pings in games, such as server physical distance, internet quality, etc. Most of these variables can not be quickly modified, so many gamers turn to VPNs to fix their elevated ping issues.
Quick navigation: Best VPNs for gaming
Having the right VPN is a no-brainer if you want to fix gaming lags. Below are the best VPN for gaming based on our extensive research and tests:
Can VPNs boost ping?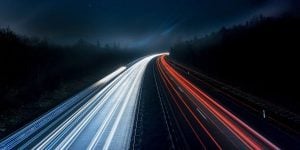 The answer is yes, if you go with the right VPN that's fast and secure.
But if you end up signing up with the wrong provider, you won't see an improvement in your ping. Instead, it can even lead to an increase in your actual ping.
That's because of the inevitable delays, as when on a VPN, your data first gets transferred to a server. The VPN server then gets the response and, in the final stage, transmits it back to you.
While most of the security blogs out there today keep saying a VPN improves your gaming ping, it, on the other side, is not true. To indulge their enthusiasm, most gamers would not specifically need a VPN. But it is fair that many would still prefer having a VPN installed on their devices for other benefits such as privacy and security while gaming.
But, as noted earlier, if you go with a VPN service that's been tested to be a fast provider, then the situation can be different. This because a games-friendly VPN will allow the information to flow at fast speeds to the game's servers and transmit it back to you quickly.
Gamers hate lags — especially when a lag blindsides someone right in the middle of their gaming activity. Unfortunately, ISPs (Internet Service Providers) can strangle your internet connection for certain activities – that includes prolonged gaming sessions, too. That is where a VPN comes into play for boosting your ping.
Like anything else, not all VPNs are built well – hence you cannot just trust every provider out there. Also, it goes without question that some are easier to get started with than others for specific purposes, such as gaming here.
In an attempt to make your/our readers' lives easier, we went on testing multiple VPNs with different games and finalized a list of the best VPN services for gamers. We followed strict criteria while finalizing our top-ranked gaming VPN,t.
How to pick the right gaming VPN
Before we get to the list of our top VPNs for gaming in detail, let's talk about some essential factors we looked at while finalizing our list. That way, you will have criteria to keep in mind even if you do not want to go with any of our recommendations. Below you go with it: