As the holiday season begins, you'll indeed have your watchlist ready with you, isn't it? Perhaps, your preferred choice would be Amazon Prime to watch your favorite media.
But what if you get an error while streaming despite having a premium subscription? You realize you're locked out just because you're not in the location Amazon Prime wants you to be.
Isn't it frustrating?
It definitely is! But we've got you covered. Here's how to unblock your favorite movie by merely getting your hands on a quality Amazon Prime VPN.
Using VPN to unblock Amazon Prime Instant Video from anywhere: Quick guide
In a rush to watch Amazon Prime abroad? Here's a quick guide to help you.
Subscribe to a VPN. Like always, a VPN is the key to accessing blocked content as well as for your security. So, you also need a robust VPN for Amazon Prime streaming. Based on extensive tests, ExpressVPN is our number one recommendation here.
Install and set up the VPN on your device. Services like ExpressVPN offer multiple device connections with a single account. So, you can easily download and install the respective VPN apps on all devices you use for streaming.
Head on to Amazon Prime Video. Once you set up the VPN and connect to the right server, you're now all set to watch your favorite media with thorough online privacy.
A little about Amazon Prime Video
In short, Amazon Prime Video, or just Prime Video, is another streaming service like US-based streaming giant Netflix that widens the choice of content streaming for users globally.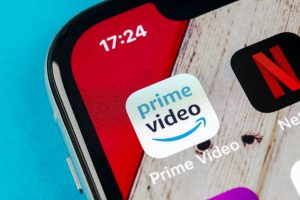 The service primarily started off as a US-only service, "Amazon Unbox," in 2006. Later on, the service expanded its library, adding up Prime subscriptions. The service also expanded its coverage to the UK and other countries, eventually attaining a worldwide reach by 2016 (excluding Mainland China, Cuba, Iran, Syria, and North Korea).
This worldwide accessibility is the primary reason for Prime Video's success globally, despite being a paid service. Anyone from any part of the world can create an account to subscribe to Amazon Prime.
When you sign-up, you initially receive a free online Amazon Prime access (free trial) that lasts for 30-day. After this trial period ends, Amazon automatically renews your subscription by charging the fee from the billing method you shared during account registration.
If anyone doesn't want to continue an Amazon Prime subscription, the user can easily cancel the subscription at any time.
Why you need a VPN for Amazon Prime unblocking
After reading the above section, you might wonder why use a VPN with Amazon Prime if it's available easily.
Before moving on, let's clarify that a VPN isn't only a tool for accessing blocked content or spoof locations. Instead, on top of everything, a VPN is a requisite for ensuring online security and safety.
So, enabling a VPN whenever you connect to the internet isn't a workaround, but rather an inevitable security measure.
Clear? Great! Now, let's come to why you should use a VPN to watch Amazon Prime Video abroad or at home.
To protect your online privacy