DAZN is a sports subscription streaming service that operates in several countries, including Germany, Japan, Austria, Switzerland, and Canada. The service provides live streaming of sports events. While this facility is available to subscribers in Canada, you lose it if you travel abroad. That's where sports lovers start scratching their heads to access DAZN outside Canada.
When you travel to a country not supported, you cannot access the service. The only reliable way to watch DAZN outside Canada is by finding a premium VPN service that can help you change your IP country.
For that, you need a quality VPN because if you try to access the service from an unpermitted region, you'll get an error message like this.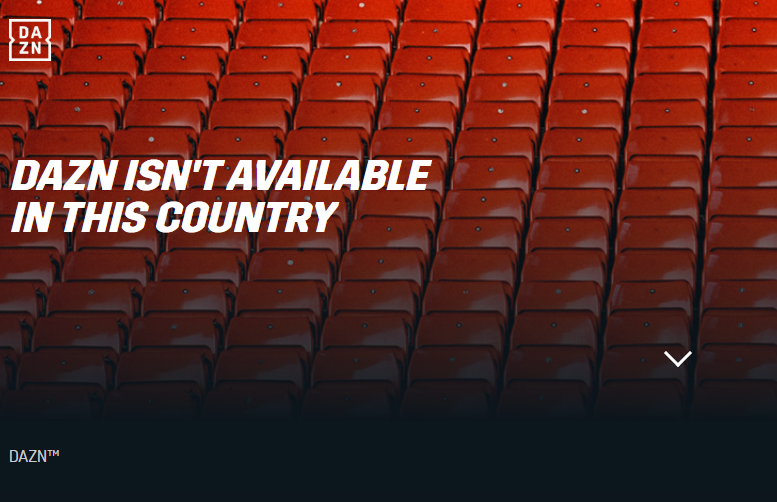 The company applies geoblocking to ensure anyone outside of the approved locations cannot unblock the DAZN channel online. It boasts such a robust geo-blocking algorithm that you need the best VPN service to overcome the restrictions.
But where would I find such a VPN, we hear you ask.
Don't worry. This guide lists several top VPNs that will help you bypass DAZN geo-blocks.
The quick guide to watching DAZN abroad
You only need to take a few steps to stream DAZN anywhere in the world. Here's what you should follow:
Select a reliable VPN and download it. You can try ExpressVPN as it's the best VPN for DAZN offering robust security and excellent streaming speeds.
Open your VPN app and sign in. This takes you into the interface where you can browse a list of servers.
Pick a server in Canada and connect.
Download the DAZN app or log on to the DAZN website, sign in and watch your favorite sports event. Happy streaming!
Why you need a VPN to stream DAZN abroad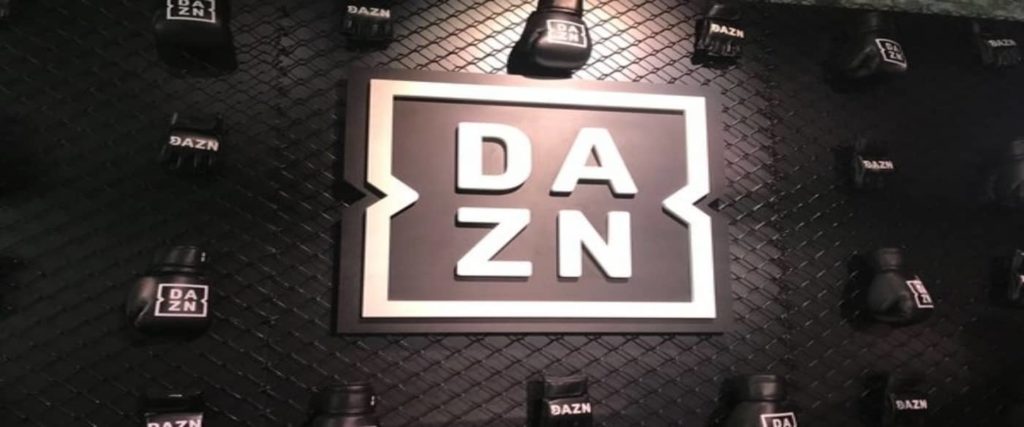 To watch DAZN live online free outside Canada, you need a high-quality VPN to change your IP address. The platform applies a strong geo-blocking algorithm, which decrypts many VPNs, including some premium ones.
Geo-blocking restricts users from accessing a platform based on their location. This practice is essential for companies with large amounts of content and intellectual property to protect.
Basically, DAZN identifies users' location by their IP addresses, measuring ping, and checking their profile information. This allows the company to provide content that's only accessible to people in Canada and other approved locations.
The only way you can bypass this strong geo-blocking is by getting an equally strong VPN, which assigns your device a new IP address and ensures your data does not leak to reveal your real location.
Best DAZN VPNs
When looking for the best VPN to stream DAZN TV shows outside Canada, you should consider the product qualities, including a no-logs policy, impenetrable encryption, and speed. Also, if you want to use the VPN on multiple devices, you need to consider device compatibility. Considering these and many other factors, we hand-picked the best VPNs for unblocking DAZN abroad while testing dozens of services.
During our review, only a few VPNs managed to get around the DAZN algorithm. The problem gets worse because the company has blocked many IP addresses found on free VPNs.
Presently, ExpressVPN, NordVPN, and SurfShark are the best VPNs you can use to bypass the strict geo-restrictions on DAZN. These VPNs not only provide excellent encryption but also come with features that ensure security when streaming content on DAZN. Besides, they offer lightning-fast speeds, allowing you to stream HD content on the free Canadian DAZN app. Using these VPNs, you can unblock DAZN to watch sports events like live football, basketball, baseball, and more.