Update: The gaming firm terminated the PUBG Lite service on Marth 30, 2021, meaning new downloads are no longer available. New users who never downloaded it before won't be able to play the game on PC now. Since the service itself has been terminated, for such readers, this guide now only serves to provide information about PUBG Lite that users loved. We'll update you here if the situation changes for this.
PlayerUnknown's Battlegrounds (PUBG) is an engaging, creative, and top-rated game that has exploded worldwide. The game is available both on mobile, consoles, and PC, and in fact, it is platform-independent. Its dramatic rise to fame was epic, and everything happened very suddenly.
Fanatics of the game call it several names, such as Battlegrounds, PUGB, Chicken Soup, Plunkbat, Player Unknown, etc. The owner created it with the Battle Royalle concept, and similar games include the Hunger Games alongside King of the Kill.
At the beginning of the game (PlayerUnknown's Battlegrounds), the players are released from a flight to an Island to fight for survival. They scramble for weapons and covers, and the last man standing wins.
You would need to use weapons of various types to kill your opponent, who may come in solo or in groups. You must avoid danger and employ any means of survival else others will kill you.
What is the Lite version about?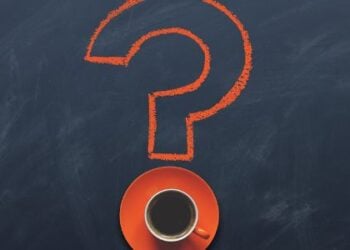 PlayerUnknown's Battleground Lite (PUBG Lite) differs from the full version of PUGB. The Lite version is almost as famous and attractive as the Full version. The significant difference between both is the graphics quality and maps.
As its name suggests, the Lite version is designed for PCs with lower specifications as it has lower graphics and memory requirements. Like the full version, Player Unknown Battle Ground Lite is a multi-shooter video game with the same attributes as the PUGB original.
Unfortunately, the battle royale video game PlayerUnknown's Battlegrounds (PUBG) Lite is unavailable in every region. That is because of two reasons:
Because developers have put some countries under the beta testing program for now.
And secondly, the rest use geo-blocking technology to restrict access to PUBG from their territories.
Here is a list of countries where PUBG Lite is either not available officially or banned:
South Africa
United Kingdom
Canada
The United States of America
Japan
France
Iran
Australia
Germany
France
And the rest of Europe
The ban on the battle royale video game PlayerUnknown's Battlegrounds (PUBG) Lite interferes with personal freedoms. There seems to be no adequate justification for why many nations implemented a ban. While the makers might release the game in banned countries at some point in the future, no date is confirmed for now.
Let alone the expansion, after its July 2019 expansion announcement, where it expanded the beta launch of PUBG Lite in India, Pakistan, Nepal, Maldives, Bhutan, Afghanistan, and Sri Lanka, PUBG corporation has not even shown any intent to release PUBG Lite in more countries.
And as noted a bit earlier, the problem is not only PUBG not making the Lite version available to all the countries. Authorities tend to keep blocking it now and then (the geo-blocking), too. For example, however, PUBG Lite is officially available in India, but the government banned it on September 2, 2020.
In which countries is PUBG PC Lite available?
PUBG is banned in some countries, whereas it has unrestricted access to other countries. PUBG Lite is a free version and is currently available in over 50 countries across the world. Here is a list of some:
| | | |
| --- | --- | --- |
| South Asia | The Middle East and North Africa | North / Latin America |
| Bhutan | The Syrian Arab Republic | Saint Lucia |
| Bangladesh | Saudi Arabia | Grenada |
| Sri Lanka | Yemen | Peru |
| Maldives | Egypt | Puerto Rico |
| | United Arab Emirates | Nicaragua |
| | Israel | Martinique |
| | Tunisia | Dominican Republic |
| | Morocco | Suriname |
| | Qatar | Paraguay |
| | Jordan | Uruguay |
| | Lebanon | Trinidad and Tobago |
| | Iraq | Virgin Islands |
| | Oman | Venezuela |
| | Kuwait | Cayman Islands |
| | Algeria | Bolivia |
| | Azerbaijan | Argentina |
| | Afghanistan | Saint Kitts and Nevis |
| | | Guyana |
| | | Ecuador |
| | | Mexico |
| | | Panama |
| | | French Guiana |
| | | Guatemala |
| | | Aruba |
| | | Bahamas |
| | | Belize |
| | | Colombia |
| | | Ecuador |
| | | Chile |
| | | Honduras |
| | | Haiti |
| | | Anguilla |
| | | Antigua and Barbuda |
| | | Jamaica |
| | | Costa Rica |
| | | El Salvador |
| | | French Guinea |
Getting PUBG Lite on PC from any country
You sit down in the comfort of your home and want to play PUBG, but you receive an error message informing you that you cannot access the game. So why and how are you blocked? As noted above, you are blocked through geo-blocking, which limits your access to the internet based on your physical location.
You can install PUBG Lite on a PC in areas of restricted access through the use of a Virtual private network (VPN). We will tell you how step-by-step. But let's understand the geo-restriction concept a bit further first.
How does Geo-blocking work?
ISPs populate databases to map the internet protocol of websites and services worldwide. They use these databases to form the basis for geo-blocks. Every computer on the Internet is assigned a unique IP address (Internet protocol).
It is usually in numerical digits, e.g., 192.168.170.6. Whenever your PC requests on the internet, the receiving server would determine the location of the IP and then carry out the block. Your internet service provider allocates your internet protocol addresses. The ISP also flags the IP address of all restricted contents.
When your PC sends a request for a service, the ISP determines if the service is flagged or not. If it is, you will not gain access. That is how Player Unknown is blocked in some countries. And as you are here, that situation more likely relates to you. But worry no more as below, we provide you with a workaround to it without any further ado right below, in detail.
---
How to get around geo-block and install PUBG Lite on a PC
The easiest, most efficient, and fastest way of bypassing player unknown's Battlegrounds' geo-block is through the use of a VPN. A Virtual Private Network, mostly known as VPN, is a service that routes your internet traffic through a server located in an unblocked region.
VPNs have proven to be very secure and reliable in bypassing geo-restrictions. Many people worldwide turn to a VPN service whenever they feel deprived of the internet. That is because virtual private networks are a notoriously fierce tool for accessing geo-blocked content.
Governments around the world have increasingly censored content and imposed a lot of unfair regulations, which are depriving people of accessing the content they love.
VPN allows for safe internet traffic passage and secures your online activities. It assigns you a different country IP address and helps you establish a secure connection to the website you visit. Furthermore, a VPN can stop your ISP from throttling your Internet, protects you against intrusive cookies, and keeps you anonymous on the Internet.
Which is the best VPN for unblocking PUBG?
Getting your hands on a quality VPN is the very first step towards playing PUBG Lite, where it's blocked. There are many VPNs on the Internet, but not all can bypass PUBG Lite geo-blocks. Some VPNs out there would reduce your connection speed, which means you won't have a good gaming experience.
Our extensive testing and research concluded that ExpressVPN is the best VPN service you can find online to unblock PUBG. We were able to form this opinion because the provider worked seamlessly with PUBG all the time compared to the ten different (all premium) VPNs we tested with PUBG.
ExpressVPN has lightning-fast servers in over 90 countries spread along 164 locations, making it ideal for unblocking PUBG Lite worldwide. The provider also offers a 30-day no-questions-asked money-back guarantee, which tells a lot about their efficiency.
ExpressVPN will encrypt your internet traffic and provide an added layer of protection while enabling you to access PUGB Lite.
Anyone can use ExpressVPN because of its user-friendliness across all platforms. The service can let you escape geo-blocks, whether on the go, at home, in the office, or traveling.
Of course, ExpressVPN is not the only VPN that works well with PUBG, but it won the race as a whole during our extensive testing. Other top VPNs, such as SurfShark, IPVanish, and NordVPN, work well with PUBG, but our number one recommendation is ExpressVPN.
Practically, all the premium VPN providers stayed neck to neck during our research and test, but speed was one aspect where no other service impressed us more than ExpressVPN.
Speed is a paramount aspect of a VPN, and this is where ExpressVPN separates itself from mediocre VPNs and quality service providers in the industry. You wouldn't like it if your connection is slow and you can't enjoy your game or other online activities. Express VPN is stable, secure, and fast.
How to configure ExpressVPN
So knowing that configuring your VPN is the first step towards playing PUBG Lite PC in any country you want, plus making up your mind that ExpressVPN is the best PUBG Lite VPN, it's time to configure it.
Navigate to the ExpressVPN website if you do not have an account already, and click on the "Get ExpressVPN" button.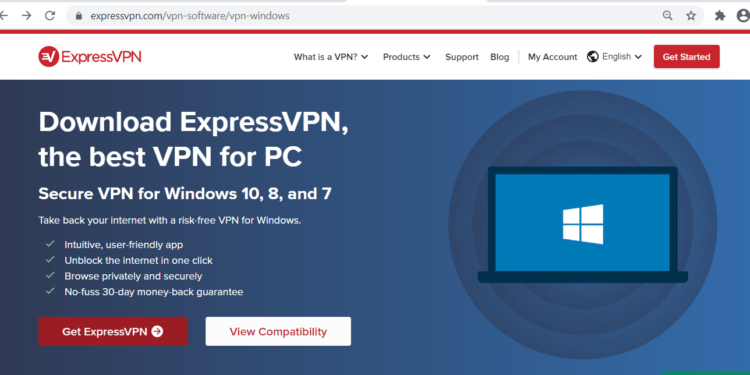 Select any package you like; we recommend starting with a 1-month subscription. You can always upgrade if you are happy with the service.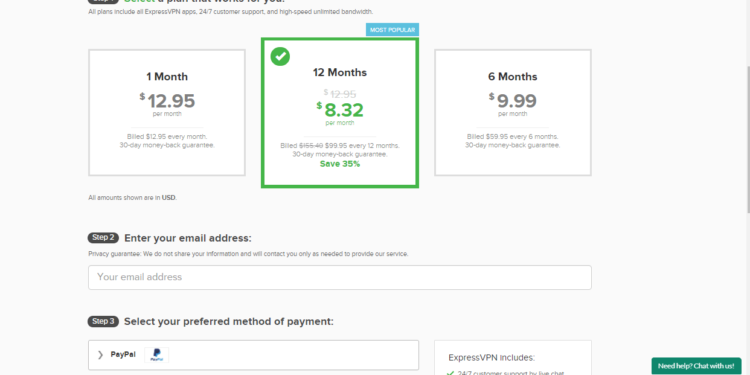 After signing up, you will receive a welcome email containing your activation code (also called a verification code). Open the email and click on "Set Up ExpressVPN."
You can also sign in directly to yourExpressVPN account with a username and password you had set up while signing up.
Enter the verification code you received in your email.
Download the ExpressVPN app from your dashboard and copy your activation code.
Double-click on the downloaded installer package to begin installation and wait until the process gets completed.
When prompted, Click the sign-in button and paste the already copied activation code. You can also go back to your dashboard to recopy the activation code. Press Ctrl+V or right-click to paste the activation code and click on continue.
Connect to a server in a country where PUBG is not restricted. Some of the PUBG-friendly servers you can connect to include Singapore, Hong Kong, Malaysia, Thailand, and Indonesia.
Once connected to the VPN, you need to change your computer timezone to match the region of the VPN server you are connected to. It is not always necessary, but helps avoid any possible errors down the line.
How do I change the region on my PUBG Lite PC?
Although if you went with our recommendation, ExpressVPN, it would automatically change your time zone to the server country you connected to. Still, it is better to adjust them on your PC, too manually. Especially if you're using another VPN that does not automatically change your time zone.
You can change the time zone on your PC in multiple ways, but below we will show you the most comfortable way around it.
Go to your start menu and open the settings.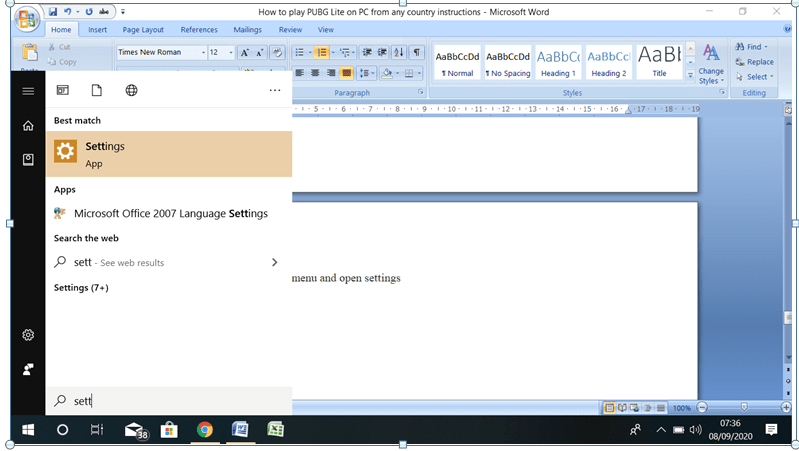 Select Time and Languages.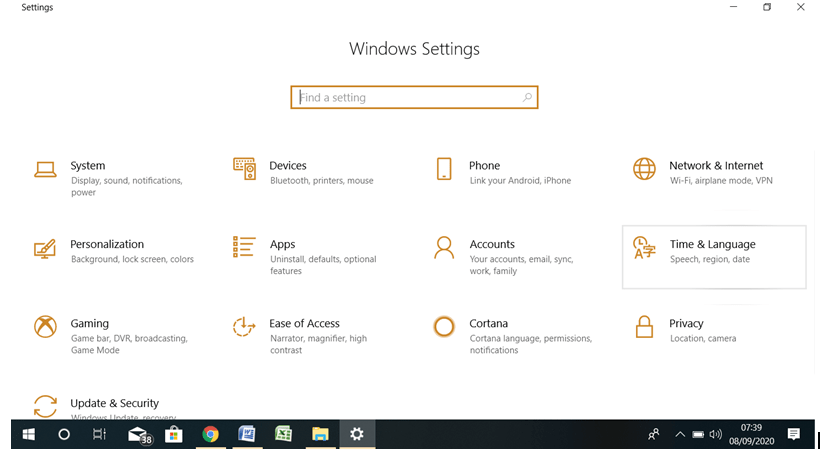 Select the Date and Time.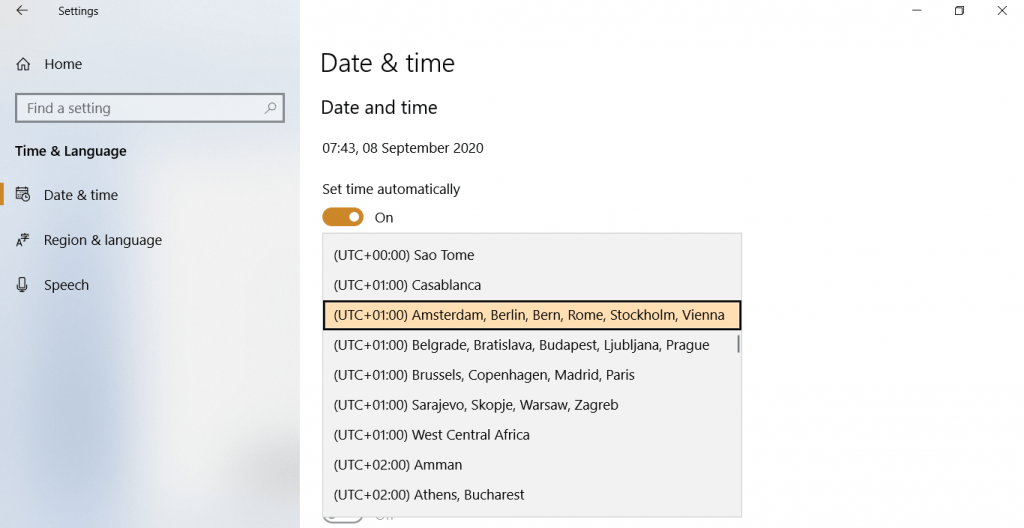 Use the Time Zone Drop down to change your time zone to a country where PUBG is not restricted (ideally to the country of the VPN server you selected).
Turn off the "Set Time Automatically" button and click on Change. That is it.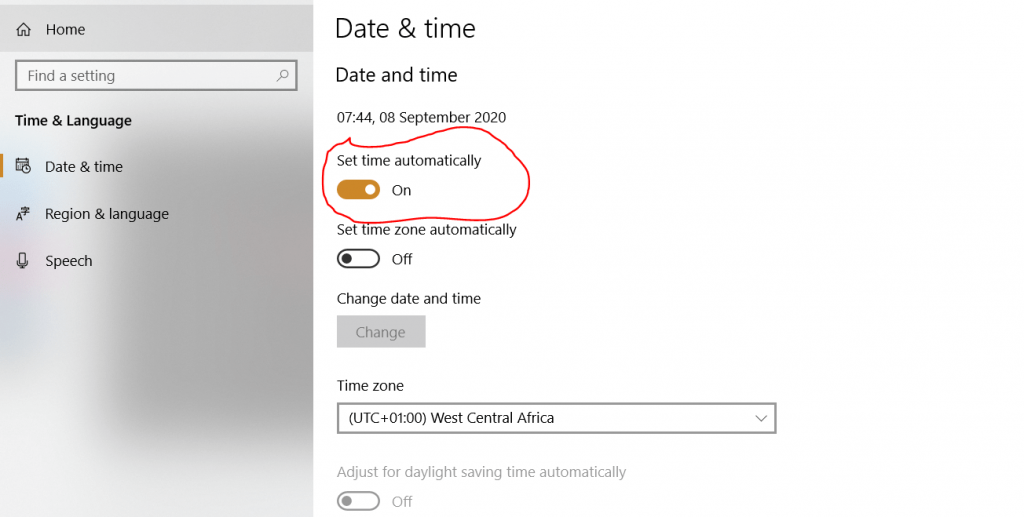 System Requirements to Install PUBG
Now that you have an active VPN connection and have updated your PC time, it is time to ensure your PC stands tall with PUBG Lite system requirements.
PUBG Lite requires a lower system requirement to run because the graphics quality is lower than the full version. Continue reading to know the basic and recommended system requirements:
The minimum system requirements needed to run PUBG Lite are:
Operating system: 64-bit Windows 10, Windows 8.1, and Windows 7
System processor: Intel Core i3 or its AMD equivalent
RAM (Random Access Memory): 4GB
Storage: 4GB free storage
Graphics Processing Unit (GPU): DirectX 11, HD Graphics 4000 (Intel)
Network speed: Broadband internet connection
Recommended system specification:
The players can still enjoy PUBG Lite with the minimum system specification, but an upgrade would give you a better experience.
Operating System: 64-bit Windows 10, Windows 7, or Windows 8.1
Processor: Intel® Core™ i5-4430 or its AMD equivalent.
RAM memory: 8 or 16 GB
Display Graphics: NVIDIA GeForce GTX 960 (2GB) / AMD Radeon R7 370 (2GB)
DirectX Version: Minimum 11
Internet speed: Broadband connection works here, too
Storage: At least 6 GB of free space
---
It is time to start your adventure with PUBG Lite on a PC
Okay, now we have reached the sweet spot of this detailed guide on how to play PUBG Lite on a PC from any country. Double-check the following three things, and then we could move towards the steps to get the PUBG Lite adventure up and running:
You have your VPN connected (ideally using Singapore, Malaysia, Hong Kong, Thailand, or Indonesia server)
You already changed your system time to a country where PUBG Lite is available (simply change your date/region to any of the countries mentioned above that we suggested for VPN connection)
Your computer meets the minimum system requirements of PUBG Lite
Note: You do not need your VPN connected to download PUBG Lite in any region, you can access the site fine anywhere. But you must connect to your VPN alongside updating your time and region to Singapore, Thailand, Malaysia (or any other country where PUBG Lite is available) immediately after PUBG installation gets done. As you have to do it as a must, either way, we suggest keeping a VPN connection on upfront. It is always good to be prepared in advance.
All good there? Cool. The slay time is about to begin. Follow the following ten easy steps now to start slaying your PUBG opponents:
Step 1. Create a PUGB account if you do not have one already. You would not be able to play the game without creating an account. To register your account, visit the PUBG global page. You will need to do basic stuff like filling in your email, password, username, and date of birth and confirm your password there.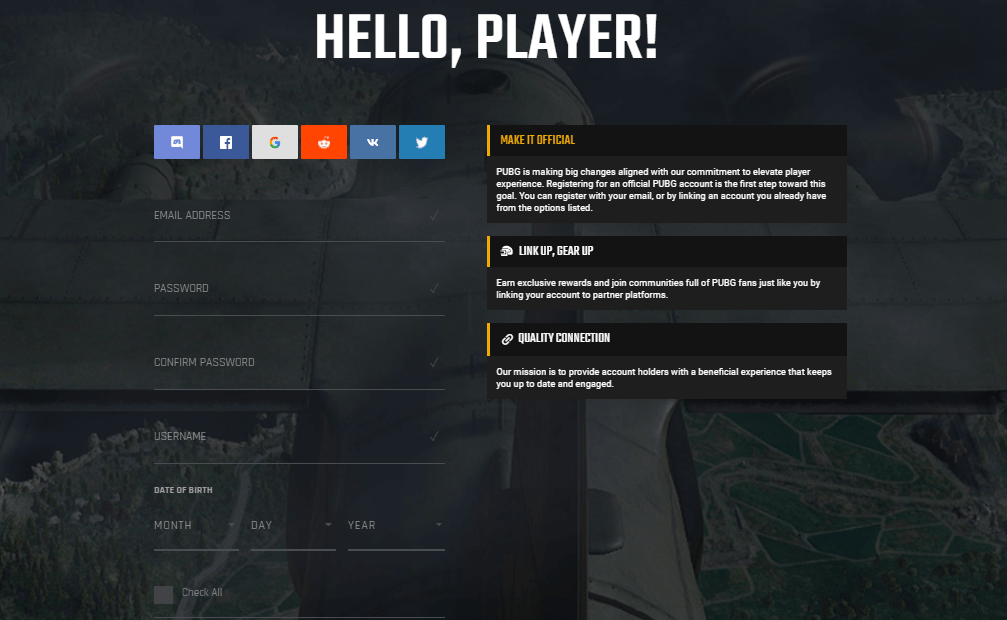 Step 2. Select the "Check All" box to agree to the terms of service and newsletter signup, and click on "Continue."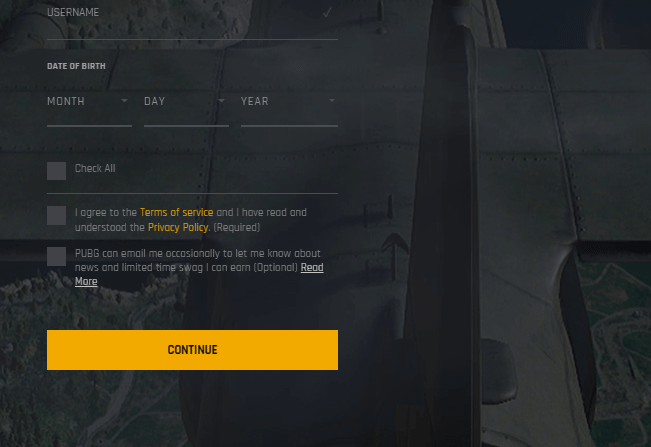 Step 3. You now would be required to verify your email.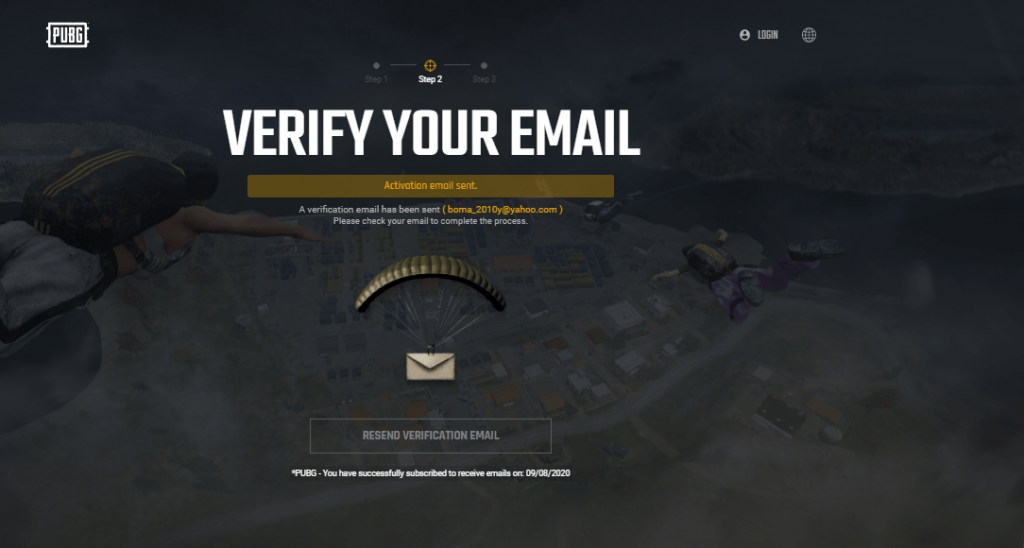 Step 4 . Go to your email and verify your account.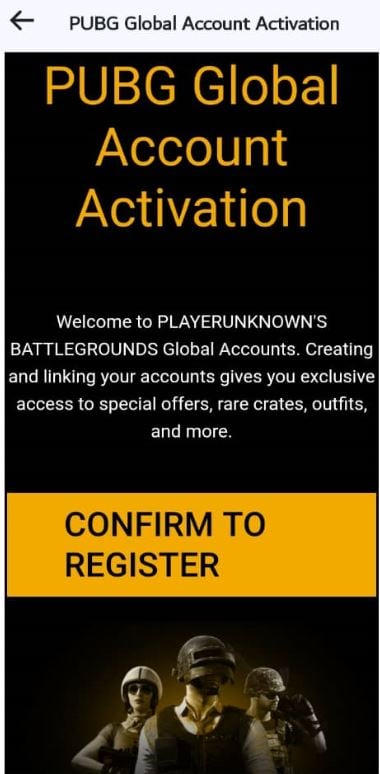 Step 5. Click "Confirm" to complete your registration.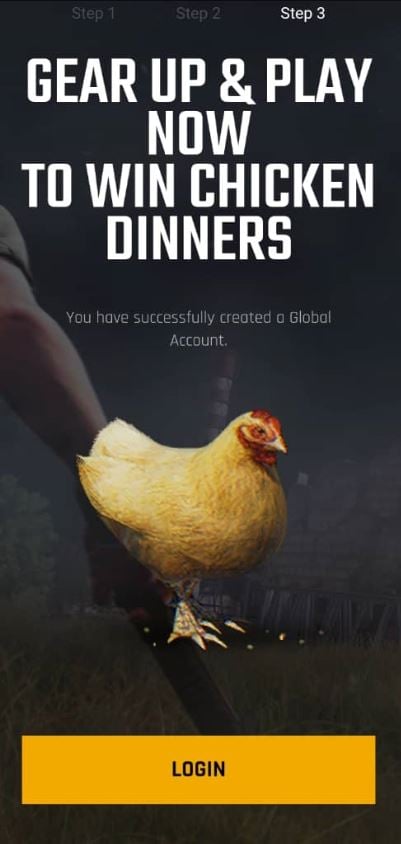 Step 6. Click on the "Login" button to get into your account, where you will find a link to download PUBG Lite.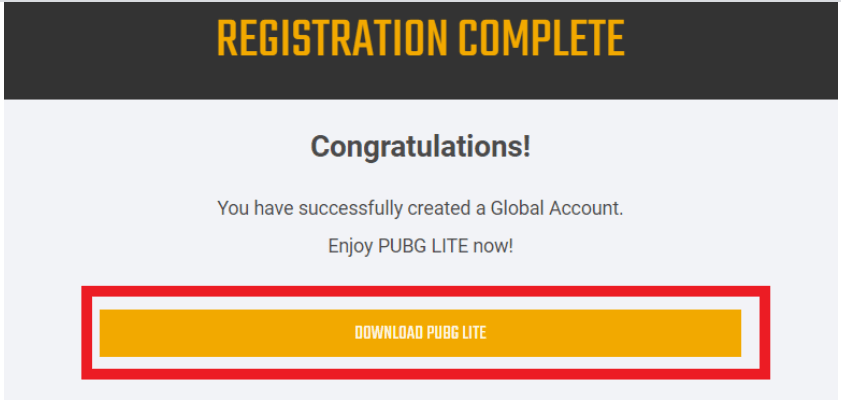 Step 7. You can also directly navigate to the PUBH Lite URL (terminated now) and download the file.

Here you will get some recommendations from the game. Those include installing the latest version of .Net Framework, Microsoft Visual C++ Exe, or Direct X 11 if you can't download the file. Fortunately, you can find all these programs on the PUBG dashboard.

You can also download drivers for your PC if you see any are missing, as it can prevent your game and applications from downloading or executing correctly. The drivers are below the PUBG dashboard.

Step 8. After you click Download in Step 8, the game setup will be downloaded to your system. Locate and double-click on it to begin the installation.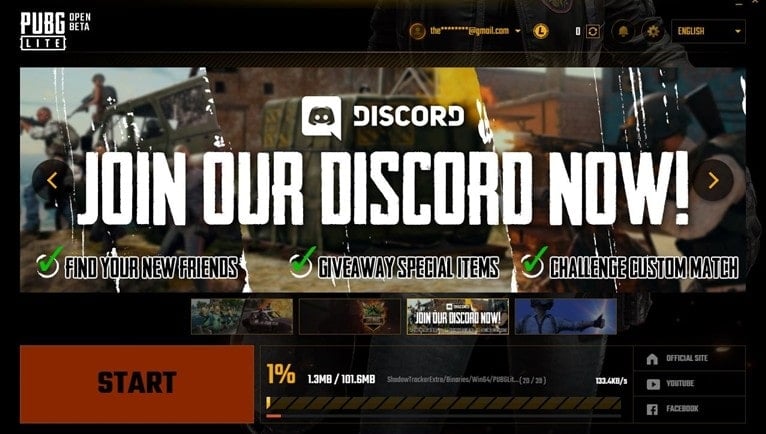 Step 9. Restart the Launcher after completing your installation and log into your account again.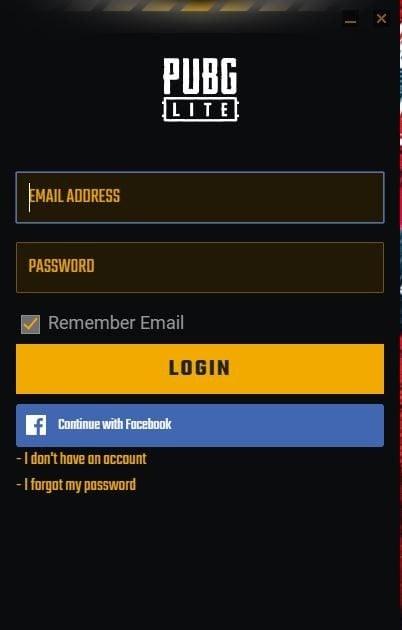 Step 10. Download additional Player Unknown Battle Ground Contents / Files.
When you sign in to the application, you will see another screen. Click on the "Start" button located at the bottom left corner of your PUBG Lite dashboard.
More files start downloading to your PC when you click on the start button. These additional files are going to be a little over 2.5GB. So ensure there is adequate storage space on your PC. Also, ensure you stay connected to the internet and your VPN is running before you start.
Please note that your PUBG windows will close if you get disconnected from the internet or your VPN is disconnected. Click on the start button after the launcher is done downloading the additional files. That's all, and you can now enjoy PUBG Lite on your PC.
Game interface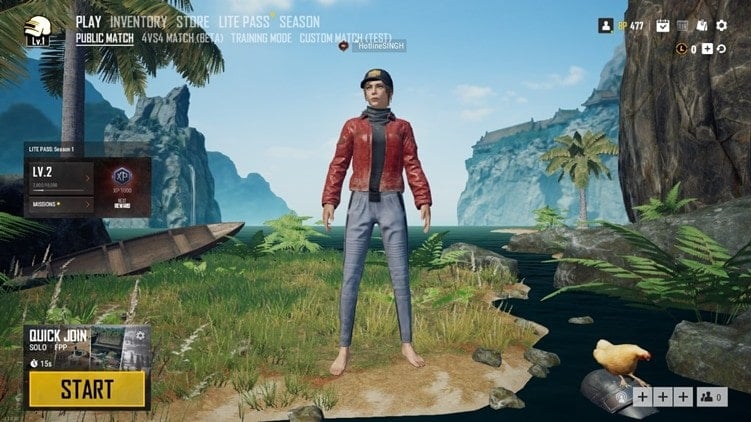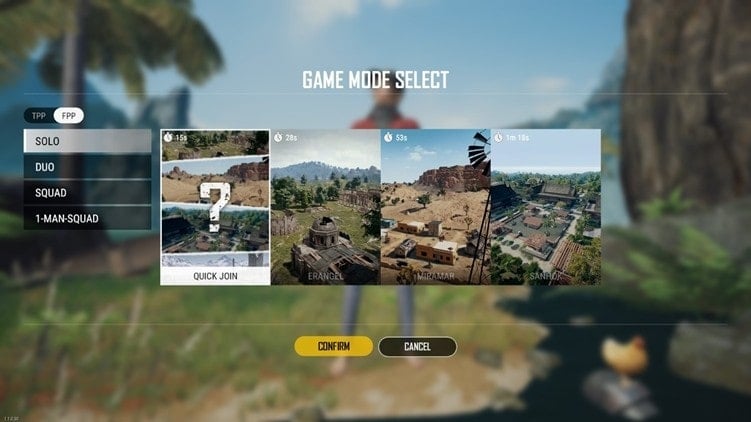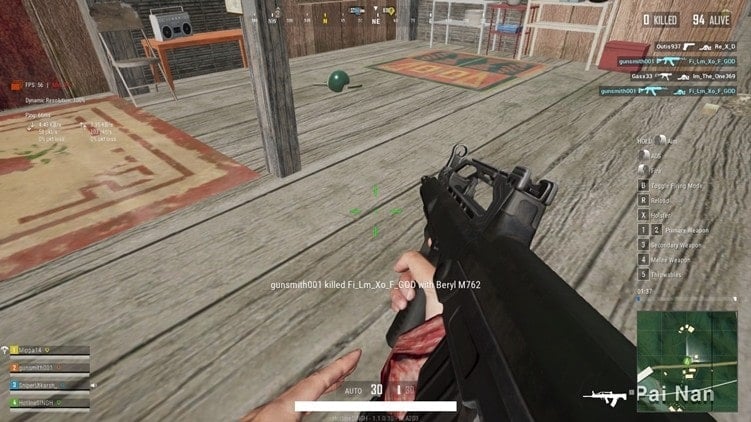 ---
How it begins
At the beginning of the game, everyone starts without a single fighting weapon. Each player must find weapons in buildings after skydiving from a plane into an island. You can find weapons such as ammo, guns, grenades, and even first aid kits. If you are lucky and experienced, you may find a handy weapon such as a long-range rifle, shotgun, and an excellent scope.
Your weapon type should determine the kind of attack you could carry out. Some weapons would allow you to hunt other players; some would let you lay ambush and wait for people. You take them out, unaware as they come closer. But you should know that going hunting exposes you to more danger. Generally, like in old-time wars, hiding and laying ambush is the best strategy.
Hunting other players require more precision, alertness, and accuracy. Hunting can also expose you to snipers' long-range shots, especially in an open field. That doesn't mean that you should hide until the last lap of the game. It is better to hide away, move when needed, and attack when needed.
Also, know exactly where you are heading, where other players may be coming from, and your most significant strengths. Use your weapons and everything around you to your advantage because it is the survival of the smartest.
Finally, it is essential to know that more players focus on regions with larger buildings. Also, you should be more careful in areas with a single road from a group of buildings. Avoid such roads or simply lay ambush there.
---
How to play PUBG Mobile Lite on PC
Looking for a solution for PUBG Mobile PC? No problem. Follow the process below to watch the light version of player unknown's Battlegrounds (PUBG) mobile on your computer:
Install BlueStacks software on your PC
Sign in to your Google account to access the Play Store
Search for "PUBG Mobile Lite" there in the search bar located at the top right corner
Install the original game from the search results, the one you see being offered by "Tencent Games"
Locate the PUBG MOBILE LITE icon on your mobile home screen, click on it, and it should open. That's it. You are all set to start playing.
Good luck with setting new solo and squad kills records!
The best strategy to win in PUGB Lite PC
There are two significant ways you can win in PUGB. Number one is to hide until some of the players have eliminated themselves, and you come out when it's the best time to strike. The second method is to go toe to toe on a rampaging killing spree.
A rampaging spree can win you more rewards when the game ends. But it would help if you opted for the tactics that best suit your style of play. This is because the additional reward you get when you go on a rampaging killing spree is negligible. The ultimate goal is to win the game, no matter in whichever way.
Would a free VPN for PUBG work?
There are many free VPNs on the Internet, but most are unreliable. They cannot bypass advanced geo-blocking; most free VPNs have hidden dangers.
They promise to offer protection and bypass geo-blocks like the premium VPNs, but do they do that? No, they don't, and here are some of the disadvantages of Free VPNs you would love to learn about.
Free VPN Log and sell users' data
Anything you get free, you pay for it in another way. Most of the free VPNs out there on the internet would log and sell your data. Since they do not receive money from the users, they find other ways of making money.
They are meant to protect your privacy, but they end up intruding into it and selling your personal information, which can be devastating. Information such as browsing history, search preferences, location, etc., are logged and sold to advertisement companies. They don't openly tell users of this act because it violates their privacy policy, but this is what happens behind the scene.
---
Fail to bypass aggressive geo-blocking
Most free VPNs cannot bypass geo-blocks, implying that you cannot access your favorite content. Note that geo-Blocking technologies come with anti-VPN systems, and IPs that are connected to free VPNs can be easily tracked down and blocked.
---
Bad user experience
They don't collect money from you, so they find multiple ways to make money. Free VPNs would bombard your browser with ads and ruin your experience while playing PUBG or browsing the internet.
Advertisement has become a massive activity on the Internet, and most of the free VPN services make money through boring and intrusive ads. Furthermore, you should also know that ads come with thousands of invasive and dangerous cookie tracking. Cookies can compromise your privacy and expose your data to the outside world.
---
Free VPNs don't have native servers
Most free VPNs use third-party servers; still, they don't even have servers in multiple locations. This means you would have limited server locations to connect to.
Other companies own the servers they use as free VPN providers rent them. Your data can be collected by third-party companies and handed over to the Government or agencies such as the infamous joint-surveillance PRISM program.
They do not also respect your privacy, and you can never tell who is spying on you. You do not need to risk your information with a free VPN service. The cons of free VPNs far outweigh the pros.
---
Speed
Speed is one of the most critical factors to consider while deploying a VPN. Most of the free VPN services would drastically reduce your speed and negatively impact your PUBG playing and browsing experience.
Streaming and downloading sessions would be time-wasting and frustrating when using a free VPN. Let alone for a game like PUBG, free VPNs are a big no, even if you wish to have an enjoyable internet surfing session.
---
player unknown's Battleground title and reward
The game pits as many as a hundred (100) people against each other. Some are alone, while others fight in teams. The epic game ends when there's a "last man" standing who would proceed to win the covetous prize of a chicken meal.
The eventual winner in PUBG gets the "Winner Winner chicken title." Aside from the title and the chicken meal, the winner would also receive currency which he/she can use to purchase items such as cosmetics in the game.
The design, simplicity, and sophistication of the game are outstanding. Also, there's a thrilling zombie-focused mode in PUBG. The game is an absolute success, but unfortunately, it isn't available in every part of the world. Have you been worried about the restriction in your country? Have you been seeking ways of playing PUBG in a restricted territory?
Of course, from today onward, you should need not look further because you already learned how to play PUBG Light from any part of the world and become a champion.
PlayerUnknown's Battlegrounds weapon guides
This section will give you a detailed guide if you seek help with PUBG weapons. These pointers would give you a tip on how to survive better the onslaught of 99 others struggling to survive.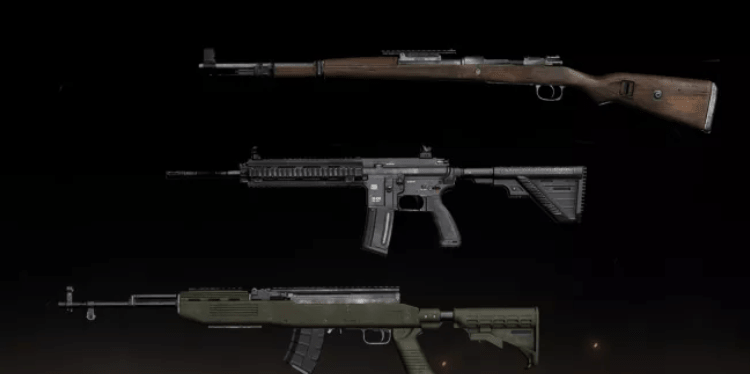 The best guns that can help you survive in PUBG
While scavenging for weapons, you should search for proven weapons. There are many weapons you can lay your hands on; however, the best guns to pick out are the ones that can help you shoot from a range.
There are shotguns and sniper rifles that can shoot from a far distance. Here are the top guns to opt for in Playerunknown's Battleground.
MG3 LMG

: This Gun is an absolute powerhouse and can target even an enemy's vehicle. You can use it to assault troops as it can be 990 / 660 RPM. It has about 75 round magazines, which give you plenty of opportunities to take out a large army.

AKM

: The AKM is your best option if you are a master in single shots. Among all the weapons, the AKM does tremendous single-shot damage, and it is outstanding for any player that is a specialist in headshots.

Decoy Grenade

: The decoy grenade is a relatively new addition to PUBG Lite weapons. It is throwable and imitates gunfire sound, which would cause your opponents to hide or take cover while you find your way. It lasts for a few seconds, but the idea behind this weapon is to make your enemies hide while you break away or take cover. A nice trick, isn't it?

SCAR-L

: This gun is extremely diverse and can serve various purposes. It is most effective in close to medium coverage and extremely lethal in killing groups of enemies. It can carry out both single and auto fire, making it one of the deadliest and most fun weapons to use.

S686

: This double-barreled S686 is the ultimate weapon for hitting enemies at close range. But it is not good at taking out a group of people. This weapon can be a real asset for your survival if you are confident and skilled.

S12K

: This gun is the best weapon you can use if you are in an urban area. It's a shotgun with a rapid-fire rate and is extremely good at causing significant damage.

M416 Assault Rifles

: Not many rifles can beat the M416 regarding efficiency and potency. It can cause a lot of damage. Also, it is easy to control, which is fantastic for those who like to spray. Moreover, the M416 assault rifle is impressive at the range. If you plan to lay an ambush, then the M16A4 is your best bet. It is one of the best sniper guns with a scope range of 8X.
---
Other good Guns to opt for
AWM
SKS
Mini 14
Kar98K
P18C
---
Conclusion
PUBG, a game that was created with inspiration from the 2000 Japanese film Battle Royalle, has become creative artistry in the gaming world. It has become so popular worldwide, but unfortunately, some countries have deployed geo-blocking technology to restrict access to it.
Therefore you would need a VPN to help you bypass geo-blocking and play the game from anywhere worldwide. A good VPN service would provide you with all you need concerning speed and security alongside PUBG Lite unblocked.
Furthermore, a reputable VPN service like ExpressVPN would significantly reduce your lag and enhance your chances of survival.
Remember to alter your time zone to the country where PUBG is not restricted. But some premium VPNs, such as ExpressVPN, would automatically adjust your time zone. Go ahead and Play PUBG Lite on PC anywhere worldwide. Have a heavy blast with PUBG lite. It slays time.
FAQs
PlayerUnknown's Battlegrounds was first released in Thailand and made available to countries worldwide. However, some countries and territories have used Geo-Blocking technology to restrict users from accessing it. If you receive this error message, then it means PUBG Lite is not accessible in your region, and you would have to install a VPN to bypass the restriction.
The game is blocked in the regions mentioned above, and the only way to access it is through the use of a reputable VPN.
The game producer Bluehole wanted a unique name for it. The first name they called it was PlayerUnknown Battle Royalle. But later, they changed it to Player Unknown Battle Ground. The name makes good sense as players battle against other unknown players in a standalone pattern.
The game runs on Unreal Engine 4.
The characters are designed and modeled to look like battle-hardened assassins/mercenaries. The female character is modeled after Sarah Connor in Terminator, while the male actors are modeled after gritty action movies.
All sounds, and vehicles are recorded in a studio booth. The honks, acceleration, revs, and lots more are all recorded in a fully-equipped studio.
Jacob Boghosian designed the logo. He is also the same person who created the "stranger things" logo.
PUBG Corporation has studios in Korea and Seattle, WA, US.
Your ID would be banned when the game detects you used a cheat method to play the game. It takes note of your ID and prohibits it. But there are some tricks to resolve this error. Sometimes clicking OK may automatically resolve the error. But you must fix it manually if the error is not automatically restored.
Sometimes removing the Joypad, keyboard, or gaming mouse can resolve it. However, you may need another device to access the game if your ID is permanently banned from accessing the game.
Click on OK to see if the error fixes itself. Else you should fix it manually in your control panel. This error may occur because your graphics card and an onboard graphics chip are standalone. When this error occurs, you should turn on the option to use a single graphics card in the control panel.
You cannot access PUGB Lite from the USA, but you can use a VPN to bypass the geo-blocking system and play it.
If you see this error, simply download the latest version of the dot net framework. Please navigate to the Microsoft.Net website, and install the newest version or install it from your PUBG dashboard.
Improper updates can cause issues in the PUBG application. Ensure your device is connected to the internet and try reinstalling it.
There is no way to change your PUBG server directly from the game. The only way around it is to switch your VPN server (connect to a different one).
Players change servers in PUBG for several reasons. Server switching can boost your ranking and also helps you to open crates. Sometimes your regional geo-Blocking technology may also detect your VPN and restrict your IP. When it does, you may need to change your server to an unblocked location to continue accessing the game. Finally, you may need to change your server location to improve your connection speed. The server in Location A may be faster than in Location B. However, you would need to find a location that gives you the best speed. Carry out a speed test on a site like speedtest.net to see which VPN server gives you the best. Mostly, the closer a server you are connecting to is to your real location, the better speed you will have.
The craze for Player Unknown Battle Ground Skyrocketed in the last two years. There are many popular online games, but PUBG came on board and took over the shine. It has taken the gaming world by storm.