Update: The gaming firm terminated the PUBG Lite service on Marth 30, 2021, meaning new downloads are no longer available. New users who never downloaded it before won't be able to play the game on PC now. Since the service itself has been terminated, for such readers, our this guide now only serves to provide information about PUBG Lite that users loved. We'll update you here if the situation changes for this.
PlayerUnknown's Battlegrounds (PUBG) is an engaging, creative, and top-rated game that has exploded worldwide. The game is available both on mobile, consoles, PC, and in fact, it is platform-independent. Its dramatic rise to fame was epic, and everything happened very suddenly.
Fanatics of the game call it several names such as Battlegrounds, PUGB, Chicken Soup, Plunkbat, Player Unknown, etc. The owner created it with the Battle Royalle concept, and similar games include the Hunger games alongside King of the Kill.
At the beginning of the game (PlayerUnknown's Battlegrounds), the players would be released from a flight into an Island to fight for survival. They would scramble for weapons, covers, and the last man standing becomes the winner.
You would need to use weapons of various types to kill your opponent, who may come in solo or in groups. You must avoid danger and employ any means of survival else others will kill you.
What is the Lite version about?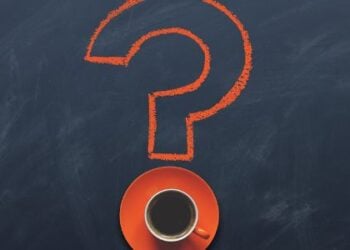 PlayerUnknown's Battleground Lite (PUBG Lite) is different from the full version of PUGB. The Lite version is almost as famous and attractive as the Full version. The significant difference between both is the graphics quality and maps.
As its name suggests, the Lite version is designed for PCs with lower specifications as it has lower graphics and memory requirements. Player Unknown Battle Ground Lite, just like the full version, is a multi-shooter video game that has the same attributes as the PUGB original.
Unfortunately, the battle royale video game PlayerUnknown's Battlegrounds (PUBG) Lite is not available in every region. That is because of two reasons:
Because developers have put some countries under the beta testing program for now.
And secondly, the rest use geo-blocking technology to restrict access to PUBG from their territories.
Here is a list of countries where PUBG Lite is either not available officially or banned:
South Africa
United Kingdom
Canada
The United States of America
Japan
France
Iran
Australia
Germany
France
And the rest of Europe
The ban on battle royale video game PlayerUnknown's Battlegrounds (PUBG) Lite interferes with personal freedoms. There seems to be no adequate justification for why many nations implemented a ban. While the makers might release the game in banned countries at some point in the future, no date is confirmed for now.
Let alone the expansion, after its July 2019 expansion announcement, where it expanded the beta launch of PUBG Lite in India, Pakistan, Nepal, Maldives, Bhutan, Afghanistan, and Sri Lanka, PUBG corporation has not even shown any intent to release PUBG Lite in more countries.
And as noted a bit earlier, the problem is not only PUBG not making the Lite version available to all the countries. Authorities tend to keep blocking it now and then (the geo-blocking), too. For example, however, PUBG Lite is officially available in India, but the government banned it on September 2, 2020.
In which countries is PUBG PC Lite available?
PUBG is banned in some countries, whereas it has unrestricted access to other countries. PUBG Lite is a free version and is currently available in over 50 countries across the world. Here is a list of some:
| | | |
| --- | --- | --- |
| South Asia | The Middle East and North Africa | North / Latin America |
| Bhutan | The Syrian Arab Republic | Saint Lucia |
| Bangladesh | Saudi Arabia | Grenada |
| Sri Lanka | Yemen | Peru |
| Maldives | Egypt | Puerto Rico |
| | United Arab Emirates | Nicaragua |
| | Israel | Martinique |
| | Tunisia | Dominican Republic |
| | Morocco | Suriname |
| | Qatar | Paraguay |
| | Jordan | Uruguay |
| | Lebanon | Trinidad and Tobago |
| | Iraq | Virgin Islands |
| | Oman | Venezuela |
| | Kuwait | Cayman Islands |
| | Algeria | Bolivia |
| | Azerbaijan | Argentina |
| | Afghanistan | Saint Kitts and Nevis |
| | | Guyana |
| | | Ecuador |
| | | Mexico |
| | | Panama |
| | | French Guiana |
| | | Guatemala |
| | | Aruba |
| | | Bahamas |
| | | Belize |
| | | Colombia |
| | | Ecuador |
| | | Chile |
| | | Honduras |
| | | Haiti |
| | | Anguilla |
| | | Antigua and Barbuda |
| | | Jamaica |
| | | Costa Rica |
| | | El Salvador |
| | | French Guinea |
Getting PUBG Lite on PC from any country