30 best free proxy sites to surf anonymously online in 2021
Claim your online freedom. Unblock all the geo-blocked sites you want to visit with these free proxy servers safely and anonymously.
Want to protect your online privacy for free? Top free proxy sites have got your back; in this article, we'll provide you with 30 quality (and tested) ones.
But, let's cover some basics first.
Today, internet users are always under attack from botnets and ransomware. The most targeted devices include baby monitors, phones, and PCs.
Online privacy keeps emerging as an area of great concern. As a result, many people continually look for ways to make their online activities anonymous. At present, many factors are forcing web users to consider surfing the internet in incognito mode.
Some of the many reasons include being geo-blocked by an organization, school, or the government. That restricts you from accessing certain websites and information that are of interest.
Censorship by your university, government, or any other institution may stop you from surfing the world wide as you want. Which inhibits your access to information.
Another major reason why more people are turning to free proxy servers is privacy. That is a good thing. You should keep your privacy intact, always.
Folks keep getting attracted to privacy tools as they do not want anyone to monitor or track them. Including internet service providers (aka ISPs).
Many people get confused about web proxies and VPNs; but, both are two different tools. First, let's understand the differences in functionalities when it comes to VPN vs. proxy, in brief. And then, we will look at the top proxy sites available today.
Best proxy sites 2021 – Quick list
Are you in a rush to get straight to the top proxy websites that work in 2021? Check out this list of the top 10 free web-based proxies.
Want to discover some more? Read along to get your hands on the complete list of 30 top proxy sites.
Heads-up: If you need to access some sensitive information, perform an online transaction, or become completely anonymous online for any reason, you should only go with a premium VPN like ExpressVPN. However, if you have an insignificant task such as accessing information blocked in your region, a free proxy will do the job.
Online web proxy
So, online web proxy and Virtual Private Network are two primary tools to remain safe and secure online.
In essence, a web proxy is a secure mediator between you and the websites you visit. You often do not need to sign up and log into a web proxy server before accessing any site.
A proxy server acts as a 'go-between.' It facilitates your internet traffic to flow through it before traveling to the desired website.
The web proxy server communicates your request to the website, using a unique IP address that is different from your public IP address. On execution, the proxy server procedure hides your identity from the websites you visit.
Virtual Private Network (VPN)
The most popular, reliable, and safest way to protect your online activities' privacy is through the use of a Virtual Private Network.
By using a virtual private network, you will be able to hide your IP address like in the case of a web proxy.
But in a better way.
When you connect to your preferred VPN service provider before going online, it hides your real identity using a fake IP address.
Virtual Private Networks also encrypt your personal information. That renders your data uncompromisable as you surf the internet.
You can say robust encryption is what makes VPNs superior to web proxies.
Difference between web proxy and Virtual Private Network (VPN)
Both VPNs and web proxies assist you to surf the internet anonymously.
So, the question arises which option among two is better than the other? They both bypass geolocation restrictions and provide users with internet confidentiality.
But, the two internet security tools in question have some differences. These distinctions can be broken down into the following categories:
Speed
Virtual Private Networks, if you go with free ones, tend to be slower than free proxy servers. That is because web proxies do not encrypt user information.
However, purchasing a premium VPN service ensures you enjoy a faster-online experience that is safe and secure.
Technology
Both a VPN service and free online proxy serve a similar purpose as they both act as an intermediary. Both service providers mask your IP address and respond to your requests.
Yet, Virtual Private Networks require a channeling process. It facilitates a direct and secure connection between a user and the VPN server.
At the same time, a web proxy is an open port that is available for internet users.
Web proxy users share a single IP address while VPN users are assigned different IP addresses every time they connect to a server.
Most of the VPN servers also have shared IPs and not dedicated ones. But compared to free proxy servers, VPNs have a huge pool of IPs.
Cost
Thanks to the fewer technology-costs involved for the provider as compared to VPNs. Web proxies usually are cheaper and even free.
Yes, VPNs are affordable nowadays (costing as little as 3.5 US dollars per month). Yet, the market is flooded by good free web proxies that promise stealthy security and privacy.
Both services get the job done if you wish to access a restricted site. But we would recommend using a VPN service if one can afford to pay a few bucks a month.
Why? We hear you ask. VPNs provide the highest possible level of security. If you are looking for a service provider that will take care of your digital safety and privacy.
There are a few reliable free VPN services in the market, but users should approach them with a lot of caution. Anything free today boasts a hidden cost.
Security
As mentioned above, even the best online web proxy is usually less secure as compared to VPNs.
A web proxy will only grant you access to a geo-blocked site by replacing your IP address without encrypting your data. While a quality VPN like ExpressVPN will do both.
Please note a VPN or any security tool alone cannot cover all your digital tracks. Some advanced methods can allow third-parties to uncover your online identity.
Two such techniques include browser fingerprinting and WebRTC leak vulnerability. But yes, a VPN shields your privacy online in most cases. In a lot better way than free proxies, at least.
Things to consider before picking a free proxy
Like anything free online, free web proxies boast some constraint.
But if one needs to access the blocked content for a quick session or short-term anonymity online, there are some good options out there.
Of course, every single proxy service claims itself to be the best one. You, on the other side, should conduct your research before picking one to use.
Reputation is everything. The first thing you should look at in a free web proxy service is that it has a solid reputation.
On top of carrying a risk of adware and other malware, untested or unknown proxies might not perform as advertised.
On the features side, the first thing you need to check in a proxy provider is the servers. Take a close look at its variety and number of servers.
Why that's important? Good question.
Because if there is a server available near you, you will more likely get faster internet speeds. But that is not going to be the case when you're connected to a proxy server that's not close to you.
You should be skeptical if a proxy service doesn't provide servers detail or allow you to pick them by yourself.
Still, that doesn't mean you should dismiss the proxy as a whole. That's because even some of the best free proxies do not offer server selection.
Here again, the reputation comes in. If other people have had a fine experience with the service, then you might be okay with letting the proxy service choose a server for you automatically.
All the good free proxies will serve the same purpose, that's functioning as an intermediary tool in your browser. But alongside hiding your IP address, a top free web proxy will offer some additional customizability, too.
So in a web proxy service, you should look for additional customizability such as the option to disable cookies.
Many web proxies also allow you to secure your sessions by encrypting page content and URLs.
You can also block objects and scripts in many of them.
The good news for you is, the majority of the web proxies listed in this post boast these additional security features and customizability.
With the tools of such caliber, you get decent protection online without paying anything as users get the most out of a proxy in such services.
But keep in mind, if you fancy an absolute best protection tool, nothing beats a top quality VPN.
One of the many fun facts that I can tell you right now is, you might even need a premium VPN to unblock proxy sites sometimes. That's mostly at places like school and office as such places often succeed in blocking proxy servers.
Note: Since proxies merely unblock sites and hide one's IP address, they are not an alternative to VPNs. In cases where you need absolute protection online, or a proxy asks you to upgrade, you should better use a tested-VPN like ExpressVPN.
Now that we've got all the basics covered, it is time to jump onto the list of top proxy sites that you can use. We start providing you with the necessary details you need to know about each of our handpicked (and tested) free proxy right below. Let's dive in.
Top 30 free web proxies in the market today (all working)
1. Whoer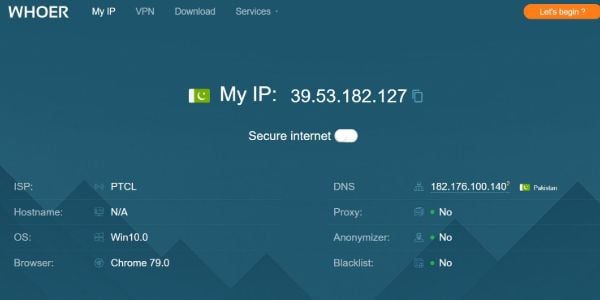 Voted as one of the best web proxy servers in the world today by users, Whoer is more than your typical free web proxy.
Apart from the usual web proxy security functions, Whoer allows users to change their IP addresses fast. At least in comparison to other free proxy services.
Aside from providing fast proxy speed, the Whoer proxy network allows users to test their internet speeds. It also allows you to track information on specific websites, and run ping tests to determine server response times.
Users are allowed to choose between nine proxy servers that are scattered in European countries as well as the United States.
Whoer is not a web-based free proxy online but instead available as a browser extension; you need to add it to your respective browser. It is available on Opera, Google Chrome, Mozilla, and Yandex browsers.
2. CroxyProxy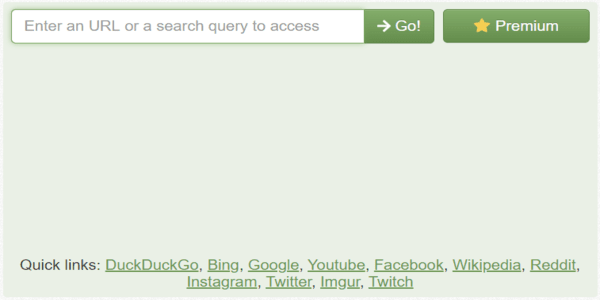 This web-based proxy service allows users to conduct their online activities in incognito mode. CroxyProxy ensures your security and privacy are unbreakable by hackers and spies. The proxy does that all using its advanced IP hiding technology.
The site is user-friendly. While using CroxyProxy, what users are required to do is paste the URL and get ready to access the blocked website. The service also offers premium proxy.
3. Tor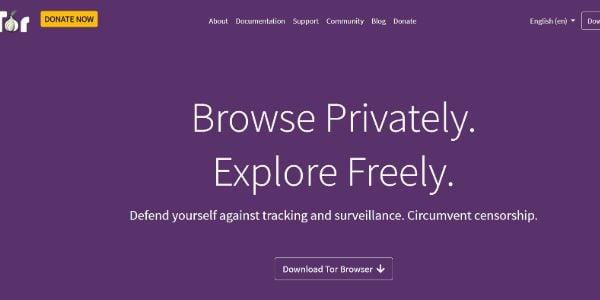 As one of the most trusted web proxy services, the Tor browser is popular among users who want to hide their identity online. Especially while accessing blocked websites.
Technically speaking, Tor is not a free web proxy site. It rather is a free project that offers uncensored and unrestricted access to websites. The vision of this free project is to protect general users' privacy and security.
With it, users can easily mask their IP addresses and original location online.
4. Proxify.com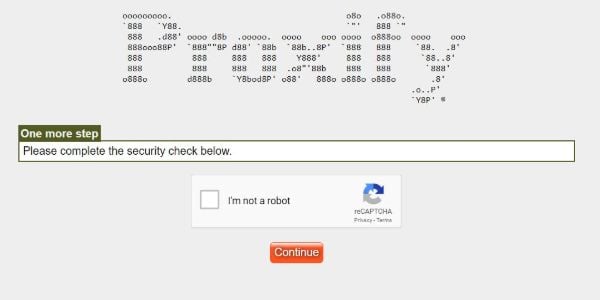 Proxify ensures user anonymity by directing internet traffic through encrypted connections. It works on all major web browsers and operating systems including Windows, Mac, and Linux.
It is not a completely free proxy service but a pro proxy with a free 3-day trial. With this proxy, you can choose from over 1000 different servers around the world. Agreeably, that much huge pool of proxy servers can help access blocked websites easily.
5. Ninja Cloak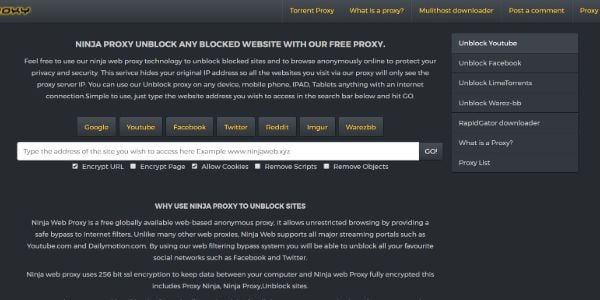 Next on our free proxy list is Ninja Cloak, which has now been moved to proxysite.cloud. It is a free website that allows you to surf the internet incognito by masking your IP address.
Ninja Proxy also creates a barrier between you and the visited website. That protects you from hackers, Trojans, Worms, and other malicious stuff online.
6. Privoxy.org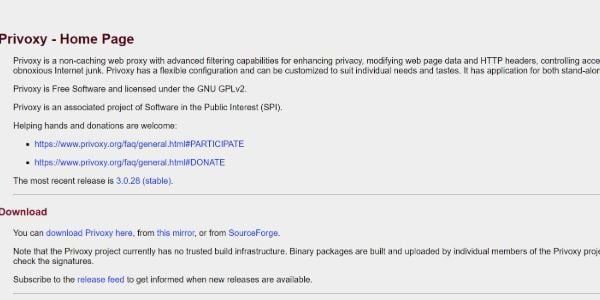 Privoxy is another customizable free proxy that boasts advanced filtering facilities. Privoxy allows users to enhance privacy by modifying HTTP headers, web page data, and controlling access.
This free program also helps remove obnoxious internet junk such as ads. Being licensed under the GNU GPLv2, this proxy is actually free software. It has apps for both multi-user networks and stand-alone systems.
7. UnblockProxy.me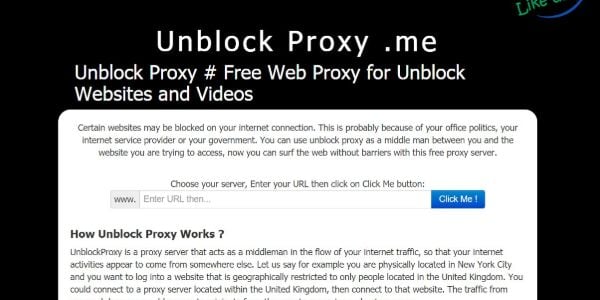 Being a simple web proxy, UnblockProxy.me acts as an intermediary server between user internet traffic by changing its original geographical location. That allows users to access blocked websites in a particular jurisdiction.
The proxy works on smartphones, PCs, and all the devices equally well.
8. TurboHide.org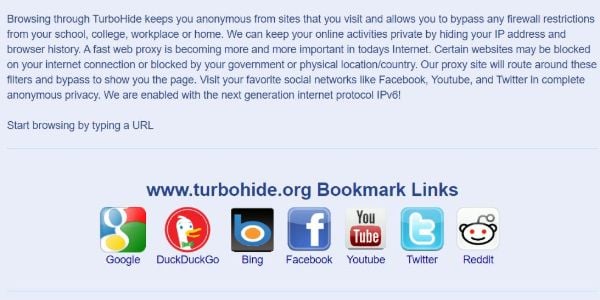 TurboHide is another free web proxy service that not only hides your IP address but also offers SSL encryption feature for better privacy.
9. Zend2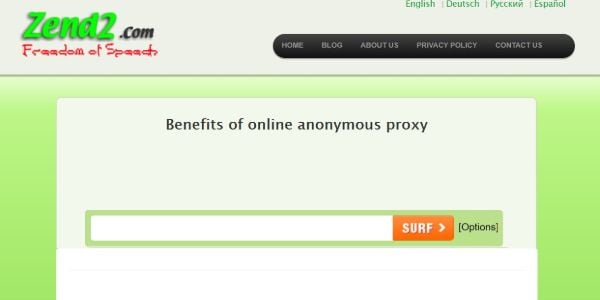 Zend2 is among the best free proxy websites for social media platforms, including YouTube and Facebook.
While not all web proxies available today support social platforms, Zend2 does. That is because it runs on the online anonymous online casino server.
If you are up to watching videos on Google-owned video-sharing platform, this is probably the best (and straightforward to use) unblock YouTube proxy you can have.
10. ProXurf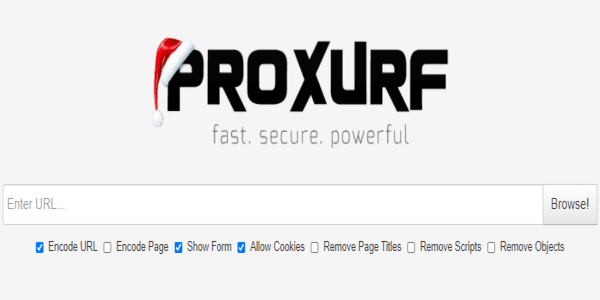 ProXurf offers users some encryption and script removal capabilities on top of enabling them to unblock all blocked websites free of charge.
11. Megaproxy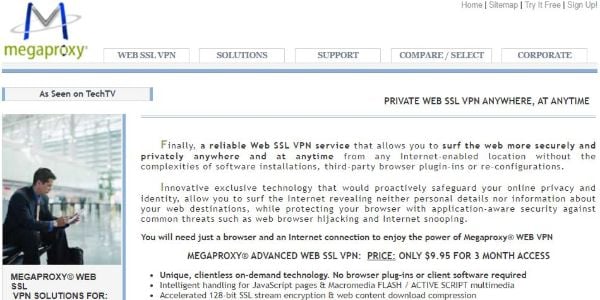 Megaproxy is a unique free proxy service as it not only masks a user's IP address but also hides the browser and the operating system from prying eyes online (at least as it claims).
12. VPNBook Proxy (vpnbook.com/webproxy)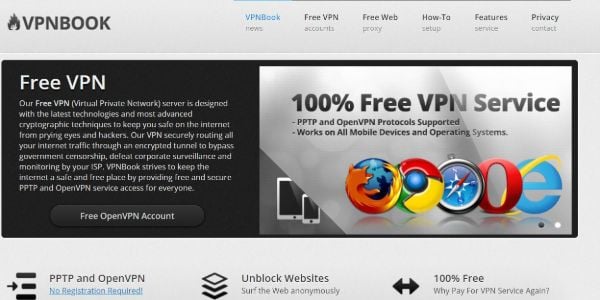 VPNBook is a robust proxy service offered by a fine VPN service provider.
It provides its users with encrypted connections with different IP addresses that support HTTPS.
13. Hidester Proxy (hidester.com/proxy)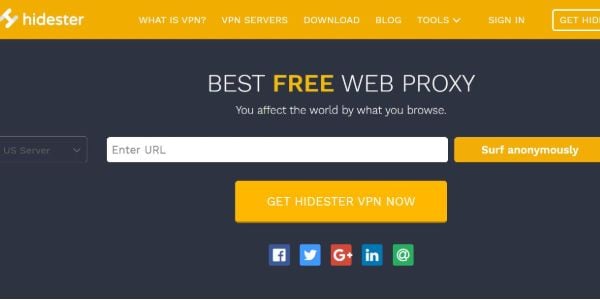 Hidester is a free web proxy that also has a Chrome extension allowing limited proxy locations similar to Hide.me.
As like other free proxies, Hidester allows you to bypass geo-restrictions. It also supports SSL encryption and ensures user protection from malicious programs and scripts.
14. XRoxy.com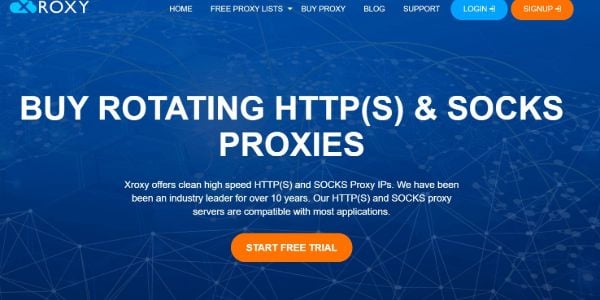 The XRoxy website allows users to easily hide their IP address, allowing them access to blocked sites.
It offers a wide range of unique IP addresses and locations that allow users the freedom to access any blocked website.
15. NewIPNow.com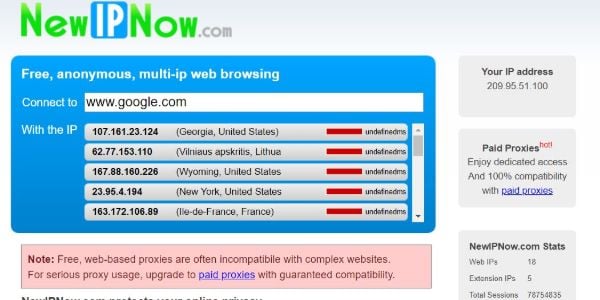 As the name suggests, NewIPNow allows users to select a new IP address that fits their preferences.
It does not choose an IP address automatically but offers its users the liberty to select a foreign IP address that best suits them.
16. FilterByPass (filterbypass.me)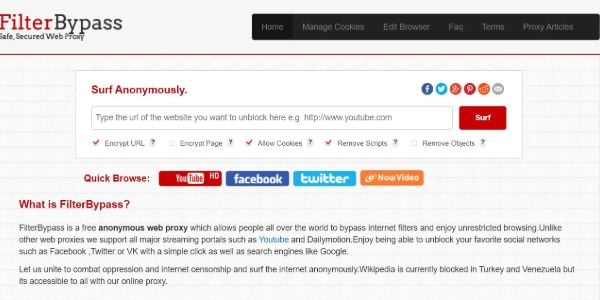 FilterByPass.me is a web proxy that is suitable for video sites, providing quick incognito access to several popular platforms.
Being among the top proxy sites for Youtube and other video portals, it supports the leading streaming websites. The sites include Facebook, YouTube, NowVideo, and DailyMotion to name a few.
The best thing about this fast and free proxy is it offers a free Chrome extension.
17. Dontfilter.us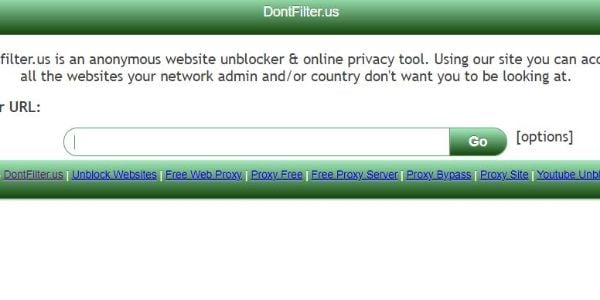 Dontfilter.us offers its users five outstanding online privacy enhancement options.
Its features include page encryption, URL encryption, and object removal. You can also enable or disable cookies alongside eliminating scripts on a page.
It is straightforward to use free proxy service but I noticed one flaw. The site doesn't have an SSL certificate installed (meaning your traffic might not be fully protected when you use it).
You should opt for using it only for accessing non-sensitive information online.
18. Proxy.org/Securefor.org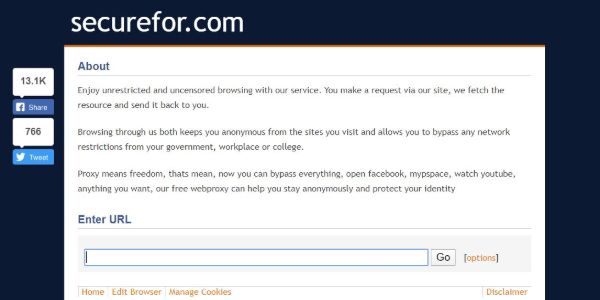 Proxy.org/Securefor.org is an incredible collection of web proxies. It allows users to shift to the best anonymous browsing experience available out there.
On top of enabling users to access the blocked sites, Proxy.org/Securefor.org offers advanced security options.
The features include URL encryption, page encryption, scripts, and object removal. It also allows you to enable/disable cookies.
But as like the above one, this proxy site doesn't boast an SSL certificate, too.
19. BlewPass.com

BlewPass is a fast proxy site that has no constraint to bandwidth. As like other best proxies listed in this article, BlewPass helps bypass firewalls and Internet filters. That means you get to avoid blocks imposed by offices, schools, or countries.
In essence, the service ensures you stay anonymous and secure while surfing through their servers.
20. 4everproxy.com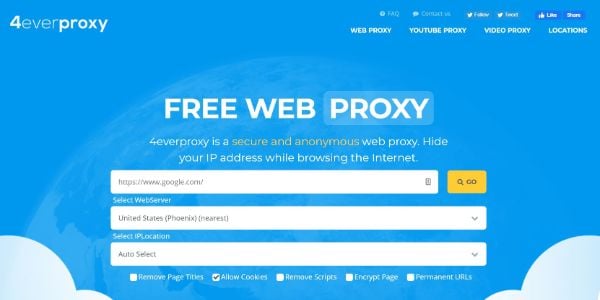 4everproxy is one of the best free proxy sites for videos. It helps you unblock YouTube and other videos.
The service changes your geographical location without compromising speeds that much.
21. KProxy.com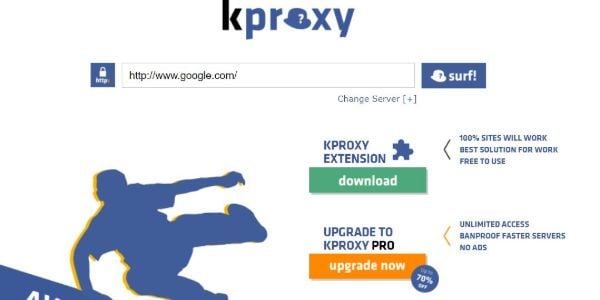 KProxy is an ad-free web proxy that is portable and free. The proxy is available as an extension on both leading Internet browsers, namely Firefox and Google Chrome.
KProxy also offers KProxy Browser for users that do not have either Firefox or Chrome. KProxy Browser is a downloadable portable Firefox browser that's configured with the KProxy Extension.
22. AnonyMouse.org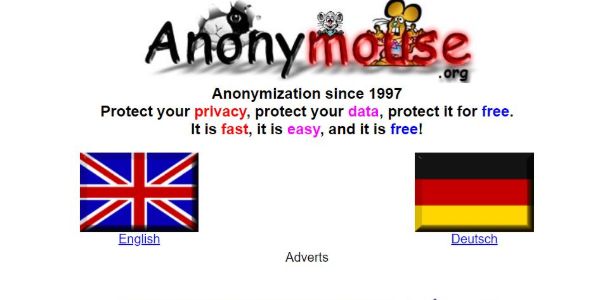 AnonyMouse is yet another good quality free web proxy. It is a multilingual proxy and also has a premium version. As one can understand, the paid version offers enhanced privacy and security options to the users.
23. Hide.me Proxy (hide.me/en/proxy)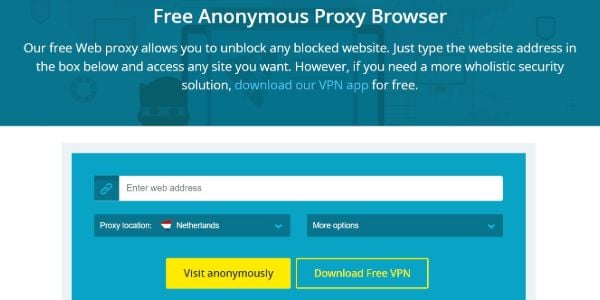 Hide.me is a premium VPN service provider. It offers a free web proxy service that does not store any of your databases or IP addresses for a long time.
The premium VPN services that the firm offers to the users, save them from popup windows and annoying advertisements. The provider has made a name of itself for keeping users anonymous online already.
As per our thorough research and interaction on web proxies, Hide.me Proxy is rated as the fastest free web proxy.
24. HideMyAss (hidemyass.com/en-us/proxy)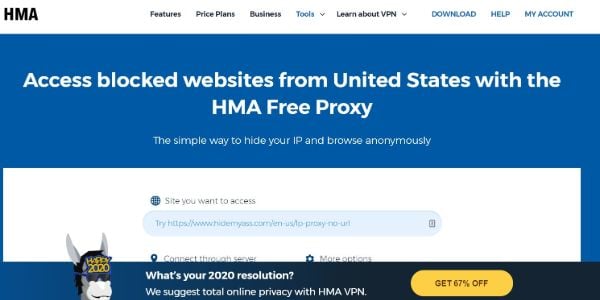 HideMyAss proxy is the best web proxy option available today as far as the popularity among users is concerned.
HMA is probably the oldest web proxy service available on the internet.
It is a collection of VPN proxies from all corners of the world. As like Hide.me, HMA offers both VPN and proxy services to its customers.
25. ProxySite.com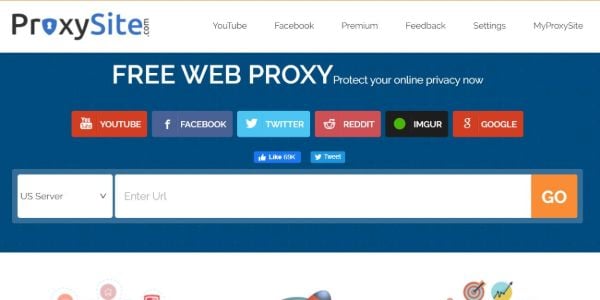 ProxySite.com is another quality free web proxy that offers premium VPN options alongside its wide array of services.
On top of standard features that other best proxies featured in this list boast, ProxySite offers some advanced features, too.
You can make changes in the 'settings' tab on ProxySite to set your preferred browser that you want the target site to see. Meaning, you can fake your browser alongside masking IP address with ProxySite.
26. ProxFree.com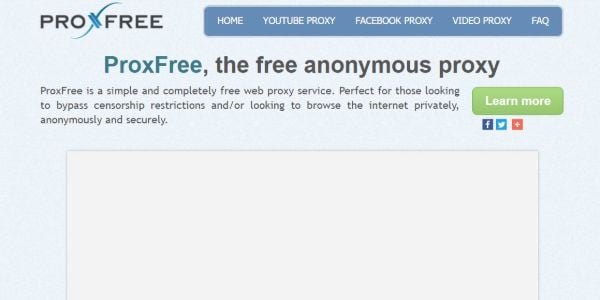 ProxFree is an authoritative free anonymous proxy site. It has four servers in Europe and seven in North America. It serves a wide geographical area with robust security.
27. FreeProxy.Win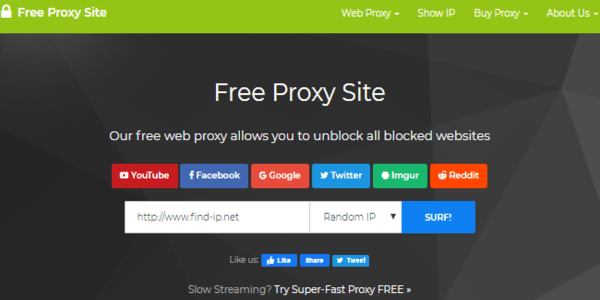 FreeProxy.Win provides its users the opportunity to choose one of its 13 proxy servers spread across the US and UK.
With this relatively new but promising free proxy site, you also have the option of picking a random IP.
28. Weboproxy.com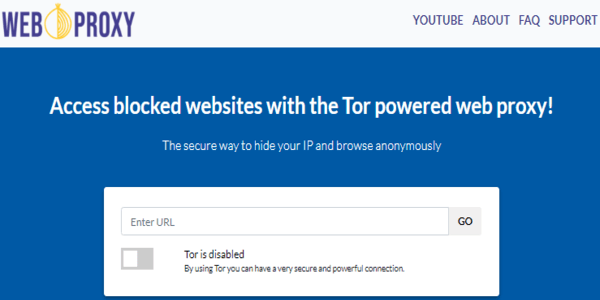 Weboproxy is a Tor-powered web proxy that enables users to access the blocked sites with additional security online.
It is a compelling proxy option as you get the opportunity to surf any website either with Tor on or off.
29. Anonymizer/nntime.com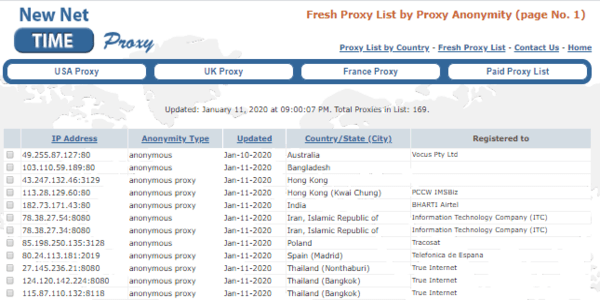 Anonymizer is a free and reliable web proxy list provider. It features proxies operating around filters that help unblock social media platforms. Users also use it to access video streaming websites such as Facebook and YouTube.
30. GenMirror.com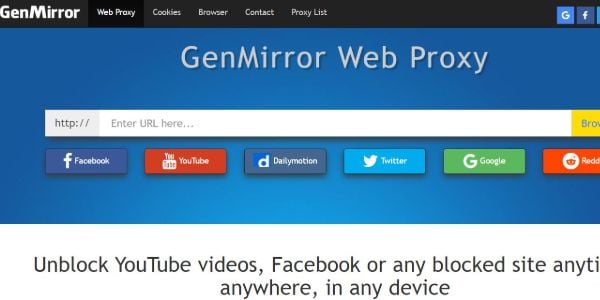 Last but not least on my list of free web proxies is GenMirror. Designed to be a YouTube unblocker, it is the preferred proxy for video lovers.
Hold on, where can I get a Netflix proxy?
You should better not waste your time and energy searching for a proxy to unblock Netflix. Why? we hear you ask.
First up, Netflix filters and detectors are hard to fool. As soon as you access it using a free Netflix proxy, it won't take the giant media services and production firm to find out that you are spoofing your real location.
Netflix detects that you're using a proxy and blocks your streaming session within 5-10 minutes at max. That stands true at least as per my personal experience and the extensive tests by our team at PrivacySavvy.
Secondly, on top of getting caught, remember that free proxy servers are not entirely safe. And your Netflix account boasts your personal data, including credit or debit card details.
So it is advisable to never log into their Netflix account under a proxy site.
Instead of turning to free Netflix proxies, you can opt for reputed VPN services. Use a top Netflix VPN such as ExpressVPN or NordVPN to watch Netflix content that you cannot watch in your country otherwise.
To give you my personal example, I personally recommend and use ExpressVPN to watch US Netflix while sitting in Pakistan or even when I travel to the UK or other countries for work.
Pirate Bay proxy
You probably have heard about TPB (The Pirate Bay), or perhaps you visit the site regularly. Since Pirate Bay is the biggest torrent website in the world, that is not a surprise.
There is no guarantee that you can use Pirate Bay whenever you wish to download some new music, e-books, software, movies, or other content.
At times the website may merely be down for some unknown reasons. But most of the time it is blocked for users deliberately by the concerned authorities.
Your ISP might block traffic to TPB purposefully for limiting your access to copyrighted content depending on your location.
Internet service providers also throttle your torrent downloads to control the amount of data you can transfer using torrent websites like TPB or Pirate Bay alternative sites in a certain timeframe.
Most of the free proxy sites mentioned in this article above won't work with Pirate Bay and other torrent portals. That is because torrent websites bring in serious heat from authorities around the world.
So, for people who want to access torrent sites such as TPB, I have come up with a list of Pirate Bay proxies below:
piratebay-tracker.org
piratebay-tracker.com
the-pirate-bay.net
1-thepiratebay.org/en
pirate-bay.onlinethe
piratebay.co.com/enthe
pirate-bay.org
tpb-proxy.org/en
pirate-bay.net
torrentscan.com/pirate-bay
Note: We have picked the Pirate Bay proxies listed above after thoroughly testing numerous proxies. These are all secure (use SSL) and fast. Also, the article is updated regularly as we keep testing all the proxies and replace any that stops working.
Drawbacks of proxy sites
No matter whatever free proxy you pick, it will come with limitations.
You might notice that each month you could encrypt only a specific number of cookies. And the worst thing about proxy sites (especially free proxies) is, you get to face traffic limits.
Another notable disadvantage of proxies is that they sometimes make a site to not display properly while trying to block certain elements on it to keep you safer.
All proxy sites, let them be paid or free ones, are only good enough to unblock a specific amount of content and get around firewalls. You cannot access all the blocked sites with proxies.
Rather than that, they cannot guarantee you protection against your ISP (Internet Service Provider) or hackers' monitoring. Also, with free proxies, you always run with a risk of some of your activities (if not all) being tracked.
Let us list the disadvantages of proxies down in a list for you to quickly note them if you wish:
They offer only very basic privacy protection.
You cannot access blocked sites without needing to access web proxy first.
Not all sites can be unblocked.
Limited servers and traffic restrictions.
You usually experience bad performance.
If you want robust protection from hackers, malware, and monitoring, you might want to better opt for a premium VPN such as ExpressVPN or SurfShark.
In many aspects, a VPN is the best tool for privacy protection that lets you unblock Youtube or any other site on the planet securely. A VPN hides your IP alongside encrypting all internet traffic, thus keeping your online activities anonymous all the time.
Conclusion
All the free web proxies listed-above are good options to consider when choosing a reliable proxy site for your short-term secure browsing session.
Yet, even the very best free proxy sites are inferior when compared to virtual private networks (VPNs). That is because they simply cannot offer 100 percent anonymity.
If you wish to know about VPNs in detail, feel free to read our beginner's VPN guide.
Featured image courtesy of Pixabay.
About the author
Ali Raza
Experienced in web journalism and marketing, Ali Raza holds a master's degree in finance and enjoys writing about cryptocurrencies and fintech. He is very passionate about the internet privacy. Ali's work has been published in several valuable publications.