Torrenting is the ideal way to download and store movies, music, audio, books, TV shows, etc. Generally, you experience slow speeds if you try to download such files directly from the host server. That is where a torrent client comes in handy. It will enable you to get pieces of a file from other peers, resulting in a faster download.
The free torrent downloaders available vary in features and security, with some designed to collect users' data (the scary ones). After rigorous research and testing, we have gathered the 17 best torrent clients so you can avoid the unsafe ones. Since our list is comprehensive, you'll find an option whether you want something simple or more advanced with customizable features.
Top-notch P2P clients to use today – the quick list
Short on time? No problem. Check out this quick best torrent clients list to begin safe torrenting now:
Want to know about more options? Read along to find the complete list of the 17 best torrent/P2P clients you can use today.
Why having a safe torrent client is vital?
Torrenting is unregulated, which means you can download anything. Thus, it becomes easy for malicious actors to disguise malware in mislabeled torrent files. Downloading these files might install malware on your device. You may experience many problems, such as dramatic slowdowns, hardware failure, data theft, etc.
Using trusted and secure torrent software is the best way to avoid these threats.
Fortunately, some have paid-for subscriptions with premium features such as virus protection. Others employ mechanisms to flag off any form of ads when torrenting. Using such torrent clients significantly reduces the risks of malware attacks on your device.
It would be best to go for open-source torrent clients as they don't depend on advertising to make money. So they won't barrage you with irritating or potentially dangerous ads. Also, such software is improved frequently, so you will likely experience a consistently seamless performance.
Note:
Before you download a torrent using any client, we strongly recommend connecting to a VPN. The VPNs on this list will encrypt all your internet activities by routing your traffic through private servers. No one can see what you are doing, not even your internet service provider or any other third party. According to our tests, ExpressVPN is the best service for torrenting as it offers remarkable speeds and advanced security features.
17 best torrent clients – The detailed list
1. BitTorrent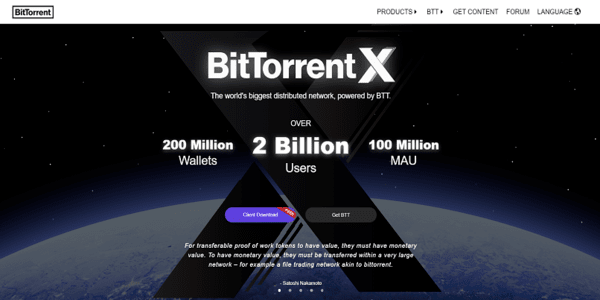 BitTorrent is a well-known and powerful torrent tool that has existed for a long time. It boasts tons of features helpful for both beginners and advanced users. For example, it offers malware protection, playback, and much more.
Moreover, the Android app has a WiFi-only feature that lets you save data. With this feature enabled, the torrenting process continues only when connected to a hotspot, an excellent utility if you have a limited data plan.
Besides, you can easily find the torrent files you want in the search box.
---