Website restrictions and censoring deprive users of gaining access to information. This annoying experience eventually compels users to look for ways to unblock websites at all costs.
Many organizations, schools, and companies often block websites for various reasons (discussed later in this article). Likewise, countries frequently block useful websites for political issues, cultural values, and other reasons. These blocked sites can range from social media platforms and gaming sites to entertainment, sports, and lots more.
While some website blocks are justified, others can be unjust. These restrictions may even stop you from accessing certain information when needed.
Such bans are quite repressive to the public concerning their internet freedom.
So, look no further if you want to unblock blocked sites and access in your school, business area, work or home, or abroad. This article will guide you on how to get around geo-restrictions to access your desired content. If you don't live in the more repressive regions like China, you can easily apply the methods explained here to enjoy unrestricted browsing.
How to unblock websites anywhere – Quick guide
Fortunately, you can now use different methods to access blocked sites anywhere. However, using a VPN is the most effective method for it among all others. So, let's take a quick look at how to unblock sites on your device with a VPN.
Subscribe to a reliable VPN provider. Ideally, you should register with a service that offers many locations, such as ExpressVPN.
Set up the VPN app on your device. You can easily find the app compatible with your device OS from the service provider's website. After that, you can install it within minutes.
Connect to an appropriate server. If you know the country where your desired website is available, connect to a VPN server from that region.
Visit your intended website to unblock. You should now find it completely accessible on your device.
How does website blocking work?
Website restrictions typically work in two ways. However, in both methods, the action revolves around your IP address.
An IP (Internet Protocol) address is your online identity. It helps identify your PC on the internet and other information about your device. Also, the same IP address hints at your location – your country, city, and sometimes, your exact geo coordinates.
Through this data, the website owners, the institutions, or the governments regulate what you can or cannot access.
When a website admin does not want users from a specific region to view its content, it blocks all the IP addresses from that region. As a result, when you try to access such a website, you get errors. (This is what services like Netflix do to regulate their content libraries.)
In such cases, the blocking isn't done by your institution or the government but by the website itself. To convince such a website to unblock you, you need to change your IP location to one it allows.
The other content-blocking method works from the receivers' end – your school, workplace, or your ISP/government.
When the authorities don't want the users on their network to access a particular website(s), they block those sites. Hence, when you try to access a blocked website, you fail. But, simultaneously, your network admins get to know about it.
The problem isn't at the website owners' end but on your network. If you connect to another network, you may probably evade such restrictions.
However, when it's about a restriction from your government, changing networks locally won't help. That's because the ISPs of your country apply such bans. So, you seemingly need to connect to a network in another country to unblock websites.
Types of website restriction
While content restrictions may happen at any given time on any network, they usually fall into one of the following categories. You can easily unblock websites anywhere if you understand these content-restriction categories well.
1. School-related website restriction
Educational institutions restrict some portals on their premises, which can block you from gaining access. Such restricted content often includes adult, violent, hateful, abusive, and political sites.
Some educational institutions may go as far as blocking audio streaming sites, video streaming sites, platforms, social media, and more.
Such blocking can happen for various reasons, from trying to save bandwidth and maximize resources to preventing distractions during educational activities. While some restrictions are justifiable, others aren't. In most cases, content blocking can hinder your daily activities.
---
2. Work-related website blocking
Many organizations block specific websites to ensure better concentration and productivity of the workforce. Some others block websites to save bandwidth. Organizations often use firewalls and content-filtering systems to block sites.
However, such restriction seldom translates into more productivity or focus for the workforce. Instead, in most cases, it hinders employees from gaining access to information that can help them improve their job and personal lives.
For example, many companies frequently block social media sites on their network to prevent their employees from wasting working hours on social media.
However, social media has become vital in communication and information gathering, even in the workplace. Hence, it is unjust for a business owner to block such sites. Although some employees can misuse social media sites during work hours, the gains of having access to social networks outweigh the disadvantages.
Organizations sometimes block potentially malicious sites to protect the workforce from cyber threats and malware. That is because some malware can steal organizational information, serve as ransomware, disrupt the network, and render the system unusable. Such restrictions are justified; you should not attempt to access or unblock those sites.
---
3. Geo website restriction and censorship
Many countries carry out website censoring, a growing trend in most authoritarian countries worldwide. Geo website restrictions can stop you from gaining access to some specific websites. The following could be the reasons why some governments may block or restrict sites.
National security concerns
Licensing and streaming agreements
Political, economic, and diplomatic issues
Influence the populace
Indeed, some websites can significantly influence elections, but most website censoring is unjust.
Some authorities may want to protect their image and hide information by banning specific sites they see as threats.
However, most website censoring is unjust, and the government may only be forcing its citizens to find means to get around such bans. Regardless of the reasons, geo-restrictions on websites are among the most significant blows to internet freedom.
---
4. Website owners and copyright holders
Other websites are blocked or banned because of licensing and copyright regulations. This is why many popular streaming platforms such as Netflix and HBO categorize their content based on geographical region. These platforms use your IP address to identify your location and only allow you to access the content licensed for your specific region. Additionally, website owners may enforce a ban on users who violate their terms and conditions. This is common in gaming and video-sharing platforms where websites impose personal bans on users. A ban imposed by the website owner is usually hard to bypass, and most users create new accounts and start over again.
---
How to get a website unblocked
Now that you know why and how content restrictions work, you may wonder if you can ever get those websites to unblock you.
Don't lose hope. Here I quickly explain the most effective means to access blocked websites on any device you want, regardless of the website restriction type in place.
Option 1. Use a VPN (Virtual Private Network) to unblock websites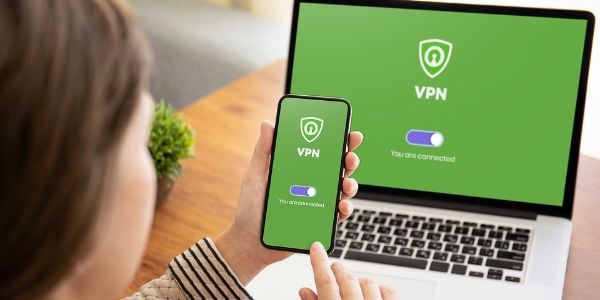 Using a VPN is one of the easiest and safest means of unblocking websites in schools, work areas, homes, or abroad. A virtual private network (VPN) service can help bypass security protocols and allow you to access restricted content on the internet.
A VPN hides your IP and reassigns a different IP to your device, thereby hiding your identity online. If a website is blocked in your location or country, a VPN enables you to change your online location to a different region where it is available.
Most renowned VPN providers have servers in many parts of the world. You can pick any country you want as your online location from the list of servers. Once your location is hidden, you can access most of the restricted websites.
Furthermore, Virtual Private Networks use advanced encryption mechanisms to protect your identity from hackers on the internet seeking to steal sensitive information from you. Some advanced VPNs can also protect your system against malware, viruses, spyware, etc.
VPN services apply a hidden layer of security to your data and ensure your IP doesn't show up while browsing Chrome or other web browsers. These tools can help you access restricted content on Mac, PC, iOS, Android devices, and more. However, while many free VPNs are on the market, using a reliable premium VPN is always safer to avail yourself of all these benefits.
How to get going with the VPN:
Whether paid or free, once you decide on the best VPN, go ahead, and download it on your device. Then, when your download completes, follow the steps below to set it up.
Install the VPN app.
Connect your PC or mobile device to the internet.
Open the VPN app.
Select a server from the location or country you want. (For example, you may want to connect to a US server to unblock US Netflix outside of it.)
Visit the websites to unblock and start using browsing anonymously. If the VPN IP gets blocked, connect to another server to get a different IP on your device and enjoy unrestricted internet access.
---
Option 2: Using proxy servers to access blocked sites
Proxy servers are among the quickest ways to bypass internet security protocols and unblock websites. Proxies function like VPNs as they mask your IP address. But they do not offer data encryption. This lack of encryption makes them faster and easy to use and deploy on your device than a VPN.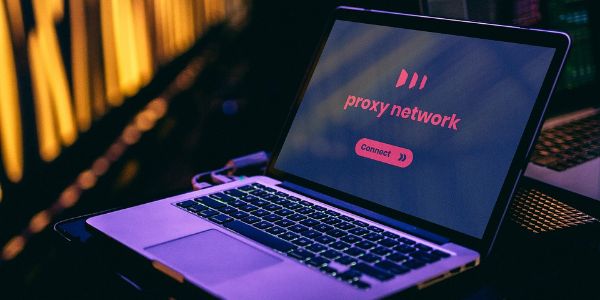 However, a problem with proxy services is that the restrictive networks frequently detect and block proxies too.
Fortunately, thousands of free proxies are available today. So, even if your institution blocks several of them, you still have several others. Just keep searching for an unblocked proxy until you find one to use.
Proxies can also help disable cookies on your device, deactivate running scripts, and remain anonymous online.
A proxy may not be as robust as a VPN, but its relevance in helping to unblock blocked websites is enormous. Sometimes your network may not allow you to install a VPN, but you can easily install one through a proxy.
If you want to use a proxy, ensure you find a good one because many of them come with interrupting ads, making your system slow.
How to use a Proxy browser extension:
Web browsers like Chrome and Firefox have many proxy extensions in their stores.
Google Chrome has the infamous HMA Chrome Proxy extension, which you can easily configure and bypass security protocols. HMA's Firefox browser extension is also easy to use and lightweight.
These extensions have robust built-in functionalities that let you access restricted content on the internet. If you are troubled with your browser, such as Chrome blocking websites, follow the steps below to enable a proxy extension.
Navigate to Firefox or Chrome web store. Search for the proxy extension and download it.
When the download completes, a pop-up will appear; click "Add extension."
Install the extension and confirm the installation.
At the top right of your browser address bar, you will find the proxy's icon (a donkey hat in the case of HMA), and click on it.
Click on "Turn on."
Click on "Disguised" to get the list of locations.
Select the location you want and start browsing.
Automatic proxy setup on Windows:
Setting up a proxy server on your Windows machine is an intermediary between the internet and your device. The proxy server would make requests to other servers, websites, and services for you and help bypass security protocols.
Besides enabling you to access blocked websites, a proxy server also helps you save a lot of bandwidth.
Follow the steps below to set up a proxy server on your Windows device.
Find a proxy server you want to use on the internet.
Go to "Settings."
Select "Network & Internet."
Click on "Proxy" to display your device's list of available proxies.
Go to the "Automatic Setup" section.
Now, turn the "Use Setup Script" switch on.
Enter the proxy script address.
Click on the "Save" button and exit settings.
Manual proxy setup on Windows:
Find the proxy server you want to use on the internet.
Go to "Settings" on your PC.
Click the "Network & Internet" option for a network and internet settings list.
Select "Proxy."
Go to the "Manual proxy setup" section.
Turn on the "Use a proxy server" switch.
Enter the Proxy IP address you have in the address field.
Enter the Port address in the port field.
Click on "Save" and close the settings window.
---
Option 3: Use the IP address instead of the URL to unblock websites
Like your device, every website has an IP address too. You can use the IP in place of the site's URL to unblock a restricted website.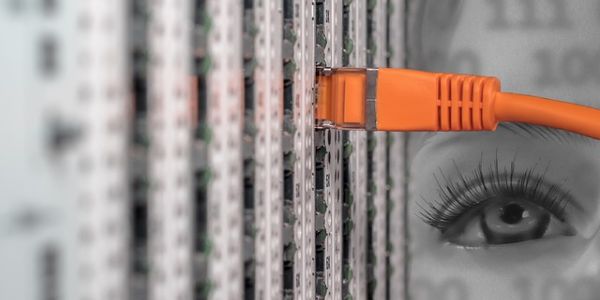 An IP address is a numerical value assigned to every device for seamless communication. (IPs are managed by the Internet Assigned Numbers Authority (IANA).)
Using an IP address to access blocked content would work if your school or workplace has blocked a website URL instead of the IP.
For this, you need to know the website's IP address before using it to access the portal.
Finding the IP address on Windows:
Follow the steps below to get the IP address of any website from your Windows device (applies to Windows 10 and earlier).
Go to the Start menu.
Type "CMD" in the search bar and press "Enter" to open the command prompt.
Type "Tracert" followed by the 'site URL,' e.g., "Tracert privacysavvy.com" for this website. You will then see the IP address of the site.
Finding the IP address on Mac:
Head over to "Network and Utility."
Click on "Traceroute," available at the top of the page.
Type the website URL.
Finding the IP address on Linux:
Type "dig" followed by the website name in the terminal, and the IP address will display.
Finding the IP address on mobile devices:
To find the IP address of a blocked website on Android and Apple phones, you can take help from a dedicated app Traceroute. Here's how to do it.
Search through the Play Store or the App Store for the Traceroute app.
Install the app on your device.
Once done, type in the website URL to get its IP address.
Head to your web browser, input the IP address in the address bar, and hit enter.
---
Option 4: Use TOR to unblock blocked websites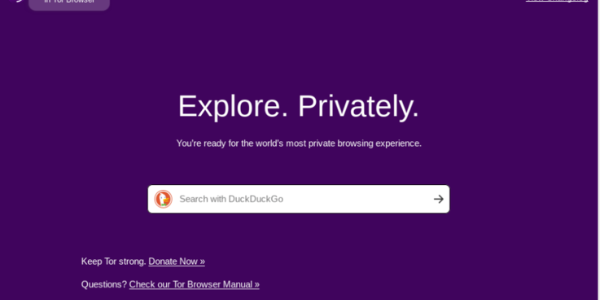 The Tor Browser network runs on relay software, allowing users to connect to the internet and escape geo-restrictions. You can use the Tor browser to mask your location from regional website blocking and internet-oppressive governments. The Tor browser connects to several relays, making it almost impossible to determine who the user is by hiding the device's actual IP address.
Tor bypasses web blockers when correctly set up. Hence, it helps you remain anonymous online; access blocked content at school, home, office, or abroad.
Furthermore, the Tor browser can serve as a gateway to access .onion sites and the dark web. Aside from using it to access blocked websites, the Tor browser can also enable you to remain private on the internet and keep you free from hackers.
How to use Tor:
Download the Tor browser from the internet.
Next, install it on your PC by double-clicking on the installer package.
After installation, you will find a Tor Browser folder on your install location.
Open the folder and click on "Browser.exe."
A new window would open, asking you to connect to the Tor network or configure a Proxy setting.
Select "Connect" to Tor Network and start accessing blocked content.
---
Alternative workarounds to access blocked websites
Unblocking censored or restricted websites isn't all about using typically technical tools. Instead, you can achieve the same purpose via simple workarounds involving unconventional services.
Below we elaborate on some of these options.
1. View blocked content with Google Translate
Google Translate isn't supposed to unblock websites; it's more of a translation tool. But it can serve your purpose – thanks to the outstanding functionality to translate the content on any given link.
Here we quickly list the steps to unblock a website via Google Translate.
Visit the service's website https://translate.google.com/.
Select your language preferences in the "from" and "to" sections.
Paste the site URL you wish to unblock in the "from" section.
Click on the URL appearing in the field.
And this is it. You can now view the site unrestricted. However, you might notice glitches on the web page arising from broken elements in response to the translation process. Yet, you can still view the text.
---
2. Use the Google cache
Google regularly caches frequently visited websites for fast loading. While caching helps you access a site quickly, it can also let you access otherwise blocked content.
It becomes possible since you access the cached version of a webpage from Google instead of visiting the site directly.
However, remember that cached versions may differ from the live website. And hence, any changes made on the site after Google caching may not be reflected in the cached copies. Still, you get your hands on the last cached version that won't likely be too different from the current webpage.
To access the cached version of your desired website,
Visit the Google search engine and type "cache" in the search bar, followed by the website URL.
Check if Google offers a cached version from the search results by clicking on the three vertical dots in front of the site's URL.
Now find and click the "Cached" button at the bottom of the new window.
That's it. You can now browse the cached version of the web page without hassle.
---
3. Take advantage of a dynamic IP
Having dynamic IPs is excellent for bypassing content restrictions due to IP blocking. Thankfully, most ISPs today offer dynamic IPs to the user. So if you are a regular internet user, you'll likely have one too.
If you can't access a website because the site's administrator has potentially blocked your IP address, restart your modem. It will assign you a new IP address, which might allow you to visit the site.
You can connect to other networks, such as your cellular data or public WiFi, if that doesn't work, to get a new IP. (But be sure to use a VPN when connecting to a public WiFi to avoid the underlying security risks.)
---
4. Use HTML to PDF converter to download restricted content
Another workaround to access restricted content anywhere is using an online HTML-to-PDF converter. This strategy works because HTML generally forms the basis of websites. So, converting a web page to another readable form may let you bypass website restrictions.
However, this strategy mainly works for those websites where you need access to the text. You cannot use this method to access blocked streaming sites.
Here's how to proceed.
Visit an online HTML-to-PDF converter tool, such as SodaPDF.
Paste the URL of your desired webpage in the given space on the tool's website.
Click on the "Get PDF" button to download the webpage as a PDF.
Similarly, you can download the respective web page as an HTML file on your device. Then, using a document converter, you can generate a PDF from the HTML file to view the web page's text.
---
5. Try URL Shorteners
URL shorteners are another great workaround to unblock restricted websites. Though these tools aren't meant to serve like that, they become helpful if the content filtering on your school network is applied at the URL level. Since URL shorteners mask the actual web link, the requests to access an otherwise blocked site may bypass network bans.
Here's how to use this tool:
Copy the URL of the website you want to access. A quick Google search can help you find the site's web link.
Paste the link of your desired website in the given field of your chosen URL shortener.
You'll now receive the shortened link for your intended website.
Now try accessing the shortened link. It will likely redirect you to the intended website.
---
6. Find in the Internet Archives
Internet archiving websites like "Wayback Machine" are also a ready resource to unblock restricted websites anywhere. These websites work similarly to Google Cache. But they are more accessible because they store different versions of websites, unlike cached pages that retain the recent version only.
So, whenever you need to visit a particular website, find it on these archiving sites.
However, they have a limitation – they may not provide you with the latest site versions. So, if you need the latest information from a website that updates frequently, then internet archives may not be as helpful.
---
7. Use Custom DNS
Sometimes, changing the DNS server can also let you access restricted websites. You don't have to use any tool to mask your IP address here. Instead, you use a different DNS server that reroutes your DNS traffic, thus generating a different online location for you.
You can use any free custom DNS service, like Cloudflare or Google Public DNS, to serve this purpose. Sometimes, you can also find this service as an add-on with a reputable VPN – and getting such a combo is ideal for online privacy.
---
8. Use RSS Feeds
Wondering how RSS Feed would help you unblock websites? The trick here is to access the site content without visiting the link.
All it takes is to subscribe to the RSS Feeds of your desired website. And if the website doesn't offer such a feature, you can use an online RSS Feed service to create one. Once done, you'll receive notifications about the latest content updates with a brief overview. Hence, RSS Feeds will keep you updated everywhere, even if you can't access the exact website.
---
9. Use HTTP instead of HTTPS
You can change your URL from https:// to http:// and vice versa if the block is URL-based. However, most websites today use the secure HTTPS protocol; therefore, it is unlikely to work, but it is worth trying. Also, you should be very cautious with HTTP connections because they are not encrypted, which leaves you vulnerable to eavesdroppers and hackers.
Additionally, you should avoid this method if you enter sensitive information on the website, such as passwords and credit card numbers, because they can be intercepted.
---
10. Change the network proxy
Like colleges and libraries, you might be in a network with a transparent proxy to monitor user activities and filter content. Also, public Wi-Fi networks restrict access to high-bandwidth content to ensure a balanced bandwidth distribution. In such cases, a website may be blocked on one proxy and not the others. The best solution is proxy surfing, which means switching between network proxies on your browser.
However, for proxy surfing to work, you must know an alternative proxy server's port number and IP address. Follow these steps to change your network proxy on Google Chrome.
Click the 'Menu' on the top right corner of your browser and go to 'Settings.'
On the left panel, click 'Advanced.'
Navigate to the 'System' tab and open your computer's proxy settings.
Tick the 'Web proxy' option and input the alternative proxy server's port number and IP address on their respective fields separated by a colon.
Your traffic will now be routed through a proxy instead.
Proxy surfing can only allow you to unblock websites but cannot bypass geo-restrictions because your IP address remains the same.
---
11. Access a mirror site
Mirrors are exact copies of a website hosted on a different server. They are normally created to overcome blocks and censorships, especially when distributing unlicensed content. Site mirrors are accessible even when the main website is down because they use a different URL and IP address.
Popular websites like BBC have a mirror website accessible via Tor to reach people in countries with heavy censorship, like China. Also, popular VPN service providers have site mirrors that people use to download their products in areas with strict VPN usage laws.
Follow these steps to access a blocked website via its mirror:
Look for the mirror of the website you want to access online. You can do a basic Google search.
Copy and paste the URL on the address bar.
A copy of the blocked website will load.
---
12. Switch to mobile data
The websites you try to access may only be blocked on your local network or Wi-Fi. So, switching to mobile data changes your routing, allowing you to access all domains accessible through your internet service provider (ISP). Follow these steps to switch to mobile data on your smartphone;
Go to 'Settings,' then open Wi-Fi.
Switch off your Wi-Fi.
Turn on your data connection.
Navigate to any website you desire.
Alternatively, you can create a Wi-Fi hotspot on your PC to bypass the blocked website.
Follow these steps to create a personal hotspot.
Go to Settings>Network and Internet>Hotspot and Tethering on Android.
On iPhone, click 'mobile data,' then go to 'Personal Hotspot.'
Set up your personal hotspot, give it a name, create a password, and then turn it on.
Search for available networks on your PC and connect to your hotspot network.
Start browsing with your mobile data.
Your PC's IP address will change, and you can effectively bypass any restrictions your local network imposes. The method effectively prevents IP bans that are standard on Gaming websites.
However, you cannot spoof your location because your IP address still remains within the exact location. Also, you cannot bypass countrywide censorship because the government enforces them through internet service providers.
---
13. Change your firewall and device settings
You may unblock websites just by tweaking your browser or device settings and permissions. Below are some of the changes you can make to access restricted websites.
Firefox
Try making these changes in your Firefox browser to unblock restricted websites.
Enter the website URL you want to unblock on the address bar and hit Enter.
On the left side of the address bar, click on the 'Lock' icon.
Click the 'Right arrow' on the right-hand side of the 'Site information box.'
Go to 'More information.'
In the 'Permissions' section and make changes that could be blocking your connections.
Chrome on iOS
Click the 'Menu' icon on the bottom right corner of the browser.
Scroll right and click 'Settings.'
Under the 'Content settings,' change the 'Permission' that may block your connection.
You can turn off the 'Safe browsing' feature if it blocks your connection by going to Privacy and Security>Safe Browsing and toggling on No Protection. However, this is a security risk, so you should revert to safe browsing immediately.
Chrome on Android
Go to the blocked website on your browser.
Click the 'Lock' icon on the left side of the address bar.
Tap 'Permissions.'
Click on 'Reset permissions' or alter the 'Permissions' that might block your connection.
Chrome on PC
Follow these steps to change the permission settings on your computer.
Click the 'Browser menu.'
Go to 'Settings' and open 'Privacy and Security' on the left side panel.
Switch off 'Safe browsing' under 'Security' if it is causing the block. Turning off safe browsing is risky; you should promptly revert back to safe browsing.
Change the relevant 'Permissions' under the Site Settings section.
MacOS and iOS
The Screen Time feature in Apple products restricts the time spent on the screen by limiting access to certain applications and websites. When the time allocated to use a certain application is over, the feature blocks access and you can only use it by changing the Screen Time settings.
Follow these steps to change Screen Time settings on Mac:
Open 'System Preferences.
Double-click on the 'Screen Time' icon.
On the left menu, click 'Content & Privacy.
Click 'Turn Off' to turn the restrictions off completely.
To access only a specific website, select 'Customize' under 'Allowed Websites Only' and press the + symbol. Finally, input the URL you need to unblock.
Follow these steps to change Screen Time settings on iOS:
Go to 'Settings' and tap 'Screen Time.
Select 'Content and Privacy Restrictions.
Toggle the switch off.
To unblock a website, go to Content Restriction>Web Content>Add Website and enter the address you want to unblock.
Windows
The windows defender firewall blocks any unauthorized outgoing and incoming traffic. Sometimes the firewall falsely identifies harmless websites and blocks any connection to them. You can therefore disable your Windows Defender Firewall temporarily to unblock a website.
However, disabling your Windows Defender is risky and could leave your device vulnerable to cyberattacks.
Follow the steps to disable Windows 11 Defender Firewall:
Tap the 'Start' icon.
Double-click the 'Settings' icon.
Select 'Privacy & security.'
Click 'Windows Security.'
Tap 'Firewall & Network Protection.'
Choose either 'Public Network,' 'Private Network,' or 'Domain Network.'
Select the one shown on the screen to which you're connected.
Switch off the Microsoft Defender Firewall.
Follow the steps below to deactivate Windows 10 Defender Firewall:
Click the 'Start' icon and select 'Settings' from the left-hand menu.
Click the 'Update Security button.'
Select 'Windows Security.'
Tap on 'Firewall & Network Protection.'
Choose either 'Private Network,' 'Domain Network,' or 'Public Network.' Choose the one you're connected to, which should be indicated on the screen.
Switch off the Microsoft Defender Firewall.
---
Unblock websites and applications the easy way with a VPN
A VPN gives you the ultimate freedom to visit any website you like, whether blocked or not, without the fear that someone could monitor your activities. Some of the methods discussed in this article are very effective, but a VPN has many additional benefits. When using a VPN, you can't even notice if a website has been blocked because it does the heavy lifting without you knowing.
Best VPNs to access blocked sites
Many VPNs are in the market today, but not all are reliable for unblocking websites. However, below are some of the best VPNs to unblock websites to help you make the best decision. We've tested them based on their unblocking capabilities, security, privacy, speeds, and overall performance.
1. ExpressVPN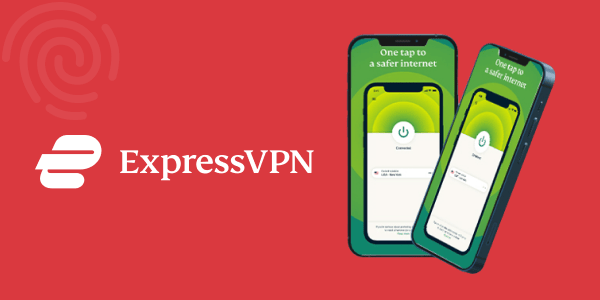 Key features:
3000+ servers in 90+ countries
AES-256 encryption
30 days money back guarantee
Effective split tunneling
Supports P2P connections
DNS/IPv6 leak protection
ExpressVPN is a premium VPN that uses advanced technology to protect users' privacy and security. The VPN has over 3000 servers across 94 countries with excellent unblocking capabilities. Its extensive network and unique features make it easy to bypass censorship and unblock all popular streaming platforms. The VPN enforces a strict no-logs policy and protects you from IP, DNS, and WRTC leaks.
It supports P2P activities in all its servers and maintains reliable and consistent speeds capable of handling heavy games and streaming high-quality content. The provider employs military-grade security that relies on AES 256-bit encryption and SHA-512 HMAC authentication, ensuring no one can intercept your connection. Moreover, it offers OpenVPN, IKEv2, and proprietary Lightway protocol, providing fast speed, robust security, less power consumption, and sustainable connectivity.
The VPN comes with an excellent automatic kill switch called 'Network Lock,' which disconnects the internet from your device if your VPN connection drops. Additionally, ExpressVPN has a 30-day money-back guarantee making it risk-free.
Pros:
Advanced privacy and security features
Allows P2P traffic
Fast speeds across all servers
Cons:
It is more expensive compared to other VPNs.
2. Private Internet Access (PIA)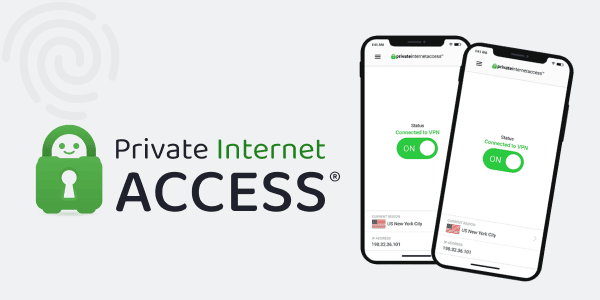 Key features:
Split Tunneling feature
Fully supports P2P
No-logs policy
Automatic Kill switch
Up to ten simultaneous connections
30-day money-back guarantee
Private Internet Access (PIA) is a popular classic VPN known for its privacy-first policy. It also has unique features to bypass geographic restrictions and censorships to access your favorite content and applications.
The provider has a massive server network of over 35,000 servers worldwide. This is favorable as you can find a server near you to reduce latency and get better speeds for data-intensive activities like streaming, gaming, or torrenting.
PIA has a 30-day money-back guarantee and allows limitless simultaneous connections. Also, it has applications for all major devices and operating systems, including select routers. The VPN protects your privacy and security using AES-256 Encryption, DNS/IPv6 leak protection, OpenVPN protocol, and IP masking. PIA does not store user data on its servers, although it is based in the USA.
Pros:
Dedicated apps for prominent platforms
Good Value for money
Effective ad and malware blocker
Cons:
Inconsistent speed on particular servers
3. NordVPN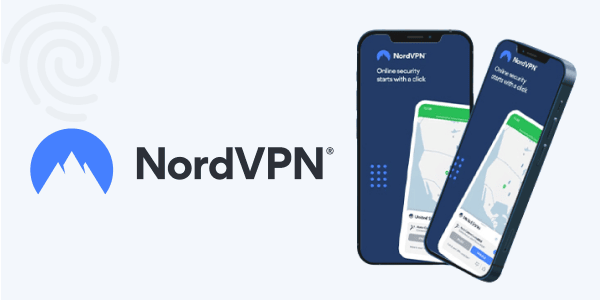 Key features:
Has P2P optimized servers
Double encryption mode
Customizable Kill switch
Up to 6 simultaneous connections
5100+ servers in 60 countries
Tor compatibility
Double VPN feature
30 days money-back guarantee.
NordVPN is registered in Panama and has over 5400 servers in over 60 countries. It has a SmartPlay feature designed to unblock all geographic restrictions, including major streaming platforms like Netflix. Besides being registered in a country with friendly privacy laws, the VPN enforces a strict no-logs policy, ensuring no one can trace your online activities.
NordVPN protects your privacy and security using AES-256-GCM encryption with SHA2-384 authentication and 2048-bit Diffie-Hellman (DH) keys. The VPN has applications for all major devices and operating systems and offers a 30-day money-back guarantee. Additionally, it has WebRTC, DNS, and IP leak protection and a robust, customizable kill switch that discontinues your internet connection if your VPN drops.
Pros:
Massive server coverage worldwide.
Allows P2P sharing on most servers.
Fast speeds across all servers.
Cons:
Desktop applications may be tricky to use for some users.
4. Surfshark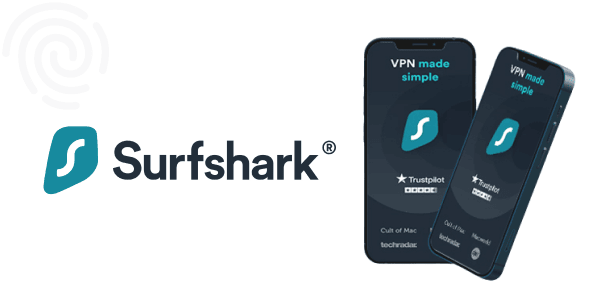 Key Features:
CleanWeb feature
Multihop mode
AES-256 Encryption
30-Days money back guarantee
Unique camouflage mode
Unlimited simultaneous connections
3200 servers in 100 countries
This is a budget-friendly VPN with powerful unblocking capabilities and an extensive network of over 3200 servers in 100 countries. The VPN protects your privacy and security by encrypting your data using the AES-256-bit algorithm and shields you against DNS/IPv6 leaks. It has decent connection speeds and can unblock all major streaming platforms.
Surfshark has a camouflage mode that hides your VPN activities and a No borders mode that detects heavily censored regions to allocate you special servers. Its CleanWeb feature blocks trackers, malware, and ads to ensure smooth streaming. Also, it comes with an excellent kill switch that keeps your data safe even after a VPN connection drops.
Additionally, the VPN supports all major devices and operating systems, including applications for iOS and Android users. The VPN supports unlimited simultaneous connection and has a 30-day money-back guarantee, and you can try it without financial risk.
Pros:
It is budget-friendly.
It unblocks all major streaming platforms.
Allows unlimited multiple device connections.
It uses RAM servers that delete any user data randomly.
Supports torrenting.
Cons:
It may be slow when connecting to servers far away.
---
What else can VPNs do aside from unblocking websites?
VPNs are very versatile. One subscription to a VPN service can help you solve many problems associated with censorship, privacy, security, and performance. The primary function of a VPN is to add an extra layer of privacy and security when using the internet. This is achieved by encrypting your data through a secure connection tunnel and masking your online identity.
Third parties, such as government agencies and internet service providers, cannot monitor your online activities when connected to a VPN. Moreover, you don't have to worry about public or unsecured Wi-Fi risks. Are you a torrenting fanatic? VPNs have you covered. Some VPNs even have secure, optimized P2P servers. A VPN prevents your ISP from throttling your connection, ensuring you can browse at maximum speeds. The list of problems a VPN can help you solve is very long, and you should consider using it in all your online activities.
Conclusion
Governments are increasingly censoring websites in various countries. Moreover, business owners and educational institutions block many sites locally, creating a restrictive online environment. These blocks are sometimes unjust and frustrating and can hinder you from accessing valuable information. If you feel angry about such online restrictions, the methods explained in this article can help unblock websites in the school, office, or workplace.
However, avoid unblocking websites, especially in schools and your workplace, because it may violate organizational policies.
While all of the options listed above work great in unblocking restricted sites anywhere you want. However, nothing beats VPNs when it comes to unblocking blocked content worldwide effectively. It also offers robust security for protecting privacy and concealing your online location.
FAQs
If you intend to access a specific website for a legal purpose, trying to unblock it on your device isn't illegal. However, you may face trouble from your school/office authorities if caught. Also, ensure that using VPNs and accessing blocked websites isn't illegal in your country before trying these workarounds.
You can unblock websites on your phone using the methods described above. However, most of those methods may affect your browsing speed. Therefore, the best way is to use a VPN on your phone to access blocked content.
Technically, you can. But free VPNs don't often succeed in unblocking restricted content, particularly the streaming libraries. Also, free VPNs do not offer complete anonymity. Hence, you might get caught by your authorities or ISP for such attempts.
Of course. You only need a proxy or VPN extension installed on your Chrome browser. After that, you can connect to a server to change your virtual location and access blocked websites. However, it isn't a foolproof strategy since only the traffic generated from your browser gets passed through the proxy/VPN. A more aggressive platform like Netflix can still track your real IP via unprotected data from your device.
You can use a proxy, SmartDNS, and other methods to access restricted websites. However, none of these methods are as effective as a VPN in bypassing content restrictions.
China uses sophisticated technologies to restrict internet consumption, commonly known as the Great Firewall. The Chinese government and the Internet service providers in the country actively target VPN providers to sabotage any attempt to bypass censorship. However, a few VPNs still work; you must install them before arriving on the mainland. You should also save a troubleshooting manual if you encounter a connection problem in China. Alternatively, you can look for mirror versions of VPN provider websites available in China.
Some applications use sophisticated VPN detection software to detect and block VPN connections. Quality VPNs like ExpressVPN have advanced features which can bypass most anti-VPN blocks. Some VPN servers may also be overloaded or faulty, leading to failure. Consider switching to a different server and try again. Contact your provider's customer support center if the problem persists, and if they cannot resolve the issue, consider using another VPN.