How to unblock websites at work, school, or abroad – anywhere
No more frustration. Here is a detailed guide featuring four easy solutions that will allow you to unblock websites at school, work, and abroad quickly.
You may want to access a website only to discover that it is restricted. Website restriction and censoring can deprive of gaining access to information, which can be annoying and frustrating. If you want to access a blocked website in your school, business area, at work or home, or abroad look no further because this article would show you what you need to do.
Many organizations, schools, and even countries block some specific website due to some reasons. Blocked websites can range from social media sites, game sites, entertainment, sports, and lots more. Sometimes these website blocks are unjust and could even deprive you of gaining access to certain information you may need.
Some countries block useful websites due to political reasons, which can obstruct your activities from completing projects, homework, and so on. We understand that some website blocks are justified while others aren't, but we believe everyone should have free access to the internet whenever they want.
Why could a website be blocked?
Institutions can use filters, firewalls, and proxies to block websites or even block your IP address from accessing some sites. Website owners can also use your IP (Internet Protocol address) to identify your location and bar you from their sites.
An IP (Internet Protocol) can be used to determine your PC on the internet and other information about your device. Fortunately, we have articulated several ways of viewing restricted websites on chrome and other web browsers. But let's cover some basics first.
Types of website restriction
School-related website restriction
Educational institutions restrict some portals on their premises, which can block you from gaining access. Restricted contents could range from adult sites, violence, hate, abuse sites, political sites, and others. Some educational institutions may go as far as blocking audio streaming sites, video streaming sites, games, social media, and lots more.
The reason for the blocking can range from trying to save bandwidth and maximizing resources. Some are justifiable, while others cannot be justified. However, content blocking, in most cases, can hinder your daily activities.
Work-related website blocking
Many organizations block out specific websites to ensure better concentration and productivity of the workforce. Some blocks are carried out to save bandwidth.
However, blocking of the site has not translated into more productivity or focus of the workforce. Rather in most cases, it hinders employees from gaining access to information's which can help them improve on their job and personal lives.
Some organizations can use firewalls and content filtering systems to block out websites while others block out social media sites. However, social media has become a vital tool in communication and information gathering, even in the workplace.
With the growing popularity of social media, it is entirely unjust for a business owner to block out social media sites. Some employees can misuse social media sites during work hours, but the gains in having access to social media outweigh the disadvantages.
There are specific malware sites that may be blocked to protect the workforce from cyber threats and viruses. That is because some malware is designed to steal organizational information, serve as ransom wares, disrupt the network, and render the system unusable, and so on. Blocking known malware sites is justified, and you should not attempt to access or unblock such sites.
Geo website restriction and censorship
Many countries carry out website censoring; this is a growing trend in most authoritarian countries around the world. Geo website restriction can stop you from gaining access to some specific website. The following could be the reasons why some governments may block or restrict sites.
National security concerns
Licensing and streaming agreements
Political, economic and diplomatic issues
Influence the populace
Indeed, some websites can significantly influence elections, but most website censoring is unjust. Some authorities may want to protect its image and hide information by banning specific sites they see as threats.
However, most of these website censoring is unjust, and the government may only be forcing its citizens to find other means to gain access. No matter the reasons for blocking, Geo website restriction is one of the biggest blows to the internet's freedom.
How to get a website unblocked
Option 1. Virtual Proxy Network (VPN)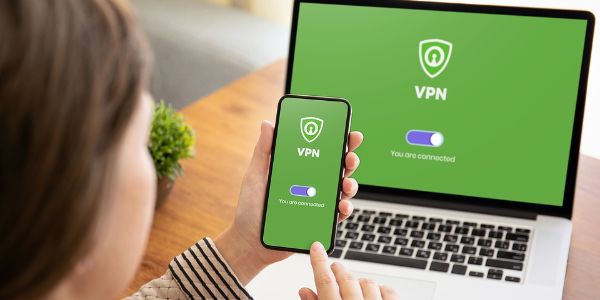 Using a VPN is one of the easiest and safest means of unblocking websites in schools, work areas, at home, or abroad. A virtual proxy network can help you bypass security protocols and allow you to access restricted content on the internet.
A VPN hides your IP or reassigns a different IP to your device and completely hides your identity online. If the website is blocked in your location or country, a VPN can enable you to change your location to a different state or country entirely.
Most of the renowned VPN providers have servers in many parts of the world, and you can pick any country you want from the list. Once your location is hidden, you would be able to access most of the restricted websites.
Furthermore, virtual Private Networks use advanced encryption mechanisms to protect your identity from hackers on the internet seeking to steal sensitive information from you. Some advanced VPN can also protect your system against malware, viruses, and Spywares, etc.
There are lots of free VPN on the internet, but it is always safer to use a reliable VPN. They can help provide a hidden layer and ensure your IP doesn't show while browsing on chrome or other web browsers. A VPN can help access restricted content on Mac, PC, iOS, Android devices, and so much more.
How to get going with the VPN
Whether paid or free, once you decide on the best VPN to use, go ahead, and download it. When your download is complete follow the steps below to set it up:
Install the VPN
Connect your PC or mobile device to the internet
Turn on the VPN
Select a server from the location or country you want. (For example, you may want to connect to a US server if you wish to unblock US Netflix outside of it.)
Open the block internet content and start using it anonymously. If the VPN IP is blocked, it automatically assigns a different IP to your device to ensure you enjoy unrestricted internet access.
Option 2: Proxy servers
Proxy servers are among the quickest ways of bypassing internet security protocols and gaining access to restricted content. Proxies function like a VPN, but they do not provide information encryption for your device.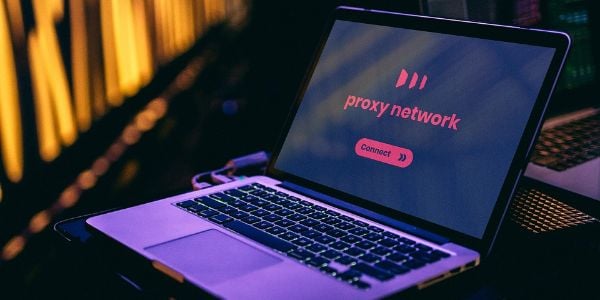 They come with less functionality than a VPN, making them faster and easier to deploy on your device. There are thousands of free proxies to use, so even if your institution blocks a number of them, you still have several others to choose from.
You should keep searching for an unblocked proxy until you find one to use. Proxies can also help disable cookies on your device, deactivate running scripts, and remain anonymous on the internet.
If you want to use a proxy, ensure you find a good one because a number of them come with interrupting ads, which can make your system run slow. A proxy may not be as robust as a VPN, but its relevance in helping to unblock sites is enormous. Sometimes your network may not allow you to install a VPN, but you can install a VPN through a proxy.
How to use a Proxy
Web browsers such as Chrome and Firefox have many proxy extensions in their stores. Google Chrome has the infamous HMA Chrome Proxy extension, which you can easily configure and bypass security protocols.
Firefox browser extension is easy to use and lightweight. They have robust built-in functionalities that can let you access restricted content on the internet. Follow the steps below to enable Chrome or Firefox proxy extension.
Navigate to Firefox or Chrome web store. Search for the proxy extension and download it
When the download is complete, a pop up would appear, click on add extension
Install the extension and confirm the installation
At the top right of your browser address bar, you would find the proxy's icon (a donkey hat in case of HMA), click on it
Click on Turn on
Click on Disguised for a list of locations
Select the location you want and start browsing
Automatic proxy setup on Windows
Setting up a proxy server on your windows machine can serve as an intermediary between the internet and your device. The proxy server would make requests to other servers, websites, and services for you and help bypass security protocols. A proxy server would enable you to access blocked websites, but it can also help you save a lot of bandwidth. Follow the steps to set up a proxy server on your windows device:
Find a proxy server you want to use on the internet
Go to settings
Select network and internet
Click on proxy – this would display the list of available proxies on your device
Go to Automatic Setup section
Now, turn the 'Use Setup Script' switch on
Enter the proxy script address
Click on save button and exit settings
Manual proxy setup on windows
Find the proxy server you want to use on the internet
Go to Settings on your PC
Click on network and internet icon to see a list of network and internet settings
Select Proxy
Go to the 'manual proxy setup' section
Turn on the 'use a proxy server' switch
Enter the proxy IP address you have in the address field
Enter the Port address in the port field
Click on save and close the settings windows
Option 3: Accessing blocked contents through the IP address
Every website has an IP address, and you can choose to use the IP instead of the URL to block some restricted websites. IP is an acronym for internet protocol, and it is managed by the Internet Assigned Numbers Authority (IANA).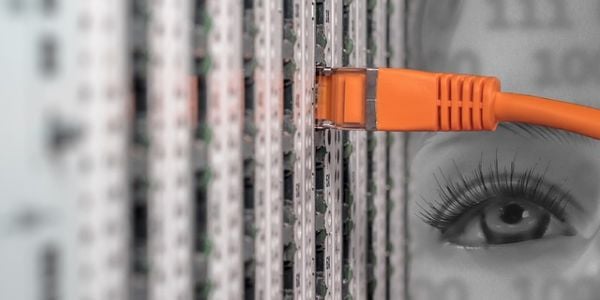 An IP address is a numerical value assigned to every device for seamless communication. Using an IP address to access blocked content would especially work if your school or workplace blocked a website URL instead of the IP.
It means you need to know the website's IP address before using it to access the portal. Follow the steps below to get the IP address of any website from your windows device.
Go to start menu
Type CMD to open a command prompt
Type 'Tracert' followed by the 'site URL,' e.g., Tracert privacysavvy.com
Finding the IP address on Mac
Head over to network and utility
Click on Traceroute which can be found at the top of the page
Type the website URL
Finding the IP address on Linux
Type dig followed by the website name in the terminal and the IP address would display.
Finding the IP address on Mobile
To find the IP address of a blocked website on android and Apple phones, you can search through the Play store and app store for an app called Traceroute. Install and type in the website URL to get the IP address — when you find the IP address of the blocked website head to your web browser and input the IP address in the address bar and hit the enter button.
Option 4: Use of TOR to access blocked websites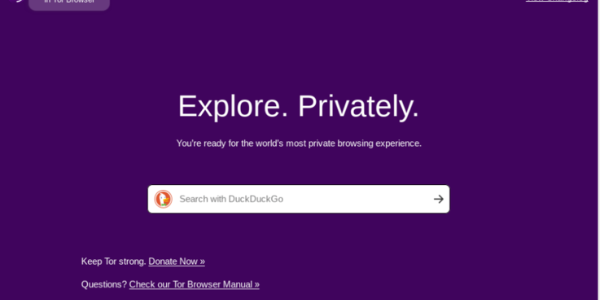 The Tor Browser network runs on relay software that allows users to connect to the internet and escape geo-restrictions. You can use the Tor browser to mask your location from Geo website blocking and internet oppressive Governments. The Tor browser connects to several relays and makes it almost impossible to figure out who the user is or the device's IP address.
Tor bypasses web blockers when correctly set up. It can help you remain anonymous on the internet; access blocked contents in the school, home, office, or abroad.
Furthermore, the Tor browser can serve as a gateway to access .onion sites and the dark web. Aside from using it to access blocked websites, the Tor browser can also enable you to remain private on the internet and keep you free from hackers.
How to use Tor
Download the Tor browser from the internet
Install it on your PC by double-clicking on the installer package
After installation, you would find a Tor Browser folder on your install location
Open the folder and click on Browser.exe
A new window would open, asking you to either connect to the Tor network or configure a Proxy setting
Select Connect to Tor Network and start accessing blocked contents
Final notes
Governments are increasingly censoring websites in various countries. Business owners are blocking out a lot of sites while educational institutions are also doing the same. These blocks are sometimes unjust, frustrating, and can hindering you from gaining access to valuable information or pleasure. If you feel angry about a website block, the tips in this article can help unblock websites in the school, office, or the workplace.
However, you should take caution unblocking websites, especially in schools and your workplace. It may violate organizational policies. But if you feel safe and happy to unblock, please use the steps above.
All of the options we have listed above will serve you to unblock websites at school, work, or abroad – anywhere you want. However, undoubtedly, nothing beats VPNs when it comes to unblocking content worldwide effectively. It also comes with robust security for protecting your privacy and concealing your actual location online.
About the author
Abeerah Hashim
Abeerah is a passionate technology blogger and cybersecurity enthusiast. She yearns to know everything about the latest technology developments. Specifically, she's crazy about the three C's; computing, cybersecurity, and communication. When she is not writing, she's reading about the tech world.