Are you a sports lover? Worried about missing your favorite games during your next trip? Don't worry! Learn how to watch ESPN outside the US at any time.
We know the pain of leaving an exciting league in the middle just because you have to travel abroad without access to your favorite ESPN USA. That's why we have compiled this guide for you.
Upon reaching the end of this guide, you can stream ESPN on-demand regardless of your current location.
A quick guide to watching ESPN outside the US
In a hurry to watch your favorite UFC fights again? Here's a quick guide to enjoying ESPN streaming anywhere.
Equip your device with a VPN. Our top recommendation for first-time users is ExpressVPN since it has proven to be the best for bypassing geo-restrictions. But you can use any other VPN of your choice too.
Connect to the right server. For instance, if you want to watch ESPN USA content, you should connect to a US VPN server that shows the best connectivity.
Head to ESPN Player. Simple as that! Since you have changed your online location, you'll no more face content blocking when you visit ESPN or ESPN+.
If this quick guide doesn't answer your queries, read along to learn how to watch ESPN internationally.
What is ESPN? Why can't I watch ESPN abroad?
While ESPN is not new for many of you, let us quickly explain it for those who don't know anything about it besides being a sports channel.
ESPN, or precisely, the Entertainment and Sports Programming Network, is basically a sports media platform owned by ESPN Inc.
The parent company has dominant shares from The Walt Disney Company (80%), with the remaining 20% belonging to Hearst Communications – both American conglomerates. (This might be the reason behind the content restrictions on ESPN).
ESPN is available for free as a cable TV channel. Hence, all it takes to watch ESPN anywhere globally is to subscribe to a cable TV service that offers ESPN.
However, a key issue with watching ESPN on cable TV is the kind of content available. For example, you may miss out on UFC or NBA simply because the content isn't available in your region.
Can I watch ESPN without cable?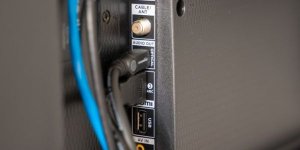 Technically, yes, you can!
It's because ESPN isn't merely available as a cable TV channel. Instead, it offers a dedicated web streaming service or an app to let the users view ESPN without a cable subscription. The online service hosts video clips and content covered on the ESPN channel.
Also, the firm offers ESPN+ as an add-on to the free ESPN app. This low-cost add-on comes with a great feature – live streaming of specific events not available on the regular ESPN channel or the app. (That's what it charges for!)
So, in short, you don't specifically need cable to access ESPN.
But again, if you think you can watch ESPN outside the US through the app, you can't unless you follow the steps outlined in this guide.