How to unblock the Netflix version of your choice anywhere on any device
Here is a comprehensive guide to unblock Netflix anywhere. Find out all about which methods you should use to enjoy Netflix at any location on any device.
Staying home was never so entertaining in the past as we had no Netflix back then. But today, when Netflix is available and offering easy access to our favorite media anytime, there is another problem. Users cannot unblock the Netflix version they want at all times.
Why?We hear you ask.
Because Netflix is not the same everywhere. It means either you cannot watch your desired show at all if Netflix doesn't permit your area for that. Or, if you can watch your favorite show now, then the day you go out of your country, you lose access to it.
Isn't it a rude behavior from the streaming giant?
I think, it is! But I believe there's always a key for every lock. So perhaps, I could get pass through this Netflix lock too. Hence, I started looking for ways to evade Netflix geoblocking, and, I succeeded. So why can't you?
If you are wondering how to unblock Netflix anywhere, then read along.
In this article, I share with you the best ways to unblock Netflix's version of your choice anytime and anywhere.
Why Netflix blocks content
Many of you, after being locked out by Netflix, often question why Netflix has to implement these restrictions.
While you surely reserve the right of free access to media everywhere, services like Netflix often behave contrarily.
In fact, it is not about Netflix only. Many other streaming platforms, like Hulu and Amazon Prime, also implement similar 'region-locking' or 'geo-restriction'. That is, these services offer a certain type of content to limited regions, barring users in other locations.
But why do they do so?
Well, the reasons are many.
The prime reason for such blocking is the requirement from media studios. Although Netflix also produces its v own content, it largely depends on these media studios to source content. It purchases licenses from these content providers to show popular programs.
However, such licensing agreements also bound Netflix to present the programs to the users specified by the media providers. This can be because either the content is not suitable or not in-line with the content policies of a particular region.
Or, simply because the media providers want to bar local users from such free access so that they can make money via advertising on cable or satellite.
Sometimes, Netflix simply has to follow such region-locking because a fellow streaming service, such as Amazon Prime, bears exclusive license to its airing in a specific location.
In such cases, Netflix cannot bring that content to its library for the users in that area. If it does, this will give rise to conflicts (possibly legal ones) between Netflix and the media studios.
While that is all seemingly okay for Netflix, it isn't okay for the users though.
Obviously, it will be very frustrating for a registered Netflix USA user to lose access to the huge content library merely because the user traveled abroad.
In addition to such geo-restrictions, users may also see Netflix blocked at localized facilities. For example, many schools often block Netflix on their networks to prevent distractions for the students.
Even some offices also block Netflix on their networks for the same reason. (This is just like how these facilities often block social media sites like Facebook.)
Nonetheless, this isn't the end of the story. You can still use Netflix abroad in the same way as you did, and can even unblock Netflix anywhere. All it takes is just a change in your IP address country via a robust VPN. (I explain how to do that in later sections.)
How VPNs bypass Netflix geo-block
Many of you already know about VPNs owing to the robust privacy and online security they offer.
Perhaps, you might still be using a VPN while reading this article because you wanted to change your online location to stay safe online.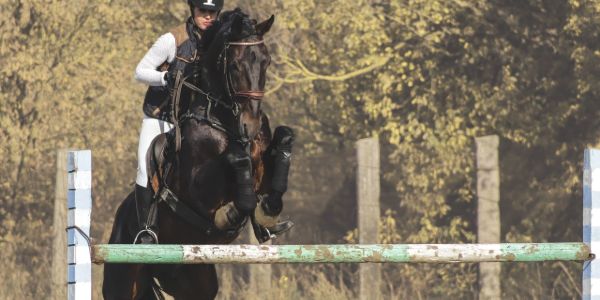 However, there is one more advantage that VPNs offer to you – you can bypass Netflix geo-block.
Although, you might have tried and failed with Netflix with almost all other methods you knew to bypass geo-restrictions. However, a VPN (only a reliable one though) can make you succeed.
Wondering how?
As you connect to a VPN, your VPN client serves as a shield for you in front of the entire internet. All the data generated through your device first goes to the VPN server, which then forwards it.
That way, the entire online world sees you as your VPN client. This even includes Netflix too, which eventually gives you access to your desired media.
For example, as you connect to a USA server via your VPN and then connect to Netflix, it will detect you as a user from the United States instead of your actual location.
That's how you can unblock Netflix US, UK, or any other library anywhere.
Since VPNs work by first encrypting your data before it leaves the VPN servers, it prevents all prying eyes from tracking you online. Thus, whether it is Netflix or any other website, no one can find your actual location.
Netflix proxy error and VPNs
If you knew about using a proxy or a VPN for Netflix unblocking, you might have tried and failed already (probably, that's the reason you are reading this article, and have reached it until here).
So, did you get that annoying Netflix proxy error while accessing the streaming service, "You seem to be using an unblocker or proxy. Please turn off any of these services and try again."?
If so, then you have probably chosen a moderately working proxy or the wrong VPN. That's why Netflix caught your proxy and restricted you from accessing it.
Although, almost every VPN service claims to change the Netflix region successfully. However, keeping in view the route of evading its content restrictions, Netflix has adopted a proactive approach to detect and block VPNs.
You've read it right – Netflix blocks most VPNs! (Though, exceptions are there. You will find about them in the following section).
Briefly, Netflix monitors the IP addresses of the users connecting to its servers.
Since there can be many users of a VPN who are probably trying to connect to the same VPN server, say, a Los Angeles server, all of them would have the same IP address. This is what Netflix tracks.
When it detects multiple users bearing the same IP address trying to connect to its servers, it blocks them all.
As a result, an entire VPN server gets blocked on Netflix. The same can happen with the other servers too. Consequently, you keep getting that annoying proxy error as Netflix detects and blocks your VPN.
And, if you're using a proxy, you are more prone to getting this error.
Of course, a proxy does nothing but hiding your IP address. It simply lets you surf online after connecting to its servers. However, it offers no data encryption. So, any robust service like Netflix can easily detect that you are trying to fake your online location.
Best VPNs to get Netflix unblocked anywhere
While it is difficult to unblock Netflix, it's not entirely impossible though. Despite Netflix's serious crackdown, some robust VPN service providers still manage to serve the customers.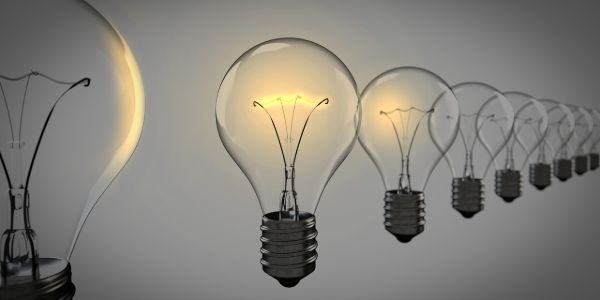 Top Netflix VPNs have implemented various proactive measures to keep fighting against Netflix blocking so that the users can enjoy uninterrupted streaming.
Getting straight to the point, here I list the best VPNs for you to get Netflix unblocked anywhere anytime.
1. ExpressVPN – The deluxe choice
No matter where on the earth you live, when it's about the best way to unblock Netflix, ExpressVPN tops the list.
The reason why this VPN successfully resists Netflix crackdown is its huge network. With around 3500 servers in 94 countries globally, it offers a huge list of countries to change your online location.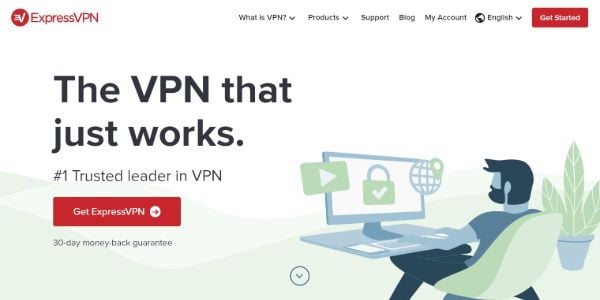 Hence, it manages to bypass Netflix blocking. The moment Netflix attempts to block it, users can quickly connect to the other server and continue streaming.
Apart from this evasive strategy, ExpressVPN also offers fast speed with unlimited bandwidth. Now that makes it a reliable solution to enjoy the best streaming experience.
Moreover, ExpressVPN supports almost all major operating systems and devices. And every app has an intuitive user-interface.
So, whenever you want to watch your favorite show, be it on your smartphone, your PC, or your TV, you can easily do so after connecting to this VPN.
Besides, if you face any trouble in using their services, at any time, you can contact the ExpressVPN support team. They are available 24/7 for you via live chat.
Though they have also provided a range of troubleshooting guides, and tips and tricks to unblock Netflix, on their website. So, you may likely find the solution to your problem in these guides without having to chat with them.
Aside from its awesome features suitable for streaming, it also offers numerous other benefits to the users. One of these is its no-logging and data retention policy.
It means they are not really interested in tracking or storing your online activities. Whatever you do online remains private to you only.
Plus, they reside in the British Virgin Islands, which is an autonomous privacy-focused jurisdiction. Hence, you can trust the ExpressVPN providers' privacy policies.
The only problem (for some of you) with ExpressVPN is its cost. However, their tremendous services certainly make them worth the money.
Also, they offer a 30-day money-back guarantee. Hence, you can try their services with trust to have your money back if you aren't satisfied (which is unlikely).
Pros:
Unblocks range of Netflix libraries globally.
5 simultaneous connections.
Superfast speed.
Unlimited bandwidth.
Military-grade encryption.
No logging or data retention.
Apps for all almost all the operating systems available today (including both widely-used and less known ones).
24/7 customer support.
30 days money-back guarantee.
Cons:
It may be expensive for some users.
No free trial.
To know more about this VPN, check out our detailed ExpressVPN review.
2. NordVPN – A smart option
Wondering why I call it 'smart'? Because like ExpressVPN, NordVPN is also a smart Netflix unblocker.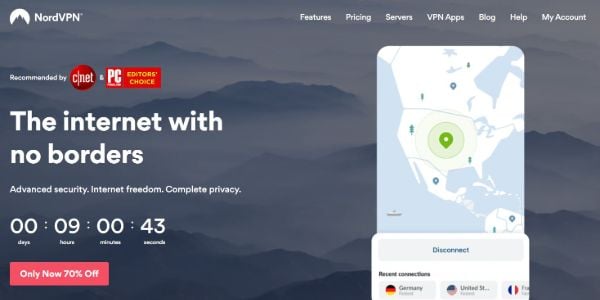 It is also a robust VPN service boasting over 5500 servers in 59 countries across the world. Though the range of countries is not as huge as ExpressVPN, it's still good since it includes almost all major countries that you would like to choose.
Plus, even in a limited country list, the VPN has managed to set up thousands of servers. Hence, whatever country you select, you can continue to browse with the same location.
It's especially useful to unblock Netflix version of your choice.
For example, you can unblock Netflix USA easily via NordVPN as it has over 2000 US servers. So, if you face any blocking while using one US server, you can switch to another and continue streaming.
Besides streaming features, NordVPN also comes with other worthy options, such as military-grade encryption. It also bears a no-logging policy that you can trust considering their presence in Panama – another privacy-focused jurisdiction.
Besides, it offers robust security against trackers and malware. Hence, if you ever visit a harmful or malicious website, this VPN will alert you.
Above all, NordVPN isn't as expensive as the ExpressVPN. It means if you cannot afford to pay a higher price, you can opt for NordVPN to unblock Netflix.
However, this drop in price comes also comes with a drop in browsing speed. So, you should not expect it to perform as swiftly as ExpressVPN. But if speed is not an issue for you, then NordVPN is a smart choice.
Read our comprehensive NordVPN review.
Pros:
Unblocks Netflix.
Fast speed.
Robust military-grade encryption.
6 simultaneous connections.
No-logging and data retention.
Block malicious websites.
Affordable pricing plans.
Offers money-back guarantee of 30 days.
Cons:
Slower than ExpressVPN.
Limited range of countries offered.
It does not offer a free trial.
3. Surfshark – Fast and cheap
For all those who do not wish to pay a hefty amount for subscribing to a VPN, yet they want to unblock Netflix movies anywhere, Surfshark is the ultimate choice.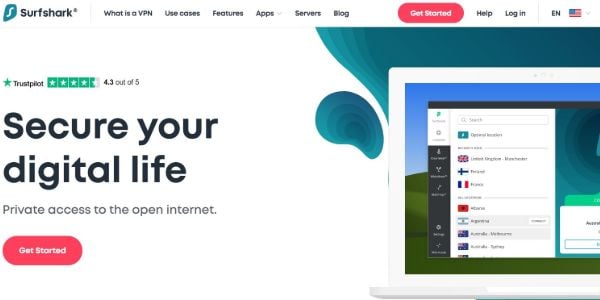 This one is a relatively newer entry to the list of best VPNs. Yet, in a short time, they have managed to make it to the top with tremendous features.
The VPN provider presently boasts over 1700 servers in 64 countries; you can see the country list is even bigger than NordVPN.
It means you have got more online locations to choose when you wish to change the IP country.
The VPN offers considerable speed. Hence, unless your internet connection is really slow, you won't face any trouble while streaming Netflix with Surfshark.
Besides, like ExpressVPN, Surfshark is also based in the British Virgin Islands. So, you can trust their no-logging policy.
It also comes with advanced encryption protocols to keep your data safe from prying eyes.
Plus, like the above two premium VPNs, Surfshark also offers ad blocking, kill switch, DNS leak protection, and other notable features including NoBorder mode that allows you to use the VPN even in restricted locations such as China.
What makes it desirable among all VPNs is its very affordable subscription rate backed with a 30-day money-back guarantee. Also, it offers unlimited device connections on a single account.
Pros:
Unblocks Netflix.
NoBorder mode.
Unlimited simultaneous connections.
Adblocker and whitelister.
No-logging and data retention.
24/7 customer support.
Extremely affordable.
Cons:
Not as fast as other top VPNs.
Not suitable for slow internet connections.
Limited range of servers.
No free trial.
Unblock Netflix at school
As I said earlier, a vast majority of schools globally have blocked Netflix, alongside social media apps, on their networks.
They all justify this blocking as a means to reduce distractions for the students.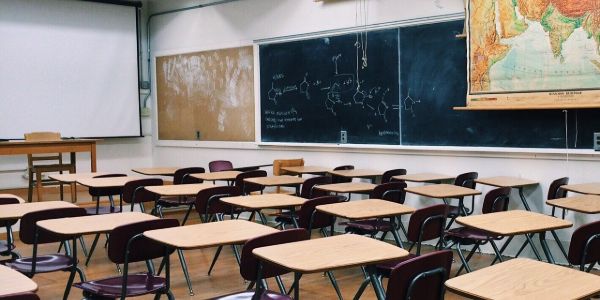 However, Netflix isn't about entertainment shows or movies only. You can also watch different informative media on this platform. In fact, students can take help from Netflix for school assignments.
Alas, you cannot convince schools for that. But you can certainly wish for these school authorities to realize the importance of Netflix for students.
Nevertheless, you have got a workaround on your part!
If you want Netflix unblocked at school, you can simply use a VPN (like the ones I just mentioned).
All of these VPNs offer support for iOS and Android devices too. It means you can install the VPN apps on your smartphones or tablets/iPads, and unblock Netflix.
So, whether you wish to pass your school recess time while watching Netflix, or you want to get immediate access to any information available on the streaming platform, simply connect to your VPN and enjoy unrestricted Netflix even on your school network.
Netflix-banned or blocked VPNs
Notably, Netflix's aggressive crackdown against VPNs has made many VPN services to give up.
So, despite the overwhelming presence of VPN services in the market, you won't find many of these claiming Netflix support.
And even if any VPN brags about Netflix access, it's often a false claim.
However, some VPN providers have been brutally honest about their defeat from Netflix. Consequently, they do not even mention this streaming platform on their websites anymore.
Here is a list of some of the VPNs that no more work with Netflix.
Hola VPN
Hola, a popular, rather an infamous VPN service online, can no more unblock Netflix.
Besides, you shouldn't even think of using this VPN because it's not really worth a try.
The service has been known for its abusive attitude towards the users. This includes everything from barraging users with pirated content to conducting DDoS attacks on sites.
TunnelBear
TunnelBear is a nice VPN service, however, they too have failed from Netflix. Yet, they have been honest about their defeat.
In fact, they do not really make any such claim regarding Netflix unblocking on their website. Rather, here is what they state in their Help section.
Typically, the restrictions upheld by content providers are in compliance with laws governing the geographical-restriction of copyright material. TunnelBear is unable to provide a way around those restrictions.
Unblock-Us
Another relatively unpopular VPN is Unblock-Us that has failed to serve its users with Netflix.
Although, they claim to support numerous operating systems. But their entire knowledgebase has no mention of Netflix – a pretty good hint of their incompatibility with Netflix.
Buffered VPN
This one is a small VPN service with only 28 server locations.
Although, they offer fast speeds, unlimited bandwidth, no-logging, and support for all devices. However, they do not work with Netflix anymore.
Unlocator
This one is just another VPN defeated by Netflix.
As of mid-2016, Unlocator has stopped working with Netflix.
Even today, it boasts support for Hulu, iflix, HBO GO, and a lot more channels, but no Netflix.
I even tried searching their knowledge base. But clicking on the only article, which probably explained about changing locations to use Netflix, now shows "page not found".
Unotelly
It's a VPN that made a great start with happy users who could access Netflix with this VPN. However, it eventually bowed down to the streaming giant.
And, today, their website isn't working anymore.
Unotelly looks like just another venture that failed to grow after achieving a sharp rise in growth. Now, it merely exists as #unotelly in some old users' tweets.
HideIPVPN
HideIPVPN makes great claims on their website. Their features (as mentioned) include fast speeds, DNS leak protection, no-logging, 24/7 customer support, and even a 30-day money-back guarantee without question. However, their Refund Policy in the ToS states,
Important! The service is provided "as-is". We cannot guarantee that our service unblocks certain sites. The fact that you are not able to access a site using HideIPVPN cannot be a reason for a refund request.
Wondering why did I mention this point? It's because HideIPVPN has previously faced Netflix blocking.
Although, their website, as of today, does mention Netflix USA as an unblocked website. However, it is certainly a matter of trial.
And, because they offer no free trial, and no refund if you fail to unblock any website with their VPN, there is no other option but to risk money to see if they can really unblock Netflix.
Plus, after going through their expensive pricing plans, it seems better to spend money on a tested and trusted VPN like ExpressVPN instead of this one.
GetFlix
GetFlix is another modest VPN supporting about 200 different channels across the US, UK, Australia, New Zealand, and more. But, it does not support Netflix.
Opera VPN
Perhaps, a disappointment for Opera users. While you can do a lot more things with your Opera browser's built-in VPN. Sadly, you cannot unblock Netflix with it.
Overplay
In their supported channels list, Overplay does mention various Netflix libraries including Netflix US. However, they only offer in-browser support.
Also, considering their costly subscription rates and their history of failure with Netflix, it isn't wise to test this one for Netflix streaming when you already have other great options.
Blockless
Another unsuccessful VPN venture that terribly failed against Netflix.
Today, they are more prominently available as a browser add-on.
However, this add-on also looks inoperative for unblocking Netflix since mid of 2019 according to customer reviews.
A quick recap to get US Netflix unblocked regardless of your current location
Now that you know which VPNs work for Netflix, it's now time to watch Netflix on your device.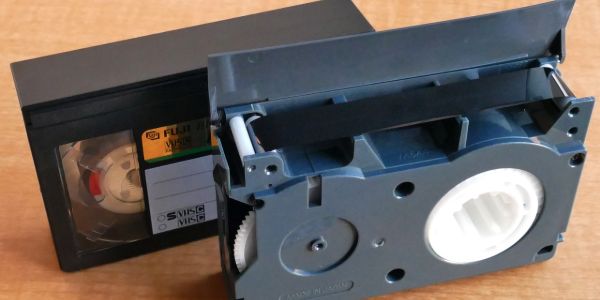 So, here comes a quick guide to unblocking Netflix.
Since I like ExpressVPN the most, so I recommend using this VPN to watch your favorite show. But if you want to try any other VPN for changing the Netflix region, still you can follow these steps to proceed.
Step 1: Sign up for the VPN
To unblock Netflix on your device, you first have to have the VPN ready with you. So, go to the website of ExpressVPN, or any other VPN, and create your account.
For this, you need to enter your details and choose a subscription plan.
All three VPNs that I mentioned above work seamlessly well with Netflix. Plus, they all offer a money-back guarantee. So, you can choose any of the subscription plans with confidence.
Step 2: Download and install the VPN software
After signing up successfully, it's now time to set up the VPN on your device.
Simply download the right VPN version according to your operating system. Follow the instructions on the installation wizard to set up the VPN.
Since most good VPN require no specific configurations, you won't face any trouble during installation. Plus, they also provide detailed installation guides on their site for help.
Step 3: Choose the right VPN Server
After successful installation, it's now time to connect to the appropriate VPN server to access Netflix.
Choose the server of the country whose Netflix library you want to access.
For example, to unblock Netflix USA, connect to a USA server on your VPN.
Step 4: Login to your Netflix account
Now that you have changed your online location, it's now time to start streaming.
Simply, login to your Netflix account, and enjoy the access to your desired Netflix content. That is it.
Does a smart DNS proxy work for unblocking Netflix?
Have you seen VPNs claiming to offer Netflix support through their Smart DNS? Then you might be wondering what this feature is all about.
Let me explain.
A Smart DNS works on top of most VPNs or proxies to let the users connect to the right DNS server.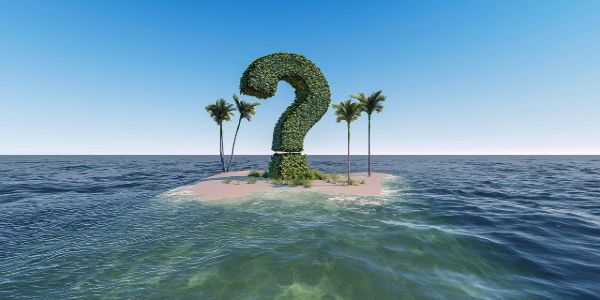 These proxies coupled with Smart DNS read the users' incoming domain (or DNS) requests. This empowers them to automatically connect the user to the relevant server.
Hence, these services save users from the hassle of looking for the right server. This is something very useful for the users looking for servers to unblock Netflix streaming.
For instance, when a user attempts to connect to Netflix, the Smart DNS proxy will read the user's request for "netflix.com". In turn, it will automatically connect the user to a US Netflix server.
It means that not only the proxy (or the VPN) changed your location, but also provided you with the right DNS server.
Many web proxies and even some VPN, feature their Smart DNS as a means to bypass the Netflix VPN ban. They also promote this feature more as a marketing tactic for their VPN. However, after subscribing to such services, users often face trouble in accessing Netflix.
Why does this happen?
It's because of the rise in the use of Smart DNS for accessing Netflix caused the streaming giant to detect this approach. Eventually, just like VPNs, they started a crackdown against Smart DNS proxies too.
Therefore, today, having a Smart DNS proxy does not warrant that you can unblock Netflix with it.
However, the ones powered by robust services, such as the MediaStreamer by ExpressVPN, still manage to bypass Netflix blocking. This service is available with every ExpressVPN connection. So, when you sign up for this VPN, you automatically get the Smart DNS too.
Netflix in a browser VS. Netflix app
Another issue that most users face with a VPN is that they can connect with Netflix via a web browser. But, despite using the same VPN, they fail to connect to the streaming platform via the Netflix app.
Now, what is this mess all about? Netflix should remain Netflix, isn't so?
As a matter of fact, the Netflix app and the Netflix website that you connect to via your browser are different.
And that's the reason they both respond differently to your VPN client.
Your device browser actually works over the DNS servers specified by your device operating system. It can also leak this information to the websites you visit. Hence, they reveal your actual location to the websites despite an IP change.
However, if you use a robust VPN or proxy that routes all DNS requests to its own servers, then your identity remains veiled.
That's why when you connect to the Netflix website via your web browser, most proxies and VPNs work for you.
However, when you connect to the Netflix app installed on your device, the app can override your device's DNS settings. It then forcefully sends all DNS requests generated from your device to a public DNS nameserver, or the ISP's server.
In turn, this creates a conflict in your online location. While your VPN changes your IP address, your DNS requests show something else.
Hence, Netflix catches this conflict and detects that you are using a proxy or a VPN. And so, you cannot watch your favorite show via Netflix app as it blocks you.
Nonetheless, if you use a genuinely proactive VPN, like ExpressVPN, you won't face this trouble. This VPN is resilient enough to evade Netflix's app detection. Thus, you can enjoy streaming with both the Netflix web version as well as the app.
Why we recommend a VPN with Netflix over other tools
The only problem with using a VPN, precisely, a paid one like the ExpressVPN, is its cost.
Many users who simply want a change in their location for temporary reasons, like streaming, do not want to pay.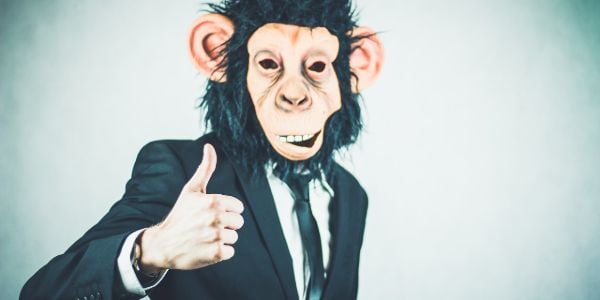 Besides, considering Netflix's proactive advocacy for copyrights, users even get confused about whether they should use a VPN or not. Hence, they keep looking for ways on how to unblock Netflix without VPN.
However, as a free and independent internet user, as well as a paying subscriber to Netflix, rest assured that you reserve the right to unblock Netflix anywhere.
It certainly makes no sense for a service like Netflix to deprive its users of their due rights to use the service merely because of a change in location.
So, it is certainly not an issue if you are using a proxy or a VPN to unblock Netflix.
Besides, if you wish to avoid a VPN merely because of payments, then again, I strongly urge using a VPN.
This is because a web proxy, Smart DNS proxy, or any other method to change IP location is not a long-term solution to evade Netflix blocking.
In the previous sections of this guide, we have already explained how Netflix tracks and blocks proxies and VPNs. Therefore, you might succeed in accessing Netflix with the proxy at one time.
But, sooner or later, you are likely to get blocked by Netflix the moment it detects you. The same applies to Smart DNS and all other methods too.
However, if you use a reputable VPN, like the ones I highlighted above, you can enjoy uninterrupted Netflix streaming regardless of your location.
Plus, these VPNs come with lots of useful features. And, of course, they also respect your privacy and ensure online security – something you reserve the right to enjoy.
In short, here are two reasons why you should use a VPN for Netflix.
At first, online security is your right that you should not compromise for a mere streaming service.
Secondly, you can enjoy unblocked access to Netflix no matter if you're traveling abroad, in school, or at work.
Some essential notes
While now that you know how to unblock Netflix anywhere, here is a quick reminder that you actually need a Netflix account for these methods to work.
If you think, or anyone has told you, that you can use Netflix via these methods without an account, then this isn't the case. Nor would I advise anyone to try to use Netflix without creating a user account.
However, once you register yourself, you can now access your desired Netflix content regardless of your sign-up location.
For example, if you registered an account on Netflix UK, you can access Netflix USA library if you move to the United States, or you use a VPN.
Netflix does not care about your sign-up address. It simply detects your location via your IP address. Then, based on your online location, it presents the corresponding media library to you.
It means all you need to access Netflix is a user account.
If you don't have one yet, here's how to create.
Go to the Netflix website, enter your email address, and click on "SIGN UP NOW."
Choose your default location. If you wish to access the biggest content library, then select the United States.
Enter a US address. (Netflix isn't really concerned with your physical address, so you can enter just anything.)
Enter the state zip code (should be a valid zip code that must correspond with your online US State).
Enter your payment card (credit/debit) details for subscription. If you don't want to share your card details, you can use Netflix Gift Cards that are easily available for purchase.
And this is it.
Once you create an account, just remember your login details and have your VPN activated. You can enjoy Netflix streaming regardless of your location and device.
Wrapping up
Whether you want access to your desired program or wish to watch an informative documentary, Netflix is the ultimate choice.

However, the way these guys have implemented geo-restrictions on their content doesn't seem right. Neither it suits a streaming giant like Netflix, nor is this something a paid user should deserve.
Fortunately, with VPNs like ExpressVPN, NordVPN, and Surfshark, you can enjoy your due right to access your preferred media anywhere.
Despite Netflix's hostile blocking of proxies and VPNs, these services have managed to fight for your rights. Not only they provide you with your due right to online privacy, but also with the entertainment you deserve.
So, if you have been frustrated by Netflix blocking, after reading this guide, you can now unblock Netflix anywhere finally.
Yet, if you face any troubles while doing so, feel free to share your issue in the comments section. Team PrivacySavvy is all there to assist you.
FAQs
Is there a best free VPN for Netflix?
How can I get rid of the Netflix proxy error?
What is meant by 'Proxy or Unblocker' mentioned in the Netflix error?
Can I turn off my 'Proxy' or 'Unblocker'?
About the author
Abeerah Hashim
Abeerah is a passionate technology blogger and cybersecurity enthusiast. She yearns to know everything about the latest technology developments. Specifically, she's crazy about the three C's; computing, cybersecurity, and communication. When she is not writing, she's reading about the tech world.