Staying home was never so entertaining in the past, as people had no Netflix back then. But today, when Netflix is available and offers easy access to your favorite media anytime, there is another problem. Users cannot unblock Netflix's version they want at all times.
That's because Netflix is not the same everywhere. It means you cannot watch your desired show if Netflix doesn't permit it in your area for that. Or, if you can watch your favorite show now, you lose access to it the day you leave your country.
Isn't it somewhat rude of the streaming giant?
We think it is! But believe there's always a key for every lock. So, you can get past this Netflix lock too. We started looking for ways to evade Netflix geoblocking and succeeded. So why can't you?
If you are wondering how to unblock stream Netflix anywhere without content restrictions, then read along.
In this article, I share with you the best ways to watch Netflix's version of your choice anytime and anywhere.
Unblocking Netflix anywhere – The quick guide
While multiple methods can let you unblock Netflix (as covered later in this guide), using a VPN is the most straightforward and reliable way to do it. By following the steps below, you can get Netflix unblocked on any of your devices quickly:
Select a VPN provider that's tested to work with Netflix worldwide and choose your subscription plan. While NordVPN works great for, courtesy of its high speeds, a massive network of services, and advanced encryption, you can download any other VPN of your choice.
Download the VPN app for your operating system. Most providers send links and instructions for that immediately after your subscription in an easy-to-digest short email.
Install and open your VPN application.
Connect to a VPN server in your preferred location. For example, if you want to watch Netflix España, you'd need to connect to a Spain server – the same goes for Netflix UK, USA, you name it.
Once connected to the selected VPN server, head over to the Netflix website or app and start enjoying your favorite series or movie.
That is it. With the above 5-step method, you can stream any version of Netflix from anywhere (school, office, house, while abroad, you name it) without hassle. Continue reading if you wish to read more about the topic in detail.
Why Netflix blocks content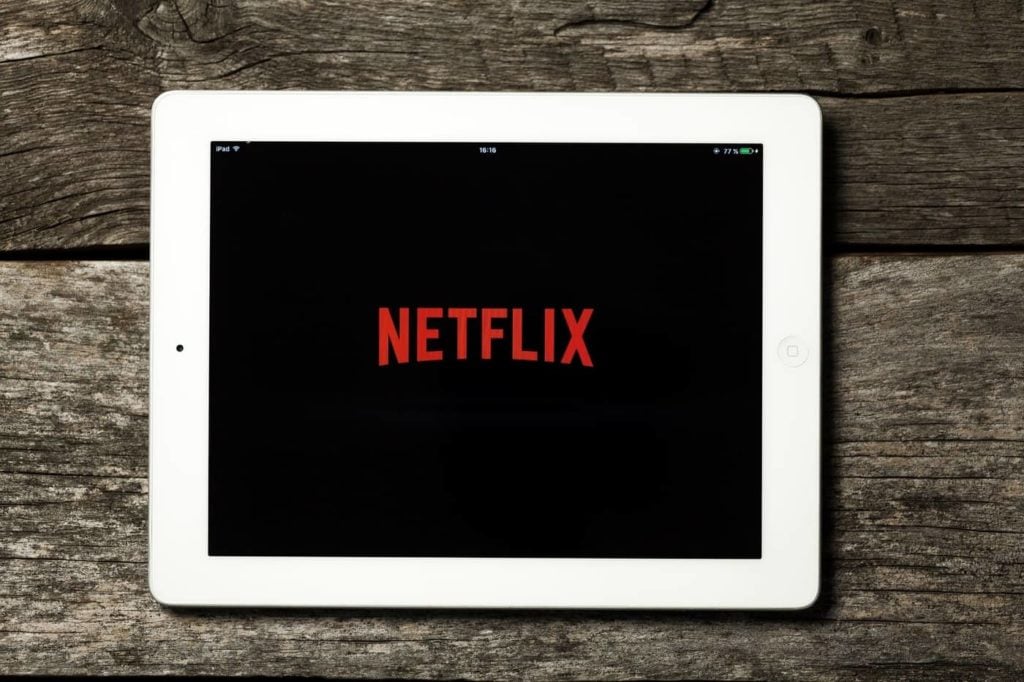 Many of you, after being locked out by Netflix, question why Netflix has to implement these restrictions.
It isn't about Netflix only. Instead, other streaming platforms, like Hulu and Amazon Prime, also implement similar 'region-locking' or 'geo-restriction.' These services offer a specific type of content to limited regions, barring users in other locations.
But why do they do so? We hear you ask.
The prime reason for such blocking is the requirement from media studios. Although Netflix also produces its own content, it largely depends on these media studios to source movies and shows. It purchases licenses from these providers to show popular programs.
However, such licensing agreements also bind Netflix to present the programs to the users specified by the media providers. This can be because either the content is unsuitable or not in line with the content policies of a particular region. Or simply because the media providers want to bar local users from such free access to make money via advertising on cable or satellite.
Sometimes, Netflix follows such region-locking for content because a fellow streaming service bears an exclusive license to air in a specific location. In such cases, Netflix cannot bring that media to its library for the users in that area. Doing so might give rise to conflicts (possibly legal ones) between Netflix and the media studios.
Besides such geo-restrictions, users may also see Netflix blocked at localized facilities. For example, many schools and offices often block Netflix on their networks to prevent distraction.
Nonetheless, this isn't the end of the story. You can still use Netflix abroad in the same way as you did. All it takes is a change in your IP address country via a robust VPN. (I'll explain how to do that in later sections.)