Unblock iPlayer outside UK (watch abroad, in the US, anywhere)
Want to unblock iPlayer outside the UK and watch BBC programs abroad? A VPN is all you need. This article quickly explains how to do it.
Online streaming is on a dramatic rise all around the world. But it seems geo-blocking and media streaming go hand-in-hand.
People often connect to the internet to stream music, movies, live shows, TV Programs, and so on. However, more and more streaming platforms are deploying Geo-Blocking technologies to restrict access outside a particular region.
Geo-blocking has caused a lot of frustration for so many people due to their inability to stream their favorite content.
iPlayer offers lots of streaming content from the BBC library, both new and old. It is one of the platforms that deploy Geo-blocking technology, which restricts viewers outside the UK. But just because you're not in the UK does not mean you shouldn't have access to your favorite streaming platform.
We will show you how to unblock iPlayer from overseas with simple and effective methods. Whether you live in a country that cannot access BBC iPlayer or in the USA, this guide would help you bypass BBC iPlayer Geo-Blocking technology.
How can I watch iPlayer while being outside the UK?
BBC iPlayer has geo-blocking technology, which prevents users from accessing it outside the UK. BBC iPlayer has a lot of rich contents, which is fantastic for people resident in the UK.
There are in-demand and fantastic shows for subscribers to watch worldwide. It is subscription-based but again has one problem; the geo-restrictions. It means that you won't be able to watch BBC iPlayer content outside of the UK, normally.
BBC makes its money through subscription. So they deployed content filtering technology that can restrict you from gaining access from outside of the UK.
However, with the right tools, you can change the IP country and watch BBC iPlayer in America or other countries. We will show you how to unblock iPlayer and enjoy it from outside the UK using a VPN, the easiest way.
Unblock the iPlayer abroad with VPN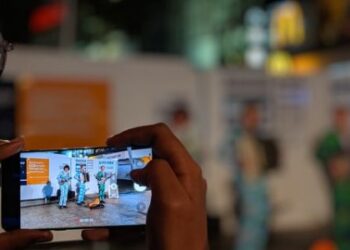 A VPN (Virtual Private Network) is the best way to watch BBC iPlayer outside of the UK. But not all VPNs can bypass the streaming service's Geo-blocking technology.
BBC pays its UK TV rights; therefore, it would restrict viewers from other locations to make a profit.
But you may want to watch it outside of the UK, which is quite understandable. It offers radio contents, TV programs, live events, documentary, and so much more.
Its streaming services are similar to major US streaming platforms such as Netflix and Hulu TV.
You can watch the BBC iPlayer from outside of the UK with a couple of methods, including free proxy websites, SmartDNS services, and VPNs. But the most reliable tool to break the robust Geo-blocking technology of BBC iPlayer is a VPN.
Short on time?
Here is a quick guide for unblocking iPlayer and watch it in the US or anywhere in the world you want:
Subscription to a quality VPN service. Our number one recommendation is ExpressVPN.

Download and install the VPN application on your Windows PC, Mac, iPad, iPhone, or Android.

Pick a UK server and connect.

Go to BBC iPlayer and signup (log in if you have an iPlayer subscription already).

You should have the iPlayer unblocked now. Enjoy your favorite BBC iPlayer content.
What is a VPN, and which are the best VPNs to unblock iPlayer?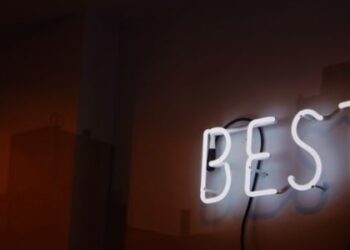 A virtual private network, also known as a VPN, helps protect your online privacy and help you connect remotely to the internet. VPNs are the greatest rivals of geo-blocking content filtering technologies.
VPN providers let you hide your your IP (Internet Protocol). They change your location, encrypt your connections, and ensure your online activities are not traceable.
There is no shortage of VPN services online, but finding a strong VPN that can bypass the content filtering technology of BBC iPlayer can be a challenging task.
BBC deploys a state of the art technology for geo-blocking, and only a handful of VPNs can successfully bypass it.
Do not worry because we have dug deep and tested a range of VPNs that can get the job done for you.
Some VPNs might work better in specific locations. Others might also be more efficient, depending on the platform you are using. However, we have analyzed a range of VPN and came up with the best three you can find on the internet. Here are the top 3 UK VPNs that can help you unblock iPlayer outside the US or any part of the world.
1. ExpressVPN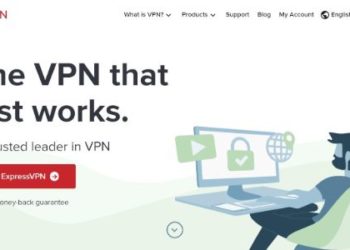 Look no further if you desire a VPN that offers reliability and speed. ExpressVPN executes with blazing speed and is the number one choice for accessing BBC iPlayer in the US or anywhere in the world.
It has multiple servers in the UK, which would enable you to connect to a range of iPlayer-compatible servers, giving you several choices.
With ExpressVPN, you can be in the US or any part of the world and connect to a server in the UK. The provider supports UDP and TCP; it enforces a strict zero log policy and allows you to stream your favorite programs on BBC iPlayer without any buffering issues.
It's not all that ExpressVPN offers; the VPN service has a friendly technical support team that is available to extend a helping hand 24/7. Should anything go wrong, they help you fix issues and ensure a flawless user experience.
ExpressVPN would not only bypass BBC iPlayer geo-blocking technology, but it would also stop your ISP from throttling your internet. Furthermore, it ensures you remain anonymous on the internet, protects you from hackers, spyware, and cookies, which can intrude into your privacy.
Some key features of ExpressVPN:
Blazing connection speed
Multiple servers spread all over the world (over 3000 servers at 145 locations)
No buffering
Blocks intrusive cookies
24/7 customer support
30 days money-back guarantee
Offers split tunneling
Disables ISP internet throttling
2. NordVPN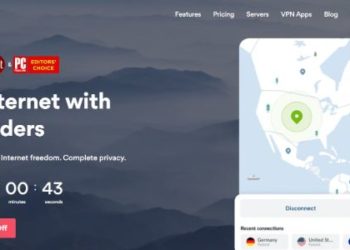 When you think about reputable VPNs, NordVPN comes to mind in a flash. Think about speed, dynamism, and multiple servers in the UK; NordVPN has them all and stands head and shoulder above lots of VPNs out there on the internet.
It has more than 400 servers in the UK and many other servers worldwide (over 5000 in total). They keep on improving on their services to outdo BBC iPlayer geo-blocking technologies.
The provider offers excellent connection speed, blocks out intrusive and dangerous cookies, ensures system information privacy, and gives you second to none good user experience.
Furthermore, NordVPN offers pro-active chat support, and its content unblocking technology is highly resilient and adaptable. All these features would enable you to gain access to BBC iPlayer outside the UK easily.
NordVPN has anti-DDoS (Distributed Denial of Service) technology. A DDoS attack uses botnets to attack a device or a service and makes its resources unavailable. It overwhelms a service with colossal traffic to shut it down. NordVPN is one of the best VPNs that can offer an effective and reliable anti-DDoS system.
Some key features of NordVPN:
Offers 30 days money-back guarantee
Blocks Cookies, stops internet throttling
Anti-DDoS attacks
24 hours a week customer support
Extremely dedicated and attentive customer service
Intuitive and friendly user interface
Fast content streaming
3. Surfshark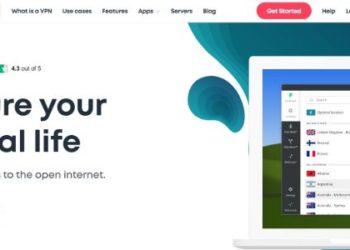 BBC iPlayer deploys a notorious anti VPN system to enforce the geo-blocking mechanism. Using a random VPN may not provide a solution for you because iPlayer technology can detect some IPs related to a VPN and block them.
Surfshark is among the few reliable VPNs out there that can bypass the BBC iPlayer Geo-Blocking mechanism.
Surfshark is an all-round VPN that is great for torrenting and anonymous browsing. It has good customer support, reliable service, and good connection speed as well.
It has multiple servers in the UK, which would allow you to unblock iPlayer abroad. Furthermore, Surfshark is one of the cheapest but most efficient premium VPNs you can find on the internet.
Some key features of Surfshark
Great connection speeds
Blocks intrusive cookies
Good customer support
Protects users from hackers, spyware, and ransomware
Features to consider in a VPN for BBC iPlayer
There are lots of VPNs out there on the internet, but not all can bypass the geo-blocking technology of BBC iPlayer. Some of them are slow, cannot bypass geo-restrictions with the desired speeds, and do not offer adequate security.
We looked at particular criteria for testing and picking the 3 best iPlayer VPNs listed above. Should you wish to do your very own research and get another VPN instead of the three recommended above, you must keep a few crucial things in mind during your selection. Here are the essential features to look out for before selecting a BBC iPlayer VPN.
UK Servers: This is an essential feature to consider before opting for any provider. A VPN service that boasts UK servers would mask your location outside of the UK and make it seem you are physically located in the UK.
Connection Speed: A VPN must have an excellent connection speed to enable you to have a smooth streaming experience. You would want a high definition (HD) quality that would not buffer when streaming on BBC iPlayer. Some VPNs would significantly slow down your connection, while others would speed it up.
Anonymous Browsing: BBC iPlayer geo-blocking technology can detect some IPs that are related to a VPN and block them. Your VPN should be able to keep you anonymous so that you don't get noticed and blocked. It should also be able to provide top-notch security against hackers, cookies, spyware, and so on.
Customer support: BBC iPlayer technology blocks VPN connection as soon as it detects one. Therefore you need a service that is available 24/7 to provide customer support and assign an undetected IP to you should a need arises.
How do I get the BBC iPlayer app in the USA?
Before you begin, you would have to sign up with a quality VPN service and make some tweaks to the settings on your device.
The steps required to get the BBC iPlayer App in the USA vary according to the operating system of your device. Below, we show you how to get it done on Android and Apple devices:
Downloading the BBC iPlayer App outside the UK on iOS
Sign out of your iCloud account
Click on your user name in the setting window, which is located at the top of the screen
Scroll down (till the bottom of the page) and click on sign out
Open your VPN application and connect to a server in the UK
Create a new iCloud account and select the UK as your location
Please note that you would not be able to access data that sits in your old account when you create a new one
Go to the Apple Store
Search and download the BBC iPlayer app
Sing up to your preferred subscription plan
Start streaming
On Android
Download and install a VPN
Start the VPN application and connect to a UK server
Change your Google Play region to the UK from the settings tab
Click on Apps (available in the settings tab)
Look for Google play store and long-press it
Click on Force stop
Next, you need to clear all the Google play store data
Go to device storage and click on Google Play Store, click on Clear Data
Open Play store and search for BBC iPlayer application
Sign-up to a subscription plan and start streaming iPlayer on your Android device
How can I watch UK TV abroad?
You can watch any UK TV abroad, just like BBC iPlayer with a reputable VPN. Simply deploy a powerful VPN on your device to watch whatever UK TV that deploys a geo-content blocking mechanism.
Not only it helps you bypass geo-restrictions, but a VPN can also serve a range of other purposes. Mask your location is one of the primary ones. It means, with a VPN connection, you can look to be in another location and browse the internet like you are in a different area.
VPN's have servers at various parts of the world and would assign an IP address, which is different from your location. Once you're connected to the internet to a remote location, you can watch BBC iPlayer and other UK TV abroad.
Final notes
BBC iPlayer offers a lot of exciting and in-demand streaming content. It is subscription-based and is not available for people outside of the UK. It deploys a notoriously strong geo-blocking and anti VPN technology, which most VPNs fail to bypass.
There are lots of VPN services on the internet, but most of them are already blacklisted by BBC iPlayer Geo-Blocking technology. IPlayer's content blocking system keeps on upgrading and continuing to crack down on the use of a VPN.
However, reputable providers such as ExpressVPN, NordVPN, and Surfshark can let you unblock iPlayer by bypassing its content restriction technology and help you stream content from outside the UK.
Watching iPlayer in the US or anywhere worldwide is no rocket science. Use one of the VPNs mentioned above to change your location to the UK and subscribe to BBC iPlayer to start streaming.
A couple of FAQs around iPlayer unblocking
How do I watch BBC iPlayer with a VPN?
About the author
Nwachukwu Glory
Nwachukwu Glory is a writer, blogger, and tech nerd. She loves trying new gadgets that make life more fun ( and easier). Glory is passionate about digital security and privacy alongside browsing the World Wide Web without any limitations.
Related Readings:
Last Updated: April 11, 2021 by
Aliu Isa