Protect your privacy online
Learn to stay secure on the internet.
Loved and quoted by teams & individuals
"Lucky for us, we have websites like Privacy Savvy that share actionable information with regards to internet security and privacy…"
Rituraj Sengar
Expert writer, Hackernoon.com
"NSA PRISM is the most significant web spying program. PrivacySavvy.com has an extensive guide on it that's worth reading…"
Ehacking Editorial Team
Ehacking Staff, Ehacking.net
"To better understand a hacker's mindset and approach, I connected with internet security champion at Privacy Savvy, Ali Qamar…"
Anthony Gaenzle
Approved columnist, business2community.com
Latest news
Cybercriminals are mass-sending scam bitcoin jackpot text messages to target individuals.These scammers are trying to trick people into believing they have hit a bitcoin jackpot worth thousands of dollars. An alleged bitcoin scam is now rampant and targeting people. The scammers are tricking people through text messages, saying they have…
Australias Consumer Watchdog filed a case against the California-based company accusing the tech giant of misleading users on the collection of personal data and how it is used. Canberra, Australia – Legal action was taken against Google by the Australian watchdog commission on Monday, 27th July. The Australian monitoring authority…
Two Defcon security conference presentations find the apps launched by the governments consume an unjustifiable amount of data. This spring, several public health authorities and tech giants across the world rushed in to build contact tracing apps. These applications serve an important role in determining whom the novel coronavirus may…
The well known video-sharing application TikTok has fallen into hot water over security and privacy concerns, again. On Friday, June 10, a gathering of security advocates documented an objection with the FTC (Federal Trade Commission), claiming that the Chinese video app does not do enough to ensure youngsters' protection.
Sign up to our newsletter
Get the latest news directly in your inbox!
Only the best curated news.
Privacy and security guides
Ever wonder how Netflix, Hulu, BBC iPlayer, Sling TV, and others know your location online?
The best VPN services
We tested every major VPN provider to bring you the list of best VPNs, with speed, apps, security, and more compared.
Provider
Our score
Benefits of this provider
More info
ExpressVPN
Military-grade encryption
NordVPN
Advanced security standards and added features to protect users' privacy
Surfshark
Unlimited device connections on a single account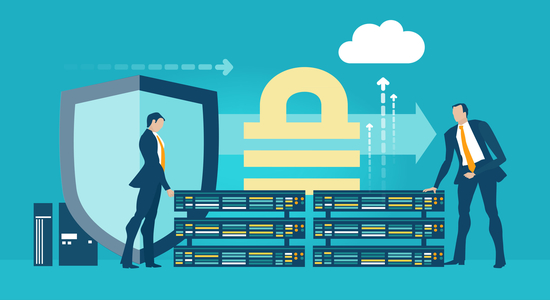 How we do our testing
From passwords to the entire internet traffic, every bit of you, as a free internet user, deserves privacy and security. Therefore, we input all our efforts to test every software before it gets a place on our site.
Every virtual private network (VPN) service, antivirus software, password manager, ad blocker, web browser, and any other tool, go through a rigorous review process by our team.
That's how we ensure recommending the best of the best privacy tools to you.