Protect your privacy online
Learn to stay secure on the internet.
Loved and quoted by teams & individuals
"Lucky for us, we have websites like Privacy Savvy that share actionable information with regards to internet security and privacy…"
Rituraj Sengar
Expert writer, Hackernoon.com
"NSA PRISM is the most significant web spying program. PrivacySavvy.com has an extensive guide on it that's worth reading…"
Ehacking Editorial Team
Ehacking Staff, Ehacking.net
"To better understand a hacker's mindset and approach, I connected with internet security champion at Privacy Savvy, Ali Qamar…"
Anthony Gaenzle
Approved columnist, business2community.com
Latest news
Google upgrades its privacy policy for Chrome extensions that will allow users to know extension developer's data collection practices.
Developers will now have to verify their data collection purpose before the tech giant.
This new policy will be initiated from January 2021 and will be revealed on the Chrome Web Store listing on Jan.18.
Microsoft is highly known for Windows, computer software, and cloud services. The company also entered into the web browsing network coming up against the leading browsers like Google Chrome and Mozilla Firefox. With that, Microsoft is also up against a big battle in keeping away the abusive add-ons. Google and…
Facebook rooted a harmful bug that could have left millions of its Android Messenger users at risk of being spied. The users were on the verge of losing their privacy, just through a phone call. All an attacker had to do was to send a bug text message named 'SdpUpdate'…
The cyber intelligence firm that provides solutions between universities and publishers, Scholarly Networks Security Initiative (SNSI), unveils that Sci-Hub uses spyware to track researchers' databases. As scientific researchers seek relevant stuff online, they are possibly surveilled without knowing. As most researchers are unwilling to pay for online academic research material,…
The federal government of Canada is on its way to its first major privacy legislation in decades. After the increasing threats of cyberbullying and other security breaches, Trudeau's government has decided to shape up a new bill to protect citizens' privacy. Canada's Innovation Minister, Naveed Bains, indicated that the federal…
Apple is up against a famous European advocate Maximilian Schrems. The Austrian privacy campaigner claims that the iPhone maker tracks users without their consent. On Nov. 16, Noyb, Noyb, the privacy advocate group that Maximilian Schrems leads, filed two complaints against the $2 trillion…
Sign up to our newsletter
Get the latest news directly in your inbox!
Only the best curated news.
Privacy and security guides
Protecting your online privacy and enjoying the internet at full does not have to be complicated.
The best VPN services
We tested every major VPN provider to bring you the list of best VPNs, with speed, apps, security, and more compared.
Provider
Our score
Key benefits of this provider
More info
ExpressVPN

Military-grade encryption
NordVPN

Advanced security standards and added features to protect users' privacy
Surfshark

Unlimited device connections on a single account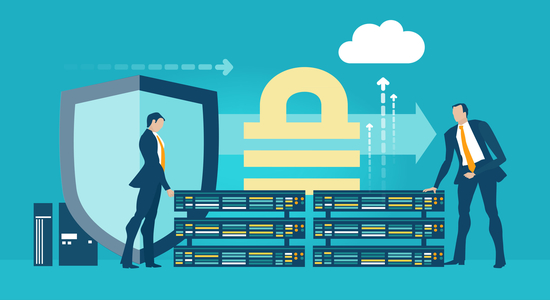 How we do our testing
From passwords to the entire internet traffic, every bit of you, as a free internet user, deserves privacy and security. Therefore, we input all our efforts to test every software before it gets a place on our site.
Every virtual private network (VPN) service, antivirus software, password manager, ad blocker, web browser, and any other tool, go through a rigorous review process by our team.
That's how we ensure recommending the best of the best privacy tools to you.