Public WiFi is undoubtedly what the current generation of internet users needs. That means WiFi is a necessity today. But you must also understand the dangers associated with these public WiFi networks.
Accessing WiFi isn't a big problem when at home. In fact, it's easy and secure to connect. Moreover, it usually's uncongested. However, whenever you venture out, the story is different.
Free public WiFi is almost everywhere. Public libraries, airports, coffee shops, and even national grocery stores now have free WiFi hotspots.
They've made life a little easier, but did you know that public WiFi poses some serious security risks to your personal information on your smartphone and laptop?
There's no denying that the urge to connect to a free internet down the street and surf the web while taking your cup of coffee is compelling. But, unfortunately, the risks associated with public WiFi indeed outweigh the benefits.
What's public WiFi? Are public WiFi networks safe?
Unlike home WiFi networks that are usually password-protected, most public WiFi networks are strictly set up for convenience and not security purposes. The idea with public WiFi is mostly to ensure that customers can easily connect and enjoy their stay.
But many people do not know the dangers of using public WiFi. Hence, they keep connecting with them.
Fortunately for you, we've got your back covered as we'll let you know all the possible public WiFi dangers and how to stay safe on public WiFi. This detailed guide will also cover whether you can get a virus from public WiFi.
We'll also start with the quick guide below to facilitate our readers who might be in a hurry as they land on this page.
Quick public WiFi protection guide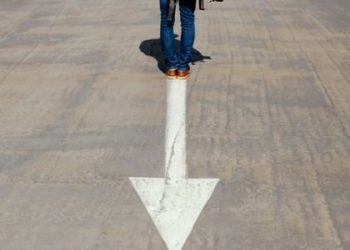 If you want to stay away from the dangers of public WiFi, you should ensure that you practice the following;
Whenever on public WiFi, ensure that you use a VPN app. (We always recommend ExpressVPN as the ideal VPN).
Ensure that you confirm its real name before you connect to a WiFi hotspot to avoid connection to other similarly-named networks that could be a trap.
You must ensure that your device's firewall is turned on. It helps to keep off hackers from accessing vulnerable ports. If you do not use a VPN, activating your firewall is a must and not an optional thing.
You should also ensure that you use SSL connections all the time on any website while on public WiFi to encrypt your incoming and outgoing information.
Always remember to turn off sharing when on an open WiFi connection.
As a rule of thumb, you should install legitimate antivirus apps on your device.
Lastly, immediately turn off your device's WiFi when you're not using the internet anymore.
Perhaps, in a flash, you now know what to do to stay safe when on public WiFi. But to be even safer, you need to understand all the dangers of using public WiFi in detail.
Moreover, you need to know all the possible public WiFi attacks. Want to go the extra mile? Excellent for you. Below you will learn everything about public WiFi security risks and how to protect yourself if you need to use one.
Let's start with how hackers can exploit free public WiFi.
How hackers use free public WiFi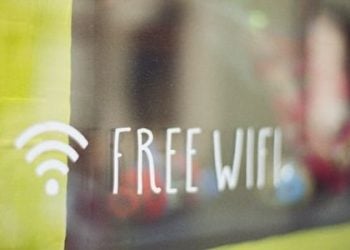 You do not need to be a hacker yourself to beat a hacker.