ExpressVPN review: Is it worth the asking price?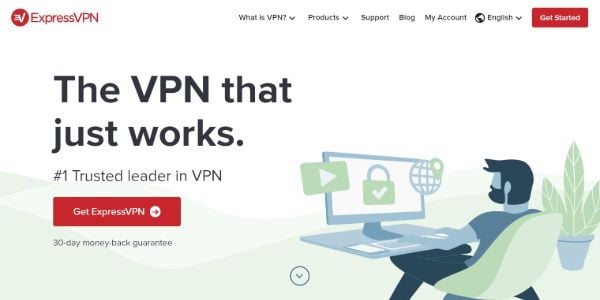 An extensive and unbiased ExpressVPN review that's based on meticulous tests and thorough research to help you decide whether it is the right premium VPN service for you.
Military-grade encryption
In the virtual private network (VPN) industry, ExpressVPN seems to be leading the market leaders in nearly all facets, as the software boasts of having almost 3,500 servers in 94 countries globally.
Based in the Virgin Islands, ExpressVPN has managed to cut an image for itself as the best VPN service provider in a market that has a lot of competition by delivering more features than any other service provider.
For instance, ExpressVPN offers its services to more than 150 cities around the world, with Europe and the United States having the lions share of coverage.
In Asia, ExpressVPN covers 27 countries in the region alone, while its closest competitor, TunnelBear, covers 22 countries in total. Apart from Europe, the United States, and Asia, ExpressVPN is also present in other countries in Africa and other parts of the world.
We at PrivacySavvy have tested a wide range of virtual private networks in our research, and have concluded that ExpressVPN stands among the very best VPNs of our current time.
Despite its relatively high charges (compared to the VPN market average), ExpressVPN offers its customers more than just online data; it provides them with platform support that is unmatched in the industry.
From computers to mobile devices, wireless routers, and streaming media consoles, ExpressVPN supports literally every single device on the planet.
Let it be Quora, Reddit, YouTube, TrustPilot, or any other site featuring real user reviews; you will find tons of positive reviews on ExpressVPN.
And when I put this widely-appreciated VPN provider through its paces, I found out how good this premium VPN service is, ExpressVPN performed very well in almost every area during our extensive review.
It offers flawless security measures, majestic capabilities to unblock even the sites having imposed aggressive firewalls to block VPNs (including Netflix), and incredible speeds.
But like everything on this planet, it is not perfect. This extensive and unbiased ExpressVPN review (based on meticulous tests and thorough research) will help you decide whether it is the right premium VPN service for you.
ExpressVPN overview
| | |
| --- | --- |
| Pricing | $8.32-$12.95 per month depending on your subscription length |
| Overall Rank | #1 out of 74 premium VPNs |
| Country Locations | Available in 94 countries |
| Number of Servers | Over 3,000 servers globally |
| Usability | Very User-friendly and supports all devices |
| Logging | Has no existing logging policy |
| Support | Ticketing system, 24/7 live chat support, FAQs, troubleshooting guides, and email |
| Works with Netflix | Yes |
| Other Streaming Sites (I tested and unblocked using it) | Amazon Prime, BBC iPlyar, Hulu, HBO, ABC iView, 7Plus, SBS On Demand |
| Free Trial | None |
| Refund | 30-day Money-back Guarantee |
| VPN Protocols | 256-bit AES/SSTP, OpenVPN, PPTP, L2TP, IPSec |
| Data Authentication | AES-256-SHA254/AES-256-GCM |
| Handshake | 2048-bit RSA |
| Data Encryption | SHA-256 |
| Official Website | https://www.expressvpn.com |
The goods about ExpressVPN
Virtual private networks assist users in protecting their private information online while assisting them to gain access to websites and services that are not available in their geographical location.
ExpressVPN is one of the dominant and most approved names in the virtual private network business.
ExpressVPN has been offering security and privacy to its users for an extended period now as it was established in 2009, and it is run and managed by a British Virgin Islands-based company.
Some of the goods (the pros) of ExpressVPN includes:
Privacy, security, and trust
While the privacy policies of other virtual private networks are shrouded with messy legal details, ExpressVPN promises its users not to log any of their browsing history or personal information.
In their privacy policy, ExpressVPN makes it clear they do not store private information that includes connection timestamps, session duration, DNS queries, and IP addresses.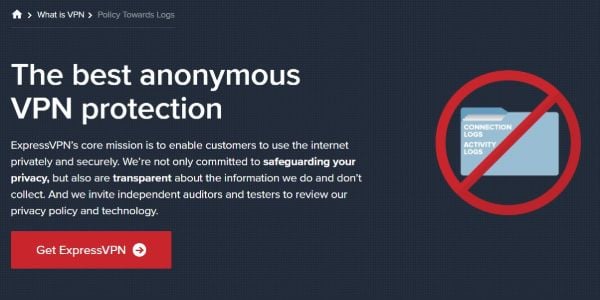 The VPN's privacy policy is so user-friendly that it does not even store crash reports, diagnostics without the permission of the user. Users are requested beforehand to contribute to such information if they occur, but it is not mandatory.
This is an excellent policy that should be adopted by all virtual private networks.
While the VPN service provider does not store user logs, it saves some data. ExpressVPN is known for storing the version of the VPN the user is using, the VPN location connected to and from which country, and successful connection attempts.
It is prudent to note that ExpressVPN does not log any IP addresses information, either your original nor the VPN assigned address, in their database.
The type of information ExpressVPN logs in their database is the total amount of data transferred on its platform to avoid data hogs off its platform.
ExpressVPN explains its privacy policy using the following illustration:
"We may be aware, for instance, that our client George connected to our Europe VPN location on Wednesday and transferred an aggregate of 1GB of data across 24 hours."
Despite the available information on their network, ExpressVPN claims an individual user's actions cannot be identified as their activities integrate with those of others using the platform.
Fast speeds
One of the significant factors that make ExpressVPN stand out from the crowd is its speed.
After embarking on a mission of testing their speeds, we found out their speeds were amazingly fast for most of the locations we tested.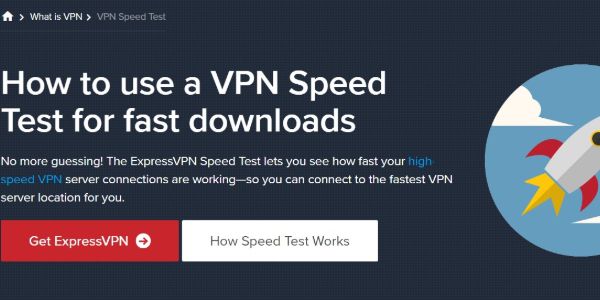 For instance:
In New York, we found ExpressVPN's speeds to be about 38ms with download speeds of 176 Mbps and Upload speeds of 47 Mbps after pinging.
In the United Kingdom, the download and upload speeds were 242 Mbps and 44 Mbps, respectively, with network speeds of 174ms.
In New Jersey, the download and upload speeds were 47 Mbps and 22 Mbps, respectively, with network speeds of 30ms.
In Hong Kong, the download and upload speeds of ExpressVPN were found to be 136Mbps and 13Mbps, respectively, with network speeds of 447ms.
From my ExpressVPN speed tests, I experienced a 3 to 7% decrease in speed when I connected to a local VPN server (a server that was nearest to my actual location, United Kingdom).
And, during my connection to a long-distance server (Hong Kong, Australia, and the US, the ones those were at a distance from my real location), I noticed my speeds slowed down by 9 to 33% overall.
These speeds are unmatched speeds for virtual private networks, but we urge users not to put too much emphasis on speed tests as they vary from time to time — factors such as internet connection and PC speed influence the overall findings of these speed tests.
All in all, the speeds I got during my ExpressVPN review were the best ones I've had with any other VPN I tested before (as far as I remember). Not only the speeds on the nearest servers, but the speed on long-distanced servers was also impressive.
Yes, my connection speed slowed down by 9-33% as a whole when I connected to VPN servers on the other side of the globe, but I couldn't notice the reduction much even on such servers.
I could browse quickly and stream the videos in a hassle-free experience, pretty much like when I wasn't connected to a VPN server. Still, as noted earlier, depending on a few critical factors, you can face lagging sometimes.
Encryption
ExpressVPN is known for implementing military-grade encryption methods in its processes to insure that user information and data are safe and secure.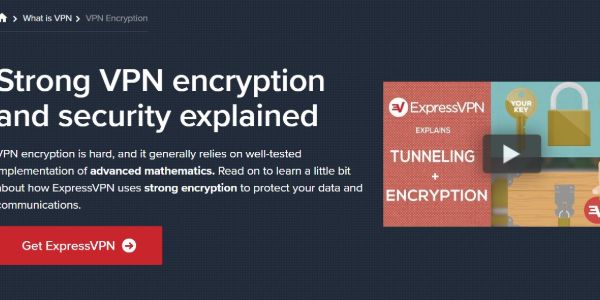 Using the OpenVPN protocol by default, ExpressVPN uses AES-256-bit encryption procedures in its operations, making it one of the most secure VPNs available in the market.
Authentication gets executed using the 4096-bit SHA512 key that assists individuals in avoiding the government's censorship to conduct their online activities with no issues.
Apart from using the authentication 4096-bit SHA512 key methodology, ExpressVPN also issues a new key every 60 minutes or after every login to ensure top-notch secrecy.
Reliable user-friendly VPN applications that support all devices
When it comes to reliability and user-friendliness, ExpressVPN is probably the best option available in the market today.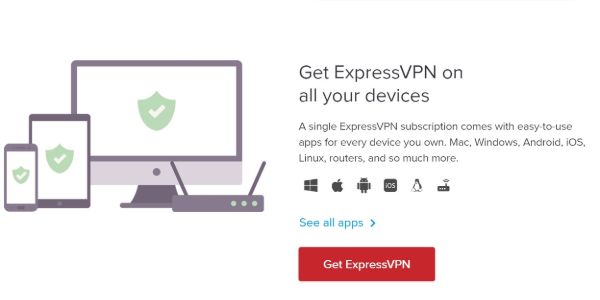 Apart from its VPN quality and reliability, the virtual private network provider offers dedicated applications that support and service all leading operating systems and devices.
ExpressVPN has apps for Linux, Windows, Mac, iOS, Android, and Amazon Kindle Fire.
The VPN provider offers detailed manual setup guides for Smart TVs, Chromebooks, Play Station, among many other smart devices such as streaming media consoles alongside a custom firmware for many routers (including Asus, DD-WRT, TP-Link, Netgear, Tomato, D-Link, and Linksys to name a few).
Please bear in mind that any of the ExpressVPN mobile apps do not have a kill switch feature.
Also, Android users are offered a network protection feature (which works like kill switch, almost) whereas iOS app doesn't have it.
Based in a Country that is Considered Pro-Privacy
Based in the British Virgin Islands, a jurisdiction that is independent, self-governing, and a promoter and protector of individual and business privacy, ExpressVPN looks destined to thrive as a secure VPN.
Unlike other jurisdictions such as the UK, the British Virgin Islands do not promote the idea of having data retention laws or large-scale surveillance programs. That indeed is a remarkable positive point for the provider.
Widespread Secure Server Network Present Across 7 Continents of the World
One of the factors that make ExpressVPN stand out the crowd is its vast selection of servers around the world that has a very secure network setup.
At present, ExpressVPN has over 150 VPN server locations in over 90 countries, with a total of 3,000 plus VPN servers.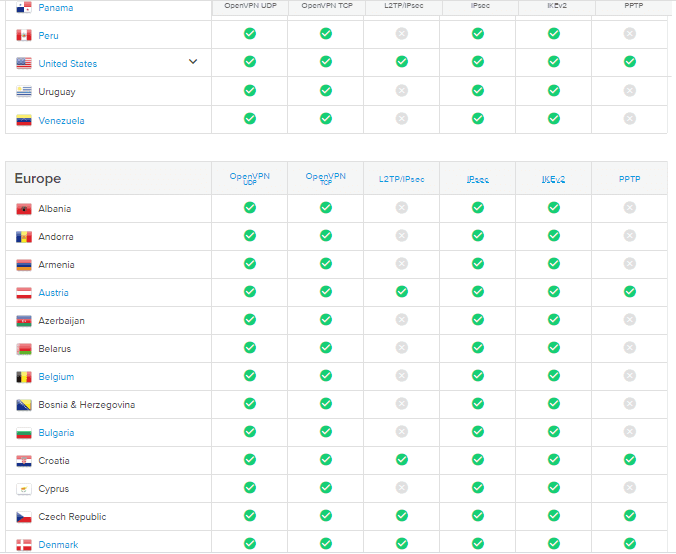 North America and Europe are the two continents that enjoy the best coverage, with South America, the Middle East, and Africa enjoying some good selection of servers.
It is prudent to note that all ExpressVPN servers run on RAM-disk mode that allows nothing to be stored on the hard drive and the database.
Works with Netflix
At present, a majority of VPN providers are struggling to make Netflix available on their platforms. ExpressVPN is among the few providers that are in partnership with Netflix to provide the streaming platform available globally.
So, with ExpressVPN, you get to enjoy the Netflix library of any country you like, including the US, and the UK. And of course, with HQ quality and unlimited bandwidth.
During my tests, I could access all the Netflix libraries I tried. I started with the US, which was a success (I tested ten different US ExpressVPN servers, and all worked hassle-free).
I then went on to stream Chile, Peru, and Brazilian Netflix, and all catalogs worked without any fuzzy images, lagging, or buffering.
Apart from Netflix, I tested it on some other streaming site, too. I tried Hulu, HBO GO, and Amazon Prime Video, which ExpressVPN accessed with ease (which I was expecting as it had bypassed the tough geo-blocks of Netflix already).
I also streamed a couple of Australian channels, namely ABC iView, SBS On Demand, and 7Plus, using ExpressVPN without any trouble.
You Can Pay using Cryptocurrency
While virtual private networks sell the notion of privacy and secrecy to their customers, it is hard to understand how they achieve this while there is a money trail when users pay using a credit card or even PayPal.
However, thanks to cryptocurrency and its features, ExpressVPN is one of the few providers assuring its users 100% privacy and anonymity.
Users have the ability and option of paying using cryptocurrency on the ExpressVPN platform. However, currently, the provider only accepts Bitcoin (the mother and father of all cryptocurrencies).
The provider might start accepting other major cryptocurrencies such as Ethereum, Litecoin, Bitcoin Cash, and Ripple (XRP) soon, too.
Supports Torrenting
Many companies around the world are piling pressure on platforms to abandon hosting, supporting, and encouraging peer-to-peer file sharing citing DMCA violations and piracy.
However, ExpressVPN is one of the remaining platforms that support torrenting.
If you need to share or download larger files quickly and efficiently, torrenting is one of the finest (and most-used) ways to do it.
Unfortunately, if you do not have a VPN that supports P2P, you will be leaking your location, metadata, and IP address to the prying eyes. That is something you should never want to do.
ExpressVPN works with one of the widely-used torrenting clients available today, uTorrent, to ensure that your file-sharing activities do not get traced.
Compatible with Tor
Very few VPN service providers offer Tor compatibility as a way to secure the privacy of their users even further.
If you wish to add an extra security layer to your VPN connection, ExpressVPN is your go-to vendor as it's a Tor compatible VPN.
Because ExpressVPN boasts its very own Tor onion site in the official Tor network, it won't be wrong to label ExpressVPN as the best Tor VPN.
A few other known VPNs, including CyberGhost, IPVanish, SurfShark, and NordVPN, also offer additional protection for Tor users, but they do not own websites on the dark web as ExpressVPN does.
What that means is users get even more ease of access and greater privacy, which is especially critical for people in a country that has strict censorship controls (such as Saudi Arabia, North Korea, China, and Iran).
Notably, ExpressVPN supports Tor over VPN, which is super cool. Why? I hear you ask. Because that means your online traffic and data is invisible to even the VPN itself.
Like the ExpressVPN kill switch feature, the Tor compatibility is not available for mobile users yet.
Dedicated Browser Extensions
ExpressVPN boasts browser add-ons for both of the widely-used Internet browsers, Google Chrome and Firefox.
Since you need to install these extensions in your browser, please bear in mind that only your traffic going through the browser is encrypted, everything else you do online stays unencrypted.
I, in fact, found it a useful thing during my ExpressVPN review. With these extensions, one can quickly encrypt his browser traffic.
An exciting feature that I noticed in the add-on was, users can set it to connect automatically as soon as they open their browser. That's a cool feature, as users do not need to remember to connect it manually every time.
One not so pleasing thing that I noticed about ExpressVPN extensions during my review was, the add-on only works if you have an action subscription already alongside the desktop app installed.
Finding that out was an odd moment for me as other (some, if not all) premium VPN providers offer free browser add-ons whether a user already has the app or not.
24-Hour Live Chat Customer Support
ExpressVPN has an astonishing fast customer support team that live chats with its users 24-hours seven days a week.
The vendorExpressVPN's customer support skills are unrivaled in the industry, following their professionalism and readiness to help and share new information with the user.
As per my questioning with their live chat representatives, although they sometimes fail to solve issues online (at least right away), they give it a try.
Disadvantage of ExpressVPN
A bit on the expensive side
While ExpressVPN offers a wide array of advantages to its users globally, many potential and existing customers complain about its costly charges.
For instance, a month-to-month subscription of the virtual private network ranges between $11 to $13. Many people regard this amount as too high of a charge for the services of a virtual private network.
Of course, the service becomes way more affordable with attractive discounts offered on the more extended plans, but ultimately, it's expensive than many other VPNs on the market.
Conclusion
ExpressVPN is undoubtedly one of the most excellent VPN service providers to exist on earth. Its speeds are phenomenal, and its support portfolio is off the charts with its servers and country locations spread all over the world.
Undoubtedly, the users of this unique VPN platform get more than value for money.
However, the decision of its leaders and directors to remain anonymous remains a factor that does not inspire confidence among many. The VPN's business address is also not available publicly, making it hard for a section of users to trust the platform.
Ultimately, ExpressVPN is an incredible platform that serves its purpose, but as it is the case with any VPN platform, it is up to the user to decide whether or not to sign up and trust the company.
We would happily recommend ExpressVPN. It provides high-speed and reliable connections, boasts an extensive network alongside uncrackable encryption (this VPN provider never faced a security breach).
Besides, it doesn't keep logs of any personal information, works with literally all major devices on the earth, and unblocks all streaming services.
Overall, I recommend ExpressVPN happily as it offers remarkable value for your money with packages that, in reality, are too attractive to ignore.