Given the vast number of VPN services in the market and the ever-increasing privacy threats, finding a good VPN remains a crucial task.
Of course, you cannot just trust a service blindly for all your sensitive information.
However, some of this industry's old players are a real-time illustration of the phrase "old is gold." That's because such VPNs have continued to survive throughout the years without compromising on their security standards. That's why they have won an enormous customer base as well.
Private Internet Access is one such VPN that has existed successfully for over a decade.
It offered useful features, ensured privacy, and attracted happy customers. But the latest takeover of this service by a somewhat shady company raised many questions about PIA's performance.
Has it really gone bad after the deal? Should you still trust this VPN? Let's check it out via this extensive Private Internet Access review.
Private Internet Access VPN overview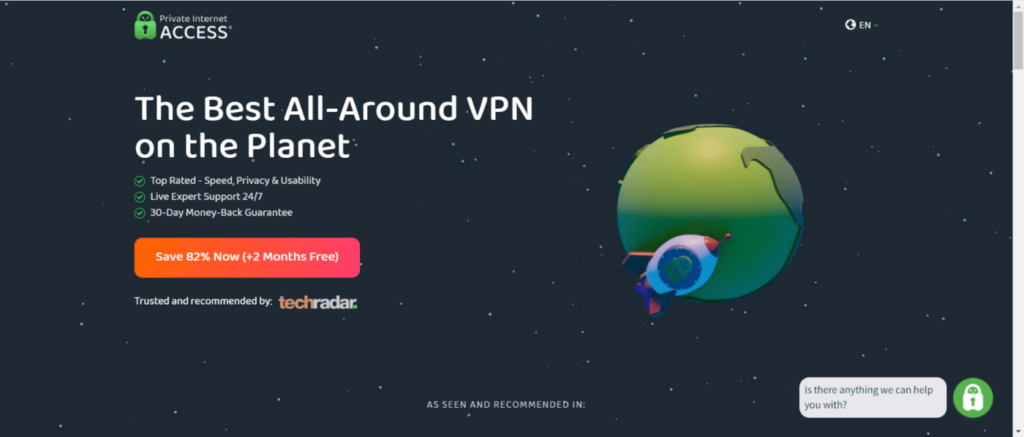 Private Internet Access (PIA) started off back in 2010 as an independent firm offering a quality VPN.
Since its inception, the VPN has attracted more and more customers worldwide due to its ever-expanding features and impressive performance.
In 2019, an Israeli firm Kape Technologies acquired PIA. This company also took over two other VPNs before PIA, CyberGhost, and Zenmate.
That's where things got a bit dubious, as Kape Technologies bears a shady history. Previously recognized as Crossrider, the company generally holds a bad reputation for its adware distribution and tracking practices.
Nonetheless, Private Internet Access VPN ruled out all concerns as they continued with their premium security best practices even after the merger.
Despite their privacy-oriented operations, trusting Private Internet Access is difficult for many users due to its jurisdiction. The VPN is based in Denver, Colorado, United States.
You might already know that the United States is a part of the 5-Eyes alliance. Thus, you won't be wrong in suspecting their privacy claims.
However, Private Internet Access has managed to stick to its no-log policy at all costs (more on this below). Since they do not log anything, you don't have to worry about your data being shared with the governments.
Besides the strict privacy policies, Private Internet Access also offers numerous impressive features that have attracted a vast customer base.
But, before moving on to its exclusive features in this unbiased review of Private Internet Access VPN, let's take a look at what it generally offers.
Network coverage and servers
The larger a VPN's network and coverage is, the better. It's because such VPNs efficiently evade VPN bans, server congestion, and speed issues.