This page tells you all about the process we use to test and analyze VPN services before ranking them in articles or anywhere on privacysavvy.com.
We at PrivacySavy do our best to achieve the best, most accurate, comprehensive, objective, and informative VPN reviews on the internet. Thorough tests and first-hand involvement support each review.
In fact, that also applies to all other security products PriacySavvy reviews alongside VPNs.
We are not a marketing agency. Our reviews are written for you.
Each of our reviews is written thinking about a specific type of consumer that has the following priorities in mind:
Expects the best security
Cares about digital privacy
Wants fast speeds and reliability
Want to bypass geo-blocks in several types of platforms
Is looking for value for money
Desires excellent customer service
Wants the ability to bypass censorship
While giving unbiased VPN rankings in a particular article, we evaluate as extensively as above, based on that specific use case. Keep reading as we tell you how our staff considers all those variables.
Our VPN testing methodology
Security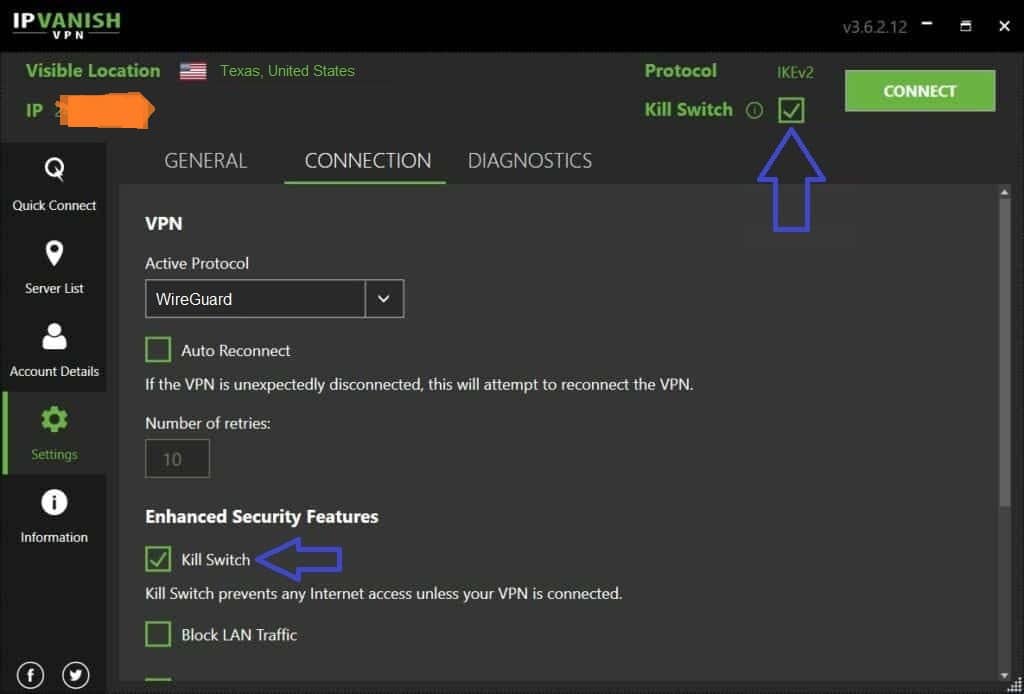 VPN security consists of two aspects, namely authentication and encryption. The purpose of the technology every VPN deploys for encryption is to keep all the traffic confidential and unaltered while it travels. Also, it ensures that only two parties on the internet can decipher the traffic's content.
So we look closely at several security features in VPNs:
The VPN tunneling protocol. OpenVPN is the industry's golden standard, but WireGuard adoption is increasing as it maintains high-security levels with better efficiency and speed. Other protocols include IKEv2, SSTP, and L2TP.
Channel encryption: we expect nothing weaker than AES-128.
Authentication must be SHA-256, at least.
Key exchange: we want nothing less than 2.048 bits in RSA and DHS keys.
Perfect forward secrecy.
DNS leak security. The vendor's app must handle leaks correctly.
WebRTC and IPv6 leaks. These types of leaks must also be avoided in the service.
Kill switch: When your link to the VPN breaks down, all your traffic must stop. This is mandatory for us, and many providers lack it on mobile apps.
Private DNS servers: our preferred services will have their own DNS servers in their network. This ensures that DNS requests do not reach Google or other public servers.
Servers: are they virtual or actual? We prefer physical servers because their legal situation is more precise.
The whole point of security is, more specifically, to avoid VPN data leaks. A leak is a packet that travels outside the VPN tunnel, thus compromising both security and privacy for the user in question.
VPN can include:
IP leaks. It happens when your VPN shows your actual IP address to the world.
DNS leaks: it's when your DNS traffic reaches your ISP instead of a DNS server within the VPN network. The Domain Name System is a digital directory that turns a domain name into an IP address so your computer can find it. If this information leaks, somebody else can see your visited websites.
IPv6 leaks. The newest IPv6 protocol is still not the general standard for IP addresses. Some VPNs can only deal with IPv4 traffic but can't handle IPv6 packets correctly, so they leak out of the tunnel –this is more frequent in Windows 10 systems.
WebRTC. WebRTC came to life so that browsers could support video calls. It connects two browsers directly, so it can evade the VPN tunnel, thus creating a problem.
Browserleaks.com and ipleak.net are helpful sites for us as we check a vendor's security. We test every time with and without the VPN online to know if the actual IP address is safe behind the VPN's wall.
Privacy
Privacy means that nobody on the internet can identify a unique VPN user or figure out their online activities by monitoring the VPN link. And no, not even your VPN vendor should have this power.
Some of those goals are met through strong security measures (more on that later), but the VPN's privacy policy is also vital.
We always prefer VPNs with a firm no-logs policy and stick to it. That means we don't like any provider who keeps track of your browsing history, the apps or services you prefer, search queries, downloads, streams, and purchases. We also don't want IP address logs (yours or your server's) or connection timestamps.
Those bits and pieces are meaningful when somebody else tries to put the puzzle together about what you're doing online.
However, there are some pieces of information that we consider clean. Your dates of connection, the data volume you used, or the countries you used to connect (but not the servers).
VPNs in the market pay lip service to no-logs while still collecting some of the data we mentioned. It usually happens with activity logs but not any additional metadata that could help to identify somebody.
So, some of our research includes reading carefully the log policies of over 150 VPN vendors.
Each VPN is incorporated in a specific country, which also counts. Every country has different legislation on digital issues, including mandatory data retention for service providers. In addition, some governments can force a VPN into installing spying features for the government's benefit or surrendering user data.
So, we consider that the better options are those in countries that lack any data retention laws and that are outside the influence of the most active surveillance alliances and powers — the US, UK, and China, for instance.
Taking privacy-friendly payment methods such as Bitcoin and other digital assets is a privacy bonus as far as we're concerned.
Bypassing region blocks and video streaming platforms
Unblocking video streaming services and platforms has become one of the top reasons to use a VPN over the last few years. The best legal streaming services have different content in different countries because of their licensing agreements, so worldwide users get a different deal depending on their location. A good VPN can do away with such restrictions by deceiving a streaming service into thinking you're in another country.
So we try the following service to see if the VPN will unblock them:
That's the start only because those are the most popular platforms, but we will try more depending on how things develop. We test both the platform's app, when available, and the website because not every VPN can deal with both. Our Netflix testing is comprehensive, as it's the most demanded platform.
Speed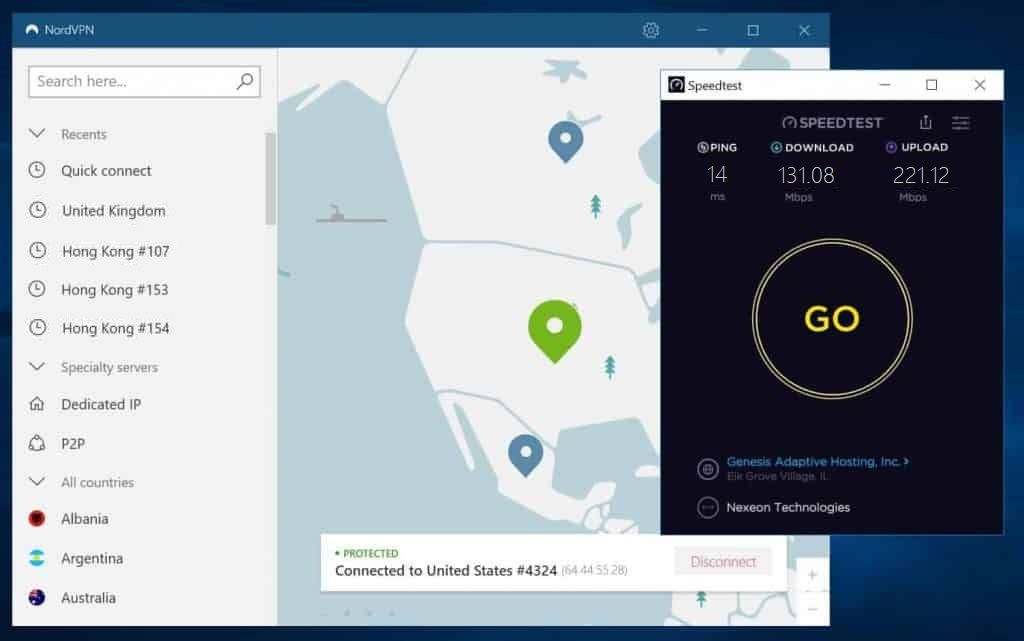 Our VPN speed test results are global averages unless we specify otherwise. We test each VPN several times throughout the day, at least four hours apart, and use three locations, usually one in North America, one in Europe, and one in Asia. Then we compute the average in the report.
We start with the VPN's Windows app on a 1Gbps link using the fastest protocol on offer (that's usually WireGuard, when available, if not, then it's OpenVPN or IKEv2). Next, Ookla Speedtest is the desktop app that performs our measurements mostly.
If any result is too far away from the mean (by three sigmas or more), we drop it and repeat the test.
We usually report download speeds primarily because that's what most users want to know. Some of our reviews do include upload speeds, though.
We do not pay much attention to pings (lags or VPN latency). This is because ping time is irrelevant to understanding a server's performance.
But besides taking measures, we test the servers for functionality by streaming high-resolution videos and playing resource-taxing online games.
Lots of VPNs claim to be the fastest. However, VPN speeds are very tricky to quantify correctly. It's impossible to test every server several times daily. We keep to the most accurate and empirical data, but the speeds we can get from a VPN depend on our location. Hence, your experience could be very different, depending on where you are.
Also: high video streaming speeds do not guarantee high gaming speeds.
Censorship
In countries where web censorship is heavy and governmental, many users want a VPN to bypass it. Take China, for instance. Only the best VPNs can bypass the Great Chinese Firewall to access content that is usually unavailable to them because their ISP blocks it because of government orders.
But censorship at a smaller scale happens everywhere. For example, corporations and schools often block many websites in their local networks to prevent distractions.
We test every VPN capability to get around the Great Firewall of China and other official blockages whenever possible. But these situations can change rapidly. So we endeavor to keep our reviews as fresh and current as possible to address these changing realities.
Servers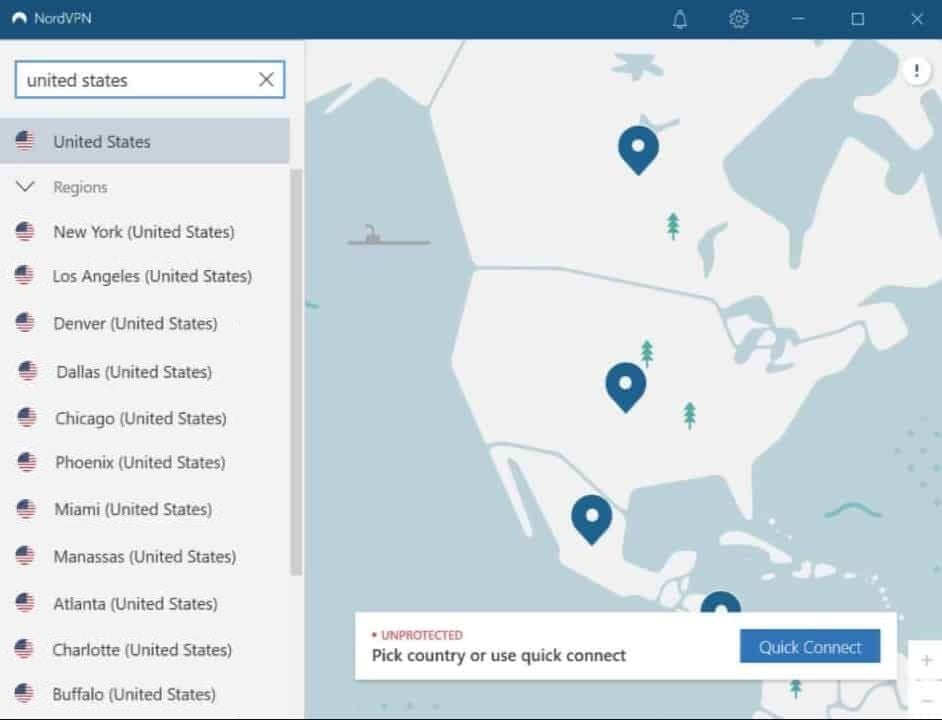 The number of nodes in a VPN network can be impressive overall. But it's not as important as you could think. The resources and efficiency in every server are more critical. So having 10,000 servers isn't always better than having 100.
But if you want something in which numbers matter, think of locations on offer. For example, an average VPN has servers in 30 to 60 countries. So if you know the country you want to connect to, the most important thing is that your VPN has servers there. For example, ExpressVPN has servers in more than 90 countries, which can be more helpful.
Also, some VPNs have virtual servers. These are computers located in a country but with an IP address from another. So here you have a server that will get you access to a country you want. But it's located elsewhere, so the local laws are different, which has implications for your privacy. Conversely, VPNs can "have" servers in jurisdictions where they can't operate, like Iran or China.
Apps

Your VPN must work on every device you use. Most VPNs have apps or clients that work in:
But some VPNs provide software for more exotic devices such as Amazon Fire TV, wifi routers, Android TV, Windows Phone, Blackberry, and Linux devices.
Some VPNs also offer browser extensions for a variety of web browsers. However, beware that those browser extensions will protect your web traffic only, while the rest of your traffic will remain in the open — the exceptions are providers ExpressVPN and NordVPN.
We like apps that include tracker, ad and malware blockers, traffic obfuscation, automatic wifi protection, split tunneling, and a kill switch.
Another feature is the number of concurrent links to the VPN you can have with a single account. Five is the industry's standard, more or less. But some will give you ten, and a couple of excellent VPNs have unlimited connections.
Customer support
Ideally, you should never need any help with your digital services. Especially with a VPN because it works on such a basic level of your digital experience. However, life is rarely that simple, and the chances are that you could need some help sooner or later. That's why we also pay attention to a VPN's customer service.
We keep track of response times, availability, and the knowledge and friendliness of the VPN's agents.
We prefer VPNs that offer both ticket submission and live chat systems. The second option tends to be faster and more private.
We also have a look at billing practices. For example, is there an auto-renewal thing going on? Is the cancelation process a pain in the behind?
Last but not least, money-back guarantees are a plus.
Why unbiased testing matters
A lot of the content you will find on the VPN subject is not so trustworthy. It's done through sponsored or free accounts and amounts to little more than a sophisticated form of publicity. We need to find out how things are for an average paying customer so that we can share that experience with you.
That's why we've designed a testing process that aims to eliminate any bias.
First, we actually pay the fee for every account we test and use on several platforms and operating systems. Second, we perform every test ourselves, from speed measurements to geo-unblocking. Third, we look at the company's jurisdiction and privacy policies. And, in the last step, we write everything down in a review that you can read, understand, but most of all, trust.