We all remember how Kickass Torrents came into our world and made everyone fall in love with torrenting. The vast Kickass directory of torrent files and magnet links as download alternatives were suitable for continuous P2P file-sharing. It was done using the BitTorrent protocol and was the finest of its kind.
However, all of these came to an end in 2016 when the United States Department of Justice arrested its owner Artem Vaulin and charged him with copyright infringement and money laundering. Ever since then, the site has remained inaccessible.
But the shutdown of Kickass Torrents didn't mark the end of torrenting. Since then, several torrent sites have sprung up, making choosing websites as good as the KAT challenging.
Like anything else, not all the KAT alternatives you see online offer the same value. Some sites have remained resilient and have distinguished themselves from the numerous options available. These, the very best ones, are the sites this article reviews.
Top Kickass Torrents alternatives – Quick list
Want to know about all? Read along to find our complete list of the top 20 Kickass Torrents alternatives.
Quick guide: How to use a VPN for safe torrenting
Torrents pose several risks, such as malware, software vulnerabilities, legal troubles, data leakage, etc. To avoid these issues, it's essential to use a VPN for torrenting safely. The following outlined steps will guide you through how:
Select your preferred VPN provider and subscribe to it. We recommend ExpressVPN as it offers total anonymity, advanced security features, and fast speeds.
Download the VPN app and sign in using the credentials you created at the time of signup.
Now, connect to a VPN server of your choice. If you picked a quality service, you would have P2P-compatible servers offering the best possible download speeds and keeping you safe.
Enable your selected VPN's kill switch feature. For example, if you went with ExpressVPN, you could find its Kill Switch in 'Options.' The provider has set its kill switch name to 'Network Lock.'
Download and install BitTorrent or any other torrent client (if you don't have one installed already).
Next, head on to a torrenting website of your choice.
That's it. You are set to download torrents from one of the KAT alternatives listed in this article or any other P2P website you wish.
A note before you begin torrenting
Torrenting is not illegal if you consider its nature. However, uploading/downloading copyright-infringing content is illegal. PrivacySavvy does not recommend using any torrent sites for illegal activity, no matter the need or case. We want to make all internet users privacy savvy, not pirates.
You are free to legally access videos, TV shows, software, movies, and other license-free content or to which you boast a right to access through any of the torrent sites listed.
Here again, protecting your identity, privacy, and security through a VPN is critical for many reasons (discussed later in this article) while using these websites. Besides, ethically, you should prefer seeding torrents you have downloaded to let others also download at reasonable speeds.
Best Kickass alternatives today (detailed analysis)
Since the US government took down KAT, many people understandably keep searching for alternatives as good as Kickass Torrents. If you are one of them, your look-up should end today. Below you will find the 20 best Kickass alternatives that actually work.
Note:
We used different traffic estimation tools to calculate the estimated number of monthly visits to each listed site. The research team at PrivacySavvy keeps re-calculating the figures alongside testing these alternatives regularly to ensure the information we provide is up-to-date.
1. The Pirate Bay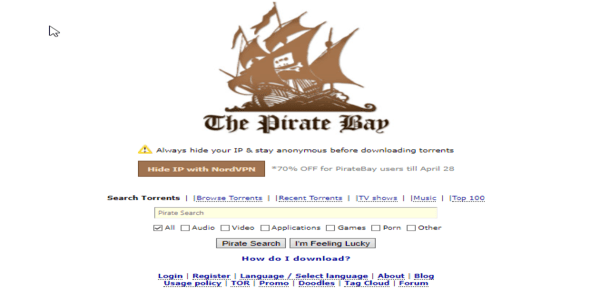 | Website | Visitors | Users' majority | First launched | Registrar | Mirror links |
| --- | --- | --- | --- | --- | --- |
| thepiratebay.org | 195.2 million | 195.2 million | September 2003 | EasyDNS Technologies Inc | thepiratebay.by ; tpbpirateproxy.org/en ; www.pirateproxy.space |