Okay, we are into 2023. Still, users keep comparing free vs. paid VPN. And, it understandably is an essential and valid question.
The simple answer is: Nothing in this world is free. All comes at a cost. When it comes to the internet, this is mainly so.
The free utilities that we all love and take for granted (concerning our internet privacy) are a means for corporations to gather your data and market it for a fee to third parties.
However, are 'free VPNs' secure to use? The simple answer is no. While you can notice a range of choices available on the market that provide their services for free, it is necessary to note that utilizing free VPNs typically comes with a few downsides, unlike a premium VPN.
Without you thinking about it, not only are you getting your surfing patterns monitored, but pop-up advertisements will also fill your screen and destroy your online experience.
In brief, you are the commodity if you're not paying for the product. It is a no-brainer that free VPNs should also make money for themselves. This typically comes at the user's cost.
Will individuals pay for a VPN, or is it okay to have it for free? It is also challenging to get the correct answer to these concerns. Let's discuss the variations and benefits and drawbacks of free and paid VPNs.
Free would still sound more enticing than spending bucks on a yearly VPN subscription. However, there are a number of things that you need to remember. If it does not cost anything, how precisely can they supply you with a free service? They are certainly not a charitable group that supports internet consumers for free.
You should know the difference between a free vs. paid VPN to make the right choice. Focused on certain quite well-recognized variables, we will cover different variations in this article to save you from going into malicious hands.
Quick guide section: Free vs. paid VPNs
We recommend you to go through our article thoroughly as this page boasts a lot of useful information that will help you become a privacy savvy internet user.
Still, if you are in a hurry, here is a quick guide section covering major problems when using free VPNs and the pros of going with top-rated paid providers like ExpressVPN and NordVPN.
Risks of using free VPNs
They monitor your activities consistently
In most cases, your data gets sold to third parties
Make you vulnerable to IP Address leak
Bombard you with ads
Slow down the internet speed
Offer restricted locations, limited protocols, bandwidth, and features
Advantages of using paid VPNs
They protect your private data with dependable security
Provide top-notch privacy
Do not set bandwidth or speed restrictions
Offer users a vast servers pool to connect to
Can unblock Netflix and other popular streaming sites
Even work in countries with aggressive censorship such as China and Saudi Arabia
Provide a range of other added security and privacy features
How to know which VPN would suit you the best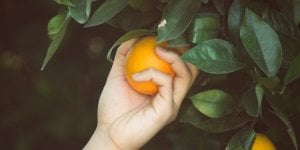 Are you searching for safe and secure VPNs? That's great.
From encryption and authentication to anonymous surfing and multiple IP addresses, a VPN provides many benefits, but we are sure you'd know.
You may find that there are several of them now that you have started to search for VPNs. Today, there are currently over 300 VPNs on the market. That's a whopping number. How are you going to decide which VPN is better for you?
That might look challenging but it is not a tough task.
In a VPN, you only have to figure out what you are searching for and then search for one which fits the criteria. But how are you going to know what to search for?
Look at the following list. Our tips can help you sort out what to search for and pick the best VPN service.
1. Know what you need for a VPN
You're not going to go into the Apple Store to purchase the first laptop that you see. The same goes for VPNs.
A router-based VPN – or one that allows several simultaneous connections – is what you should settle with if you want a VPN that is ideal for families.
You would require a high-speed VPN, a secure network, and unrestricted bandwidth if you want to watch movies online.
Regular travelers who rely heavily on public WiFi networks require VPNs with really strong protection and have servers distributed worldwide.
Write a collection of relevant features that you may ignore until you decide what you will use a VPN for. It would make it simpler for you to determine which VPN to use after you finish this phase.
---
2. Take a close look at an individual VPN's specialty
There's something a particular VPN company prioritizes. Mostly, you can spot that easily.
It can be encryption; it can be security – you have to make sure your objectives suit their goals.
A VPN with a reputation for unblocking streaming services is a target if you wish to watch geographically blocked content.
VPNs with safe coding without any logging are mostly a go-to choice for journalists and people who value privacy and confidentiality online. If you are one such user, you will need to review the protection protocol and whether the VPN provides the kill-switch functionality.
---
3. Search for compatible devices
Although most VPNs today support Apple, iOS, Mac, Linux, and Windows. Some VPNs aren't accessible on all platforms.
If you have a Windows device but are using an iPhone, you should ensure that your VPN offers a manual setup and software for Windows.
It's also a smart idea to see how many multiple gadgets can be linked at the same time. Some VPNs support limitless devices, while others only allow up to three devices to be attached to your account.
---
4. User-friendliness
The setup and user experience on several VPNs can be quite complicated. So if you are not tech-savvy and don't want to bother setting up a VPN, discovering one that provides an app with a simple interface. A VPN site that is easy to use is crucial, too.
Many VPNs provide simulated settings, so you don't need to push yourself.
---
5. Ensure all the major areas are protected
The number of servers and locations can be a deciding factor for specific VPNs.
You would need a VPN that has a server near your country if you not only want to make your online identity secure but also avoid slow VPN speed issues.
That will also help if you plan to fly or live in a country with restricted websites. You also need to see the security difference between free and paid VPN.
---
5. Your desired payment terms
When finding a VPN, you need to decide on payments and see if they have free or paid packages.
Rates vary depending on the functionality of a VPN and the subscription period. That is also relevant concerning how you pay, meaning it's not necessary that all providers have the same payment methods.
Some VPNs provide anonymous payment mechanisms like BitCoin, while others encourage you to purchase gift cards to prevent personal details exposure.
Even though free VPNs are enticing, yet, we don't advocate using one. Although you don't pay with cash, you still pay for it one way or the other. Be it with advertising, inadequate security, or a low-quality streaming experience (more on it right below).
---
Free VPN: Risks and problems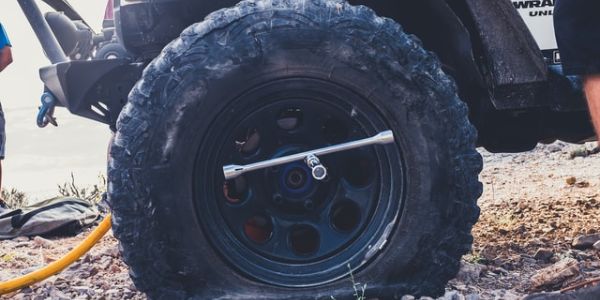 The main thing is, what do they know that users don't know about corporations letting them use a free service? We're going to start with the worst stuff any free VPN providers do to earn a profit, then look at the slight problems you can easily deal with for occasional VPN usage.
1. They track you online and sell your personal or browsing details
Most free VPNs share your session details with third-party advertisers and blitz you with ads. BetternetVPN and Hola are two prime examples that got revealed in the past.
Your online privacy is breached because third parties can view your private details and collect your results, defeating one of the most significant reasons for utilizing a VPN.
Additionally, certain free VPNs also hijack your browser and redirect you to collaborator websites without your permission.
---
2. They can offer others access to your sessions
Many other free providers operate as P2P networks, transmitting your details through another user's computer and filtering others' traffic through yours. This configuration instantly positions you at risk of ransomware and DNS attacks and can get even worse.
Your wasted bandwidth is offered on the global data sector through various VPN servers. This is how they raise profits, which clearly is hazardous.
---
3. They provide fragile protections that can quickly be broken
As we said, running a strong and stable network system is expensive unless you cut corners.
Many free VPNs use unreliable protection mechanisms and weak encryption, which can let advanced threats like malvertising successfully infect your device.
Not only that puts your at risk of malware, but sometimes this inadequate security enables hackers and intelligence agencies like the USA's NSA to easily decode your files.
---
4. The advertisements will continually disrupt your surfing
Selling ads is one of the most popular ways to benefit from the usage of free VPN services. Even if the provider doesn't snoop on you or sell your details, you might regret attempting to save a few bucks a month because of the relentless inconvenience of advertising.
It's also doubtful that every free VPN would filter all the malware and spyware-injected advertising, so one unintended click might bring you great trouble. On the other side, with their CyberSec functionality, paid VPNs prevent you from unsafe portals.
---
5. They can decrease your internet speed dramatically
You will be disappointed if you're searching for a free VPN to upload any content online, stream videos, play sports, or browse torrents.
Usage of any VPN typically causes some decline in your internet speed due to encryption, but you can barely find it with the best-paid VPNs. With free programs, it's a different matter. They're going to restrict your speed because of their tiny networks, constant advertising, or deliberate speed throttling.
Luckily, sluggish speeds are just an inconvenience, not a danger to your privacy or protection. A little patience and a trustworthy, free VPN would serve you well if you only need to submit a private email from a cafe's wifi.
---
6. Minimal features
If you locate a free VPN that does not gather data and holds commercials to an appropriate standard, you may face another issue: service limits.
You can, however, be able to deal with the limitations, depending on your needs.
Sometimes, free plans are provided by paid VPN operators that try to reassure you that paying for a package is worth it. So while your data or devices are not placed at risk by such a free VPN, the vendor will make sure it doesn't fulfill all your needs.
For example, most free versions of paid VPN services restrict your use to 500MB – 2GB per month. Mostly, when on a free plan, you'd have access to only a few servers and the ability to use a VPN on a single device only. When on the free plan of even a well-known premium VPN, you will not be able to unblock services like Netflix or BBC iPlayer.
But operation limits are more annoying than risky, as with speed problems. If your surfing is light, you will never be disturbed by them.
---
When is using a free VPN okay?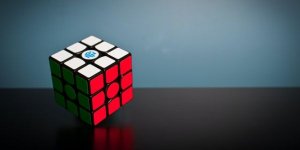 The safest free VPNs, considering their flaws, will function well for occasional light use.
A restricted free service could do the job nicely if you are on a quick trip and want to unblock a weakly geo-blocked site back home or just want a little security when using public WiFi.
And yes, free, stable VPNs are usable as long as you are prepared to acknowledge their limitations.
First off, we highly suggest that free VPNs that appear to have unrestricted resources should be avoided. These are some of the most dangerous choices available.
That brings us to a valid question that people keep asking online: Can I subscribe to any free VPN out there?
The answer is No.
While searching for a free VPN service, look for premium providers that offer limited free plans. TunnelBearVPN, WindscribeVPN, Hide.meVPN, and Hotspot ShieldVPN are some of the top contenders here.
Although these free VPNs restrict your bandwidth, volume, and access to the server, they provide much of the same protection and privacy features as their paid plans. With that degree of defense, no stand-alone free VPN will compete.
Yes, let it be a free or paid VPN solution; VPNs are considered legal in most countries worldwide. But don't anticipate any of your long-term requirements to be fulfilled by free VPNs or plans, as the providers ultimately want you to upgrade. You should take your protection and privacy seriously.
All the top-rated premium VPNs available today provide a 100% money-back guarantee. Some even offer free trials. That is why it is always wise to get your hands on them instead. Why sacrifice for short-term use when you can get what you want at no expense from a VPN? We hope you got the point.
Paid VPNs: Stealthy encryption and advanced functionality for any use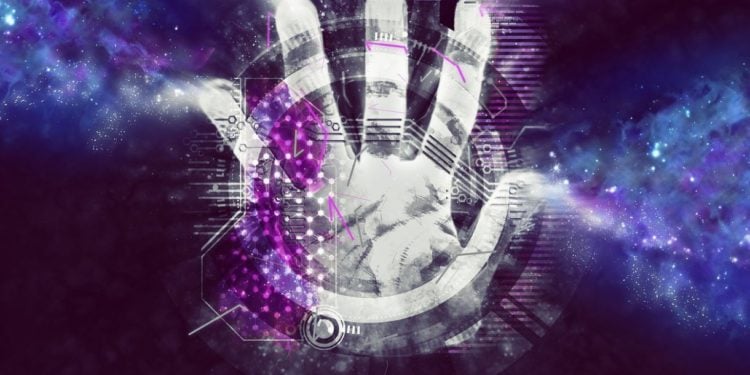 So we're left with the reality that no free VPN provides a full, stable, high-quality service without restrictions.
However, what might confuse you is how inexpensive many premium VPN subscriptions out there today are. That just leaves one question. What is so unique about these providers? Or, in other words, is a paid VPN worth it? Let's find that out below:
1. They ensure safe and private internet browsing
While some top VPN providers retain partial session records, none of them ever monitor your activities or exchange your details. Typically, even if a premium provider records some of your browsing details, it does only for diagnostic purposes.
Better yet, most highly rated VPNs do not hold any records at all, so the online interaction is, as it should be, entirely private.
---
2. Top-notch security for the network
To remain in operation, premium VPNs require subscribers, but in the end, their subscribers can not tolerate protection failures.
That's why end-to-end AES 256-bit encryption is offered by the best VPNs alongside the support for a number of tunneling protocols, including the ultra-secure OpenVPN.
Some VPNs also carry security to the next level using more features like DNS and IPv6 leak safety, Double VPN, kill switches, and split tunneling. What that all means is even when you suffer a sudden disconnection from your VPN server, no third party can see any of your internet traffic.
---
3. No bandwidth or speed restrictions
Another advantage of utilizing a paid VPN provider is that you get to experience secure surfing without any data limits or internet throttling. If you are going to use your VPN for watching online content, P2P activities, or gaming, a paid option will work perfectly.
In reality, only paid VPNs can allow you to say goodbye to buffering and painfully sluggish downloads.
---
4. Access to more server locations
Premium VPNs grant you unrestricted access to their vast networks of servers, which are mostly massive and spread all over the globe. Meaning you can access more apps and websites worldwide that are geo-restricted.
As a general rule, more servers easily unblock sites in just a blink of an eye. A couple of premium VPNs that we reviewed even amazed us with how much they can do with minimal effort to be made from a user. All because they handle geo-blocking and other stuff with great diligence. Two such providers include ExpressVPN and NordVPN.
---
5. Work for unblocking streaming services and even function in countries with heavy censorship
This is where the very finest VPNs are really shining today. Even most premium VPNs don't consistently unblock Netflix, Pandora, Crackle, and other quality streaming platforms.
Also, if you live in countries that deploy heavy censorship, top paid VPNs will be able to function there without any problems. For example, you can get through China's Great Firewall through a premium provider.
A free won't work in such situations. Only top premium VPNs could grant you access to services like US Netflix, BBC iPlayer, and ViaPlay without exhausting your pocket, alongside being able to slip through strong filtering systems in infamous locations like China, Russia, and Turkey.
---
6. They provide a range of other features for a better experience
In addition to better privacy, protection, and access to worldwide content, you get plenty of other useful features with a premium VPN. For example, you can set up a VPN on several devices and use it simultaneously with only one subscription.
Some providers also offer dedicated IPs, special P2P servers, malware protection, and built-in ad blockers. Also, a paid provider mostly has incredibly receptive customer service alongside a brilliantly user-friendly design.
Now that you know how beneficial paid VPNs are, below are our top 3 paid VPN picks for you to explore. These VPN options are tested to be secure, reliable, and fast.
These providers basically stand tall to all the aspects in criteria one needs to check for selecting the best VPN, which we covered earlier in this article, right after the intro. So, you can try these with confidence:
Provider

ExpressVPN

NordVPN

Surfshark

Our ranking

1st

2nd

3rd

Overall rating

9.8/10

Best Overall

9.5/10

Best Overall

9.5/10

Most Affordable

Monthly cost (starting from)

$6.67

$3.69

$2.30

Netflix

Yes

Yes

Yes

Logs

No logging policy

No logging policy

No logging policy

Maximum Encryption

256-bit AES

256-bit AES

256-bit AES

Torrenting

Yes

Yes

Yes

5 Eyes, 9 Eyes and 14 Eyes Member

No

No

No

Supported Devices

More info

Visit Website
Visit Website
Visit Website

Read Review

read full review
read full review
read full review
---
Is your VPN safe?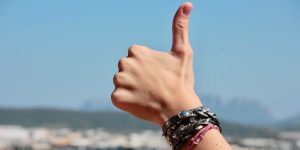 All right you compared your options by finding out what comes out with paid vs free VPN. You probably know already that a premium VPN wins the competition by a fair margin.
But how do you know the VPN you've or are going to sign up with is safe?
And does it make your access to the internet more secure? Although these instruments are a good way to maximize your online privacy and protection, it is necessary to note that they are not all made equally.
While settling with a paid VPN option, you must verify if your VPN is secure or not since this is the primary reason why not to trust free VPNs.
A paid VPN must pass a few tests before you can call it a secure one. Below you go with all the aspects to look at before you consider your VPN a safe provider:
DNS leak
As most internet traffic goes through the protected tube, certain VPNs refuse to protect your device's DNS requests. This is considered a DNS leak, which can allow others, such as your ISP, to check what you're doing online. To see whether your VPN is leaking or not, simply visit DNSleaktest.com with your VPN connection on for the results.
---
IP leak
It's essential to make sure that sites can't see your original IP address while you use a VPN as the IP leak defeats the purpose of using a VPN in the first place. To check it, simply Google 'What's My IP' after you've activated your VPN and see if your IP address has been modified.
---
IPv6 leak
If your ISP offers IPv6 help and you access an IPv6 address on a website, your browser links to it outside of your VPN connection. That exposes your actual IPv6 address during the process. We have a complete guide on IP leak protection that you can read to learn about it in detail and how you can fix it.
---
WebRTC leak
WebRTC, or Network Real-Time Communication, is an open-source technology that provides real-time communication functionality through simple APIs for mobile apps and web browsers.
However, as it uses the NAT and firewall traversal STUN protocol, the public IP address is made discoverable even though you are using a VPN. The good thing is that some top providers today offer protection against it. Check with your VPN provider's customer support to see if they provide any fix for WebRTC leaks.
---
Free vs. paid VPN verdict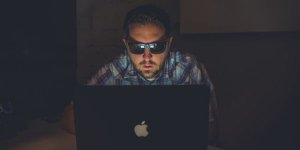 Anonymity and security are the two critical things you want to achieve with a VPN when browsing the internet. The easiest way to accomplish this is by using a reliable service company that charges you for their service.
Unfortunately, free VPNs have been discovered to offer their user data to third parties in addition to not encrypting consumer web traffic at full. There is no such thing as free, note, and the expense of having a free VPN outweighs what you will get in exchange for not paying money for one.
It should be a no-brainer why premium VPNs are much better than free ones after going through the analogy. When you're using a free VPN, your confidential information can get violated online without you knowing.
Free VPNs cannot offer the degree of stability, speed, or protection that paid VPNs offer. It is also true that not all premium VPNs are 100% stable and secure. Still, with a little research, you can find reputable VPN providers that offer you an almost 100% worry-free, fully protected internet experience.
In essence, like the old saying goes: what you pay for, you get. Therefore, we recommend subscribing to a trusted paid VPN that provides you with much-improved user-focused applications, protection, and efficiency.