Okay, we are into 2023. Still, users keep comparing free vs. paid VPN. And, it understandably is an essential and valid question.
The simple answer is: Nothing in this world is free. All comes at a cost. When it comes to the internet, this is mainly so.
The free utilities that we all love and take for granted (concerning our internet privacy) are a means for corporations to gather your data and market it for a fee to third parties.
However, are 'free VPNs' secure to use? The simple answer is no. While you can notice a range of choices available on the market that provide their services for free, it is necessary to note that utilizing free VPNs typically comes with a few downsides, unlike a premium VPN.
Without you thinking about it, not only are you getting your surfing patterns monitored, but pop-up advertisements will also fill your screen and destroy your online experience.
In brief, you are the commodity if you're not paying for the product. It is a no-brainer that free VPNs should also make money for themselves. This typically comes at the user's cost.
Will individuals pay for a VPN, or is it okay to have it for free? It is also challenging to get the correct answer to these concerns. Let's discuss the variations and benefits and drawbacks of free and paid VPNs.
Free would still sound more enticing than spending bucks on a yearly VPN subscription. However, there are a number of things that you need to remember. If it does not cost anything, how precisely can they supply you with a free service? They are certainly not a charitable group that supports internet consumers for free.
You should know the difference between a free vs. paid VPN to make the right choice. Focused on certain quite well-recognized variables, we will cover different variations in this article to save you from going into malicious hands.
Quick guide section: Free vs. paid VPNs
We recommend you to go through our article thoroughly as this page boasts a lot of useful information that will help you become a privacy savvy internet user.
Still, if you are in a hurry, here is a quick guide section covering major problems when using free VPNs and the pros of going with top-rated paid providers like ExpressVPN and NordVPN.
Risks of using free VPNs
They monitor your activities consistently
In most cases, your data gets sold to third parties
Make you vulnerable to IP Address leak
Bombard you with ads
Slow down the internet speed
Offer restricted locations, limited protocols, bandwidth, and features
Advantages of using paid VPNs
They protect your private data with dependable security
Provide top-notch privacy
Do not set bandwidth or speed restrictions
Offer users a vast servers pool to connect to
Can unblock Netflix and other popular streaming sites
Even work in countries with aggressive censorship such as China and Saudi Arabia
Provide a range of other added security and privacy features
How to know which VPN would suit you the best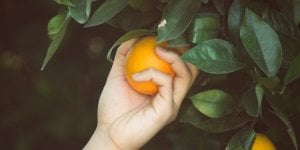 Are you searching for safe and secure VPNs? That's great.
From encryption and authentication to anonymous surfing and multiple IP addresses, a VPN provides many benefits, but we are sure you'd know.
You may find that there are several of them now that you have started to search for VPNs. Today, there are currently over 300 VPNs on the market. That's a whopping number. How are you going to decide which VPN is better for you?
That might look challenging but it is not a tough task.
In a VPN, you only have to figure out what you are searching for and then search for one which fits the criteria. But how are you going to know what to search for?
Look at the following list. Our tips can help you sort out what to search for and pick the best VPN service.
1. Know what you need for a VPN
You're not going to go into the Apple Store to purchase the first laptop that you see. The same goes for VPNs.