When looking for top privacy-oriented browsers, Mozilla Firefox is one of the first ones that arguably come to mind. Like most browsers on the internet today, Firefox continues to make bold steps to deal with digital privacy and security.
For example, the browser can block third-party trackers by default and mask your location using the Firefox private Network (VPN).
On top of that, the browser comes with many settings and configurations you can use to enhance your online security. For example, some of these tools help you block first-party cookies, which generally remember your login data. It can also block third-party tracking cookies, which advertisers use to collect information from you.
Firefox privacy is mostly credited to the open-source nature of the software. Remember, most other browsers, including Microsoft Edge, Google Chrome, Apple Safari, and Internet Explorer, are owned by large corporate companies trying to make money.
For that simple reason, open-source software tends to be more heuristic and people-centered than proprietary programs. Also, Microsoft, Google, and Apple are always trying to track you. That aids them in getting hold of your personal information to better sell services and ads inventory.
Mozilla Firefox is so popular among security enthusiasts due to its large number of add-ons and privacy configuration. These settings and add-ons improve your online security significantly.
Firefox gets regular auditing by experts and the community to ensure that it meets the advertised standards as an open-source platform. If there is a problem with privacy or any code, it's removed or edited as soon as possible. Now that all sounds too good, right?
That is not all. The greatest thing about Mozilla Firefox is it's highly customizable, which is not the case with other known browsers.
In fact, the point of this whole guide is to customize Firefox for achieving the privacy and security you desire while staying with your normal day-to-day use browser. But before we jump onto that all, let's cover some vital information first below.
A brief history of the Mozilla Firefox Browser
Firefox has gone through a series of changes ever since it got launched by the Mozilla Foundation in 2004. Before that time, the Firefox browser only existed as a university project of Marc Andreessen in the early 90s at the University of Illinois.
The Bachelor of Computer Science degree holder worked for the National Center for Supercomputing Applications, around the same time that Sir Tim Berners-Lee introduced Mark II, an early version of the ViolaWWW browser (a discontinued browser now).
Mark joined Eric Bana to create a browser for UNIX named NCSA Mosaic. Released in June 1993, Macintosh and Windows adopted it. When Mark graduated in 1994, they changed the company's name to Netscape Communications Corporation.
Mosaic Netscape 0.29, also known as Netscape Navigator, happened to be their first project. The project came as a mosaic killer or simply Mozilla, representing a Godzilla creature as their cartoon logo.
But it was until 1998 when AOL acquired Netscape, and by June 2002, they started building Mozilla Firefox, which was named Phoenix at the time. This new web browser received a lot of traction, and in 2003, Mozilla announced plans to work on this project even more.
It was in 2004 that the first stable version of Mozilla Firefox 0.8 got released. By the time Google Chrome got introduced in September 2008, Firefox controlled more than 30% of all browser usage on the internet.
Fast forward, to 2020, Firefox has 10% of browser usage, while Chrome has captured the rest of 70%. The best thing here is, Mozilla Firefox still exists as an open-source project today.
Some vital heads-ups before securing your Firefox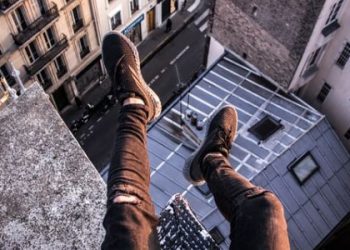 As noted earlier, on top of its secure code, the browser comes with a wide array of techniques and tweaks to keep you safe online.