Streaming services have provided excellent support to people across the globe by delivering personalized content.
Mainly, regional streaming services attract a huge local customer base as people get to watch exactly what they want.
ViaPlay is one such service that is ruling the Nordic region. However, like all major streaming services, you cannot easily watch ViaPlay outside Denmark, Sweden, Norway, Finland, or Iceland.
Though it's somewhat acceptable to limit viewership, the services may have their own valid reasons for this.
But these geo-restrictions annoy people who travel to other regions because they block them from watching their favorite content. This is in addition to the avid video lovers across the globe who simply want access to ViaPlay to watch their favorite Nordic shows.
So, continuing with our guides for all readers who don't like geoblocking, here we explain how to get ViaPlay unblocked anytime, anywhere.
How to watch ViaPlay outside Denmark: Quick guide
Eager to watch ViaPlay right now? No problem! If you have been through our previous guides, you would know what it takes to evade content restrictions. In a flash for you, here is how to unblock ViaPlay anywhere in just three steps:
Select a VPN provider: Our number one recommendation is ExpressVPN for streaming ViaPlay. These guys have proven themselves the best in unblocking content restrictions with little to no risks. This service

 can not only unblock ViaPlay but other major streaming services as well.

Install the VPN: Subscribe to your chosen VPN service

. Then download the VPN on your device and install it accordingly. Since you need to watch ViaPlay, you can select the server from any Nordic country to change your IP location.

Access ViaPlay: Simple as that. Since your online location is now changed, you will face no problems in accessing ViaPlay. Gear up to enjoy your favorite media.
A quick list of top VPNs to watch ViaPlay from anywhere
What is ViaPlay, and why can't I watch it outside Denmark?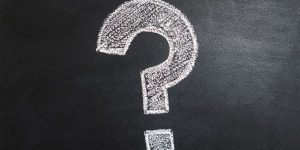 When you have reached this article, it means you know well what ViaPlay is.
But, for those who don't know about it yet, ViaPlay is a video streaming service. It features on-demand videos as well as supports online streaming.
ViaPlay started back in 2007, essentially relying on movies and sports. However, as time passed, the service gained traction and featured more content.
Today, ViaPlay enjoys tremendous popularity with a massive user base in Nordic countries. The platform, however, has limited its focus on this region during all this time. That's why people outside the Nordic region cannot directly use the service.
Although, it doesn't mean that the service won't ever be available to people globally.
The parent company behind ViaPlay, Nordic Entertainment Group, is gradually aiming to expand its footprints.
In May 2020, NENT Group announced its plans to launch ViaPlay in Baltic States (Latvia, Lithuania, and Estonia) in early 2021.