Entertainment produced by the Eastern Asian cultures has taken over the world during the last few decades. From the Korean pop bands and dramas to the Japanese manga and anime, the West can't get enough of it. That's why Crunchyroll is such a successful streaming website. From the Far East, it offers streaming entertainment to users who want to see anime movies and other content, such as dramas, manga, and music.
Crunchyroll is headquartered in the US and is available to users globally. But, like most other streaming platforms, this site also imposes geo-location restrictions. So, what you see here varies with your location.
Nonetheless, using a VPN to stream Crunchyroll can help you evade this limitation.
Curious to know how it works? This guide explains it all in detail alongside listing the best VPNs to unblock Crunchyroll anywhere.
Watching Crunchyroll from wherever you are
Are you new to VPN services? Haven't you used one before? Never mind. Put your worries aside and follow these simple steps so that you can enjoy Crunchyroll's entire catalog from wherever you are in the world:
Sign up for a VPN account with one of tested providers (NordVPN is our #1 recommendation), choose the subscription plan that suits you best. Thanks to money-back guarantee of VPNs listed in this article, you get a risk-free trial of the service.
Download and install VPN app on your device.
Your browser's cookies include geo-location information, so clear up your cache to remove them. Restart your device.
Log in to your VPN and choose a server. To access Crunchyroll, you need to choose one located in the US.
Wait for your device to be connected to the VPN securely. You'll receive a notification or get an indication once the connection establishes.
Launch your browser and start streaming the content you want on Crunchyroll.
Why you need a VPN for Crunchyroll
If you're interested in CrunchyRoll, you probably know the genre's classics such as Attack on Titan, Dragon Ball Super, One Piece, or Naruto.
Naturally, these titles are pretty popular at Crunchyroll. The platform's main advantage is that it makes every episode of these classic shows available online within 60 minutes of the original Japanese broadcast.
But the best and most abundant content within Crunchyroll is for US users only. So, if you want this VIP treatment abroad, you need a VPN.
Briefly, a VPN (or Virtual Private Network) is designed to protect users' privacy, security, and anonymity online by performing two main tasks. First, the VPN hides your private IP address from the rest of the internet. Second, the VPN encrypts all the traffic that goes in and out of your computer so that no third party (your ISP, governmental agencies, or hackers) can sense your online activities. This is achieved by tunneling your traffic securely through a server in the VPN's network (whose IP address masks yours for the online world).
One of the main advantages of using a VPN is hiding your actual location to unlock content otherwise unavailable to you. So, using a VPN while streaming bypasses geo-restrictions, granting you full access to content from your desired region.
For example, if you are in Europe and want to stream a US-specific Crunchyroll title, you can connect to a US VPN server to get a US IP address. Then, Crunchyroll will see you as a US user and will let you stream the media.
Thankfully, using a VPN is perfectly legal in most countries. As a result, millions of users enjoy an improved sense of privacy and anonymity without breaking any laws at all.
Best VPNs for Crunchyroll
Although, VPNs can help you stream blocked content on Crunchyroll. However, not every VPN, including some premium services, will succeed here.
That's because many great VPNs focus on guaranteeing privacy and anonymity. So, they don't tweak their networks to facilitate streaming content. Whereas some other VPNs support streaming websites alongside other activities. However, their servers get blocked by streaming platforms such as Netflix.
So what VPNs will be the best to unblock Crunchyroll? We hear you ask.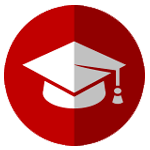 ExpressVPN
A superfast, highly secure, and user-friendly VPN that respects your privacy. Though it mi…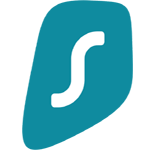 Surfshark
Very affordable yet speedy VPN that boasts a number of genuinely useful added privacy tool…