For binge streamers, nothing else is more blissful than having 24/7 access to their favorite shows.
Particularly, if you're a US citizen, you essentially enjoy unrestricted access to the best content available on various streaming platforms. You aren't limited to streaming Netflix only. Instead, you can expand your watchlist by subscribing to other platforms like Disney+.
Disney+ has one of the best content libraries with top-notch movies and TV shows. That's the reason why the platform has become so popular today.
However, things go bitter when you lose access to this fantastic platform the moment you travel outside America. Of course, you'd wonder why you can't watch Disney Plus outside the US merely because of a location change. But that's how it works.
Nonetheless, we now resolve this matter for you once and for all. This guide teaches you how to enjoy Disney+ streaming outside the USA without hassle.
Here is a quick list of our top VPNs
Here is a summary of our recommended VPNs if you are short on time.
ExpressVPN: This popular VPN provides robust data security, a vast pool of servers, and obfuscated server technology. It has a strict no-logs policy and offers a no-risk 30-day money-back guarantee.
Surfshark: The VPN is a great affordable alternative to ExpressVPN, with over 3200 servers across 65 countries. It has even better features like unlimited simultaneous connections and an ad-blocker at no extra cost.
NordVPN: NordVPN is a good choice for fast streaming and privacy because of its strict no-logs policy and over 5300 servers across 59 countries. Their global presence allows the VPN to resist blocking attempts.
A quick guide to watching Disney Plus outside the US
Select and subscribe to a reputable VPN service. We recommend ExpressVPN as it has a demonstrated history of unblocking restricted content safely without compromising connection speed.
Set up the VPN on your device. Right after subscription, you can proceed to download the respective VPN app on your device. It will then only require a few clicks from you to complete the installation process.
Connect to an appropriate US server. While you can connect to any server from the US, if your VPN offers dedicated streaming servers, you can choose them as well.
Head over to the Disney+ login page and start streaming your favorite content. Simple as that.
What is Disney+, and how can I watch it?
Disney+ is a streaming service launched in November 2019. It offers ad-free viewing of an extensive library of TV series, movies, and documentaries from providers like Star Wars, Disney, Marvel, and Pixar. The service has over 50 million subscribers and allows up to 4 devices to stream simultaneously, with unlimited downloads for offline viewing. In addition, the service offers new originals like Toy Story, The Mandalorian, and music exclusives like Taylor Swift's City of Lover Concert, among others. Thankfully, the VPNs in this article can unlock all Disney+ content.
Why can't I watch Disney Plus abroad?
Before understanding why Disney+ is selectively available in the United States only, let's quickly review what it is.
Precisely, Disney+ is a US-based OTT streaming platform powered by the famous Walt Disney Company. It's a relatively new service formally launched in 2019 in the United States, Canada, and the Netherlands. Later, it expanded its footprints to a few more countries.
Today, the service enjoys a customer base of roughly 95 million users per its 2021 subscribers statistics, presumably from the locations where the service is available.
Predominantly, these countries belong to the Americas, Europe, Australia, and other countries like India and Japan. Also, some African countries receive Disney+ via third-party contributions. Whereas the service plans to extend its coverage to more countries this year and onward.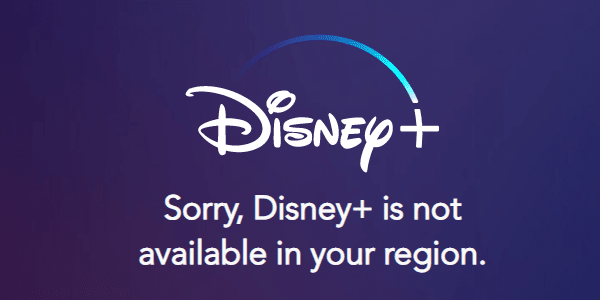 "With this huge and diversified presence, why can't I easily watch Disney Plus outside the US?" We hear you ask.
Well, this service, unfortunately for many users like you, is like those typical streaming services that apply content restrictions based on location. Like others, they also have to care for copyright and licensing issues.
Thus, even though the service is available in other countries, that specific US content library bearing all the exciting media isn't available abroad.
In other words, you can stream Disney Plus from anywhere. But you'll likely miss access to your favorite movie or TV show that is only available with the US library (unless you try the workarounds shared in this article).
Is it possible to stream Disney+ outside the US?
Although, you can't unblock Disney+ usually anywhere because the service has its own content availability practices for different regions.
Hence, if you are a fan of Disney+ USA, you won't find the same content available in Italy, even though the service is offered there.
Wondering how the provider manages this location-specific content availability? Well, that's done through your IP.
The platform employs IP tracking for incoming user requests. Through your IPs, the platform detects your location. It then presents the respective content permitted for your region to you.
This is the same practice through which other international streaming platforms like UK's iPlayer and Canada's CTV (to name a couple) manage content availability.
So, if you change your IP location, you can access the respective content library for that spoofed location.
Simply put, if you want to unblock Disney+ USA in Italy (for example), change your IP location to the USA.
Perhaps, you can now guess the workaround we will suggest here – a VPN, of course.
As you know, VPNs let you change your IP address by connecting to servers from other locations. It saves you from the limitation of physically existing in a region to access the content.
Thus, just as VPNs unblock geo-restricted websites and apps for you, they also unblock streaming libraries on platforms like this.
Technically, you can also use a proxy or Smart DNS for this purpose. But these tools aren't robust enough to sufficiently mask your real details. Hence, these services often face bans from the target platforms. Consequently, you can't use a proxy or Smart DNS to unblock Disney+ outside the United States.
However, with a robust paid VPN, you can seamlessly stream your favorite TV programs and movies via the Disney+ app.
Best VPNs to watch Disney Plus outside the US
Now that you know you can use VPNs to watch Disney+ anywhere, you might wonder what your choice should be.
You won't be wrong at this point because choosing the right VPN is the most critical step in bypassing content restrictions.
Mainly when it's about subscribing to paid VPNs, you need to be even more careful. If you don't subscribe to the right VPN, you will fail to access your desired content and risk your money.
Wondering how to choose a VPN that best fits your needs? Here's what your VPN should necessarily offer.
Fast speed connectivity
Multiple servers from different locations. (It should offer numerous servers from the locations you wish to connect to.)
Robust military-grade encryption
Kill-switch
No data logging
Unlimited bandwidth
Multiple simultaneous device connections
Wide range of compatible devices
Affordable subscription fee
You might feel overwhelmed after reviewing this list of prerequisites you should look for in a VPN. Indeed, it would take a lot of time to assess multiple VPNs merely to pick the right one.
Therefore, our team has tested dozens of VPNs to save you time and protect you from the risks of randomly subscribing to a VPN. Unfortunately, from those, only a handful of VPNs proved to serve their customers genuinely.
Below we elaborate on the top three VPNs that unblock Disney+ seamlessly. Without worrying about your money, you may subscribe to any of these (if you don't have a VPN yet).
Yet, if you wish to get a wider choice of VPNs, check out this detailed list of the best VPNs.
1. ExpressVPN

This fast-speed VPN boasts a massive network of thousands of servers, many belonging to the US. Thus, it is the best VPN to unblock Disney+ outside the US boundaries.

Covers 94 countries with 3,000+ speedy VPN servers

Robust encryption AES-256

Effective protection against DNS/IPv6 leaks

Compatible for P2P servers

Automatic lock network

Reliable TrustedServer technology

Does not retain logs

Supports up to five devices with one subscription

Money-back guarantee of 30 days
Pros
Exceptional for unblocking geo-restricted sites Disney+ is no exception

Blazing-fast servers

Customer support with live chat available 24 hours a day
Cons
Expensive than its rivals
ExpressVPN has been around for a decade. These service providers have maintained a balance between ensuring user privacy and abiding by laws throughout this time. Its strict no-logs policy is why it remains a popular VPN with a considerable customer base.
Aside from providing robust data security with military-grade encryption, ExpressVPN also facilitates users with its vast pool of servers.
Moreover, they also employ obfuscated server technology that makes it resist VPN detection and bans.
Therefore, if you can afford to pay a little higher than others, ExpressVPN is worth the money.
Nonetheless, if you're skeptical about its service, feel free to avail yourself of its no-risk 30-day money-back guarantee. It means you don't have to worry about risking your money while trying this VPN.
---
2. Surfshark

Besides unblocking Disney Plus abroad, the VPN also works great in unblocking foreign streaming platforms inside the United States.

More than 3,200 secure servers spread across 100 different countries

AES-256-bit military-grade encryption

P2P capability on multiple servers

Boasts DoubleVPN feature

Strong protection against DNS leaks

Kill switch is at auto-mode

Has CleanWeb ad-blocker

Reliable Camouflage-mode

No limit for simultaneous connections

Offers money-back guarantee of 30 days
Pros
Simple interface

Provides support for anonymous payments, including cryptocurrencies

Customer service that is second to none
Cons
Servers have different speeds
If you find ExpressVPN a costly solution, there is another choice: Surfshark VPN.
Surfshark has set up a network comparable to ExpressVPN. Precisely, they have over 3200 servers across 100 countries.
Plus, they offer almost all the features that ExpressVPN offers.
Moreover, they offer various security add-ons for their users at no extra cost. These include double VPN, Camouflage mode, adblocker, and malware protection.
So, while you may not get as many locations with Surfshark as you do with ExpressVPN, still, with all these features, this VPN is worth trying.
Its affordable subscription fee makes this VPN the best deal for streamers, gamers, torrents, and other hobbyist VPN users.
---
3. NordVPN

Besides offering premium support for online anonymity, NordVPN also works great for unblocking and streaming geo-restricted sites like Disney+.

More than 5,000 super-secure servers spread across 60 countries

P2P optimized servers

Robust encryption of AES-256

Allows up to six simultaneous devices per subscription

Kill switch is customizable

Implements strict no-logs policy

Strong protection against DNS/IPv6 leak

Reliable money-back guarantee (30 days)
Pros
Super-fast speed across all servers

Impressive privacy features

Customer support is super-reliable
Cons
Some bugs in doubleVPN feature
For those who don't want even a slight lag while streaming, NordVPN is a perfect choice.
In addition, these guys have implemented a strict no-logs policy for all users. It means you don't have to worry about your data reaching your government or other tracking entities.
Besides speed and privacy, NordVPN has also established a substantial global presence. They have over 5400 servers across 60 different countries. So while you may not get a huge choice of location, you certainly get more servers from the same place. This capability, in turn, lets this VPN resist all VPN-blocking attempts.
If you're a binge-watcher, this VPN will be the best choice to enjoy uninterrupted streaming.
Still, if you wish to test this VPN first, you can surely do so by availing yourself of their 30-day money-back guarantee. Don't like this VPN, have your money back – simple as that!
---
Disney+ VPNs testing methodology
Nowadays, most VPN providers use aggressive marketing techniques and deceptive service levels. So, finding a VPN that works with streaming platforms and offers the necessary privacy and security features can be difficult.
That is why our VPN testing methodology assesses factors like server speed, reliability of apps, the robustness of security, customer support, and others.
Robust security: Our primary focus when testing VPNs is to ensure that they offer privacy and security. To achieve this, we examine each VPN for any IP or DNS leaks and verify the strength of the encryption used to protect your data. We also assess additional security features, such as a kill switch, DNS leak protection, and obfuscation.
Fast server speeds: Providers with a wide-reaching server network, including countries without VPN support, are desirable. We conducted tests to confirm the compatibility of those servers with other popular platforms like iPlayer, Netflix, and Hulu.
Reliable apps: We examine the apps of each VPN to confirm that they provide all the necessary features to ensure your online safety. Our suggested VPNs have applications compatible with all the major operating systems like Android, Windows, iOS, and macOS, allowing you to stream Disney+ on any of your devices while on vacation.
Outstanding customer support: We advise selecting VPNs with live chat and email support to assist when necessary.
Advanced features: We search for VPNs that offer advanced extra features like automatic connection, split tunneling, multi-hop, port forwarding, Smart DNS, ad blocking, malware protection, and other elements that improve value.
Price: We consider the price of a VPN when recommending a service, ensuring that it reflects the quality of the product and has value for money.
VPN services that do not work with Disney+
If you're having trouble accessing Disney+ with your VPN, it may not be an issue with the streaming service but rather with your VPN provider. When Disney+ was released, many people used VPNs to unblock it, causing Disney+ to crack down on popular VPN providers.
As a result, many Disney+ accounts were blocked, and many VPN providers were blacklisted. Today, only a few VPNs work with Disney+. Here is a list of VPNs that do not work with Disney+.
ProtonVPN
BulletVPN
TorguardVPN
Tunnelbear
Hotspot Shield
How to watch Disney Plus outside the US: The step-by-step, detailed guide
Now that you know which VPN you should use, you may ask how to use these services to stream your favorite shows.
So, without further ado, here's a step-by-step guide for you.
1. Subscribe to the VPN
You can either choose one from the VPNs recommended above or go for any other VPN. Once you decide on a service, create your account and subscribe to an appropriate pricing plan.
---
2. Download and install the VPN on your device
After completing the registration process, you can now download the VPN app on your device. You will certainly find a dedicated VPN app for your PC, laptop, smartphone, or other device.
Once the download completes, execute the setup to install the VPN. You may need to sign in to your account to complete the installation process.
---
3. Connect to an appropriate server
Since you need to unblock and watch Disney Plus outside America, you should connect to a US server on your VPN. Make sure you choose a fast-speed server to enjoy uninterrupted streaming.
If your VPN offers dedicated streaming servers, better go with them as those servers provide superfast speeds.
---
4. Sign in to Disney+
Once your VPN connection establishes, check your connection for IP leaks (if you went with any of the VPNs listed above, you wouldn't have any leaks). If everything looks okay, you're safe to begin streaming.
Head on to the Disney+ app, sign in to your account and start streaming as you do in the USA.
---
How much does a Disney Plus subscription cost
The price of Disney Plus varies depending on the bundle you choose. The monthly package costs $7.99 per month, while the annual package costs $79.99 per year. So, you can save almost $16 by purchasing the yearly package.
Disney Plus will introduce a new ad-supported plan that is more affordable soon. You can sign up for a free 7-day trial to try the service. Moreover, it allows you to create up to 6 profiles on a single Disney Plus account and download videos to watch offline.
Additionally, you can use the group watch feature to stream content with your friends or family. Canceling your subscription is also hassle-free.
How do you sign up and unblock the US version of Disney+ without a US payment method?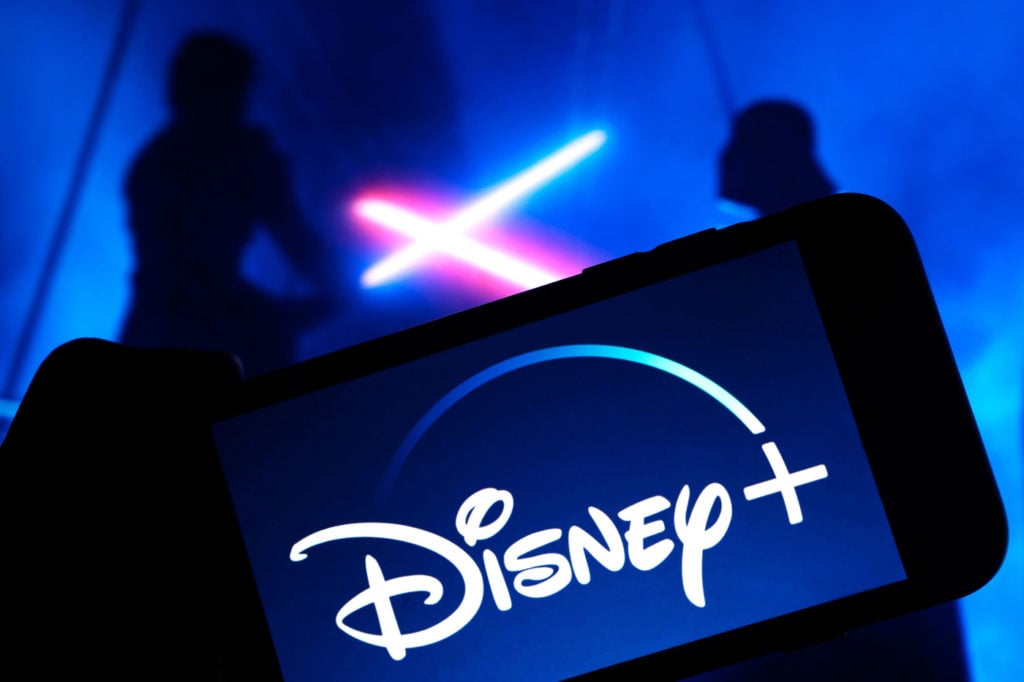 If you already have subscribed to Disney+, you may skip this section because you don't have to worry about making payments outside the US. Instead, you need a VPN to change your virtual location to the USA and sign in to your account to start streaming.
However, first-time users may face trouble accessing this service even with a VPN. That's because there's no such Disney+ free application you can sign-up for. And the platform does not support payment methods globally.
Does it mean you can't watch Disney Plus outside the US ever?
Not really! Here we share a quick workaround to have a legit Disney+ account abroad.
Paying Disney+ via Apple iTunes (for iOS users)
Log out of your existing Apple account.
Set up the VPN on your device and connect to a US server.
Visit the App Store and create a new Apple ID while selecting "United States" as the region.
Buy an iTunes gift card with sufficient load to pay for your Disney+ subscription.
Redeem the gift card on the App Store.
Proceed to download Disney+ app on your device.
Sign-up for Disney+ and enter your gift card as your payment option.
Once you have an account, you can stream your favorite media across all your devices.
---
Making payments via Google Play Store (for Android users)
Sign out of your existing Google account on your device.
Set up the VPN on your device and connect to a US server.
Create a new Google account while selecting the United States as your Google Play country.
Now buy a Google gift card with enough amount to pay your Disney+ subscription fee.
Sign in to the Play Store with your new Google account.
Redeem your gift card code on the Play Store.
Proceed to download the Disney+ app on your device.
Create your account with Disney+ while entering any US zip code (you can search for one online) when asked.
Select your gift card as the payment option.
Sign in to your Disney+ account and start streaming.
Once done, you can watch Disney Plus on all devices, even outside the US. Use your newly created account to start streaming. (Don't forget to use the VPN on that device to spoof your location as the US.)
---
Using a virtual US card
Making payments via a virtual gift card is an excellent alternative to using the Play Store or App Store. Here's how to proceed.
Ensure you have an active VPN connection and a US IP.
Visit any reputable website to get virtual gift cards, such as giftcards.com, to get a virtual credit card functional for the US.
Load up your virtual credit card and share it with your email address. You can even fund the card with your existing debit/credit cards.
Activate your virtual card (if not activated already) to use it for making payments.
Sign up to Disney+ (or login), and enter the virtual credit card details as your payment method.
Complete your subscription process and enjoy streaming your favorite media.
---
Signing up to Disney+ via PayPal
Create a new PayPal account (while having a US IP). You can enter any US state and zip code in the required details. (You can even enter the state of your VPN server location to look legit.)
Sign up for a US virtual card service, like Revolut, and link it with your bank account.
Now link the Revolut virtual card to your newly created PayPal account using the "Link a card or bank" option.
Once done, head on to subscribe to Disney+ and choose PayPal as your payment method. You can now pay for your subscription via this Revolut-integrated PayPal account without needing a US bank account.
After completing the Disney Plus sign-up process, you can search for your favorite movie or TV show and start streaming anywhere outside the US.
---
Which devices do I need to stream Disney Plus from anywhere?
Disney+ is one of those streaming platforms that are selectively available despite featuring good content. Therefore, you cannot stream the service in Pakistan, Bangladesh, and many Asian and African countries unless you use the aforementioned methods.
After knowing about all this, you might wonder if device limitations exist.
Fortunately, Disney+ has no specific device requirements. So you can easily download their app on your Android and iOS devices or use your PC (Windows, Mac, and Linux) to enjoy streaming.
Likewise, the platform also supports Firestick, Roku, Smart TVs, Apple TV, and gaming consoles, including PS and Xbox One.
So, you only need to ensure you get a VPN that supports these devices like the recommended ones. After that, you can stream Disney+ outside the US on any device.
How to watch Disney+ on your PC Mac or Windows
To access Disney Plus on your Windows or Mac using a VPN, follow these steps:
First, install a trustworthy VPN on your computer. We suggest using ExpressVPN.
Connect to a server located in a country where Disney Plus is available.
Then, open your web browser and go to the Disney Plus website.
Log in to your account or sign up if you haven't already.
Browse the selection of movies and TV shows and stream your favorite content.
---
Watch Disney+ on your Android or iPhone:
Make sure you choose a VPN that is compatible with your mobile device and follow this procedure:
Choose and download a trustworthy VPN. We recommend NordVPN for mobile devices.
Install the VPN on a laptop that can create a mobile hotspot or on your router.
Connect to a server located where Disney Plus is available.
For iPhone users, download the Disney Plus app from the App Store. Android users can find it on the Google Play Store.
Sign in to your account, browse the selection, and enjoy!
---
How to watch Disney+ on your Smart TV
Follow these steps to watch Disney+ on your smart TV
Choose a VPN that is compatible with your Smart TV. NordVPN is a great option.
Select a server in a location where Disney Plus is available.
Download the Disney Plus app on your Smart TV.
Log in to your account, browse the selection, and enjoy your favorite shows and movies.
---
How to watch Disney+ on streaming devices
The process of streaming Disney+ may differ depending on the device. Since VPN apps aren't supported on devices such as Kodi, Roku, Firestick, and Apple TV, you'll need to install the VPN on your router. Follow these steps:
Choose a VPN for streaming, like NordVPN.
Install the VPN on your wifi router.
Select a server where Disney Plus is available, such as the US.
Connect your streaming device to your TV.
Launch the Disney Plus app, sign in to your account, and enjoy your favorite shows and movies!
---
What can I Watch on Disney Plus in 2023?
Disney Plus offers a diverse range of content from various brands, including Disney, Marvel, Pixar, Stars, and National Geographic. The platform allows users to switch the language of their preferred shows and movies, making it more accessible. Once you bypass the location restrictions, your favorite titles will become available. The following list details the best shows and movies on Disney Plus in 2023.
Top Disney+ movies in 2023?
These are the latest movies on Disney Plus
The Lion King
The princess bride
Diary of a Wimpy Kin
The Incredibles
The Muppet Christmas
The Avengers
Hamilton
---
Top Disney+ shows for 2023?
LEGO Star Wars Summer Vacation 2022
Star Wars: Andor
The Mysterious Benedict Society
The Santa Clauses
The Walking Dead
Hawkeye
The Mandalorian
In the Soop: Freindcation
Willow
Giganotosaurus
Sumo Do, Sumo Don't
Glee
---
Other ways to watch Disney+ outside the US
These are other ways to unblock Disney Plus from anywhere worldwide.
Smart DNS
SmartDNS is an alternative method to bypass geographical restrictions and access restricted content. It works by concealing your Domain Name and making it appear like you are accessing the content from an unrestricted region. However, it is not always effective and does not provide top-notch security as a VPN.
---
Proxy Server
The term "proxy" refers to acting on behalf of someone else, and a proxy server functions as a representative for the user. Acting as an intermediary between you and the internet conceals your identity and enables access to restricted content. However, proxy servers may pose security risks and may not always be effective in unlocking OTT (over-the-top) content.
---
Conclusion
This was all about unblocking Disney Plus outside the US to enjoy uninterrupted streaming of your favorite movies and shows anywhere.
As you can see, Disney+ is a fantastic platform hosting plenty of content worth watching. It also features a lot of content for your kids as well. Hence, you won't be wrong in attempting to access this streaming platform at your place.
If you're a US citizen with a valid Disney+ account, you don't have to worry about missing out on your favorite media while traveling. Just load your device(s) with a robust VPN to continue streaming on the go.
However, if you don't have an account registered with the service, try one of the above methods to sign up. You'll surely not regret your subscription.
Just make sure to subscribe to a good VPN, like ExpressVPN, that respects your streaming requirements and rejuvenates your streaming experience.
While it isn't difficult to subscribe to the VPNs recommended above, share your queries with us if you face any trouble.
Happy streaming!
FAQs
While it isn't entirely legal, it's not illegal, either. However, you're using a VPN to bypass content restrictions. But, as far as you neither violate copyright regulations nor indulge in content piracy, it's somewhat acceptable. Indeed, this is what VPNs are meant for. Plus, even if Disney+ and other such services detect VPNs, they block content streaming. So you won't likely face any account bans in such cases. Nor would this act make you face any legal consequences. However, make sure that VPNs are legal in your country. Otherwise, you'll surely be in trouble.
Unfortunately, free VPNs aren't robust enough to resist VPN detection. Therefore, you won't stream as smoothly with a free VPN as with a paid one. Often, you can't even connect to Disney+ with a free VPN. Also, free VPNs may pose a threat to your online security. Thus, we never recommend free VPNs to unblock any streaming app.
First, make sure your VPN is secure enough to resist blocking and that it does unblock streaming platforms. Then, if your VPN is one such service, try clearing your device cache. Often, this will resolve the error for you. If not, switch your servers and see if it works. Finally, if you continue getting an error, contact your VPN support and discuss the matter with them. You'll surely get a permanent solution.
Yes. You can access this streaming platform in India via the Disney+ Hotstar app. However, the content library you get there may not have your favorite shows. If you want to unblock the Disney+ USA library, use a VPN.
Not really. Disney+ offers full availability in the UK, just like in the USA. However, differences may exist in the type of content available in the UK. If you want to stream USA content, use a VPN to change your location.
To access live sports on Disney Plus, you must acquire the Disney Bundle, which consists of Disney Plus and ESPN+.
The leading cause of buffering is an internet connection that is too slow to handle the amount of data being processed. Although a VPN can slightly reduce your internet speed, Disney+ requires only around 5 Mbps for HD video, meaning that buffering should not be an issue if you have a connection of 10 Mbps or higher without the VPN. However, 4K video requires a higher speed of 25 Mbps. If you experience buffering, try connecting to a closer server, pausing any downloads, or using a streaming-optimized server offered by your VPN.
Most likely, yes! According to Disney's guidelines, a 25 Mbps connection is recommended for streaming 4K content. However, if you are only interested in HD video, the requirement drops to 5 Mbps. Essentially, as long as you have sufficient internet speed or your VPN does not have an unusually large impact on your speeds, you should not encounter any problems. However, if you experience any difficulties, we suggest contacting customer support, as they should be able to direct you to a faster server.
Like many popular streaming platforms, Disney+ has VPN-blocking features. Nevertheless, the VPNs featured in this article can unblock Disney+ from anywhere worldwide. Also, you don't need to worry about losing access. Our recommendations typically provide a solution within a few days whenever a major streaming service improves its VPN-blocking capabilities.
Using your Disney Plus account in another country is possible, but the available content may vary depending on your region. Additionally, you may need to use a VPN to access the service in some unsupported countries.
Using your Disney Plus account outside your country or sharing it with friends overseas is possible. However, if you want to access the service in unsupported countries, you must use a VPN with Disney+. The service allows up to four simultaneous streams on different devices, and each account can have up to seven active profiles, making it easy for the whole family to have their account.
No, Disney Plus content isn't the same in every country. Although the content is very similar, it depends upon the region you are streaming from.