For binge streamers, nothing else is more blissful than to have 24/7 access to their favorite shows.
Particularly, if you're a US citizen, you essentially enjoy unrestricted access to the best content available on various streaming platforms. You aren't limited to streaming Netflix only. Instead, you can expand your watchlist by subscribing to other platforms like Disney+.
Disney+ has one of the best content libraries with top-notch movies and TV shows. That's the reason why the platform has become so popular today.
However, things go bitter when you lose access to this fantastic platform the moment you travel outside America. Of course, you'd wonder why you can't watch Disney Plus outside US merely because of a location change. But that's how it works.
Nonetheless, we now resolve this matter for you once and for all. This guide teaches you how to enjoy Disney+ streaming outside the USA without hassle.
A quick list of our top VPNs
Here is a summary of our recommended VPNs if you are short on time.
ExpressVPN: This popular VPN provides robust data security, a vast pool of servers, and obfuscated server technology. It has a strict no-logs policy and offers a no-risk 30-day money-back guarantee.
Surfshark: The VPN is a great affordable alternative to ExpressVPN, with over 3200 servers across 65 countries. It has even better features like unlimited simultaneous connections and an ad-blocker at no extra cost.
NordVPN: NordVPN is a good choice for fast streaming and privacy because of its strict no-logs policy and over 5300 servers across 59 countries. Their global presence allows the VPN to resist blocking attempts.
A quick guide to watching Disney Plus outside US
Select and subscribe to a reputable VPN service. We recommend ExpressVPN as it has a demonstrated history of unblocking restricted content safely without compromising connection speed.
Set up the VPN on your device. Right after subscription, you can proceed to download the respective VPN app on your device. It will then only require a few clicks from you to complete the installation process.
Connect to an appropriate US server. While you can connect to any server from the US, if your VPN offers dedicated streaming servers, you can choose them as well.
Head over to the Disney+ login page and start streaming your favorite content. Simple as that.
What is Disney+, and how can I watch it?
Disney+ is a streaming service launched in November 2019. It offers ad-free viewing of an extensive library of TV series, movies, and documentaries from providers like Star Wars, Disney, Marvel, and Pixar. The service has over 50 million subscribers and allows up to 4 devices to stream simultaneously, with unlimited downloads for offline viewing. In addition, the service offers new originals like Toy Story, The Mandalorian, and music exclusives like Taylor Swift's City of Lover Concert, among others. Thankfully, the VPNs in this article can unlock all Disney+ content.
Why can't I watch Disney Plus abroad?
Before getting to why Disney+ is selectively available in the United States only, let's quickly review what it is.
Precisely, Disney+ is a US-based OTT streaming platform powered by the famous Walt Disney Company. It's a relatively new service formally launched in 2019 in the United States, Canada, and the Netherlands. Later, it expanded its footprints to a few more countries.
Today, the service enjoys a customer base of roughly 95 million users per its 2021 subscribers statistics, presumably from the locations where the service is available.
Predominantly, these countries belong to the Americas, Europe, Australia, and other countries like India and Japan. Also, some African countries receive Disney+ via third-party contributions. Whereas the service plans to extend its coverage to more countries this year and onward.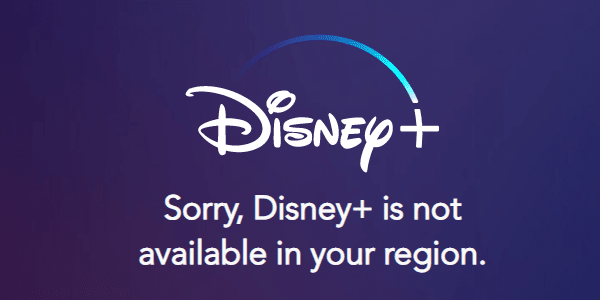 "With this huge and diversified presence, why can't I watch Disney Plus outside the US easily?" We hear you ask.
Well, this service, unfortunately for many users like you, is like those typical streaming services that apply content restrictions based on location. Like others, they also have to care for copyright and licensing issues.