Internet censorship can happen on a country-wide or school-wide scale. However, when schools block access to the internet, they usually do it for some justifiable reasons. This can safeguard the students from unwanted influences online or prevent a network crash from excessive material downloading. However, you may often need to bypass these school restrictions for some good reasons, thus requiring a VPN.
VPNs route your traffic through an encrypted tunnel, helping you bypass any website while keeping you hidden from the public eye.
If you're looking for the best VPNs for school, then you're in luck. This article covers the five most effective VPNs for college or university students. You can find more details about how we arrived at this conclusion below.
The best VPNs for school – Quick list
We tested various VPNs available today for the best ones to download. Five VPNs stood out; you'll quickly find what we think of them below.
The best VPNs for school – Overview
In a hurry? Take a quick look at the essential features of our best VPNs for school.
| Feature | ExpressVPN | Private Internet Access | ExtremeVPN | NordVPN | PureVPN |
| --- | --- | --- | --- | --- | --- |
| Best discount for students | 35% off the yearly plan | 83% off the three-year plan plus three months free | 68% off the yearly plan | 68% off the two-year plan plus two months free | 80% off the 2 year plan plus four months free |
| Monthly price | $8.32 | $2.03 | $3.29 | $3.99 | $3.99 |
| Number of servers | 3,000+ servers in 94 countries | 35,000+ servers in 84 counties | 6,500+ servers in 88+ locations | 5,550+ servers in 60 countries | 6,500+ servers in 70+ countries |
| Money-back guarantee | 30 days | 30 days | 30 days | 30 days | 31 days |
| Number of device connections | 8 | Unlimited | 10 | 6 | 10 |
| Supported devices | Windows, Mac, iOS, Android, Router, Chrome VPN extension | Windows, Mac, iOS, Android, Linux, Smart TVs, Chrome OS, Game consoles | Windows, iOS, Mac, Android | Windows, Android, Linux, Mac, Chrome, Android TV, others | Windows, Mac, Android, iOS, Linux, Firestick, Chrome |
The best VPNs for school – Detailed list
You can find a thorough analysis of the best school VPNs to download here.
1. ExpressVPN

A top-notch VPN service that offers exceptional high-speed servers with unlimited bandwidth. It is one of the leading school VPNs due to its privacy and security features.

Has an exceptional server network of over 3,000 servers in 90+ countries

Only RAM-based servers

Uses military-grade encryption: AES-256

Has a strict no-logs policy

Provides split tunneling feature on almost all servers

An automatic kill switch function

Offers Tor over VPN servers for stealth protection

Supports peer-to-peer file sharing and torrenting

Allows 5 simultaneous connections

Offers 30-day refund policy
Pros
Blazing-fast servers in 94 countries

Offers a strict no-logs policy

Enhanced security and privacy features
Cons
Expensive pricing relative to other VPNs
With unmatched privacy and security features alongside top-notch VPN services, ExpressVPN is a superstar in the VPN game. Since 2008, ExpressVPN has helped businesses take control of their online privacy and security, saving costs and improving processes. Now, aside from businesses and entrepreneurs, students can also enjoy all the features that make ExpressVPN great.
In brief, you can unblock every platform and website your school might have blocked, including Facebook, YouTube, Google, and Spotify, with this VPN. Moreover, you can find the required learning materials by unblocking any website at your school to help you complete your projects and assignments.
ExpressVPN utilizes AES 256 encryption, the same standard that military intelligence and government agencies use. This makes it impossible for your college or university authorities to track you. You can torrent without restrictions and share files using its numerous P2P servers. If you rate functionalities above cost, you may overlook ExpressVPN's pricey fee and go for it.
---
2. Private Internet Access (PIA)

An efficient VPN service that provides users with exceptional security and privacy features. It is one of the most reliable VPNs for safe torrenting and streaming without lag or buffering at school.

Boasts an extensive server network of over 35,000 blazing-fast servers in 90 countries

Supports P2P sharing and safe torrenting

Offers industry-leading encryption: AES-256

MACE feature blocks ad, malware, and trackers

Does not store users data

Has RAM-only servers

Provides functional split tunneling feature

Has a kill switch for stealth protection

Allows unlimited devices to be connected at once

Offers a 30-day money-back guarantee
Pros
Has high-speed servers for streaming and gaming

Supports all major devices

Boasts friendly and knowledgeable customer support
Cons
Inconsistent speeds with distant servers
Private Internet Access (PIA) stands out for its vast server network, a blend of useful features, and affordable subscription fee. It has over 35,000+ servers, making it an authority in this domain – most VPNs typically have below 10,000. As a result, there's no limit to the number of websites and apps you can unblock.
PIA is also one of the cheapest VPNs online. Its back-to-school sale gives an 83% discount off the actual price, providing VPN services for as low as $2.03 per month.
Of the VPNs in our list, PIA is the only one with unlimited simultaneous device connections. You can stream, download, and share files on all your devices safely and at moderately fast speeds.
---
3. ExtremeVPN

A relatively new VPN service that offers robust encryption protocols and high-speed servers. It allows reliable access to restricted content from anywhere in the world.

Boasts more than 6,500 secure VPN servers in 70+ countries worldwide

Offers best-in-class AES-256 encryption standard

Peer-to-peer sharing on all servers

No-logs policy shields users data

Has a dedicated kill switch feature

Reliable split tunneling feature

Has Onion over VPN servers for protection

Supports 10 simultaneous connections

Protection against IP/DNS leaks

A no-question asked 30-day money-back guarantee
Pros
Has an exceptional speed servers

Offers obfuscated servers, port forwarding, and multiport capabilities

24/7 customer support via various channels
Despite its recent launch, ExtremeVPN has caught the attention of online privacy and security-focused websites. In their reviews, many consider it one of the best VPNs due to its robust security and privacy features.
This newbie VPN already has over 6,500 ultrafast servers in more than 70 locations worldwide. Each server uses the standard 256-bit AES encryption, ensuring maximum privacy. This also prevents your details from ever falling into the hands of your school authority.
Extreme VPN also has a strict no-logs policy, and it's based in the British Virgin Islands, a strategic location outside the 5, 9, and 14 Eyes Alliances.
With this VPN, you can get 68% off the yearly plan to get premium VPN experiences at only $3.29 monthly. There's a 30-day, guaranteed money-back guarantee, which you can claim through the 24/7 customer support.
---
4. NordVPN

A trusted VPN service that bypasses restrictions and blocks malware and viruses. It is a top-tier VPN service due to its impressive speed and unblocking capabilities.

Offers over 5,700 servers across 60 countries

Blocks ads, malware, and suspicious websites

Has sophisticated AES-256 encryption

Provides functional kill switch feature

Allows split tunneling for data routing

Offers Double VPN feature for additional security

Provides Onion over VPN servers for added anonymity

Does not keep users log

Allows up to 6 devices to be connected simultaneously

A tested 30-day refund policy
Pros
Offers dedicated IP address

Boasts blazing-fast speed with most servers

Effective and efficient customer service
Cons
Poorly optimized mobile apps
For many online security-focused websites and blogs, NordVPN is the ultimate solution for school needs. Considering NordVPN's powerful privacy and security features, this is no surprise. NordVPN's servers can unblock all the popular and remote streaming platforms, including Netflix, Hulu, and HBO Max.
The ultrafast servers ensure you can watch videos, play games, and download files without lag or buffering. NordVPN also uses 256-bit AES encryption for airtight data and traffic encryption to keep up with global standards. It has ad and malware blockers, protecting you from most viruses online.
NordVPN's best plan for students helps save 62% on a two-year plan, with an additional three months for free. You can enjoy top-notch VPN services for as low as $3.99 monthly. However, being a student aged 18-16 qualifies you for another 15% discount, and there's no discrimination based on the university, college, or location.
---
5. PureVPN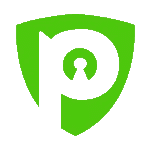 A top VPN with useful school-related features. It has super-fast servers and provides state-of-the-art privacy and encryption.

Offers dedicated servers for reliable streaming and gaming

Has an elite encryption protocol: AES-256

P2P servers for torrenting without restrictions

Offers a strict no-log policy for user privacy assurance

Offers dedicated IP option for personalized access

Offers an automatic kill switch

Split tunneling for selective data routing through VPN.

Allows up to 10 devices to be connected at once

Has a tested 31-day refund policy
Pros
Offers high-speed servers

User-friendly apps

Affordable initial subscription fees
Cons
Increased latency on Windows
The last VPN on our list of the best school VPNs, PureVPN has an aesthetic appearance and is well-optimized for various devices. As a result, you can easily navigate its various features and configure and customize it to your taste.
PureVPN aims to ease students' daily struggles by evading ISP throttling for fast connection speeds. It also hosts servers worldwide, enabling you to access any desired content. You can also unblock streaming platforms like YouTube and Netflix for educational videos.
The provider protects your online data, even on public Wi-Fi like your school's. As a precautionary measure, it also has IPv6 and DNS leak protection to ensure your school authorities don't get their hands on your IP address.
PureVPN also removes the data cap in many free VPNs, meaning you can download as much as you want. This VPN tries to cater to the strict budget of students by providing 81% off the two-year plan. After two years, you can use the VPN freely for four more months or claim a refund after the first 31 days of subscribing.
---
How did we select the best school VPNs for 2023
Our methodology for choosing the best VPNs involves considering different criteria and factors, including:
Security
Many students opt to use VPNs while in school to secure their data and protect their information. Universities and colleges provide public Wi-Fi but usually monitor their student's activities and collect their data. For this reason, a recommended VPN for schools would be one with strong encryption and data privacy features.
Every VPN on our list safeguards you online using 256-bit encryption. Encrypted messages using this format are impossible to break even with the fastest supercomputers. These VPNs enhance security through dedicated no-logs, IPv6 and DNS leak protection, and malware and ad-blockers.
---
Unblocking
No university or country can have all the resources you need as a student. You always have to go online sometimes. Certain educational materials, such as files and videos, are on geo-blocked or restricted websites with limited access.
A VPN can come in handy in such a situation. You can use them to gain access to these materials or watch all the educational videos you want on various video streaming sites.
---
Cost
More often than not, students tend to be on a tight budget and have limited cash to spend on school needs. As a result, most look for affordable VPNs, have student packages, or provide some form of free trial.
Each of the VPNs in our list meets at least two out of three of these requirements. You can find mouth-watering student discounts or utilize their money-back guarantee to get free VPNs for 30 to 31 days.
---
Server network
The number of servers that a VPN has is important for many reasons. A VPN with an extensive server network gives access to content in more regions. You can seamlessly bypass more websites or stream geo-blocked platforms without lag or buffering.
A large number of servers also has a direct impact on network speed. The higher the number of servers a VPN has, the less the load on each server. This reduces latency and consequently increases speed.
---
Speed
Students typically find VPNs with high speeds to quickly download large files or stream high-quality content. The VPNs in our list contain servers that cater to this by removing various speed bottlenecks.
Firstly, they use superfast network protocols like IKEv2 and WireGuard. They also help you dodge throttling. This is when ISPs purposely slow down your network speed due to sending a large volume of data.
---
Optimization
A typical student VPN should be properly optimized for various devices so it's easy to use. Students usually browse on smartphones and computers, which means the VPN should be available on these devices, as a bare minimum. The VPNs on this list are optimized for these devices, and you can easily navigate them to perform various actions.
With one tap of a button, you can quickly connect to a server. You can also find server locations easily or change the security protocol.
---
Reasons you might need a VPN for school
Still need convincing on why VPN is important for school? Here are some of the most important reasons to budget for a VPN before resuming school.
1. Browse safely on public Wi-Fi
Most universities and colleges provide public Wi-Fi, enabling students to browse freely. However, the risks inherent in this free internet usually outweigh their benefits.
The college or university authority can comprehensively monitor every link and webpage you click. Public Wi-Fi is also more prone to security breaches, so you need a VPN.
---
2. Bypass restrictions
Due to the comprehensive monitoring capabilities of public Wi-Fi, your college admins can prevent your access to certain websites. Using regular ISP-provided internet may also exhibit restrictions in accessing some platforms, such as YouTube TV and Netflix. A VPN helps you dodge these restrictions, significantly enhancing your learning experience.
---
3. Share files with peers privately
VPNs have recently started combining physical, self-hosted servers with virtual, P2P servers. These P2P servers are perfect for torrenting and sharing large files securely. VPNs, like NordVPN, take this even further by letting you create a private encrypted network. This network lets you share files, work, or collaborate with your peers.
---
4. Boost your online privacy
Online privacy and security should be everyone's right, regardless of who they are, and VPNs can help you achieve that. Premium, high-quality, multi-featured VPNs (like those on our list) use the world's most advanced encryption standard to keep your data safe. They may also have malware, ad blockers, a kill switch, and IP address leak-protection mechanisms.
---
Why do schools block online content?
As unwanted as it may sound, schools generally restrict access to online content for safety and security reasons. Here are some reasons schools monitor or block access to online content.
Ensure students' online security: Beyond providing education, schools are responsible for keeping students safe from physical or virtual threats. In this technology-dependent age, the risks of online threats have never been greater.
Minimize distractions: The uninhibited growth of the internet makes it a hub for various distracting activities. Social media, online games, and unethical websites are some distractions students deal with, and schools try to minimize these as much as possible.
Monitor students' data and bandwidth usage: It's also easier for school administrators to monitor data and bandwidth usage by blocking access to certain online content. Large data transfers often crash schools' networks, and this can help prevent that.
Reduce the occurrence of cyberbullying: Bullying can occur online as much as it can occur in classrooms and school hallways. Cyberbullying can take the form of harassment, stalking, and catfishing and is more difficult to catch compared to actual physical bullying. Schools may use internet censorship to minimize how frequently this occurs.
Struggling to bypass a school firewall using a VPN? Here's a fix!
Are you still struggling to bypass your school's firewall using a VPN? Here are solutions you can try.
Connect to an appropriate server. If you're trying to access a region-specific website or content, ensure you connect to a server in that region.
Switch between tunneling protocols. Firstly, ensure that your chosen VPN has multiple protocols, such as OpenVPN and WireGuard. If a protocol doesn't work, you can switch to another and check if that works.
Enable obfuscated servers. These servers help hide VPN usage. Hence, you should consider using a VPN with obfuscated servers if you stay in a censorship-heavy region.
Upgrade to a better VPN: If you realize you can't perform any of the three actions above, it's time to upgrade your VPN. Using a better VPN can help you bypass almost, if not all, restrictions that you encounter in school.
Other ways to unblock school Wi-Fi and bypass firewall
VPNs work perfectly but are not the only way to bypass school restrictions. Here are some other stress-free methods of evading school blocks.
1. Try mobile data
This method looks like the most obvious way to bypass school restrictions. Colleges can only monitor or block your online activities if you connect to their network. Using your own mobile data severs this connection.
While this is true, you must also be careful of ISPs since they'll know and monitor your online traffic. Using mobile data also means you can no longer bypass geo-restrictions or protect your device from malware and viruses.
---
2. Use the Tor browser
Tor, short for The Onion Router, is another anonymous tool. Tor uses relays or nodes, a worldwide network of remote servers, to encrypt data and traffic. This helps ensure a high level of anonymity.
Tor also grants access to .onion websites exclusive to the dark web. It, however, slows down your internet, and hackers can sometimes exploit node vulnerabilities.
---
3. Try a web proxy
Websites often facing ISP or government restrictions tend to have one or more proxies. These proxies show you every content you can find on the main webpage without actually taking you to it. Web proxies can help you access a site undisturbed but don't provide any form of traffic or data encryption.
---
4. Use the website's IP address
Computers don't understand English and, thus, can't interpret URLs. They convert any URL you input into IP addresses to show you the website's content. If your school restricts the URL of a website, there's a high chance that you can still access it with the IP address. Typing this IP address into your browser quickly helps circumvent any website restrictions.
---
Can free VPNs bypass school firewalls?
Sometimes, free VPNs can help you bypass school firewalls, but we strongly do not recommend this. Most free VPNs are viruses by hackers to steal your information or take control of your device.
They are also far from offering the same level of encryption as the top-quality VPNs on our list. Most also have data limits, further stifling your internet experience.
Conclusion
VPNs remain your trusted companions for unhindered internet access and online safety and security, whether at home or in school. When choosing a VPN for school, the key areas to consider are speed, security, unblocking, and value for money. Considering these aspects, we have compiled the five best VPNs from the dozens available today. Using any of these VPNs will indeed help you evade school restrictions on your browsing.
What do you think? Share your ideas and experiences with us in the comments section below.
FAQs
Most schools allow the use of VPNs or don't have a policy that prohibits it. As long as VPNs are legal in the country, they're usually legal in schools within that country. However, when a school starts blocking social media or streaming sites, it may disapprove of VPNs.
There's no single answer to this question. With so many VPNs, the ultimate criteria will be the features that differentiate them. However, a good school VPN should be affordable and have advanced privacy and security features. You can find these features in the VPNs on our list.
You should get a VPN for school as this protects you online and keeps you safe on school Wi-Fi. It also prevents prying eyes from looking at your online activities or hackers from stealing your information.
This depends on the logging policy of the VPNs. Each of the VPNs in our list has a strong no-logs policy and clears your data and traffic after every session. Before you subscribe to any VPN, confirm its logging policy and only go for those with verified no logs.