Every student's biggest wish is to have an unblocked Netflix on school computers. That means no more waiting to get home to watch your favorite shows and movies. One could just log into Netflix to catch up on the latest series during recess. Sadly, the reality is quite different. Many schools have blocked Netflix because they believe it's a distracting website that can affect productivity.
Netflix is a popular streaming service that hosts originals like Orange is The New Black, Stranger Things, Squid Game, and Mindhunter. This on-demand streaming service is available in about 190 countries. With over 5,000 titles and some of the best series and shows you can find at your fingertips, it's unsurprising that many students use it leisurely.
If you want to unblock and stream Netflix on the school computer, try a few methods. However, a reliable VPN service is the best and most effective way. Not only will a VPN allow you to access Netflix, but you can also stream 4k videos without buffering.
This article highlights several helpful methods for watching Netflix and getting around the firewalls your school's IT admins set up.
A quick guide to unblocking Netflix at school using a VPN
There are multiple effective ways you can access Netflix at school. The best way to access Netflix's unblocked website is through a Virtual Private Network (VPN). You can watch the streaming service from any location while ensuring digital security and privacy.
Follow the steps below to open access to Netflix on the school computer.
Subscribe to a reliable VPN service. We recommend ExpressVPN.
Download and install the VPN app on your device.
Sign in using your credentials.
Connect to a server in your preferred location.
Visit the Netflix website or app and log in.
Stream your favorite movies and TV shows on your school computer.
Best VPNs to unblock Netflix on a school computer
Below is an overview of the VPN services that work well with Netflix tested in 2023, followed by details about each VPN.
ExpressVPN: Best Netflix unblocker as it has fast and secure servers that are excellent for HD streaming. It has great customer support and easy-to-use apps compatible with all devices.
Private Internet Access (PIA): Reliably unblocks Netflix in many countries, including the US, UK, Canada, Australia, Germany, France, Mexico, and Japan. It has streaming-optimized servers, anti-malware, and intuitive software.
NordVPN: Boasts an extensive server network for unblocking hundreds of Netflix libraries. It offers blazingly fast speeds for watching movies in HD and 4K.
1. ExpressVPN

A premium VPN service known for its blazing-fast speeds and robust security features. It is a go-to choice for Netflix enthusiasts seeking unlimited entertainment possibilities.

Boasts an excessive server network of 3,000+ fast VPN servers in 88+ countries

Offers TrustedServer (RAM-based) server network

Encrypts data using military-grade AES-256 encryption

Does not track and monitor user traffic

Features a split-tunneling policy

Offers a reliable kill switch feature for added security

Provides an additional layer of protection with Onion over VPN servers

Most servers support P2P file sharing

Supports up to five device connection at once

Comes with a 30-day refund trial
Pros
Does not store any of users' data

Boasts formidable security and privacy practices

Supports torrenting on all servers
ExpressVPN is our top choice for unblocking Netflix at School. Whether you want to play games, access streaming platforms, or watch live shows, this service delivers excellent speed. The provider has a proprietary Lightway protocol, which provides speedy connections and a seamless streaming experience.
The VPN enables you to change your IP to a different region. And, with over 3,000 servers, it's unlikely to experience a shortage of choices. ExpressVPN also provides robust security, using government-grade 256-bit AES encryption and kill switch protection. This means your online activities would be safe and secure if you lose connection to a server. You'll also benefit from its no-logs privacy policy, which makes it difficult for third parties to steal your information.
In addition, you can test ExpressVPN risk-free as it comes with a 30-day money-back guarantee. We ran multiple DNS, WebTRC, and IP leak tests with this service and found none.
Another perk this service offers that's useful for watching Netflix is split tunneling. This feature allows you to route your traffic through the VPN tunnel.
---
2. Private Internet Access (PIA)

A trusted VPN service that bypasses restricted content. With its avant-garde encryption protocols, users can unblock and stream Netflix worldwide safely.

Offers high-speed VPN servers across 80+ countries globally

Allows P2P file sharing and torrenting across all servers

Employs robust AES-256 encryption

MACE-integrated virus and adware prevention

Maintains a strict no-logs policy

RAM-only VPN servers (privacy)

Split tunneling feature allows for selective VPN usage

Provide a kill switch for sudden disconnection protection

Each account supports 10 simultaneous devices

30-day no-questions-asked refund policy
Pros
Robust security with encryption protocols

Offers dedicated IP address add-on

Supports cryptocurrency payment
Cons
No whitelisting/app exclusion
Private Internet Access (PIA) ranks high as a top Netflix VPN service for several reasons. This provider has one of the largest networks with over 10,000 available servers. It has also proven itself as a trusted and reliable VPN provider for privacy-conscious individuals.
The VPN follows a strict no-logs policy and features IP and DNS leak prevention. Unlike other VPNs that struggle with securing multiple devices simultaneously, you enjoy protection for up to 10 devices. Although its connection speeds aren't as fast as ExpressVPN, the service offers you more bandwidth. This means you can easily stream videos for long hours without interruption.
It boasts an impressive score speed. Its rates can reach peaks of 301 Mbps. With this speed, you can stream in 4K and surf the internet all day. PIA unblocks Netflix in multiple locations. It also unblocks the BBC iPlayer, Disney+, and Amazon Prime Video. We could access Netflix libraries from the UK, US, Australia, Canada, and even Japan during our test.
---
3. NordVPN

A top-tier VPN service is renowned for its exceptional ability to provide smooth and buffer-free Netflix streaming from anywhere.

Offers blazing-fast servers in more than 60+ countries worldwide

Blocks ads and malware for safer browsing

Uses high-level encryption: AES-256 for top-notch security

Offers an integrated Kill Switch

Split tunneling allows selective routing of internet traffic

Double VPN offers an extra layer of encryption and anonymity

Onion over VPN combines with the Tor network

Ensures anonymity with its no-log policy for privacy

Support 6 devices to be connected at once

30 days money-back guarantee
Pros
High levels of confidentiality and protection

Has stealth protection against IP/DNS leaks

Boasts DDoS protection
Cons
Sluggish customer assistance
NordVPN is another excellent choice for students who want to bypass Netflix restrictions. The provider can securely unblock heavily armed streaming services. With it, you can access Spotify, Apple Music, and video platforms like Amazon Prime Video, Netflix, Hulu, BBC iPlayer, and YouTube.
For security and privacy-conscious users, it has a strict no-logs policy, AES 256-bit encryption, two kill switches, and DNS leak protection. No other VPN on this list offers a second kill switch.
Thanks to its proprietary NordLynx protocol, it's one of the fastest providers in the industry, making it ideal for watching your favorite movies in HD or 4K. NordVPN also secures six devices simultaneously with the app.
As Netflix is available on almost every connected device, you'll appreciate the VPN's multi-platform support feature. The provider offers native app support for macOS, iOS, Android, Windows, Linux, Amazon Fire, and Android TV platforms.
Plus, it has browser extensions to protect your Edge, Chrome, Safari, and Firefox browsing sessions. With all the benefits of using this VPN, it undoubtedly offers you value for money. For $3.29, you can enjoy its monthly subscription and 30-day money-back guarantee.
---
Can I unblock Netflix with a free VPN?
It's difficult to unblock Netflix with a free VPN. Many free VPNs don't have streaming functionalities, as they lack the resources to bypass strict VPN connection blocks. Even if you're lucky to watch Netflix with a free service, don't expect it to function flawlessly.
With free VPNs' data limitation, you can only stream your favorite movies briefly. Not to mention, you'll likely experience performance issues, crowded servers, and slower speeds. Privacy-wise, it's also not advisable to opt for freebie VPNs. These providers generate revenue by monitoring users' online activities, saving the info, and selling it to third-party advertisers.
We recommend you use the free version of premium VPN services like NordVPN and ExpressVPN. These providers have consistently worked excellently with popular streaming platforms, including Netflix. We've conducted several tests into completely free VPNs and could not find one that could reliably unblock the streaming platform.
Read also: How to Unblock Movie Sites at School
How to watch Netflix using a URL shortener
If you don't have a VPN subscription or your school's computer website blocker is weak, using a URL shortener can help you watch Netflix. Here's how to go about it:
Open the web browser on your school's computer. For best results, use Google Chrome.
Visit the Netflix site and copy the URL from the address bar.
Go to a URL Shortener website in your browser. We recommend TinyURL.
Visit TinyURL and paste the link in the box.
Click "Make TinyURL."
Copy and paste the customized link into a new tab on your browser.
Press Enter.
Access Netflix shows on your school computer.
How to access Netflix using the Google cache
To bypass a Netflix block, you can use Google-cached pages. These are copies of web pages that Google indexes for backup. Follow the steps below to use the Google cache.
Open Google Chrome on your school computer.
Go to the Netflix Website.
Click the arrow or three dots beside the Netflix URL on the Google search results page.
In the "About this result" page on the left, select "Cached."
Access the Netflix website's cached version on the school computer.
It's essential to note that this method is only effective when your school's computer has a cached version of Netflix. Otherwise, you'll need a VPN to encrypt your traffic and access the streaming service.
How to watch Netflix by resetting the school computer
It's possible to watch Netflix at school by simply resetting the computer. This free method enables you to unblock other blocked websites on the computer.
Here are steps to reset or powerwash the school computer:
Tap the Windows icon on your screen.
Click "Settings."
Go to "Advanced" and tap "Reset Settings."
Click Powerwash > Reset.
Select "Restart."
After a few seconds, the device will restart.
Tap "Powerwash" and "Continue" on the pop-up screen.
Follow the on-screen prompts to set up the school computer.
Start watching your favorite movies and shows on Netflix.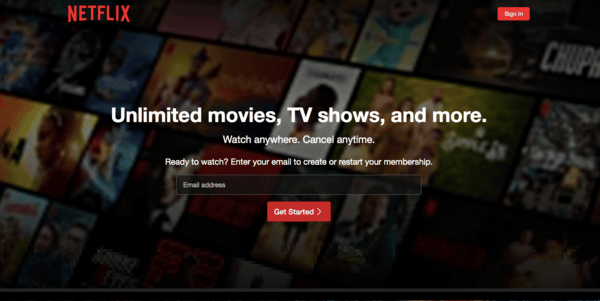 Netflix is not working on the computer – What should I do?
Many academic institutions block entertainment sites like Spotify, YouTube, Netflix, Facebook, and Hulu. For some reason, they believe it will affect students' ability to study.
However, there are situations where accessing sites like Netflix can be particularly helpful, especially when you want to watch documentaries, reference media, or take study breaks. Thankfully, quick fixes enable you to access the streaming service.
1. Reinstall the graphics driver
You may be unable to watch Netflix on the school computer due to a faulty graphics driver. Below are the steps to install a graphics driver.
Go to the "Device Manager."
Hold the Windows + R keys on the keyboard to open the "Run" command prompt.
Type "devmgmt.msc" in the box, and press "Enter."
In the "Device Manager" window, select "Display adapters."
Right-click the "Graphic adapter" on the computer, then choose "Uninstall."
Go to the Taskbar and press the Windows icon to launch the Start menu.
Click the power icon, and select "Restart."
Stream Netflix's latest series without issues.
---
2. Update your windows
You must update your Windows operating system frequently to get new features and secure your computer. Indeed software updates are a hassle, but every time you ignore them, your Windows OS becomes vulnerable.
Outdated Windows can also cause compatibility problems with websites like Netflix. Follow these steps to update your Windows and optimize performance.
Hold the Windows + I keys to start "Settings" on the computer.
Choose "Update & Security."
Select "Windows Update."
Tap "Download and install."
Stream the exclusive content on Netflix.
---
Other ways to unblock Netflix at school/work
Despite a VPN being the most secure way to bypass geo-blocks, there are various approaches you can follow to unblock Netflix on your school computer. You can use a public web proxy, a Tor browser, a Smart DNS service, or remote desktop software.
These methods often come in handy when a VPN is inaccessible in your location. Below are other ways to unblock Netflix without a VPN connection.
1. Use a Tor browser
Tor browser is an excellent tool for unblocking Netflix at no cost. This browser prevents third parties like the government and your ISP provider from prying on your online activities. Not only does it mask the sites you visit, but it prevents them from identifying your physical location.
Tor browser integrates excellently with Windows, Android, iOS, Linux, and Mac, except for Chromebooks. Moreover, the provider operates an open-source software showing its dedication to improving its service. Sadly, this feature has a downside. It can expose your information to hackers.
From a security standpoint, it protects your data by switching your connection around a distributed network of relays worldwide. You can hide your IP address to access Netflix with the Tor browser.
Follow these steps to configure Tor on the school computer:
Download and install the Tor browser. Go to the Tor website and tap the installation file to launch the tool.
Launch the browser and select "Configure Connection." The settings option will appear for you to customize the Tor browser.
Go to the Netflix app or website.
Now, you can watch movies without restrictions.
Unlike VPNs, you need to manually disconnect the Tor browser before exiting it. Once you're done watching Netflix, simply click the "Close" button to end all connections.
---
2. Use a Smart DNS
A Smart DNS accomplishes the same goal as a VPN by letting you access restricted websites. However, this tool doesn't encrypt your data like VPNs, so it can't protect your online activities or keep them anonymous.
It cannot protect your sensitive information, personal data, and internet traffic from the prying eyes of third parties. Therefore, if your focus is more on speed than privacy, Smart DNS is better for unblocking Netflix. With it, you won't experience unnecessary speed drops while browsing.
It is also an excellent option for accessing geo-blocked speed-sensitive services, like streaming platforms from anywhere, whether at school or work. Many Smart DNS providers combine proxy and DNS to offer an efficient service. Through this, you can change your location. For example, this tool can trick Netflix into believing you're in America by servicing your queries in the country.
Since Smart DNS is compatible with most internet-capable devices, it's excellent for unblocking Netflix on Chromebook. Reputable VPN providers like ExpressVPN, Private Internet Access, and Surfshark offer this tool as a significant service. You can also get it from popular standalone Smart DNS providers like Unlocator and UnblockUS.
---
3. Use proxy servers
If you want quick access to Netflix, a proxy server should be your go-to option. This unblocking tool functions as a gateway between the internet and your device to hide your real IP address.
Sadly, it doesn't provide complete security like a VPN, and you may experience congestion on its servers. Needless to say, it can bypass restrictions without bans and offer improved performance.
Once you connect to a proxy, it replaces your real IP address with that of its proxy servers. This process then changes your device's traffic, making Netflix read your traffic as coming from an unrestricted location.
To watch US Netflix, you must connect to a proxy server in America. Doing this will make your requests seem like they originate from the US. We recommend HTTPS proxies for excellent performance.
---
4. Use StreamLocator
Unblocking Netflix libraries on a computer or Smart TV with a StreamLocator is child's play. This tool changes your real location to appear like you're in the US. Unlike a VPN, you don't need to install software on your device to use Streamlocator.
All you need to do is plug your computer into the router to access geo-blocked content. StreamLocator works excellently with Android, iPhone, Apple TV, Chromecast, Roku, and Amazon Fire TV.
Using this router to watch Netflix won't affect your network speed. Besides, it unblocks other streaming platforms like Amazon Prime, Hulu, HBO Max, and Disney+.
---
Is it illegal to use a VPN for Netflix?
Using a VPN to stream Netflix isn't illegal. A VPN is an unblocking service that enables you to access the content you paid for on restricted WiFI networks. It is not piracy. Although Netflix uses a proxy detection technology to block VPNs and restrict users from watching geo-blocked content, you can use one.
When you use a VPN to access Netflix, you use its IP-hiding feature to bypass geo-blocks. Indeed, this act is against Netflix's terms of service, but it doesn't make using a VPN illegal. Neither does it attract any punishment. At most, Netflix will only terminate your access to its library once it detects VPN use.
However, accessing multiple Netflix libraries at once or downloading content for piracy is illegal as it violates the streaming service's licensing and copyright. If you live in countries like China, Russia, and UAE which have banned the usage of VPNs, you may get into trouble for using this unblocking tool for Netflix.
Keep in mind that while using a VPN for Netflix isn't illegal in society at large, it may be punishable by your school, depending on its policy.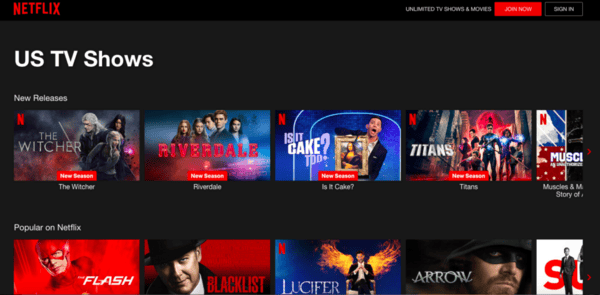 How to bypass school WiFi restrictions
Unsurprisingly, school administrators place WiFi restrictions to filter out inappropriate content and allow educational content only. So even during breaks and free periods, you can't access social media, movie websites, or streaming platforms like Netflix.
Here are simple ways to unblock your school's WiFi restriction.
Use a Virtual Private Network (VPN): A VPN is the easiest way to unblock your school WiFi and access blocked content. Choose VPNs with obfuscation servers, as they enable you to bypass WiFi restrictions and firewalls that don't allow VPN connections.
Opt for a Smart DNS server: Smart DNS combines proxy and DNS technology. Although it doesn't encrypt your traffic, it helps bypass restrictions without triggering blocking mechanisms.
Use the Tor browser: This browser is more secure than other browsers. It can hide your traffic to bypass geo-blocks.
Use Google Translate: Aside from translating, this technology can function as a proxy server to bypass geo-restrictions. Simply launch Google Translate and type the website's name.
Connect to a proxy website or server: Proxy servers are excellent for bypassing restrictions as they can encrypt your internet traffic and provide faster speeds.
URL shortener: Rather than using the restricted website's name, use the shortened version.
Opt for portable apps: These apps work without installing them on your device. All you need to do is copy them to your USB drive. Common portable apps include the Tor browser and Firefox browser.
Install a portable OS: This method only works if your school computer permits booting from USB drives. Simply install a portable operating system on your USB to alter your device's settings.
Use the IP address of the website: Instead of using the website's name, use its IP address to access its content. This way, you can bypass any domain blocks.
How do I unblock Netflix on my school Chromebook?
Many schools set Chromebooks up solely for academic purposes because IT administrators can easily manage them through a web-based console. Hence, accessing popular apps and websites like Netflix on the device may be difficult.
If you want to unblock Netflix on your Chromebook, you need a VPN service compatible with Chromebooks. You must also change the Chromebook's permissions to open blocked websites.
Follow these steps to unblock Netflix on your school's Chromebook.
Open Chrome
Visit the Netflix website.
Once it loads, three icons, such as "Lock," "Info," and "Dangerous," will appear on the left of the web address.
Click "Site Settings" to change the permissions settings.
How do I remove school restrictions from my laptop?
If you're unable to access particular sites on your laptop, it's possible that the school's IT admin blocked it. But don't lose hope. You can remove this restriction in just five minutes.
Here's how:
Right-click the Start menu and open "Settings."
Tap "Accounts" in the "Settings" window.
Select the "Other Users" tab.
Select "Add someone else to this PC."
Add a local administrator account or an existing Microsoft Account to the computer.
Conclusion
Many workplaces and educational institutions have strict policies regarding using the internet.
However, you can watch Netflix on the school computer with a VPN. This service protects your online activities from prying eyes, delivers fast connection speeds, and has streaming capabilities.
If you're having trouble installing a VPN app, a Tor browser, Smart DNS, and proxy servers are excellent alternatives. They'll surely give you the Netflix website unblocked at school.
Remember, it's not illegal to watch Netflix with a VPN. Even if Netflix detects VPN usage, it won't ban your account. Instead, it will display a streaming error.
But don't dismay; you can try connecting to different servers. Eventually, you'll find one that works excellently with Netflix. The only issue you may face with using a VPN is your school's policy. Some institutions discipline students who bypass their restrictions with a VPN. So, ensure your safety first and avoid violating your school's policies.
FAQs
We recommend ExpressVPN. It provides quality features like a kill switch, 24/7 live chat, and split tunneling. This provider has a 4.5/5 rating and positive reviews on the Google Play Store. ExpressVPN is compatible with multiple devices and optimized for speed and reliability to offer you the best streaming experience possible. With multiple servers spread across the US and Uk, you won't experience lags or buffering while watching Netflix.
No, VPN offers more online security and privacy than a proxy server. While proxies function as an intermediary computer or server through which you can access the internet, a VPN encrypts all internet traffic to ensure anonymity. Nevertheless, depending on your need, a proxy may sometimes be better suited than a VPN. For example, a proxy is an excellent alternative if the website you want to access has blocked VPN connections.
The best way to unblock Netflix on school premises is through a trustworthy VPN service provider. 
Each premium VPN featured in this article has excellent speeds, extensive server coverage, and maximum privacy protection to enable you to bypass restrictions. You can leverage a Tor browser, Streamlocator, Smart DNS, and proxy server to unblock Netflix without a VPN.
Definitely! A streaming error occurs when Netflix detects an IP address from a restricted location. To fix this issue, it's ideal to use a reliable VPN service. Opt for VPN providers with an extensive server list and fast connection speeds. For example, NordVPN has a network of over 5600 servers in 59 countries. Hence, if you experience a streaming error, you can quickly connect to another server.
Schools usually restrict access to entertainment websites and platforms because they distract students from schoolwork. Some schools also block online activities like file sharing, as students use the technology to share copyrighted files.