Since its launch, Spotify has become the best music streaming service globally. Its popularity seems to grow daily, with no signs of stopping soon. Spotify offers all the famous names in the music industry and allows you to choose between a paid and free subscription to enjoy your favorite music. But unfortunately, not everybody can enjoy its streaming services, hence the need to unblock Spotify.
Spotify services are geographically unavailable in several regions across the globe. So, while it is accessible in several European countries and South and North America, it has limited availability in Asia and Africa. Therefore, you'll only be left drooling, unable to listen to your favorite music in countries like Pakistan, Russia, and China.
Also, don't panic if you find out your preferred music, which you often enjoy at home, gets unavailable while you travel abroad.
Besides, Spotify may have restricted availability within authorized locations too. For example, schools, workplaces, universities, and alike may also block Spotify on their networks.
But worry no more, as this detailed guide explains how you can unblock Spotify anywhere, regardless of location.
How to unblock the Spotify app easily (the quick guide)
Desperately want to listen to Spotify now? Here's a short guide on what you can do.
First, choose a top-quality VPN provider and create your account with them. We recommend

NordVPN

.

Download and install the VPN (if you went with NordVPN, you would have apps for all major desktop and mobile devices).
Log into your VPN application and then select a VPN server in a country that's Spotify-friendly. Some of those countries include the United States, Canada, Hong Kong, Australia, and Argentina.
Connect to the selected VPN server.
That is it. Now you can log in (or sign up for Spotify if you do not have an account already) and start enjoying your favorite music.
When using a VPN to access Spotify in blocked countries, the most important thing to consider is that the VPN should be from a reputable and quality provider with top-notch security measures. We recommend NordVPN as the number one choice to bypass the Spotify block.
Now, without further ado, let's dive into finer details on unblocking Spotify free if you are eager to learn more.
Why the restrictions?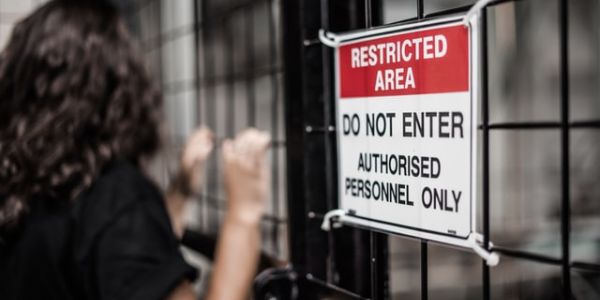 There are several reasons why Spotify is not accessible in your region:
Geo-restrictions
Access to Spotify is restricted in some regions. If your location doesn't fall under the allowed regions, Spotify could deny you access to its service. That is why you'd need a reliable VPN to bypass geo-restrictions.
---
Intentional blocking
Some organizations restrict Spotify intentionally for various reasons. For instance, some learning institutions restrict the use of Spotify to avoid distracting learning activities. Some organizations also prohibit using Spotify services on their workplace computers or even block VPNs. However, you can bypass VPN blocks if you still plan on using the service.
---
Firewalls and antivirus software