Since its launch, Spotify has arguably become the best music streaming service globally. Its popularity seems to grow each day, with no signs of stopping soon. Spotify offers all the famous names in the music industry and allows you to choose between a paid and free subscription to enjoy your favorite music. But unfortunately, not everybody can enjoy its streaming services, hence the need to unblock Spotify.
Spotify services are geographically unavailable in several regions across the globe. So, while it is accessible in several countries in Europe, South and North America, it has limited availability in Asia and Africa. Therefore, you'll only be left drooling, unable to listen to your favorite music when in countries like Pakistan, Russia, and China.
Also, don't panic if you find out your preferred music, which you often enjoyed at home, gets unavailable while you travel abroad.
Besides, Spotify may have restricted availability within authorized locations too. For example, schools, workplaces, universities, and alike may also block Spotify on their networks.
But worry no more as this detailed guide explains how you can unblock Spotify anywhere regardless of your current location.
How to unblock the Spotify app easily (the quick guide)
Desperately want to listen to Spotify now? Here's a short guide on what you can do.
First, choose a top-quality VPN provider and create your account with them. We recommend

NordVPN

.

Download and install the VPN (if you went with NordVPN, you would have apps for all major desktop and mobile devices).
Log into your VPN application and then select a VPN server in a country that's Spotify-friendly. Some of those countries include the United States, Canada, Hong Kong, Australia, and Argentina.
Connect to the selected VPN server.
That is it. Now you can log in (or sign up for Spotify if you do not have an account already) and start enjoying your favorite music.
When using a VPN to access Spotify in blocked countries, the most important thing to consider is that the VPN should be from a reputable and quality provider with top-notch security measures. We recommend NordVPN as the number one choice to bypass the Spotify block.
Now, without further ado, let's dive into finer details on how to unblock Spotify free if you are eager to learn more.
Why the restrictions?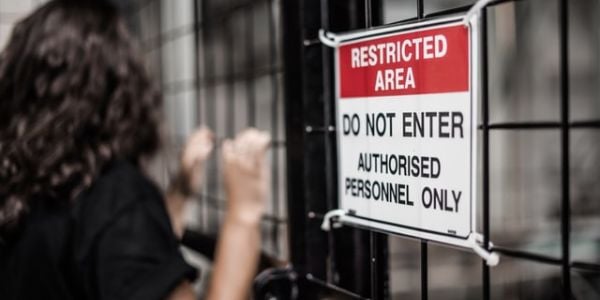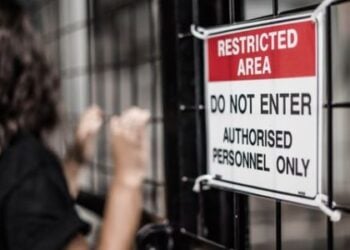 Usually, most record companies or content owners choose where their music should be available. Therefore, without their permission, Spotify would only be breaching copyright laws.
Moreover, the government might block content if it doesn't align with its religious, cultural, or political beliefs. Also, Spotify is censored to stop folks from accessing available music in restricted countries.
Institutions such as schools and workplaces can also restrict access to Spotify to prevent distraction and procrastination.
Fortunately, you don't necessarily have to be a hacker to get Spotify unblocked in your location. Many viable options are available to get you into the service within a few minutes.
One of the surest ways to access your Spotify music from anywhere is using a Virtual Private Network (VPN). We strongly recommend ExpressVPN as the ideal option as it allows music streaming at high speeds with robust protection.
But that's not the end of the road; you can unblock Spotify without VPN and can also opt to choose another VPN.
Continue reading to learn more methods to access Spotify anywhere.
How is Spotify blocked?
In most cases of Spotify blocking, the unavailability of the platform isn't from the service providers' end. Instead, the authorities at your place (as the user's end) apply different strategies to block the platform within the region. It can be your government, institution, workplace IT team, or other authorities.
Usually, these authorities block Spotify via Firewall rules that bar the platform from running on the specified networks. So, for example, your school or office authorities can block Spotify on their network by creating such Firewall rules.
Whereas, in broader scenarios, like nationwide blocking, the governments block the service's IP addresses and domains. The governments also direct the ISPs to block those platforms, making it difficult to evade restrictions even after changing your network.
Hence, the only workaround is connecting to a network from another region, possibly via tools like web proxy or a VPN.
Is it possible to unblock Spotify anywhere?
Just because you're located in a region where Spotify is restricted doesn't mean that you can't access your favorite music. All it takes to evade the limitation is to change your online location.
Thankfully, you can use several ways to bypass the Spotify block, though some are more reliable than others. (Below, we cover them in detail.)
But now, you might wonder, "how does Spotify identify my location?"
It's pretty simple; just like all the internet services, Spotify can quickly tell where you're accessing it by simply checking your IP address. Its system then checks the country where that IP address is registered.
Therefore, everything you do to access Spotify from a region where it has been restricted requires changing your country's IP address. Then, once you get an IP from a location where Spotify is available, you can enjoy your favorite content without interruptions.
How to unblock Spotify via VPN (the detailed guide)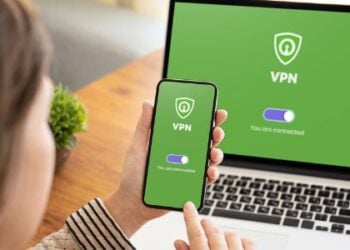 Using a VPN is undoubtedly the safest and the most effective method to unblock Spotify and all other streaming services such as Netflix US, Hulu, and Crackle while abroad, to name a few.
On top of letting you access blocked services, a VPN makes your entire browsing history private. Also, it blocks hackers and companies from stealing your data.
A VPN offers you a "fake" IP address to mask your real IP address. That's how everything you do on your device stays personal and private.
You can comfortably use a VPN to stream Spotify in India or any other country. However, the abundance of VPN providers in the market can make your selection overwhelming. So, below we list some of the best VPN services to stream Spotify anywhere.
4 best Spotify VPN providers for seamless streaming
Different VPN providers focus on various sectors of technology. For instance, some focus on security and might lack server diversity. Others may concentrate on high-speed servers and thousands of IP addresses for better reach but have inadequate protection.
Therefore, when choosing the right VPN, you must consider all the aspects. Here are some of the characteristics of the best Spotify VPN.
Ease to use
High speed with connection stability
Support for several platforms
Thousands of servers across several countries
Offer multiple simultaneous connections
Applies healthy encryption parameters
Now that you know what to look for in a VPN for Spotify let's look at some of the best VPNs you should consider.
1. NordVPN

It offers speed, stability, and a plethora of customizable features. In addition, with its huge choice of servers, you can use this VPN to access several other geo-blocked websites alongside Spotify.

5,000+ servers across 60 countries

Supports P2P sharing

AES-256-bit encryption

Zero-logs policy

Kill switch feature

Double VPN

DNS/IPv6 leak protection

24/7 live chat

Allows 6 simultaneous connections

30 days money-back guarantee
Pros
Unblocks Spotify where it is restricted

Fast speeds

Quick-connect feature
Cons
Kill switch doesn't turn off all iOS apps
NordVPN has a vast server network with more than 5000 servers spread across 59 countries. Besides, it offers high-speed connectivity, meaning you won't face any lags while streaming.
NordVPN encrypts traffic through 256-bit AES encryption and boasts DNS protection, too. Hence, your internet browsing remains secure and private.
You can enjoy up to 6 simultaneous connections with a single subscription with this service.
Overall, the VPN app is easy to install and use and supports several platforms, such as macOS, Windows, iOS, Android, Linux, etc. Also, the provider offers 24/7 customer support through a live chat or email should you ever need it.
Alongside streaming, it's one of the best VPN options for torrenting. The service offers P2P optimized servers to handle fast-speed torrenting with complete privacy.
Besides, you get a 30-day risk-free money-back guarantee by subscribing to NordVPN regardless of your chosen pricing plan. Thus, you can assess the VPN for usability without worrying about your money.
---
2. Surfshark

Features a network of more than 3200 servers across 65 countries, meaning you'll find a location to connect and access Spotify from anywhere.

3,200+ servers in 65 countries

AES-256-bit encryption

P2P servers

MultiHop mode

DNS leak protection

Automatic kill switch

No-logs policy

Camouflage Mode

Allows unlimited simultaneous connections

30-day money-back guarantee
Pros
Streams Spotify

Support anonymous payments like Bitcoin

Does not limit bandwidth and connections
Like other VPNs on this list, Surfshark does not only help access Spotify but several other platforms like Amazon Prime Video and Hotstar.
One of the noteworthy features of Surfshark is its support for unlimited simultaneous devices with one subscription.
Also, it offers dedicated apps for all the major devices and operating systems, including Windows, Linux, macOS, iOS, Android, and routers.
Its features such as stealthy VPN protocols, MultiHop servers, Camouflage Mode, kill switch, and inbuilt malware blocking tool ensure users' security remains at the highest level.
Surfshark offers the best streaming speeds with unlimited bandwidth at the cheapest costs. Moreover, you can take a spin at it, thanks to its 30-day money-back guarantee.
Read our complete Surfshark VPN review.
---
3. ExpressVPN

Best choice for unblocking Spotify from anywhere. It features military-grade encryption protocols combined with high-speeds and anti-VPN detection technology for uninterrupted streaming.

3,000+ servers in 94 countries

AES-256-bit encryption

DNS/IPv6 leak protection

P2P servers

Network Lock feature

TrustedServer technology

Zero-logging

Up to 5 simultaneous connections

30-day money back guarantee
Pros
User friendly

Unblocks Spotify

Round the clock customer support
ExpressVPN offers an array of servers (over 3000) spread across more than 90 countries. The app is straightforward to set up with a minimal functional design.
The service also offers a "Smart Location" option that automatically connects you to the fastest VPN location. Moreover, the provider has an automatic kill switch to cut off internet access whenever the connection is unstable.
You can use the VPN on up to 5 devices simultaneously with a single ExpressVPN subscription. It works on almost all the popular operating systems; macOS, Android, Windows, Linux, iOS, and several others. You can even set up ExpressVPN on your router.
Alongside Spotify, this VPN also unblocks several other sites like Netflix, Amazon Prime Video, Hulu, BBC iPlayer, and HBO.
Users also enjoy its 30-day money-back guarantee with a 7-day free trial for all mobile apps. It doesn't keep logs and features premium security and privacy features.
Read detailed ExpressVPN review.
---
4. CyberGhost

Its huge server network having thousands of servers across the globe ensures you never miss your favorite Spotify media even while traveling.

7,800+ servers in 91 countries

AES-256-bit encryption

Wi-Fi protection

P2P servers

Zero logging

Allows up to 7 simultaneous devices

45-day money-back guarantee
Pros
Unblocks Spotify with excellent speed

Affordable plans

Live chat support
If you're merely looking for essential functions of a VPN, then CyberGhost is the go-to VPN. Some of the cybersecurity experts in our PrivacySavvy security team claim it should be your only option to stream music with Spotify regarding encryption protocols and speed. Experts are hardly wrong.
Moreover, it has more than 7800 servers in over 90 countries. That means you can get Spotify unblocked right from the comfort of your home by using this VPN regardless of your location.
The provider is cost-effective and offers up to seven simultaneous connections with a single subscription.
It doesn't keep user activity logs and supports several platforms, such as iOS, Android, Windows, Linux, and macOS. You also have 45 days to try the service risk-free.
You'll also benefit from its features like the strict no logs policy, kill switch protection, DNS and IP leak protection, and several others that will ensure you stay safe and secure.
---
Using VPN to access Spotify – a step-by-step guide
Subscribe to a VPN service provider that supports Spotify, such as those listed above. You can take advantage of their trials with a money-back guarantee to test different VPNs at a time. Or, you can assess them one by one for unblocking Spotify.
Download the respective VPN client on your device. If you can't find one for your device, such as the VPN app for your Smart TV, you can instead download the router client to set up the VPN on your router. It will let you stream your favorite music on any device connected to the router.
Connect to a relevant VPN server to access your preferred Spotify library.
Once the VPN connection establishes, sign in to your Spotify account. At this point, make sure that you first connect to the VPN so that Spotify detects the location of your VPN instead of your real IP address.
That is it. You can now enjoy your favorite music without hassle. In case you face any interruptions, try switching your VPN server. But make sure not to do that with your Spotify account signed in to avoid leaking your real IP location.
As a precaution, you may consider clearing your Spotify app cache (or web browser cache) to remove any previous traces of your real IP before you start streaming.
---
Why you must use a VPN with Spotify
It's easy to think that you only need a VPN to bypass Spotify geo-restrictions and firewalls. But there are other reasons you must always use a VPN with Spotify.
Since its launch, Spotify has had its share of being targeted by hackers. (That is why the platform paid $120K (£95.91K) to hackers to help the company maintain a secure service not too long ago).
Any information you enter on the internet is likely to be intercepted, including personal and financial data.
For instance, if you use the free version of Spotify, you're at risk of being hacked due to the malware that silently operates in the background, stealing data.
However, if you use a VPN, it will help provide security and online anonymity. It helps to protect online privacy and keep personal data safe. That way, you can get all the freedom you need to enjoy surfing the internet. Moreover, you can enjoy faster streaming.
Still having a problem accessing the Spotify app?
If you continue to face trouble accessing the Spotify app or web player despite using a VPN, consider doing the following.
Restart your Spotify app.
Log out and log back in.
Ensure you have an up-to-date app.
Check the settings to ensure it's not in Offline mode.
Check @SpotifyStatus to ascertain any services issues.
Reinstall the app.
Can I use a free VPN to stream Spotify from anywhere?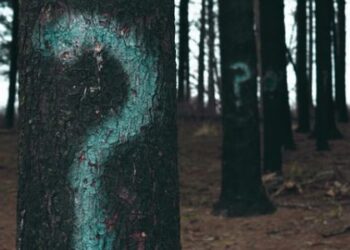 Spotify is arguably the most prominent music streaming platform globally, with over 295 million total and 138 million premium users. Sometimes you might be caught between the thought of using a free VPN to access Spotify and going for the prepaid plan.
Undeniably, it's tempting to opt for a free service, especially when you need one only for some entertainment.
However, one thing is clear – free VPNs are always inferior to paid options. For instance, when you opt for free VPNs, be ready to face issues like data caps and bandwidth throttling.
Undoubtedly, they're the last things you want to hear when you wish to stream your favorite music. Therefore, you need a paid VPN plan to get a smooth and uninterrupted audio playback.
Moreover, there's nothing like being entirely free! Free VPNs always have their ways of monetizing their product. For instance, the number of ad pop-ups you'll get will be irritating. They may also go as far as deploying cookie tracking to extract your browsing data that they can sell to other third-party sites.
Therefore, before you decide to use a free VPN (which will serve your purpose), you must consider its risky side.
Countries where Spotify is not restricted
At the moment, Spotify is seamlessly accessible in the following locations.
| | |
| --- | --- |
| Asia Pacific | Australia, Japan, Hong Kong, Indonesia, Malaysia, New Zealand, Philippines, Singapore, Taiwan, and Thailand. |
| Europe | Andorra, Austria, Bulgaria, Belgium, Czech Republic, Cyprus, Estonia, Denmark, France, Finland, Germany, Hungary, Greece, Ireland, Italy, Iceland, Latvia, Lithuania, Luxembourg, Monaco, Liechtenstein, Malta, Poland, Portugal, Slovakia, the Netherlands, Norway, Spain, Turkey, Sweden, Switzerland, United Kingdom. |
| Latin America and the Caribbean | Argentina, Bolivia, Brazil, Chile, Costa Rica, Dominican Republic, Ecuador, Colombia, Guatemala, Honduras, Mexico, Nicaragua, Panama, Paraguay, Peru, and Uruguay. |
| The United States and Canada | Canada, United States. |
Unfortunately, there are many places where one cannot access Spotify, such as China, India, Saudi Arabia, the UAE, Russia, Qatar, and several others.
If your IP address is in a country where Spotify is blocked, then you get an error message like;
Your country doesn't match the one set in your profile.
Also, Spotify has a separate library for each geo-location. So, for example, a Latin American user will access different content compared to the one in North America.
Once you log into your Spotify website or app, the authentication details are kept for up to 14 days, within which even if you travel abroad, you can still access your content. However, after that period is over, you'll be required to log in again, and Spotify will again check your IP address to determine your location and see if you're in a country where it has been restricted.
Your only companion should be a VPN at such a point, as it will mask your actual IP address and trick Spotify with a fake IP address.
Unblocking Spotify without a VPN
Although, using a VPN remains the best strategy to unblock Spotify anywhere. However, if you live in a region where VPNs are illegal, this may not be viable for you. So, here we describe two more workarounds to bypass Spotify blocking.
1. Use a web proxy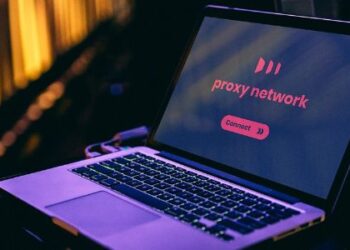 An easy VPN alternative to unblock Spotify is to use a proxy server. However, you must note that it's not a secure method.
A proxy server disguises your IP address and makes it look like you're in a country where Spotify is not blocked. While that sounds great, proxy servers can significantly slow down your connection. They can also overwhelm you with adverts and even infect your browser with malvertising or monitor everything you do online.
Therefore, if you need to enter sensitive details, consider never using a proxy service. However, if you never mind about all the risks, then do the following;
Head over to any of the best proxy sites available today.
Change your server country to the one where Spotify is not blocked.
Enter "https://spotify.com."
You're in! Enjoy your favorite music.
Nevertheless, you should be aware that proxy servers are associated with several problems, and you may risk your data security and privacy.
---
2. Use a Spotify unblocker
Unblockers are tools similar to web proxies, but they typically aim at unblocking specific website(s).
An unblocker comprises a proxy server and a web proxy and is typically available as a browser extension. You can easily integrate this tool into your web browser to hide your location.
Unblockers are popular due to their ease of use and browser compatibility. However, you cannot rely on them as they are vulnerable to leaking your online details. Therefore, you should prefer using unblockers and a VPN for added security instead of using them singly.
---
How to change a country in Spotify account
As long as you've made a VPN your friend, you can continue to use the existing Spotify account anywhere across the globe.
However, that is only applicable if the last payment details are accepted. But if they're not valid, you'll have to update the account details to the new address.
For premium subscribers, here's how you can change your country on Spotify.
Log into your account on the Spotify app.
Choose "Subscription" in the left panel.
Click on "Update Details."
Go on and click three-dots "…" for more options.
Then click on "Change Country" – select the desired country to move your account to.
Select a payment method based on the new country.
Confirm your changes by clicking on "Change Payment Details."
For free subscribers (14-day limit), below are the steps to change Spotify country.
Log in to the account page.
Click the "Edit profile" button.
Select the country you want to change the account to.
Click on "Save profile."
How to block and unblock someone on Spotify
While using Spotify is a generally pleasant experience, sometimes, you might need to block an annoying user to maintain your privacy. Thankfully, Spotify now offers a simple solution to address this matter. It previously lacked one, but it's good to see the improvements.
So, here's how you can block anyone on Spotify from following you or viewing your activities.
Go to the user's profile that you want to block.
Tap on the three dots to find options.
Now select the "Block" option.
Confirm "Block" again to proceed.
Yes, it's that simple. But what if you want to unblock that user or another user later? Don't worry; you can undo your decision using the unblocking setting. Here's how to proceed.
Go to the users' profile that you wish to unblock. (Yes, you can still find a blocked user's profile, though they can't find you.)
Tap the three dots options to find more settings.
Tap on "Unblock" and proceed.
Once done, the other user can now view your account and activities and follow you like usual.
Conclusion
Regardless of your location, it's effortless to access Spotify from anywhere. You don't have to be tech-savvy to get Spotify web player unblocked (or its app); all you need is to change your online location.
Your best bet is to use a VPN from the several ways available to unblock Spotify. And among all the providers available today, NordVPN is the best recommendation as it offers faster streaming speeds and secure connections. That means you can listen to your favorite music without lags or interruptions anytime.