You could think that YouTube is the most easily accessible online video streaming platform. That's because it is indeed, but that doesn't mean that every single YouTube user in the world has access to the site or every video on it.
There are several reasons for that. First, some content creators do not make their videos available to every country worldwide because of licensing issues.
Additionally, some governments practice censorship so that they may block some specific videos or the whole site. If you're using a computer in your office or school, giving you access to YouTube, thus distracting you from your obligations, is something your employer or school could prefer to avoid.
But the frustration you experience when you can't see the YouTube video you want or need is the same in any scenario.
But don't worry. Help is here. YouTube blocks can be bypassed in various ways, and in this article, we will show you reliable tips and tricks to help you unblock the YouTube videos you want.
However, this article covers multiple ways to unblock YouTube; VPN is the safest and most reliable option. Suppose the block on the YouTube videos is based on your geographic location – the country you connect to the platform. You can safely circumvent this restriction using a VPN, and you will gain additional advantages by using a VPN. But even if your restriction obeys a more local policy (your office or school), a VPN will sneak through that digital wall and reach the content you want.
Unblocking YouTube videos anywhere: The quick guide
If you already have a degree of digital expertise or don't have the time to worry about the details, here is a quick guide to unblocking YouTube videos in four easy steps:
Choose a reliable VPN service that is good at security and connection speeds. ExpressVPN is our first choice for all things streaming.
Install the VPN app, if needed, on your device.
Launch the VPN and choose a server of your choice from the network. Pick a server located where the video you want is not blocked. If you don't know what country is a safe bet, start with a server based in the US or the UK.
Point your browser to YouTube, and enjoy the content you want!
The easy way to unblock videos from your country of origin
You can bypass YouTube access bans with multiple tools and methods (covered later in this article), but VPN is the most efficient and easiest method to achieve that.
1. Sign up for a good VPN service
Again, we suggest you try ExpressVPN. It's among the leading providers in the industry and has a 30-day money-back guarantee, so you can use it for an entire month without risking any of your hard-earned money.
---
2. Download and install
The device you intend to use with NordVPN (or the VPN you chose) would need that you download and install an app; go ahead and do it.
---
3. Choose the correct server
Choosing the right server is not about the technical specifications. Most servers in a given VPN service will have similar computing power and resources, making no significant difference. The correct server for you is the server that is physically located in the correct country. One of the essential tasks any good VPN should perform is to mask your actual country IP address.
As long as you are connected to the VPN, YouTube will think you're reaching it from the VPN server's country, not yours. So you need to choose a server located in a jurisdiction with most, if not all, YouTube content available – if you're not sure, the US and the UK are good initial bets. Or, if you know that a specific video is available only for Indian users, you must choose an Indian server.
This won't be a problem because NordVPN (and any other good VPN, too) will let you select the server you want to use for every session so that all your encrypted traffic is tunneled through that node in the network.
---
4. Ensure that your data is going through the VPN tunnel
Launch your VPN app on your device and ensure it's activated.
---
5. Go to YouTube, find the video you wanted to be unblocked
This is it. Point your browser to www.youtube.com or launch your YouTube app. If the video is available in your server's country, you will find it directly. If you still can't find it, change to another country's server and try again.
---
6. Click on the video
If the video is available in the country where your VPN server is located, you'll find it, and you can play it by clicking on it in the usual manner.
---
Why should I use a VPN to unblock YouTube?
Organizations and learning institutions block YouTube and other websites on their network to improve productivity and concentration. You can use a VPN to unblock YouTube if it is inaccessible in your network.
Besides unblocking YouTube, a VPN can be helpful in many ways:
Bypassing ISP restrictions: You can access geo-restricted content and bypass government censorship using a VPN. Also, it will help you unblock regionally categorized content in all major streaming platforms, including YouTube. So, this is the ultimate solution to bypass all types of website blocks.
Digital Privacy: You leave bits of your information when surfing the internet. This includes browsing history and even YouTube videos you have searched or watched. So, your network administrator and internet service provider (ISP) can also snoop on your internet activities. However, a VPN conceals your identity by assigning you a different IP address, ensuring no one can track or monitor you online. Additionally, it secures your data by encrypting your connection inside a secure tunnel.
What makes a VPN best for YouTube
Not all VPNs are the same. Even the best ones. Some vendors prioritize security and anonymity above anything else, providing several encryption layers or using several servers within the network to route your traffic in multiple jumps. But those additional security measures come at the cost of connection speeds. This paranoid-friendly service is unfit for streaming videos because the transfer speeds become too slow.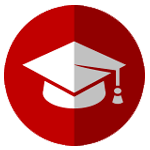 ExpressVPN
A superfast, highly secure, and user-friendly VPN that respects your privacy. Though it mi…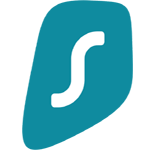 Surfshark
Very affordable yet speedy VPN that boasts a number of genuinely useful added privacy tool…
An excellent streaming-focused VPN for YouTube must strike the right balance between the following features:
Transfer speeds
Streaming YouTube videos take a good bit of bandwidth. So, you need a fast VPN to see them comfortably without too much buffering. This feature is even more critical if you plan to watch high-resolution videos.
---
Security
Security is a non-negotiable feature in a good VPN. But if you hail from a country that banned YouTube, keeping your online identity safe is paramount.
---
Supported hardware
Do you want to watch your YouTube unblocked videos on your smartphone, tablet, streaming stick, or gaming console? You will need a VPN that supports the device you intend to use. In the worst-case scenario (the VPN won't' support a given device), you will need a VPN that supports routers.
That will allow you to configure the VPN into your home router so that every device connected to the internet will be VPN-enabled, even if the VPN is not installed directly.
---
Server locations
If the YouTube content you want to unblock is allowed for Japanese users, you must persuade YouTube that you're in Japan. You need a VPN with at least one server in that country. Thus it would be best to have a VPN whose server network spans the world's countries you will need to use.
---
Reputation
This is an industry in which reputations are meaningful. Good customer service is also helpful in case you need some extra assistance.
---
Value for money
The price you pay for your VPN service must be worth it. That being said, free VPNs are always too expensive for the dangers they pose to your anonymity. This is not the place to cover that in detail; let's say that you should stay away from free VPNs at all costs. A premium VPN service's average price in the current market is around 10 USD. If you are paying a significantly higher fee than that, you should be getting a much better service for your money.
---
Versatility and ease of use
Your VPN platform needs to include apps that are easy to use and configure, especially if you are new to VPN technology. On the other hand, if you are a seasoned VPN user who likes to have its network configured "just so," then you need to have apps that let you do that but in a straightforward manner. Also, ensure that there is an app for the specific device you intend to watch YouTube unblocked content.
---
Best VPNs for unblocking YouTube
One of the easiest ways to unblock YouTube from anywhere is with a VPN. Here are some best YouTube VPNs in 2023.
1. ExpressVPN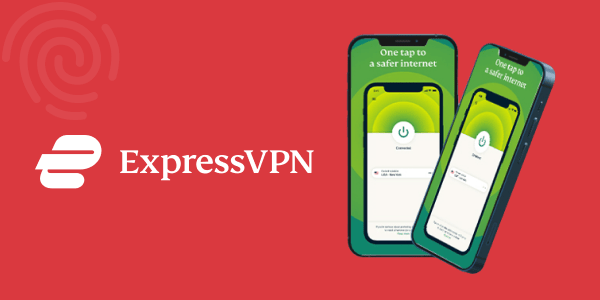 ExpressVPN is a modern VPN with advanced privacy and security features. It has over 3000 servers well spread across 94 countries. The VPN is famous for its powerful unblocking abilities even in heavily censored regions like China and North Korea.
It uses advanced technology to bypass the sophisticated VPN detection software used by YouTube and other streaming websites to block VPN connections. Also, its well-spread server network ensures you can connect to a server near you to improve connection speeds and reduce server load.
2. Private Internet Access (PIA)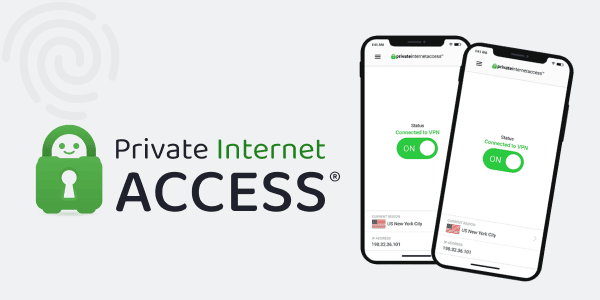 Private Internet Access (PIA) is a popular classic VPN with one of the largest server networks in the world. This is ideal for reducing server load and ensuring plenty of servers to choose from. Also, the extensive server network ensures you can connect to a server near you, improving streaming speed and overall performance. Also, PIA has a good reputation for unblocking popular streaming platforms like Youtube and has stable streaming speeds.
The VPN protects your privacy and security using AES-256 Encryption, DNS/IPv6 leak protection, OpenVPN protocol, and IP masking. It also maintains a strict no-logs policy and has applications for all major platforms and devices. PIA allows you to connect unlimited simultaneous connections and offers a 30-day money-back guarantee, enabling you to test it risk-free.
3. Surfshark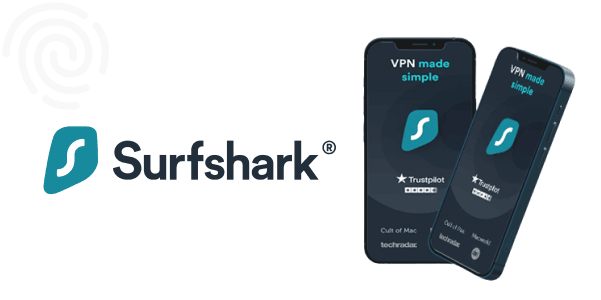 This is a budget-friendly VPN with over 3200 servers in 100 different countries. Surfshark unblocks all major streaming platforms, including Youtube and Netflix. The VPN has decent and consistent connection speeds that allow you to stream high-definition Youtube content without buffering.
The VPN protects your privacy and security by encrypting your data using the AES-256-bit algorithm and shields you against DNS/IPv6 leaks. Surfshark has a camouflage mode that hides your VPN activities and a No borders mode that detects heavily censored regions to allocate you special servers.
---
How to download and install a VPN on Android
Before downloading and installing a VPN, thoroughly research the available VPNs. Ensure you have chosen a trustworthy and reliable VPN with excellent performance and doesn't store your data. Also, avoid free VPNs because most sell your personal data to third parties who later target you with personalized adverts. In this case, we recommend ExpressVPN.
Open your browser, go to the official website of the VPN provider of your choice, and create an account. You must enter your payment details, email, and name. Your provider may have a free trial period but will likely have limited features. Usually, once you create your account, you'll get a link to your email account. Open the email on your Android device and click the link to install the client application. Log in to your client application and click okay to install the VPN settings.
Can I unblock YouTube with a free VPN?
Free VPNs are associated with many privacy and security risks. However, if your budget is tight, there are some decent free VPNs you can try. Not all free VPNs can unblock YouTube, and you should conduct thorough research to find the best free VPNs. If you must use a free VPN, ensure you choose a trustworthy and reliable service.
Below are some of the risks associated with free VPNs.
Some free VPNs monitor browsing and sell your personal data to third-party data brokers.
Most free VPNs have speed and data caps. This means you cannot get faster connections even with a strong internet connection.
Others like Hola can land you in trouble because they use your IP as the exit node on their VPN. Any crimes conducted using your IP address can therefore be traced to you.
Free VPNs have weak encryption so that hackers can intercept your data.
Some free VPNs can infect your device with malware.
If your budget is tight, you can try Surfshark VPN. It is a budget-friendly VPN with military-grade encryption and excellent unblocking capabilities. Alternatively, you can opt for freemium options (premium VPN services with free versions) like TunnelBear or Windscribe. Although you'll get limited features, they protect your connections and data with robust encryption.
Unblocking YouTube from your office or school (7 ways)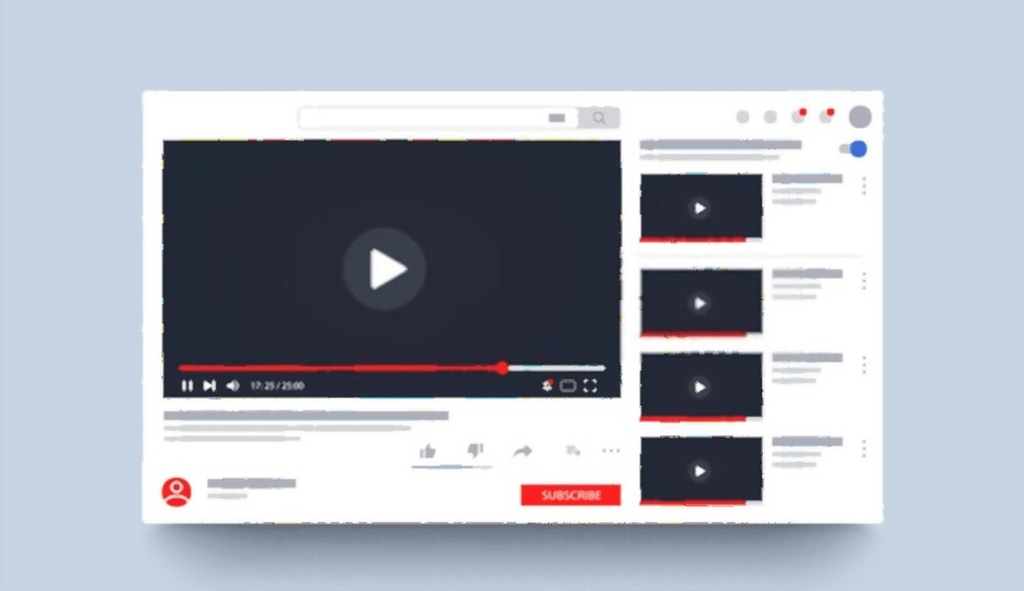 Do you wonder how I can unblock YouTube when my system's administrator bans it? Do not worry; you'll find the solution to that problem in this section.
If you are at work or school, you can't see YouTube videos because it's an institutional policy. You can bypass it; the best way is to use a VPN. But also consider that if your school's or office's IT personnel is exceedingly competent, they may also be aware of this option and have some VPNs blocked too. It's unlikely most of the time, though. And if you use a premium service such as NordVPN or ExpressVPN, the network's IP addresses are on continual rotation to prevent this problem.
So here's how you can unblock YouTube videos from school or work if you want to try other options apart from using a VPN:
1. Google translate
Institutional website blocking usually starts with the network's administrators compiling a list of websites they don't want you to use. YouTube is generally a prominent entry in said list. Google Translate, however, is not. Nevertheless, that website is handy in the academic and industrial worlds, so every local network allows its users to access it. And it can help you bypass website blocks, believe it or not.
Your search for the video you want using a different language. So you don't speak any other language? Use Google Translate first. Try your video's title in German, Spanish, Italian, or Portuguese.
Running a Google search in a different language renders results in that language. Please choose one of those results and view it, then use Google Translate to translate this page and read it in your own language.
When you open a video like this, your link to YouTube goes through Google Translate, bypassing your school's or employer's policy.
Does it look too easy to be true? It is. And it's pretty helpful in unblocking YouTube content and many other websites. As tricks go, this one is clever, effective, and accessible.
---
2. Use a proxy
A proxy server will mask your IP address as a VPN does, but it won't encrypt your traffic – so proxies are not as safe as VPNs; they will not protect your data from external observers and hackers. So the websites you reach will consider you a user based in a different physical place, thus allowing you to work around firewalls and geolocation restrictions.
Watching YouTube videos is not a task that usually requires much security, so a free web proxy will do fine if you don't mind the security vulnerabilities.
Proxy servers come in three flavors:
Web proxies
Browser add-ons
SOCKS proxies that you set up on your browser by hand
Plenty of proxy websites on the internet are free and easy to use. As I stated earlier, using a proxy server is one of the most direct methods to unblock YouTube, but it is lacking in the security department.
---
3. Browser extensions
There is a browser extension called "Unblocker for YouTube." It's available for Google Chrome, Firefox, and other widely used browsers. Find it, install it, and use it. It doesn't get any easier than this. Due to its ease of use, this method is among the widely used ones to unblock websites at schools and offices. But here again, please note it's not a safe option if you are concerned about your privacy and security (as you should be).
---
4. Change the URL to get YouTube unblocked
This trick will not work most of the time. However, it's so easy that it's worth trying, just in case.
Many network administrators will only block the HTTP version of YouTube's primary address. When facing this type of sloppy administration, it's easy to bypass.
The trick is to add an "s" to the URL (write HTTPS instead of HTTP).
Granted, this one will work only rarely. But it takes two seconds and costs nothing, so it's always a good option to try.
---
5. Download the blocked videos
Plenty of websites are devoted to downloading YouTube videos for you to watch offline. They are not subject to the restrictions you're facing. So they can see the video, recode it and download it to your device.
---
6. Tether your smartphone
Did you know you can use your smartphone as a WiFi hotspot? You can!
So you can bypass YouTube blocks at work or school by not using the institutional network. Instead, just set up your phone and connect your computer like any other WiFi router.
But keep in mind that this strategy, while effective, will eat up a good deal of your smartphone's data, so it could be expensive. Use wisely.
---
7. Use SafeShare
SafeShare is a video streaming platform created to share video content safely – hence, the name.
You can copy the YouTube URL of your desired video and paste it into Safeshare.tv, and then you can view it through the second platform.
It has additional benefits besides unblocking content. You can see it without ads, and it will remove any inappropriate content.
Read also: How to unblock Instagram at school.
---
Unblock YouTube sites
1. Atoz Proxy
Atoz Proxy is a simple, easy-to-use proxy service website. It offers free unblocking services for all major websites, like YouTube, and is compatible with all major devices. The proxy server is SSL secured; you just need to enter the website URL you want to visit.
The mirrored version of youtube opened by this proxy looks like the original site, and from here, you can search and play your favorite youtube videos without restrictions. The platform also uses less bandwidth than other proxies, improving the streaming speeds.
---
2. Filter Bypass
Another great option to bypass YouTube restrictions is Filter Bypass. This anonymous proxy server works with various websites, and you can customize its settings, such as scripts, cookies, and encryption, to your preference. The platform encrypts your connections with 128-bit SSL encryption to protect your privacy.
Filter Bypass supports full HD video streaming on youtube and unrestricted access to all other major entertainment websites, including Instagram, Twitter, and Facebook.
---
3. Unblock Videos
This website has a secure and reliable proxy server that allows you to unblock YouTube with ease. Unblock Videos is free, and its anonymous server is popular for unblocking streaming websites such as Dailymotion and Vimeo. Also, you can easily set your proxy location to any of their server locations, including the US, France, Toronto, London, etc. The main advantage of this proxy is the consistency of streaming speeds which allows you to watch YouTube content without buffering.
---
4. GenMirror
GenMirror is famous for its SSL technology, ensuring your connection is encrypted and completely secure. The platform is known for its reliable unblocking abilities and fast connection speeds compared to other proxy servers.
Unlike other proxy servers, it has a mobile-friendly proxy site, which you can use across all devices. Apart from YouTube, GenMirror can help you unblock other websites such as Twitter, Facebook, Reddit, etc.
---
5. Proxy Free
This free proxy service allows you to unblock YouTube from anywhere in the world effectively. It has a neat interface and some advanced features like script removal, page titles removal, and cookie disabling, giving you an uninterrupted YouTube experience all the time.
The service allows you to set your IP address to a specific region instead of assigning a random region. Its downside is that it is not fully compatible with some streaming platforms like Dailymotion and Vimeo.
---
6. Hide My Ass (HMA)
This popular free proxy service has a simple interface to help unblock restricted content on YouTube and other websites easily. You can also subscribe to their paid VPN, but it has limited features.
HMA settings are customizable. You can disable your cookies, encrypt your URL or connect to a specific server to improve your privacy when unblocking youtube. This is why HMA is more popular compared to other proxy websites.
---
7. Zalmos
Zalmos is a proxy website that enables you to access a mirror version of YouTube and other blocked websites. It is easy to use and encrypts all browsing activities to maintain privacy. The interface consists of a text box where you input the Youtube URL. After entering the URL, Zalmos uses its proxy servers to serve you with a mirror version of YouTube where you can search your favorite videos and start streaming.
---
Why are some YouTube videos blocked?
YouTube videos get blocked for a variety of reasons. Here are some of them:
Restricted broadcasting rights: YouTube must have the rights to play the videos you can see from your country. If it doesn't hold such rights for your region, it can't show it to you.
Network block: Your local network has a blocklist that includes YouTube. This situation is more common in businesses and universities.
Technical issues: Something is wrong with the technical side of things, and that's why you can't see the video.
The content's owner: Content producers can enforce their will on YouTube up to a certain point. If they want their videos to be unavailable in a specific region or country, YouTube follows their wishes.
National censorship: Your government doesn't want you to see the video in question, and it's set up a censorship policy that prevents you from watching it.
Which are the countries that ban YouTube?
As we write this, YouTube remains blocked by these countries:
China
Eritrea
Iran
North Korea
South Sudan
Sudan
Syria
Tajikistan
Turkmenistan
Free YouTube unblockers: Are they safe?
You can find many free YouTube unblockers around. They're simple and easy to use. Moreover, they will do the trick when you want a YouTube video unblocked. So, if you want to unblock a video, you can use them. But should you?
The answer to our last question depends on how much you care about your online security and anonymity. Free YouTube unblockers can be fishy websites that do not prioritize anonymity. They're not safe.
If security concerns you, you should avoid this kind of service at all costs. This is particularly relevant if you're trying to see a video unavailable in your country because of your government's censorship. Granted, a free unblocker will do the trick conveniently if you want to watch a single video now and then.
But suppose you are going to do that on a more regular basis. In that case, using a free unblocker will create a behavioral pattern easily traceable to you by a government that does not want you to do precisely that.
If you want the perfect balance of security and YouTube accessibility, the VPN option is the best, especially if you use it frequently.
Is it legal to unblock YouTube?
This question has no universal answer because it depends on where you try to access YouTube.
Suppose you're trying to bypass a network firewall at your school or office to see YouTube videos. There's nothing illegal about that, but if your school or employer finds out, you could get in trouble.
On the other hand, if you are trying to watch a blocked video because of your government's censorship, that could be considered illegal.
Again, the best practice is to use a VPN. It will keep your online activities and identity hidden from any external observer, from your ISP to your government.
Fair use and creative commons videos
You're supposed to be under the site's terms of use whenever you use YouTube. Yes, we know nobody reads them, but at some point, you clicked on "I accept," so you could use YouTube, so now you're bound to respect them, at least in principle.
According to those terms of use, you must never download any of the videos on the site unless you're explicitly provided with a download link. This policy's purpose is to protect the video creator's rights.
However, the United States Copyright Law allows you to use copyrighted content without permission if they are a teaching resource.
This is deceptively simple. If you want to play it safe, you should never download any YouTube video without first getting the owner's permission and accurately citing the video's link. This could render additional advantages besides just being a good practice. For example, maybe the content creator would like to join your class via Zoom or Skype and add something not included in the original video.
An additional option is to take advantage of YouTube's Creative Commons-licenced videos. For example, suppose you search YouTube to find a video on any subject in your mind. Once you've typed the keywords, click the "Filter & Explore" option on the far left. Next, find the words "creative commons" and click them. The videos that will result from this search are licensed as Creative Commons.
This license allows you to copy, use and distribute those videos without breaking any copyright laws as long as you're not using them commercially.
---
Can using a VPN change my recommendations on YouTube?
The YouTube algorithm uses your IP address to determine your location and recommend videos relevant to that region. When you use a VPN, the YouTube algorithm uses the VPN server's IP address to determine your location, which can lead to changes in your YouTube experience.
Browsing History: YouTube's algorithm uses your previous browsing history and video searches to recommend future content. When connected to a VPN, your browsing history may contain videos unavailable in your location, affecting your recommendation.
Language preferences: YouTube may display some content using the native language of the country where your VPN server is located.
Location-based recommendations: The YouTube algorithm will display recommendations that are popular in the region of your VPN server instead of your actual location. The recommendations may seem off and irrelevant to your interests.
Use the following tips to minimize the impact of VPN on your recommendations.
Clear your browsing history and cookies when using a VPN to prevent them from being recorded in your account and impacting your recommendations.
Switch to a different browser profile or browser when connected to a VPN to separate the history of a local connection and that of a VPN connection.
Access YouTube anonymously without logging in when using a VPN to prevent the session's history from being recorded in your account.
Conclusion
If you have to deal with blocked YouTube content, you've now learned several ways to effectively get access to the video you want, regardless of the cause behind the block.
While several methods are free and straightforward, nothing is more effective and reliable than getting a premium VPN service. It's the easiest, fastest, and most secure way to achieve the goal, and it will reward you with many other additional advantages. For example, a VPN will allow you to get around governmental censorship and local institutional authorities while protecting online anonymity.
The best VPN for this (and most other) tasks is ExpressVPN. We're confident you'll like it immediately, so you won't regret paying your monthly fee to keep enjoying it. But even if you don't, the 30-day money-back guarantee it offers to the public will allow you to try this exceptional service risk-free.
FAQs
The answer to this question depends on the method you use to unblock YouTube. If you use a VPN to unblock YouTube, you will be perfectly safe as you browse around the streaming video giant. This is because the VPN doesn't merely unblock videos for you; it also encrypts all your incoming and outgoing traffic and hides your actual IP address, thus rendering you anonymous online. As a result, a VPN protects you from hackers, malicious third parties, and government agencies. And it will also protect you from the network administrators in your school or place of work.
Some YouTube content is age-restricted, so you can't watch it without logging in. This problem can be solved quickly. Log into your YouTube account and see if the video is restricted because of age concerns. If it remains unavailable even then, consider using a VPN.
While YouTube includes many educational videos, most schools block this platform on their network for several reasons. Mainly, schools block YouTube to prevent students from wasting their precious studying time on other activities. Besides, YouTube (unless controlled) may expose children to unsuitable content uploaded by random users. Ideally, students should respect such restrictions and not try unblocking YouTube at school unless genuinely needed.
Google Chrome has a more robust caching mechanism than other browsers. As a result, you may face trouble accessing YouTube on Chrome even after enabling a VPN connection. However, clearing Chrome browser cache and cookies can help you unblock YouTube after activating VPN and changing your IP address.
Not all VPNs have the infrastructure to support fast connections that stream YouTube videos in HD without buffering. The VPNs we have discussed in this article are tried and tested. Their performance is top-notch, and their streaming speeds are excellent. Your streaming experience will significantly improve, and you can access even the content unavailable in your location. All the VPNs come with a 30-day money-back guarantee; you can test them risk-free.
Some countries have restricted some YouTube videos, while others have banned YouTube entirely. So, depending on where you are traveling, you may encounter restrictions. For example, in Sudan, Iran, North Korea, and China, YouTube is totally banned, while in Brazil and Germany, some content is restricted for various reasons. Regardless of where you are traveling, if you have installed a reliable VPN on your device, you can link to a server in a region without restrictions and enjoy your favorite videos.
All the VPNs we recommend in this article have applications for all major operating systems and devices, including Android, iOS, Mac, and Windows. Some even have applications for Firestick and support for selected routers. Once you install your VPN on the router, it will protect all the devices on your network, and you won't need to install your VPN on each device. Some smart TVs allow direct installations of VPN, while others require you to set up a virtual Wi-Fi hotspot from a VPN-connected device. Alternatively, you can install the VPN on the router.
A reliable VPN will definitely help you bypass any restrictions imposed on YouTube. This includes the Great Wall of China that filters all internet traffic in and out of China. You only need to subscribe to a reliable VPN that works in China, and then you can access all blocked websites, including Twitter and Facebook. Similarly, you can use a VPN in other heavily censored countries like North Korea and Iran to explore the internet whichever way you like.
If you try using any of our recommended VPNs to access YouTube content without success, there is a high chance that the video has been pulled down. This could be due to various reasons, but any video that violates YouTube's community guidelines and regulations is flagged and removed from YouTube. The most common violations include harassment, dangerous content, misinformation, and hate speech. However, the video may be available for a while, and during this window, it is accessible.