The magic of Instagram has spellbound almost every person globally, but it's more of a necessity for teens. However, unfortunately, you won't usually find Instagram unblocked at school.
That's because, from parents to the teachers and the school administration, nobody encourages using social media sites like Facebook and Instagram at school.
However, as a student, there would be countless moments when you would need to use Instagram. But you can't do it because your school has blocked the service on the school network.
Does it mean you'll remain disconnected from your social network for hours every day?
Certainly not!
This guide will elaborate on how to unblock Instagram at school without being caught.
Quick guide to unblock Instagram anywhere
In a rush to unblock Instagram right now? We know you can't manage to read a long article at school, so here's a quick guide for you with the necessary steps.
Select a good VPN service: If you already have subscribed to a VPN, then skip this step. If not, then do a quick research and choose a credible VPN service to subscribe to, such as NordVPN.
Set up the VPN: Once you subscribe to a provider, download and install the VPN client on your respective device. Connect to a server with good connection strength to start browsing anonymously.
Use Instagram: Simply visit the Instagram website or mobile app to sign-in to your account.
Though, using a VPN isn't the only remedy to unblock Instagram. Read along to find more workarounds.
Why you can't use Instagram at school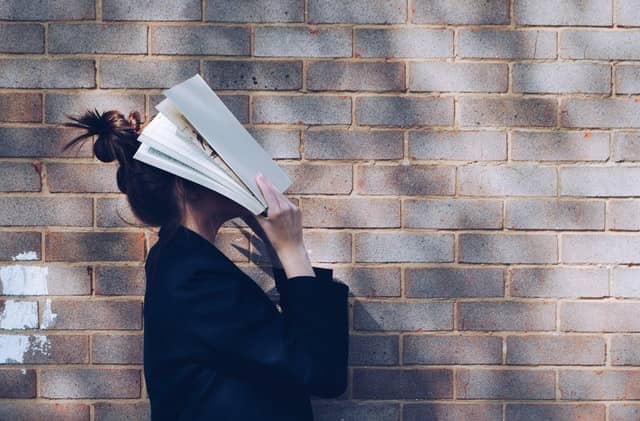 If you're a student facing Instagram blocks every day at school, you might wonder why they blocked this incredible platform.
Well, while you can be a fan of Instagram and its likes, from the other end, things seem different.
Imagine a classroom where a teacher delivers an important lecture, but the students stay busy posting on Instagram via their smartphones. Doesn't it look annoying?
Well, your school wants you to learn when you are within their premises, and your teacher is there to educate you.
But, they know that allowing Instagram can easily distract you from your studies.
Besides, Instagram may also indirectly promote unhealthy or dangerous behaviors such as bullying and gossiping.
These platforms may also host content that a student shouldn't view, violating the school's policies.
Hence, to prevent all these issues, they ban such platforms on their network.
Consequently, you cannot use Instagram while at school (unless you know the workarounds).
How schools block Instagram
When your school authorities prohibit you from using sites like Instagram, it doesn't mean that they lock you out entirely from your Instagram accounts.
Instead, they apply content filtering at the school's network that restricts various websites.
The WiFi network of your school comes from a router at the premises. Hence, the authorities, or at least the relevant IT personnel of your school, have complete access to the network's configurations.
Thus, they can easily whitelist or blacklist specific websites from loading on their network. This includes blacklisting social media platforms and any other website that they think students shouldn't access.
So, when you connect to your school network, the router monitors the entire traffic to detect any requests for blacklisted sites. If such a request is made, the router blocks it, and you experience a failed connection.
Since you're likely to have access to no other network, you cannot proceed to your desired website.
That's how your school blocks you from using Instagram during school timings.
Why you should learn to unblock Instagram
Websites like Instagram appear a time-wasting source to most schools, at least, for the students.
However, like any other tech product, Instagram has its pros and cons depending on how the end-users use it.
While using Instagram may appear a useless activity, at times, it can be beneficial for students. For instance,
When leaving for trips, students can stay connected with their kith and kin while sharing their beautiful moments. They can take a picture of the tour and post on Instagram, letting others know how wonderful and learning experiences such excursions offer.
As a student, you can share your researches and projects with your family and parents. No need to feel bad that you can't share your achievement with others because you can't bring it home.
Your presentations and classroom activities no more remain confined to school. You can ask your friends to record your presentation and share videos on your or their own Instagram accounts.
You can post various educational visuals on your Instagram account that you can access later when needed.
And the list may go on!
As we said already, the pros and cons of Instagram depend on how students use it at school. So, while the platform may be distracting and damaging, it can be constructive as well.
Best way to get Instagram unblocked – Use a VPN
Now that you know you won't be wrong to use Instagram at your educational institution, the question is, how would you do that?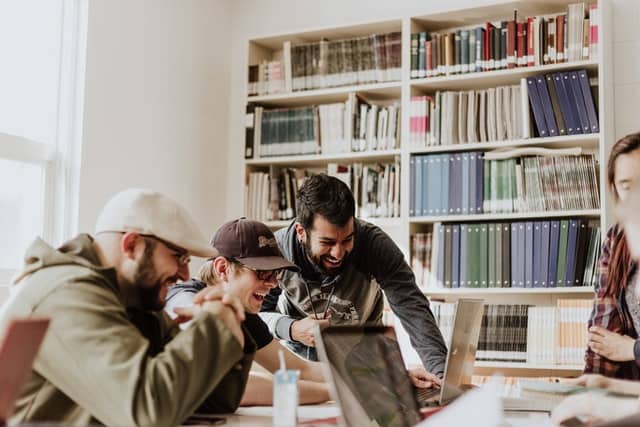 Well, it isn't tricky, but you need to be careful while doing so. If you get caught, you'll face trouble in justifying your act, given that you have strict policies banning Instagram and its likes at your institution.
However, if you find no prying eyes physically tracking you, then all you need is to hide online, especially when using your school's WiFi network.
That's because, when permitting you to use their WiFi for free, your school authorities likely monitor your online activities as well.
While this isn't a problem otherwise, it will undoubtedly land you in hot water if you use Instagram.
However, you have one such solution to go anonymous online – a VPN.
As you know, a virtual private network or a VPN reroutes the traffic from your device through its own servers. That, too, in an encrypted form.
That's how a VPN keeps you anonymous, as it protects your data from interception and tracking. It also changes your online location, thereby allowing you to access content blocked in your region.
So, you can easily use a VPN for the school network to unblock Instagram too.
How to use a VPN to unblock Instagram: step-by-step guide
If you haven't used a VPN before, or, precisely, haven't used one on your device at school, don't worry. Here we elaborate on how to use a VPN to access Instagram at school in a step-by-step manner.
Choose a credible VPN provider
The first and the essential thing to freely use Instagram or any other blocked website anywhere is to choose a reliable VPN service.
Definitely, a quick market search will show you overwhelming results regarding VPN services. Some are paid, while most are free (that's the most tempting thing about them).
However, not every VPN provides as good a service as you need. Most VPNs, especially the free ones, have little to no security features to protect your data.
Therefore, you should carefully review a service before subscribing to it. Here we quickly list the key points you should consider.
Make sure the VPN offers strong encryption to protect your data. Otherwise, your school will sniff your data and won't let you access blocked content.
The VPN must offer a kill switch to protect your privacy in case of connection drops.
Despite encryption, your VPN must not compromise browsing speed. Of course, you can't keep waiting for the sites to load while using the internet at school.
You should choose a service that has proven itself resilient enough to bypass VPN blocks.
Ideally, you should subscribe to a VPN service that supports multiple operating systems and offers numerous simultaneous connections. This will enable you to use the VPN on your smartphone, desktop, school system, or any other device at home.
As a student, you would have a limited budget. So, make sure that the VPN doesn't charge a high fee. You can easily get a good VPN for an affordable price.
---
Install the VPN on your device
Once you have selected your VPN provider, proceed to install it on your device.
You might need to create an account first. As a precaution, try a VPN service offering a free trial or a money-back guarantee. This will let you test the VPN without worrying about the loss of money.
After completing the registration process, download the respective client on your device. Most good VPNs offer dedicated apps for Windows, Android, macOS, and iOS devices.
Once you download the setup, run the file for installation. Often, this won't require much input from your side.
---
Connect to a fast server
After completing the installation, you can start your VPN connection.
Most VPN services offer a lot of options for choosing your location. This variety is vital if you only wish to access a site available in a particular region.
For instance, if you wish to access Netflix USA, you need to connect to a USA server. Whereas, to unblock BBC iPlayer, or access the Nordic streaming service ViaPlay, you should connect with a UK server or select a Nordic location, respectively.
However, since Instagram is available globally, you don't have to think much about its servers. Currently, Instagram only suffers local bans from authorities, such as educational institutions, offices, or security personnel.
So, you can connect to just any available VPN server to use Instagram at an educational institution. Just make sure that the server offers a fast speed. You may choose a server from a nearby location for it.
Besides, you should prefer connecting to a server other than your state or country as a precaution to avoid getting suspected.
---
Proceed to Instagram login
Once you connect with the right server, feel free to sign in to your Instagram account. You can easily log in to your account via the Instagram app or visit the website.
---
Best VPNs to get Instagram unblocked on school WiFi
While it's clear that you can use a VPN to unblock Instagram anywhere, does it mean you can use any VPN for it?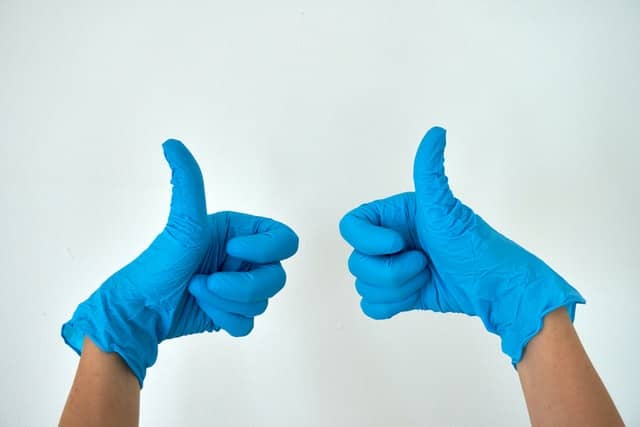 At first, we urge you not to go for free VPNs if you wish to access blocked websites at school. It's because free VPNs do not provide adequate security to keep you anonymous online.
You may succeed in accessing Instagram with a free VPN, but your school will catch you. Whereas, in case of robust restrictions in place, you may not even access Instagram on your device despite using the VPN.
On the contrary, the best paid VPNs offer robust privacy features that keep your data secured. But, of course, this is what they charge you for!
Secondly, make sure that your school does not block VPNs. (Yes, VPNs can also face blocks by authorities. Check out this guide on how VPN blocks work.)
Your school authorities might already have guessed that the students could use VPNs to evade content censorship. So, there's a high chance that your school has applied different techniques to detect and block VPN connections.
In the case of paid VPNs, you risk your money if you have paid for the service and your school blocks your VPN. But again, if you use free VPNs, you are even more likely to face a block.
However, some paid VPN service providers have designed their software in a stealth manner. Thus, these services manage to bypass VPN blocks too.
So, before paying the fee, carefully review the features offered by different VPNs. Then choose a VPN that looks risk-free to you.
If you're puzzled about deciding, here we list the best VPNs for Instagram to access the social platform regardless of whether your school bans Instagram, VPNs, or both.
1. NordVPN

Considering its anti-VPN detection features and a huge network, NordVPN is our number one VPN recommended for accessing Instagram at school.

5,100 servers in 60 countries

Supports P2P sharing

AES-256-bit encryption

No-logs policy

Kill switch

Double VPN

Quick Connect feature

DNS/IPv6 leak protection

Allows up to 6 simultaneous devices

30 days money-back guarantee
Pros
Excellent unblocking capabilities

Robust security credentials

24/7 live chat available
Cons
Clumsy desktop application
NordVPN is also among the leading VPNs of today, with millions of customers globally. It has a massive network with over 5100 servers, giving you plenty of locations to choose from.
To unblock Instagram, NordVPN will undoubtedly help you since it not only bypasses content restrictions and geoblocking but also escapes VPN blocks.
The service applies strong AES encryption and other features that make the VPN almost undetectable. Hence, when no other VPN would help you at school, NordVPN will still work for you.
While NordVPN doesn't come with a free trial, it offers new users a 30-day money-back guarantee. It means you don't risk your money when subscribing to NordVPN. If you feel it doesn't satisfy your requirements, you can have your money back and cancel the subscription within 30-days from the time of registration.
---
2. Surfshark

It's an affordable VPN supporting unlimited device connections simultaneously, and offering great security and privacy features, hence becoming perfect for students.

3,200 servers in 65 countries

AES-256-bit encryption

P2P sharing

MultiHop mode

DNS leak protection

Automatic kill switch

CleanWeb feature

Camouflage-mode

Allows unlimited simultaneous connections

30-day money-back guarantee
Pros
Easily unblocks Instagram in college

Does not limit the number of connections

24/7 customer support via live chat
Although NordVPN is an excellent service to get Instagram unblocked anywhere. However, you might be reluctant to risk your money when you already have a small budget as a student. Mainly, if your school actively blocks VPNs, the risk is higher.
However, you have one more option to address this problem – the Surfshark VPN.
Though, the overall Surfshark network isn't as massive as NordVPN. Yet, it still offers an impressive choice of 65 countries on its network powered by 3200+ servers. But, of course, you don't need a vast server list for using Instagram on your school network. Instead, you need a robust VPN that seamlessly bypasses all geoblocking and VPN bans. For this, Surfshark works excellent.
But the key reason to list Surfshark VPN here is its very affordable subscription fee.
If you find NordVPN costly to fit in your limited budget, Surfshark is what you need.
Also, like most other leading VPN service providers, Surfshark offers a 30-day risk-free money-back guarantee. So, you can keep your worries aside while testing Surfshark VPN for the first time at school.
---
3. ExpressVPN

An excellent VPN for accessing Instagram and other sites easily. Its robust security and stealth technology make it great for unblocking Instagram.

3,000+ servers in 94 countries

AES-256-bit encryption

DNS/IPv6 leak protection

P2P optimized servers

Network-lock feature

TrustedServer technology

Tor compatibility

Allows up to 5 simultaneous devices

30-day money back guarantee
Pros
Robust security suite

Keeps no logs

Reliable customer support
Cons
Pricing plans relatively costly
Do you think NordVPN and Surfshark are the only viable services to let you use Instagram regardless of your location?
Certainly not! Here is another excellent option for you – ExpressVPN.
This service has proved to be the most resilient in evading all sorts of content censorship. It boasts a widespread network of over 3000 servers across 94 locations. Hence, from journalistic content to fun-filled social media platforms like Instagram, ExpressVPN can unblock almost every restricted content.
Apart from unblocking content, ExpressVPN is also robust enough to evade VPN blocks. It means that even if your school bans VPN, you will still find ExpressVPN working over there.
Although ExpressVPN is a paid service. But the providers offer everything to facilitate their current as well as prospective customers. Therefore, they offer a 30-day risk-free money-back guarantee.
It means you can easily subscribe to their service without worrying about your money. First, try using the VPN at your school. If it doesn't help you unblock Instagram, you can ask the VPN providers to have your money back.
---
Other ways to unblock Instagram on your device at school
Although, a VPN is the recommended and the most feasible workaround to use Instagram at a place where it's blocked.
But this isn't the only option.
Below are some more methods to access Instagram on your device when your school doesn't let you through.
Use Tor browser
The Tor browser is the best option if you wish to get Instagram unblocked free on your device.
Tor is a great secure web browser powered by Mozilla (the creators of the Firefox browser). With Tor, you can rest assured about your privacy as it bears numerous security features to keep you anonymous online.
The browser employs extensive relaying of data through different servers. Thus, your IP address changes numerous times, making it difficult to track your activities. In this way, it lets you access blocked content on your device anywhere without leaving any traces behind.
So, if you install this browser on your device, even if you can't use the Instagram app on it because your school has restricted it, you can visit the website to access Instagram.
The browser also applies encryption to your data, thus promoting your anonymity. Plus, it clears cookies after every browsing session and maintains no history.
Hence, even if someone gets physical access to your devices, like your teacher or other school authorities, they won't find you using Instagram during school hours.
On top of everything else, TOR comes for free. So, you don't have to worry about spending money while using the Tor browser.
---
Use Instagram unblock proxy
Using a web proxy is another excellent strategy to use Instagram freely on your device, even at school.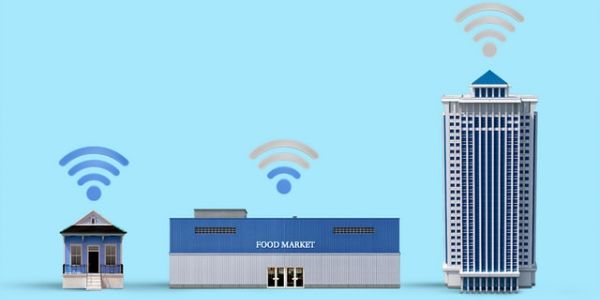 Briefly, a web proxy also changes your IP location. That's how it enables you to access blocked content, including Instagram, at school.
Also, web proxies are convenient and (often) free to use. In most cases, they require no installation, subscription, or account registration.
You can visit your chosen web proxy website and then, in the same window, type 'Instagram.com' to access Instagram with a changed IP address.
However, web proxies are not as resilient as VPNs. Comparing VPN vs. proxy reveals that the latter lacks numerous security features to protect your privacy.
So, while you can access Instagram with a web proxy, chances are there that the school authorities might catch you violating the policies.
Moreover, clear your browsing history after every session to remove evidence that you had used a web proxy.
Nonetheless, some good web proxies also exist that offer features nearing a VPN. So, you might need to research a bit to find the best web proxy sites. But once you do, you can use them to temporarily evade the bans and access your Instagram profile at school.
Still, if you want to do this frequently, you would prefer using a VPN instead.
---
Use SmartDNS
Another workaround to unblocking Instagram and other sites at school is to use Smart DNS.
Once again, you don't have to install anything to use a Smart DNS. Nor would you have to subscribe or register.
A Smart DNS works by rerouting DNS requests through foreign servers that eventually change your IP address. The service provider simply replaces your ISP's DNS with its own DNS to let you access a blocked website.
It means that if your school has blocked Instagram on its network, using a Smart DNS will let you access it.
What's excellent with Smart DNS is that it offers incredible browsing speed and effective bypass to content restriction.
However, this isn't an ingenious strategy as compared to a VPN.
At first, Smart DNS offers no data encryption. So, the entire data generated from your respective device remain open to interception and tracking.
Secondly, your ISP (which is your school in this case) can track your Smart DNS and block it, preventing you from accessing Instagram.
You are safe if you're caught legally since using Smart DNS is perfectly legal. However, if your school catches you accessing blocked content using this tool, you may face your institution's punishments.
---
Use mobile data
The last but costly workaround to use Instagram anywhere is to abandon the school network and use mobile data instead.
In this case, you don't have to worry about being caught because your mobile data provider has no problem with you using Instagram. Nor is Instagram illegal or banned anywhere.
So, when you don't use your school network, your school authorities will never track your online activities.
But, you still need to remain careful because you are vulnerable to being watched.
Besides, Instagram is generally a data-hungry service. Therefore, you may frequently suffer bandwidth capping and similar issues. Especially if the signals aren't strong within your school premises, you will have trouble using Instagram.
Though, you can subscribe to unlimited data plans to get rid of this issue. However, if you have a limited budget, then this might be a costly option for you.
---
How to unblock Instagram on school computers
Wondering how to unblock Instagram on school Chromebooks or other computers? Can you do it?
Of course, you can!
Just as you can use Instagram at school on your mobile phone or any other device, you can also use it on your school computers.
But remember! Be very careful while doing so because your school computers are meant to assist you in educational stuff. So, using them for accessing blocked sites like Instagram can land you in hot water.
Yet, if you're confident enough that you won't be caught, here we explain how to do it.
Try Portable browsers with USB Toolkit
The best workaround to access any blocked content on school computers is to create a USB Toolkit for web browsers. Doing so will save you from the hassle of installing anything on school computers.
For this, download a portable browser on a flash drive. Fortunately, all frequently used browsers, such as Firefox, Chrome, and even Tor, offer portable browser versions.
You can also install VPN browser extensions on these browsers. In this way, you can protect your browsing activity even when using a school computer.
Whenever you need to use Instagram or access any other website at school, or merely as a precaution to protect your privacy, plug in your flash drive to your school computer and start browsing via the portable browser. It is neither illegal nor would your school prevent you from connecting your USB drive to a school system.
---
Use Proxy Servers
If you can't arrange a flash drive or have forgotten it and wish to use Instagram at your school computer, a web proxy is an excellent alternative.
To use it, open your school computer's web browser, then open the incognito or private mode. (This will ensure that your activities aren't logged in the browsing history). Now, visit the proxy website and then go to the Instagram login page.
While this step won't get you caught immediately, be sure that no one is watching you from behind.
Also, this isn't a fool-proof strategy as your school authorities may still track your online data.
Besides, if your school blocks proxies on their network, you may fail to access a web proxy on the school computer.
---
Connect your school computer with your mobile hotspot
The last viable workaround to unblock Instagram at school computers is to disconnect the school network system. If the system supports WiFi connectivity, you can connect it to your mobile data by turning on the hotspot on your phone.
This method will turn your mobile phone into a WiFi router where your cellular service serves as the ISP.
This method works for both whether you have an Android phone or an iOS device.
However, creating a mobile hotspot may drain your phone's battery. So, don't use this method if your phone is running out of charge.
Secondly, this process may also exhaust your mobile data plan.
Lastly, you remain vulnerable to physical tracking. So, make sure that no one is watching as you unblock Instagram on the school computer.
---
Final word
Since PrivacySavvy always supports unrestricted internet use, we won't judge you if you wish to get Instagram unblocked during school.
Certainly, you might occasionally need to connect with your family and friends online to cherish precious moments.
But we also expect you to ensure responsible use of this guide. For example, if your school has explicitly banned Instagram, you should avoid using it during school hours, that too, via the school network.
However, if you are doing so for legit purposes and are sure of not getting caught, good luck using Instagram at school!
FAQs
Using Instagram isn't illegal anywhere. Thus, you won't face any lawsuits if you use Instagram during school hours. But if your school has explicitly banned and blocked Instagram and has defined policies for that, then your actions may be considered a violation of policies. So, eventually, you might face trouble.
Technically, you can, unless your school has implemented measures to prevent installing new software on school computers. However, it isn't safe to do because you may face trouble if caught.
School WiFi networks may also have tracking strategies like any public WiFi. Besides, they may also harbor snoopers, particularly if the WiFi is unsecured or has no password. Since your Instagram profile contains your private data, accessing it on school WiFi or any other public WiFi may not be safe unless you have a robust VPN to protect your data.
Using a VPN, you can easily get Instagram unblocked on your Chromebook, even at school. All you need to do is find a VPN provider that supports Chromebooks. Most VPN services recommended in this guide are compatible with ChromeOS and/or Android. So, you can try any of them to use your favorite apps unrestricted at school, work, or anywhere else. But, make sure that your Chromebook isn't "locked" – something most schools do.
Free VPNs do not offer adequate online privacy. Also, they often lag behind in providing robust services. Therefore, you can't trust them to unblock Instagram anywhere for you. Nonetheless, if that's what you need, you should try using free versions of paid VPNs at school and see if you can access Instagram using them.