If you want to legally watch "Family Guy," "The Cleveland Show," and "Game of Thrones," you'll have to subscribe to streaming services like Disney+ and Netflix. Of course, this would increase your monthly expenses. So, it's unsurprising that people try illegal methods to access online content for free.
The global film industry incurs about $50 to $100 billion loss due to internet piracy.
So, before downloading another pirated content, look at the online piracy statistics we've gathered. You might find it intriguing to know how much piracy is present in everyday life.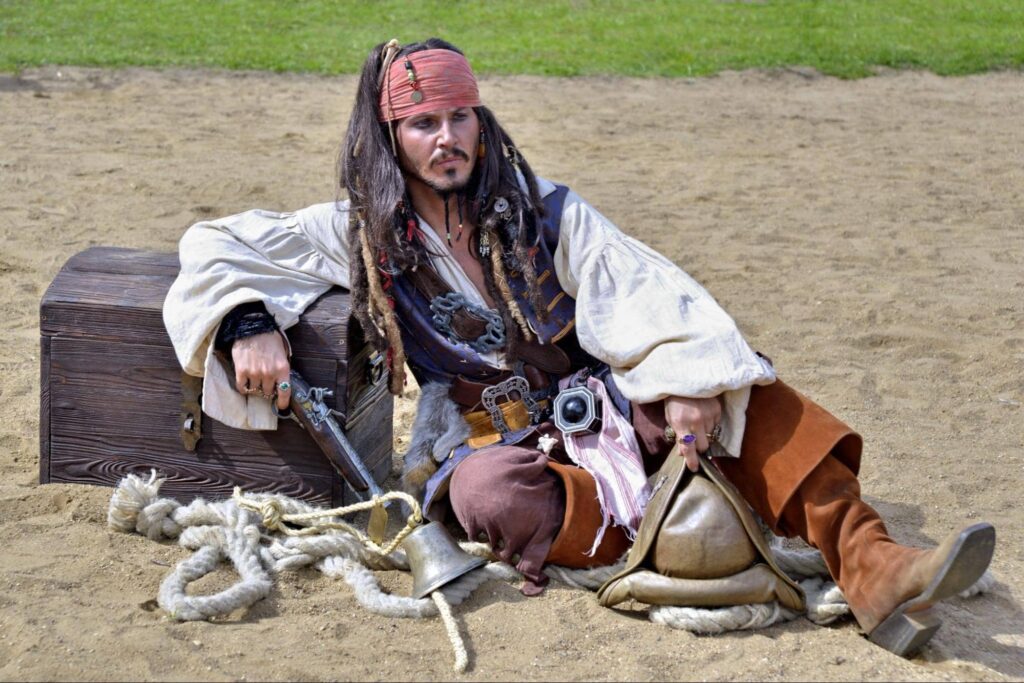 Top 20 piracy statistics: Key findings (Editor's pick)
Pirated videos get over 220 billion views annually.
The USA is the world leader in piracy, with over 13.5 billion visits to piracy sites.
34 percent of the Gen Z generation use stream-ripping.
In 2021, there were about 180 billion visits to pirate sites worldwide.
Many countries still use unlicensed software at a rate of 50 percent.
China ranked first for the use of pirated software in 2021.
The USA loses $12.5 billion yearly due to music piracy.
By 2021, television piracy accounted for 50.3 percent of total piracy.
There were 17 million stream-rippers in the USA in 2018.
Every year, viewers illegally download or watch approximately 127 billion episodes of US TV shows.
Western Europe and North America host 67 percent of all pirate sites.
57 percent of computer users admitted to downloading pirated software at least once in Eastern/Central Europe and the Asia Pacific regions.
Google, Facebook, and Amazon paid pirated operations about $100 million in 2020.
Pornography is the most pirated content.
The millennial generation is one with the highest likelihood of book piracy.
In 2022, the US online TV and movie industry had a projection to lose $11.58 billion to piracy.
On average, it takes 234 days to detect a malware attack, costs $2.4 million, and is resolved 50 days after discovery.
During the Covid-19 pandemic in 2020, the USA ranked high on the list of countries with 12.5 billion visits to pirate sites.
Due to digital video piracy, America's distribution and content sector suffers annual losses of $29.2 to $71 billion.
Illegal streaming services account for over 80 percent of global online piracy.
What is piracy?
Piracy is the illegal copying or distribution of protected content via the Internet. It also describes the unauthorized reproduction, theft, storage, copying, and sale of any intellectual property (IP). Therefore, you're pirating when you stream content from popular free sites like AZMovies or 123Movies. That's because you download without authorization or make illegal copies of movies, electronic books, games, and software. It is an infringement on the content's owner's copyright.
Any sale of an unauthorized copy is a potential loss for the content owner. Take, for example, music piracy. You see a pirate operator site that allows you to download songs that it stole from a music streaming app for free. Undoubtedly, this deal is better than paying about $100 a year for songs. What's not to like?
However, downloading content from the piracy site deprives the creative industry, music streaming apps, and artists of revenue. With time, their losses will run into billions of dollars and affect job creation in the creative industry.
What are the most common sources of online piracy?
What source comes to mind when you think of downloading content without paying? Of course, streaming sites would be the first to pop up. But there's more to piracy than streaming sites.
Here are the most common sources of piracy:
1. Free streaming sites
Pirates usually download movies and upload them on streaming sites to allow users to watch copyrighted content for free. If you're downloading or watching movies from a website and multiple ads and pop-ups appear on your screen, you're accessing a streaming site.
These sites have numerous malware that can maliciously attack your device and steal information. This goes without saying that the pirated movies you watch aren't actually "free."
---
2. Cyberlockers and cloud service
Piracy also thrives through cloud services. Pirates can simply use legitimate services like Amazon Cloud Drive, Dropbox, and OneDrive to deliver content they copied illegally. Many cyberlockers require you to subscribe for as little as $10 per month, while others allow you to stream content for free.
Pirates can quickly start new accounts once cloud service businesses discover their cyberlockers. Look at how the US government shut down Megaupload, a popular cyberlocker, in 2012. However, the pirate easily launched a new service in New Zealand called Mega.