Zoom is an exciting communication platform helping businesses and individuals ensure smooth communications for many years.
While the app has existed since 2011, it gained traction recently as it helped people communicate via online meetings. Yet, this facility also drew the attention of the criminals who tried every possible trick to barge into users' private meetings.
Thus, today, you inevitably need to secure your Zoom Chats if you really want to protect your online business communications.
This guide will teach you how to adjust your Zoom settings for secure communications. Plus, you will also get to know other Zoom security tips to maintain your privacy during meetings.
Essential Zoom security tips – the quick list
Never use personal emails to create Zoom accounts
Secure your account with 2FA
Secure your Zoom Meetings with passwords
Set up random Meeting IDs
Share Zoom Meeting links carefully
Apply strict authenticated access to Meetings
Be careful about screen-sharing
Enable 'Waiting Room' for Zoom Meetings
Disable file sharing
Disable the "Join before host" feature
Disable "Allow removed participants to rejoin"
Restrict session recording
Disable Attention Tracking
Prefer Zoom web app instead of client apps
Never post about Zoom Meeting details on social media
Be wary of fake Zoom apps
Use the latest zoom app version
Take care of personal privacy
Is Zoom Safe?
After Coronavirus hit the world in 2020, Zoom saw a steady increase in users, reaching an all-time high of 2 million in just 3 months. However, despite its remarkable success, the company has had various privacy and security concerns.
Here are some security and privacy issues associated with Zoom.
Despite Zoom's assertion that it uses AES 256 encryption, end-to-end encryption is only available optionally for Zoom meetings. Also, activating E2E in Meetings limits some features.
Due to the way Zoom handles personal information, there have been cases of thousands of email addresses being exposed through the Zoom app. Using the same domain when registering for the service adds the home address to Zoom's directory, making it possible for anyone with the same domain to call anyone on the list.
Users that register with a non-standard email domain are affected by the problem (This excludes Yahoo, Gmail, Hotmail, etc.).
Using pre-installation scripts, the Zoom macOS program installs using a malware-prone method. If the macOS user is not a system administrator, the software creates an admin login and password prompt to access the root directory, granting Zoom complete control over your device.
According to allegations, Zoom gave users information to several businesses, including Facebook. Zoom iOS app transmitted alerts such as user device, service provider, and profile to Facebook. However, the company corrected this glitch after a user presented a case in a federal court in California.
Trolls can enter a Zoom conference and publish explicit content if the user hasn't created a strong enough (or any!) password to keep it secure. This type of assault is known as "Zoombombing."
Security and privacy issues are the tip of the iceberg. However, there are ways that you can secure your Zoom chats.
Tips to secure your Zoom Chats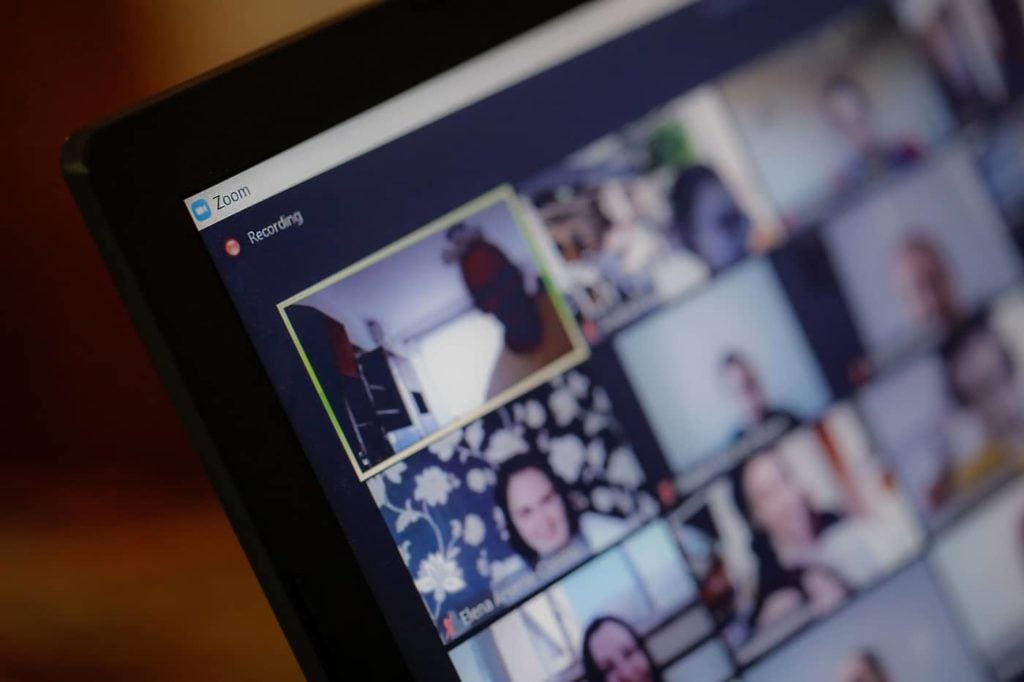 Now that you are reading this section, it means you are aware of the Zoom security issues. And that you're keen to find ways to get rid of them all.
Does it require any specific tips to protect Zoom Meetings? We hear you ask!
Well, it doesn't demand any technical skills from you. Nor does it need any particular efforts regarding configuration things.
All it takes is a vigilant focus on some basic privacy practices, regardless of whether your Zoom Meetings include sensitive discussions or not.
So, let's get started with the common Zoom security tips to protect your chats.
1. Never use personal emails to create Zoom accounts
Since Zoom is meant to serve workgroups, it essentially facilitates networking, which may sometimes become awkward. One such unwanted feature is the disclosure of users' email addresses to others.