Zoom is an exciting communication platform helping businesses and individuals in ensuring smooth communications for many years.
While the app had existed since 2011, it gained traction recently as it helped people communicate via online meetings. Yet, this facility also drew attention from the criminals who tried every possible trick to barge into users' private meetings.
Thus, today, you inevitably need to secure your Zoom Chats if you really want to protect your online business communications.
In this guide, you will learn how to adjust your Zoom settings for secure communications. Plus, you will also get to know other Zoom security tips to maintain your privacy during meetings.
Essential Zoom security tips – the quick list
Never use personal emails to create Zoom accounts
Secure your account with 2FA
Secure your Zoom Meetings with passwords
Set up random Meeting IDs
Share Zoom Meeting links carefully
Apply strict authenticated access to Meetings
Be careful about screen-sharing
Enable 'Waiting Room' for Zoom Meetings
Disable file sharing
Restrict session recording
Disable Attention Tracking
Prefer Zoom web app instead of client apps
Never post about Zoom Meeting details on social media
Be wary of fake Zoom apps
Take care of personal privacy
Tips to secure your Zoom Chats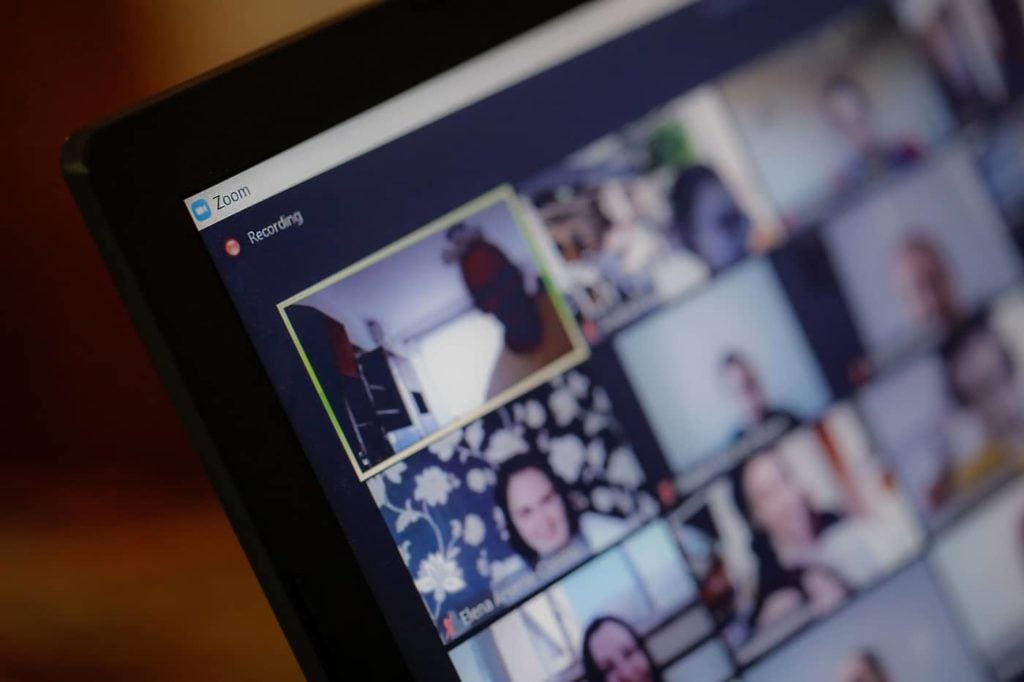 Now that you are reading this section, it means you are aware of the Zoom security issues. And that you're keen to find ways to get rid of them all.
Does it require any specific tips to protect Zoom Meetings? We hear you ask!
Well, it doesn't demand any technical skills from you. Nor does it need any particular efforts regarding configuration things.
All it takes is a vigilant focus on some basic privacy practices, regardless of whether your Zoom Meetings include sensitive discussions or not.
So, let's get started with the common Zoom security tips to protects your chats.
1. Never use personal emails to create Zoom accounts
Since Zoom is meant to serve workgroups, it essentially facilitates networking, which, sometimes, may become awkward. One such unwanted feature is the disclosure of users' email addresses to others.
That's why the first thing you should keep in mind when beginning to use Zoom is to never use your personal email address to sign-up. That's because Zoom considers most email addresses, except the more common ones like yahoo.com and gmail.com, as work email. It perceives such email addresses as belonging to the same company. And thus, it exposes this contact detail to the other members in a Zoom group.
Ideally, when you're using Zoom for communicating with your colleagues or teammates, you should use your work email address. In this way, you won't compromise your privacy on Zoom since the participants would already know your work email address.
If that's something you can't do, then use an email address that you're comfortable sharing with others anyway.
Or, try burner email addresses for that purpose if the above-mentioned workarounds don't suit you.
---