Virtual Private Networks and online privacy are two ideas that go hand in hand in the minds of many internet users. But are all VPNs best for ensuring online privacy? Maybe not!
For instance, the business model of many VPNs involves logging their users' activities and selling them to their commercial partners. Such a VPN service is lethal for your privacy, even if it gives you the desired service.
So let's face it, not every VPN in the industry prioritizes user security and privacy.
But then, which VPN vendors respect my privacy? We hear you ask. Keep reading as this article give you the list of the best five VPNs you can trust in 2022.
Top privacy VPNs – quick list
If you're short on time to know the insights of the best privacy VPNs, then here we quickly list the top service providers for you.
How are the best VPNs for privacy distinct?
A VPN service worth the name must perform two tasks without any problems.
First, it must encrypt all the traffic going out of your device (whether it's a computer, a tablet, or a smartphone) and route it through a secure tunnel in one of the servers in the VPN network. Second, it must show the world an IP address that belongs to the VPN network instead of yours. Nobody should know your actual IP address when connected to the VPN. That's what the service should do.
Many VPNs offer various additional excellent services and enhance your security as a user. But encryption and IP masking are the beef when it comes down to the basics.
So, do these VPNs guarantee your privacy? Unfortunately, no. Keeping your privacy safe is not a technical matter like encryption. Instead, it has to do with the provider's policy. Hence, it's complicated and involves trust and technical expertise.
The VPNs that care about your privacy keep no logs of users' activities, referred to as "zero log policy" within the industry. Sticking to this policy ensures that your VPN provider doesn't know anything about what you do online, even though you're doing it through its servers. In addition, a zero log policy ensures that a VPN can't spill the beans on you because it has nothing behind for a start.
So which are the best VPNs for privacy? This is not an easy question because the VPN market has exploded over the recent years and all kinds of vendors are around. Figuring out which ones are good from the user experience and privacy perspectives needs some work and expertise. But don't worry. We've done the job for you by listing the best services below.
Common VPN privacy policies
Privacy policies vary from provider to provider. Therefore, you can't assume any particular policy as an industry standard that whatever VPN you choose would inevitably hold.
Therefore, read the VPN's privacy policies before you sign up. Otherwise, you'll be surprised when your data appears in the hands of a third party, which could even be your government.
Fortunately, declaring their privacy policies is mandatory for VPNs. Specifically, the law requires them to do so clearly — and that includes the information they keep on record and how they use that data.
The most common features you can expect in a VPN's policy include:
No log policy. This "no log" has a concrete meaning in the VPN context: the provider does not keep your browsing history on record.
Timestamps and IP addresses. The VPN will record the times you log in and out and the IP address from which you're reaching your VPN. The VPN server you choose to use will get logged as well.
Data usage. Most providers will measure and log the number of bytes you upload and download.
Registration data and payment information. You will need a username to log into the network and an email to create an account in most cases. All that information will be on file somewhere in your provider's central server.
DNS leak protection. A good VPN will prevent any DNS query you need to navigate the web from revealing your IP address to the world.
Kill Switch. It is a security measure to protect your real IP address from exposure during connection failures.
5 best privacy VPN services today – The detailed list
Most VPNs claim to protect your privacy. However, just as different VPNs give you different transfer speeds, server counts and locations, and variations in the options in every possible feature, each service provider also manages privacy differently.
Thus, you need to consider certain factors to choose the best VPNs for privacy.
Performance is essential, of course. Privacy is not valuable if your VPN is slow enough to affect your online presence. But other aspects such as the server network and speeds are essential too.
Here's what we checked to make our picks:
Strict adherence to zero log keeping.
Robust encryption.
Fast transfer speeds.
Ability to get around geo-restrictions.
Based on these criteria, the following are the top VPNs with the best privacy features that you can use with trust.
1. NordVPN

The number 1 VPN to protect your privacy online. It offers a strict no-logs policy, RAM-based server network, and multiple security features to ensure stealth browsing.
Visit NordVPN

5,000+ servers in 60 countries

Supports P2P

Double encryption

Kill switch

Keeps no logs

6 simultaneous devices

Web protection

Has double VPN feature

30-day money-back guarantee
Pros
Fast speeds

Allows P2P sharing and torrenting

Huge server coverage
Cons
Some of the dekstop apps are hard to use
NordVPN is the top option in the VPN world regarding privacy. The service is based in Panama, a jurisdiction with no data retention laws, and not a member of any intelligence alliances. NordVPN has faced the music in the form of audits several times already, and it's passed them with flying colors every time.
The provider offers AES encryption (256-bit), SHA384 authentication, and perfect forward secrecy. It also has a kill switch available on every platform (except Android). In addition, it's safe against DNS, WebRTC, and IPv6 leaks and supports various VPN protocols, including OpenVPN.
While many of these features are somewhat standard for any excellent VPN provider, NordVPN offers more.
For instance, it lets you choose specific servers for special applications. Also, you get a double VPN connection (aka multi-hop) and obfuscation servers (that will do the trick in countries like China). It also offers automatic WiFi protection to keep you safe when using public WiFi hotspots. That is an essential feature since public WiFi hotspots are pretty dangerous regarding online security.
NordVPN's server network spans more than 5000 servers in 60 countries, so you have many choices. The network speeds are high enough to support HD video streams. Additionally, this VPN unblocks almost every video streaming service available today.
Besides, it has optimized servers to support P2P networking. And before you ask, yes, NordVPN works very well in China.
---
2. Surfshark

A budget-friendly VPN for all privacy freaks. Surfshark's RAM-based network, no-logs policy, privacy features, and unlimited connections support make it perfect to protect your entire family.
Visit Surfshark

3,200+ servers in more than 65 countries

AES 256-bit encryption

P2P sharing

Automatic kill switch

Implements zero-logs policy

MultiHop mode

Unlimited simultaneous connections

30 days money-back guarantee
Pros
Unlimited connections

Affordable long-term plan

24/7 customer support
The price in Surfshark could make this VPN a budget choice. But it's much more than that.
Surfshark is the youngest VPN on our list, but it surpasses many industry names by offering the best privacy features.
It keeps no logs at all. Encryption here is the standard AES-256-bit with SHA512 authentication. Plus, it has perfect forward secrecy, kill switch, and offers thorough IP leak protection.
The network includes 3200+ servers in 65 countries, and it's still growing. This VPN also works fine in China, and it's also excellent at unblocking video streaming platforms in both the US and the UK.
There are desktop apps available for Windows and macOS and mobile ones for iOS and Android.
A noteworthy feature in Surfshark is that a single subscription allows for an unlimited number of devices to connect.
Last but not least, the customer support service is outstanding.
---
3. ExpressVPN

The fastest VPN provider in the market is also a great privacy safeguard for internet users. This provider resists VPN detection and keeps you under the radar even in repressive regions.
Visit ExpressVPN

3,000+ servers in 94 countries

AES 256-bit encryption

Leak protection

Boasts P2P

Keeps no logs

Network-lock feature

Allows simultaneous connections up to 5

30 days money back guarantee
Pros
Excellent speed

Allows P2P sharing

Top-notch security and privacy feature
Cons
You have to pay more for this VPN
ExpressVPN hails from the British Virgin Islands (another jurisdiction with privacy-friendly laws). It's adamant about not logging information that can identify users individually.
Like the other industry leaders, ExpressVPN also offers robust AES-256-bit encryption, support for OpenVPN protocol, HMAC authentication, and perfect forward secrecy. In addition, it offers a "network lock" (kill switch) available in every app to prevent accidental IP leaks.
Notably, the provider uses its own DNS servers — an additional privacy feature you don't find in every VPN.
Also, it has an onion site for Tor browsing and supports users' financial anonymity by accepting payments in Bitcoin.
Likewise, BitTorrent clients are allowed on every server.
Yet another excellent feature in ExpressVPN is the TrustedServer technology. These are computers with no physical hard drive. Instead, the servers run on a RAM disk which means that even the OS in the server is volatile and fades away into digital oblivion every time the server gets a reboot.
Speeds are fast enough for HD video streams, moving large files around. Moreover, it successfully unblocks the most relevant video streaming websites and also works in China.
This service has dedicated VPN clients for all major platforms, such as Windows, macOS, and even Linux, among the desktop systems. Besides, its mobile apps include iOS and Android ones.
You can even install ExpressVPN on routers with the custom firmware that the support service can provide you upon request.
---
4. Private Internet Access (PIA)
A robust privacy-friendly VPN that respects users' privacy despite US-based location. Its huge server network also makes it perfect to enjoy unrestricted internet anywhere.
Visit PIA

Thousands servers in 84 countries

AES 128-bit/256-bit encryption

Kill switch

Supports P2P connections

No logs

10 simultaneous devices

DNS leak protection

30 days of money-back guarantee
Pros
Multiple US servers

Excellent security features

User-friendly interface
Cons
Inconsistent geo-blocking capabilities
PIA (Private Internet Access) delivers on all the standard features already described for the above four options (extensive server network, high speeds, solid encryption, zero log keeping, and all the essentials).
But what sets PIA apart is that it allows up to 10 concurrent connections with a single account.
On the downside, the network speeds can vary quite a bit from server to server, depending on your physical location. That said, unless you need to have an exceedingly high transfer speed at all times, the VPN works fine.
---
5. SaferVPN

Like its name, it's a user-friendly VPN that keeps your privacy on top priority without compromising service performance.
Visit SaferVPN

950 servers in 35 countries

AES-256-bit encryption

Automatic kill switch

P2P sharing

Up to 5 simultaneous devices

30 days money-back guarantee
Pros
Very Good Speed

Affordable Pricing

Works with Netflix
Cons
Cannot Be Used in China

Limited Torrenting Capabilities
SaferVPN is an Israeli company that provides excellent and stable connections. It follows the industry standard with AES-256 bit encryption, perfect forward secrecy, SHA256 authentication, and IP leak protection.
The vendor puts a lot of emphasis on its automatic WiFi protection feature, which works in every available app. It ensures that you remain within the VPN's secure tunnel whenever you connect to a potentially hazardous WiFi network.
This provider used to stand against BitTorrent users, frowning upon them and keeping metadata on their activities. However, these days, torrenting is allowed in a few chosen nodes in the network, and it only records bandwidth and timestamps, which is an improvement over the previous position.
While this VPN is not necessarily the best option for unblocking video streaming services, it's still an impressive one.
Apps are there for iOS, macOS, Windows, Android, and even some selected routers.
---
Does a free VPN protect my privacy?
There is no shortage of free VPN services on the internet, of course, and they look attractive. Moreover, some of them do perform those two tricks explained earlier (encryption and IP masking) correctly.
But in this article, privacy is our foremost priority, so what about privacy in free VPNs? While we already described the situation briefly at the beginning, let's dig a little deeper.
FreeVPNs are terrible options if you care about privacy at all. It has everything to do with their business model. And they don't perform very well either.
Let's start with the performance issue, which is not the most important, but it's still bad enough to avoid free VPNs.
Most free VPNs are overworked as too many users try connecting to insufficient servers. Consequently, it can take several minutes for you to establish a connection to any server in the network. Then, once you finally get in, you experience an unreliable connection with low bandwidth. So, any power-intensive task involving heavy graphics, huge traffic, or sharing large files is simply impossible.
If that poor performance is not enough to dissuade you from using free VPNs, let's discuss the other issue: privacy.
If you review the VPNs listed above, you'll notice they have many servers scattered globally, offer huge bandwidth to their users, and have many other features. But, of course, all that costs money, and our chosen providers pay their bills with the cash they collect from subscriptions.
Free VPNs have to pay for the same services. But how do they get the money to do so if not from their users?
Well, they do get something from you to monetize and use to make ends meet: the usage logs.
It turns out that many free VPNs keep detailed logs on user activity. They then sell the stored data to their commercial partners, who have the expertise to make heads and tails of all that raw data and make it profitable.
That's why free VPNs are the worst possible solution if privacy is crucial for you. They rely on violating your privacy on a big scale to make a buck. And it's not a secret; these policies are right there in their terms of use if you read them –and not in small print, either.
In short, if you want a VPN that is worth it, you have to pay for it. There's no other way.
Features to look for in the best privacy VPN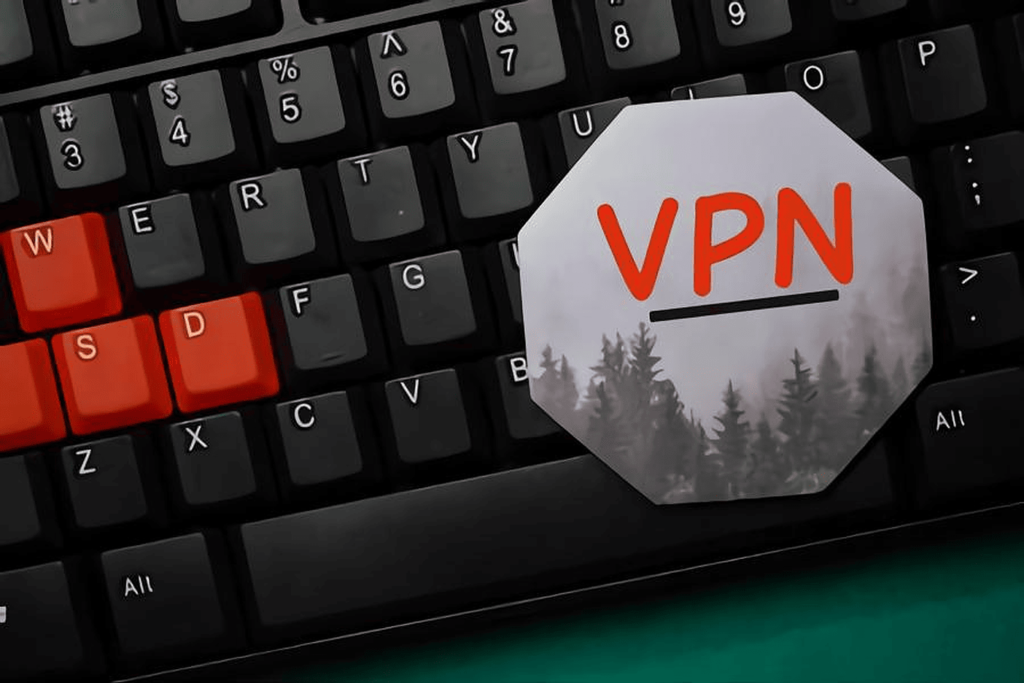 As we described each VPN, we mentioned no-logs, kill switch and other vital features in VPN services. If you're not an expert in this subject, you may need a little introduction to each concept, so let's have it.
No-logs policy
It is the most critical element in VPN privacy. As said earlier, privacy is not just about technology; instead, it needs a provider who sticks to a policy closely — and no-logs is the policy we want.
However, let's face it: every VPN keeps logs of some kind, but the records themselves are not vital. Instead, the type of information they hold on those logs is what matters.
From a user's point of view, the worst kind of information to keep logged is your traffic (the websites you visit, the files you download). It can jeopardize your privacy above any other. So, for instance, when a provider tells you it keeps "zero logs," they mean that they are not logging any of your traffic.
Other data that can end up in a log include connections and metadata, which are not that dangerous to user privacy.
On the other hand, IP logs could be a problem as they could lead online activity back to you, along with timestamps.
So when you're choosing a VPN that takes your privacy seriously, you need to pay attention to the details. Almost every VPN out there will tell you that it keeps no logs, but you shouldn't take those claims at face value. What you need to do is to find their privacy policies and disclaimers, read them in full and figure out which data they keep on record and which information gets discarded.
Nonetheless, this article has listed only the best VPNs with top-notch privacy policies with zero logs. Hence, you can trust them for your online activities.
---
IP leak protection
Your IP address is a powerful bit of data in the hands of a hacker. For instance, it can tell them where you are to a high degree of accuracy.
Moreover, it's unique to you, as long as you're online in a single session. That's why IP spoofing is one of those two critical tasks that we want every excellent VPN to do correctly.
The thing is, it's not as simple as it looks. For instance, protocols such as WebRTC need IP addresses to establish communication channels between browsers or other programs. Hence, they could expose your actual IP address if the VPN you use doesn't carefully consider those scenarios.
However, the IP address protection in each of the five choices explained above is excellent. These services also demonstrated thorough IP leak protection during our tests.
---
Kill switch
Suppose that you happily do your business online while enjoying the protection of your VPN. Then, for whatever reason, your server connection is lost. What happens then?
Well, if nothing is done to correct the problem (assuming that you didn't notice it), then all of your traffic will go out regularly: without encryption and bearing your actual IP address. In other words, you're exposed to the world all of a sudden.
A kill switch is a security measure that prevents that scenario by monitoring your VPN connectivity at all times. When your kill switch detects that you're no longer within the VPN's secure tunnel, it shuts down all your traffic. In this way, none of your traffic ever hits the internet without encryption or giving away your IP address.
---
Can my VPN get compromised?
Yes, VPN can get hacked, just as any other computer-based service.
Some VPNs that have suffered a hack or a data breach include Hotspot Shield, NordVPN, TorGuard, and VikingVPN.
The NordVPN breach was outstanding because it didn't compromise any data. In addition, the vendor was very transparent about the whole issue, announcing that their encryption keys were exposed but that it was still impractical to use them to break the encryption.
But is it only outsiders who can compromise your data in a VPN? Not at all. The VPN itself could compromise your data. That's why you need to read the terms of service and privacy policies carefully before you choose your VPN.
But remember, VPNs are an effective security measure but not magical. For example, if you use your VPN to reach a phishing or fraudulent site, the VPN itself won't prevent you from falling victim to the scam. But it will ensure that you get scammed with encrypted traffic and without anybody ever finding out your IP address.
So what can you do about it? VPN providers are in the security business themselves, so you can expect them to be ready to deal with hackers and other cyber criminals; just let them do their job. But in the case of the other potential compromises, it's all in your hands.
Ensure you know what you're getting into with your VPN by reading its policies carefully. And also, don't stop being careful online just because you're on a VPN. The VPN protects you from snoopers, not from your own actions. So be careful and keep safe!
Conclusion
The assumption that any VPN will protect your privacy by default is faulty. The reality is different, and in some cases (free VPNs being the most notorious), it can be the polar opposite.
This failure of privacy assumption lies in the fact that privacy protection is not simply a mechanical by-product of any technology.
A VPN will protect your privacy only if it means to, which is not automatic. Instead, it needs a human decision that you need to see in the company's privacy policy.
It's better if your chosen VPN has a track record of court cases or other situations demonstrating its commitment to user privacy. Understanding this simple fact is crucial if you wish to have a VPN that keeps you private.
This article has listed the five best VPNs for privacy protection. Fortunately, none of them compromises performance to provide you with privacy. There is no trade-off. Every provider performs as the best in the business, with the bonus that their policies are compatible with privacy protection. Hence, you can pick any of these with trust to keep your internet activities private and anonymous.
Stay safe!