A Virtual Private Network (VPN) primarily strengthens your online security and privacy, but it can do much more. However, the hardest part is to opt for the right service from the best, especially if you are a beginner. But a spec-wise comparison can help you find your best pick, like comparing NordVPN vs Surfshark.
Although Surfshark is relatively new, it offers a feature-rich application and unlimited simultaneous connections. On the other hand, NordVPN is a well-established name with an even more extensive server network.
So, you might think comparing the two is unjust, given their years of existence. But when it comes to security, what matters is the underlying technology and security and privacy features that make a service take the lead. Besides, comparing these two services makes perfect sense since both providers have now joined hands to operate autonomously under a singular managing unit.
Hence, this article includes a detailed comparison of NordVPN and Surfshark to see which one outshines the other. At the end of the comparison, you will have a better idea of the service that suits your needs.
Short on time? NordVPN and Surfshark comparion quick results
Here is a summary of how both VPNs performed in different categories. The spoiler alert is NordVPN trashes Surfshark in most areas.
| | |
| --- | --- |
| Plans and pricing | Surfshark |
| Features | NordVPN |
| Speed | Tie |
| Streaming | NordVPN |
| Torrenting | NordVPN |
| Gaming | Surfshark |
| Works in China | Tie |
| Security | NordVPN |
| Privacy | NordVPN |
| Interface | NordVPN |
| Device compatibility | Surfshark |
| Setup | Tie |
| Customer service | Tie |
NordVPN vs Surfshark speed test: Which is faster?
Usually, a VPN will reduce your internet speed because it applies encryption and routes your traffic through remote servers. Therefore, the best way to assess the VPN speed is to check the severity of speed loss. In this case, we measured the average speed with different protocols and compared both providers.
Baseline download speed: 102 Mbps
Baseline upload speed: 89Mbps
| WireGuard/NordLynx | Surfshark | NordVPN |
| --- | --- | --- |
| Average download speed | 95Mbps | 91Mbps |
| Average upload speed | 76Mbps | 69Mbps |
Both VPNs have adopted the Wireguard protocol, which is commended for improved speed. That is why NordVPN download speed drops by only 10% and upload by 25%. On the other hand, Surfshark does better than NordVPN, with an average download speed loss of 7% and upload of 15%. These are very impressive scores compared to other providers.
| IKEv2 | Surfshark | NordVPN |
| --- | --- | --- |
| Average download speed | 88.1 Mbps | 85.3 Mbps |
| Average upload speed | 25.6 Mbps | 32.5 Mbps |
IKEv2 is perhaps the best tunneling protocol for mobile devices and is offered by both providers. It isn't as fast as Wireguard, but Surfshark suffers a download speed of only 14%. However, the upload speed drop is significant at 71%. Conversely, NordVPN's download speed loss is 16%, and upload speed at 67%. As you can see, the download speed loss of both providers is almost similar. However, NordVPN is a bit efficient in terms of upload speeds.
| OpenVPN UDP | NordVPN | Surfshark |
| --- | --- | --- |
| Average download speed | 80.3 Mbps | 59.5 Mbps |
| Average upload speed | 29.2 Mbps | 49.1 Mbps |
The speed loss percentage will vary significantly, although OpenVPN UDP is the faster version. For example, NordVPN has an average download speed drop of 21% and an upload of 67%. On the contrary, Surfshark shows an average download speed loss of 41% and upload of 44%. So, this indicates that Surfshark is fairly consistent while NordVPN performs better in some locations.
| OpenVPN TCP | NordVPN | Surfshark |
| --- | --- | --- |
| Average download speed | 28.6 Mbps | 26.3 Mbps |
| Average upload speed | 24.9 Mbps | 30.4 Mbps |
OpenVPN TCP protocol option is more focused on security but not speed. As a result, the speed reduction is quite severe. For example, NordVPN has a download speed loss of 71% and an upload speed loss of 72%. On the other side, Surfshark isn't any different, with a download speed loss of 74% and upload speed loss of 65%. In this case, the performance of both services is almost similar.
Both VPNs seem to match in this category, with Open (UDP/TCP) and IKEv2 performance very similar. However, Surfshark Wireguard offers better speed than NordVPN's NordLynx.
Surfshark vs NordVPN features overview
It's the features that differentiate between an excellent and mediocre VPN service. Besides the standard features, both Surfshark and NordVPN add plenty of extras.
Specialty servers
Both services have specialized servers with unique use cases and provide an added advantage to your connection.
P2P servers – Surfshark claims that its entire server network support P2P traffic, yet it is not the case. Instead, you have to search for 'P2P' in the location tab to get the list of servers that back torrenting. Similarly, NordVPN has optimized P2P servers in more than 45 countries. Even if you forget to use the servers, the VPN will redirect your connection automatically if it notices P2P traffic.
Multihop servers – When you use these servers, Surfshark routes your connection through two servers instead of one. NordVPN also offers Double VPN servers that work similarly to the MultiHop servers. Both options add an extra encryption layer to your connection and remove any trace of your IP address, thus maintaining your privacy.
Static IP servers – Surfshark static IP servers are available to anyone. Although you'll be assigned a similar IP address every time you connect to the server, the address won't belong to anyone in particular. NordVPN also offers static IP servers, but you'll have to pay extra for them.
---
SmartDNS
Most media streaming and gaming devices don't support VPNs. That is why both services devised a way to offer VPN-like functionality without requiring an app.
For example, NordVPN has a SmartPlay feature. When you use the VPN to access blocked streaming sites, it automatically swings into action. In addition, you can configure it as a regular SmartDNS feature, but it can also activate when you access websites with geo-blocked content. Surfshark's SmartDNS feature uses similar formula.
---
Split tunneling
The split tunneling feature allows you to customize your VPN connection. It is helpful to access certain web pages with your actual IP address without logging out from the VPN. For example, you can use the feature to log in to your bank account and encrypt your torrenting traffic simultaneously.
Both NordVPN and Surfshark offer it. Unfortunately, both providers have only integrated it on Android and Windows devices. So, you can't benefit from it if you use Apple devices.
---
Web filters
Both services offer web filters that will keep you safe when online. Surfshark calls the feature CleanWeb. It will prevent malicious ads and intrusive trackers by blocking the known IPs associated with malware, adware hosts, and trackers.
NordVPN's version is known as CyberSec and works similar to CleanWeb by obstructing blacklisted IPs. If you try to access a compromised website, you will get a warning that the page is insecure and off-limits.
---
Extras
Generally, both services are trying to outdo each other for almost every feature. For instance, while Surfshark has Alerts, NordVPN offers Dark-web monitoring. In addition, they can check if your data is involved in any kind of breach.
However, Surfshark beats NordVPN with the unique GPS spoofing feature. It is available on the Android app and allows you to change your device's coordinates. Also, there is its proprietary search engine.
---
Surfshark vs NordVPN security comparison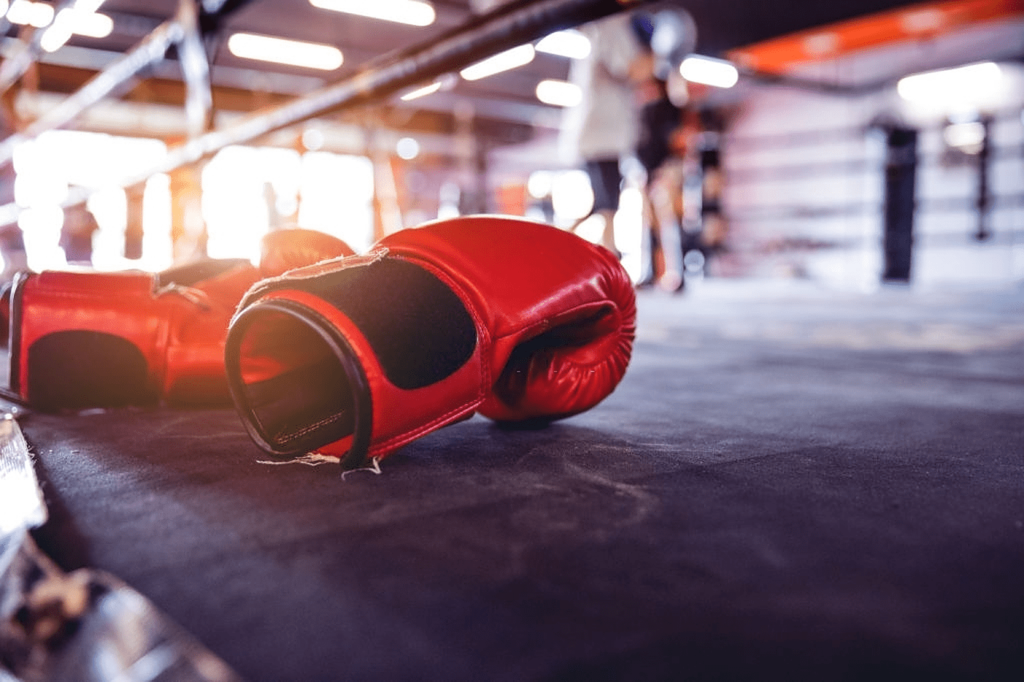 One thing you shouldn't compromise when choosing a VPN is security. Because your traffic will be routed through an intermediary server, you should ensure the service is trustworthy.
Surfshark uses AES-256-GCM and Chacha20Poly1305, while NordVPN has AES-256-CBC cipher to protect your connections. The AES GCM version is a newer technology and theoretically safer, but both options are almost impossible to crack.
Both providers use the SHA-512 hash function for authentication, which scrambles your credentials into unreadable text. As a result, your password will never be uploaded online as plain text.
So comparing NordVPN vs Surfshark encryption makes them look similar. Also, both services use RAM-only servers, follow a strict no-logs policy, and are based in privacy-friendly jurisdictions.
Furthermore, both providers have undergone public security audits. For example, NordVPN has been audited twice for its zero-logs policy by PricewaterhouseCoopers (PwC). Also, its applications have been audited by VerSprite (an independent geopolitical risk compliance auditor).
Similarly, Surfshark was audited by Cure53. It did two tests to check the browser extensions, the server network and general security.
Infrastructure
Until recently, it was only a few providers that managed RAM-only servers. These days, more and more services are running diskless server networks. Both Surfshark and NordVPN have upgraded their infrastructure to run on RAM-only. This is insufficient space and cannot even store your usage logs. Also, the servers delete everything when you start a new session.
It also reduces the chances of the servers getting breached. That is because backdoors for monitoring can be installed on servers that use hard drives. But diskless servers are harder to crack since they don't conform to the conventional design.
---
Privacy
Surfshark is headquartered in the British Virgin Islands. This privacy-friendly region does not belong to the 5/9/14 Eyes Alliance. In addition, it doesn't have data-retention laws and will not cooperate with foreign intelligence unless with orders from BVI courts.
NordVPN follows the same route, but it is based in Panama. It is also a privacy-friendly region, which is not part of any surveillance alliances. Therefore, your data won't be compromised by intrusive legislation, regardless of the service you decide to pick.
---
Logging practices
As with most VPN services, both NordVPN and Surfshark guarantee not to log your data. It is reinforced with RAM-only servers to maintain your anonymity always.
However, NordVPN is a head start in this category. It has gone through several independent audits by PricewaterhouseCoopers (PwC) in 2018 and 2020 to scrutinize the privacy policy claims. Both tests proved that the provider keeps its promise of not retaining any data.
With these security features, both Surfshark and NordVPN have proven to be highly secure, making both good VPNs for privacy. However, NordVPN has audited its no-logs policy, making it a winner in this category.
---
Comparing NordVPN vs Surfshark for streaming and torrenting
Streaming
NordVPN and Surfshark have impressive unblocking capabilities. They can bypass restrictions of almost all streaming services, even the most notorious ones like Netflix.
Both services did not struggle to unblock international Netflix libraries during our tests. We could access the US exclusives and even accessed Japanese content effortlessly. Hence, both are great options if you are looking for a VPN for Netflix.
Besides Netflix, our team could unblock other popular streaming sites like YouTube and BBC iPlayer. Moreover, both NordVPN and Surfshark did not show any errors even with other media services.
The only hurdle we encountered was with DAZN. It is a popular sports streaming site that many VPNs struggle to unblock, including Surfshark. However, NordVPN evaded the restrictions successfully. It may be because of its SmartPlay technology. Nevertheless, NordVPN looks to be the very best streaming VPN among the two.
---
P2P (Torrenting)
Both VPNs are reliable when it comes to torrenting. They offer dedicated P2P servers optimized for improved download speeds. With Surfshark, you'll have to search for these servers in the location tab. Whereas NordVPN will automatically redirect your traffic to a P2P server if it detects you are torrenting.
However, the free SOCKS5 proxy gives NordVPN an arrow edge over Surfshark. In addition, it is praised for better flexibility and speed, which you might appreciate if you torrent frequently.
| | | |
| --- | --- | --- |
| | Surfshark | NordVPN |
| Average download speed | 69.8Mbps | 56.5Mbps |
---
NordVPN and Surfshark compared for gaming
One of the most crucial metrics for most gamers is latency, sometimes referred to as ping. It is the time it takes for data packets to reach the server and back to your device.
Usually, VPNs have a reputation of increasing latency, so they aren't often used while gaming. However, Surfshark showed promising results during our tests with popular games. (Remember that the lower ping rate is always desirable.)
| | | | |
| --- | --- | --- | --- |
| | Without a VPN | Surfshark | NordVPN |
| Call of Duty: Warzone | 23ms | 22ms | 53ms |
| Rocket League | 31ms | 43ms | 49ms |
| Apex Legends | 28ms | 34ms | 41ms |
| Average | 27.3ms | 33ms | 47.6ms |
As you can observe, Surfshark has a lower ping rate in all three games compared to NordVPN. If you look at Call of Duty: Warzone, Surfshark shows lower latency than our base ping.
When using a VPN for gaming, choosing the server closest to your location is advisable to reduce the latency. Nonetheless, both services are reliable gaming options. However, Surfshark produced lower ping results, making it a winner in this category.
Surfshark vs NordVPN: Plans and pricing
Most VPN providers have straightforward pricing schemes, having longer subscriptions offering better discounts. The same is the case with these competing services.
However, you'll get six simultaneous devices per subscription with NordVPN, while Surfshark provides unlimited connections without restrictions.
| Plan | Surfshark | NordVPN |
| --- | --- | --- |
| Monthly | $12.95 | $11.95 |
| Six months | $6.49/month | – |
| Annual | – | $4.92/month |
| Two years | $2.49/month | $3.67/month |
| | Check plans | Check plans |
The monthly package is the shortest option but the most expensive. For example, NordVPN offers it at $11.95, while Surfshark is a bit pricier at $12.95. Both choices are costly, so it makes more sense to go for longer subscriptions.
It is a little tricky to compare the second tier of NordVPN vs Surfshark as both services offer different durations. For instance, Surfshark has a 6-months plan at $38.94, and NordVPN provides an annual package at $59. So, Surfshark will cost you $77.88 for a whole year, which is more than NordVPN. Therefore, you can opt for Surfshark if you want a shorter subscription or NordVPN for a more extended plan.
Fortunately, both services offer a two-year package that comes with better savings. For example, NordVPN charges $99 while Surfshark costs $59.76. In this case, Surfshark wins with a massive margin of around $30. It means it will cost you about $2.49 per month if you choose this plan.
However, NordVPN has more payment options than Surfshark. It supports PayPal (in specific regions), credit cards, Sofort, AmazonPay, Google Pay, Apple Pay, prepaid cards, and cryptocurrencies. Also, you can buy it on retail shelves if you are lucky.
In contrast, Surfshark accepts PayPal, Google Pay, credit cards, and cryptocurrencies. Although the options are few, there are no restrictions whatsoever. Anyway, both services offer a 30-day money-back guarantee, which allows you to test them risk-free.
Which among the two works best in China?
Many VPNs cannot bypass the Chinese Great Firewall. Thankfully, both NordVPN and Surfshark can evade the restriction, which is good news if you are traveling to China. Additionally, setting up a manual connection is an option, even though the client may be haphazard.
Also, remember that censorship in China works in cycles. It means that the blocks may sometimes be stricter, and you won't be able to do anything about it.
NordVPN vs Surfshark: Server network
Both services have different strengths when it comes to the server network. NordVPN has 5,189 servers in 60 countries, and Surfshark manages 3,200 servers in 65 countries. Therefore, one provider has more servers while the other offers more locations.
However, it is worth noting that NordVPN's servers in the US and Europe beat Surfshark's entire network. As a rule of thumb, an extensive server fleet offers consistent performance in different locations.
Platforms and interface
Both Surfshark and NordVPN support almost all the major operating systems. In addition, their apps exist in different forms for various devices, and setting them up is easy.
| | | |
| --- | --- | --- |
| | Surfshark | NordVPN |
| Supported OS | Android, Windows, macOS, Linux, and iOS | Android, Windows, macOS, Linux, and iOS |
| Other software and devices | Fire devices, Android TV | Kodi, Fire devices, Android TV |
| Browser extensions | Firefox, Chrome | Firefox, Chrome |
| Simultaneous connections | Unlimited | 6 |
Desktop apps
Typically, Linux is not the prettiest option as neither Surfshark nor NordVPN provides any visual interface. Instead, you will have to use the terminal by typing in the server you want to connect. Nonetheless, both apps worked well, and we did not encounter any problems.
The Windows app of both providers gets the best treatment. They have an aesthetically pleasing interface and have features unavailable on macOS apps, like Whitelister and Split tunneling.
There are two forms of macOS versions for Surfshark and NordVPN: website download and App Store versions. The NordVPN's sideload provides recent updates and has only the OpenVPN tunneling protocol. Conversely, Surfshark's sideload supports the IKEv2 protocol and displays beta updates. Therefore, download a client from the App store if you want more tunneling protocol options.
---
Mobile apps
Usually, the Android VPN apps are superior to their iOS peers. It is the same story here, where both services have an excellent Android app while the iOS version lags behind. For example, Surfshark's Android app comes with GPS spoofing and Whitelister, while NordVPN's Android has split tunneling, VPN kill switch, and auto-connect.
---
Setup
Desktop
The desktop apps for both Surfshark and NordVPN are effortless to install. It took us only five steps (below) and less than 3 minutes to install the apps.
NordVPN
Surfshark
Navigate to the NordVPN website.
Then, tap on 'VPN Apps' at the top of the display.
Choose your device (Windows/macOS) and click 'Download.'
Install the app on your device.
Then, launch the app, register, and connect to any server you want.
Locate Surfshark's website.
Select 'Apps' at the top of the page.
Then, under 'Desktop and Laptops,' choose your device.
Tap on 'Download' and install the app.
Open the app, create an account and start browsing.
---
Mobile
Most installation guides tell you to download the mobile app from the respective App Stores – Google Play store for Android and Apple App Store for iOS. However, you should not do that when downloading VPN apps because you risk not getting a refund if you don't get the app directly from the vendor.
Here is a simple-to-follow guide on how you can download legitimate VPN apps on your mobile devices.
NordVPN
Surfshark
Use your mobile browser to sign up for NordVPN.
Click on 'Install' to get the app on your device.
Then, log in to your account and connect to your preferred server.
Sign up for Surfshark through your mobile browser.
Next, click 'Get' to download and install the app on your device.
Then, sign in, connect to a server and start browsing.
---
Other devices
Besides mobile devices and computers, both providers provide installation guides for other hardware.
Go to the 'Apps' section on Fire TV devices to download clients of either Surfshark or NordVPN.
You can download the Android TV app of both services from the Play Store.
Navigate to the 'Help Section' of both providers to get manual installation guides for routers.
Download the Linux repo and install the VPNs through the terminal.
---
Customer support
With whichever service you choose, you'll get multiple options to contact customer support if you face any issues. In addition, both providers have up-to-date customer help sections with numerous tutorials and FAQs.
Surfshark and NordVPN offer 24/7 live chat if you would like a more direct approach or talk to an agent. This option is available at all times, even at night. We tested both providers and had a pleasant experience. The response was prompt, and the agents were knowledgeable on all the questions asked.
Even if your question is a little bit detailed, the VPNs have a ticketing system, where you will get the solution through email. Therefore, comparing the NordVPN vs Surfshark customer support shows both as reliable, whichever service you pick.
Final look: NordVPN vs Surfshark
| | | |
| --- | --- | --- |
| | NordVPN | Surfshark |
| Interface | List-based server selection and a map | List-based server location |
| Set up | Easy-to-install apps for all devices | Simple to install apps on all major platforms |
| Speed | Average speed: 91 Mbps (our baseline speed was 102) | Average speed: 83 Mbps |
| Pricing | Minimum cost: $3.67/month | Minimum cost: $2.49/month |
| Security | AES-256-CBC OpenVPN, IKEv2/IPSec protocols, NordLynx, SOCKS5 proxyDouble VPN Kill switch, and DNS leak protection | AES-256-GCMWireGuard, OpenVPN, IKEv2, Shadowsocks protocols, MultiHop servers DNS leak protection, and Kill switch |
| Customer service | Email support and 24/7 live chat | Email support and 24/7 live chat |
| Logging practices | No-logs policy | No-logs policy |
| Torrenting | Optimized P2P servers. Average download speeds: 56.5Mbps | Specialized torrenting servers. Average download speeds: 68.8Mbps |
| Gaming | Average latency: 47.6ms | Average latency: 33ms |
| Streaming | Unblocks 10 Netflix libraries, BBC iPlayer, Disney+, Hulu, Peacock TV, etc. | Unblocks 10 Netflix libraries, Hotstar, HBO, Amazon Prime Video, etc. |
| China | Works but the connection may fail sometimes | Works but the connection may fail sometimes |
| Compatibility | Windows, Android, macOS, iOS, Linux, Chromebook, Android TV, Chrome, Firefox, Fire TV, and selected routers. | Windows, Android, macOS, iOS, Linux, Xbox One, PS4, Android TV, Nintendo Switch, LG Smart TV, Samsung Smart TV, Fire Stick, Kodi, and selected routers. |
| Simultaneous connections | Six simultaneous devices | Unlimited simultaneous connections |
Conclusion
NordVPN has emerged as the overall winner in this NordVPN vs Surfshark comparison. But it does not mean that the latter isn't worth it.
Specifically, if you want high-speed servers, access to popular streaming sites, verified zero-logs policy, and robust security, NordVPN is our top recommendation. But you can opt for Surfshark if you want more device connections and gaming performance.
In brief, both NordVPN and Surfshark are high-quality services with excellent value for money.
FAQs
NordVPN performed well against other competitors in our latest VPN test. Also, it has put a spirited fight and has won in many categories against Surfshark in this comparison. So, we can say that it is one of the best VPN services available.
Surfshark and NordVPN are separate VPN services from different providers. Nonetheless, the two have announced a merger in 2022 for mutual benefits and better customer service. Both VPNs offer similar features that come in handy in many situations. For example, both services have an obfuscation feature to help you hide your VPN traffic if you live in a country with strict censorship.
Yes, and it is one of the most reasonably priced premium VPNs on the market. It operates a network of more than 3,200 servers in 65 countries and provides tons of valuable features. Also, its apps are easy to use and don't restrict the number of devices you can connect.
Yes, NordVPN is slightly faster than Surfshark and emerged first in almost all the categories tested. For example, NordVPN was 42% faster than Surfshark with distant servers.