There is no doubt that the virtual world of the internet is a remarkable space to explore, whether for random surfing, socializing, or gaining insightful information. But it also threatens online users' safety, making it explicitly challenging for parents to keep their kids safe online.
So, as a responsible parent, some thoughts may consistently loom around your head, like "how do I protect my child on the Internet?" and "how do I keep my child safe online?" Knowing that the World Wide Web is unknown to you but is a massive part of your child's daily routine can be nerve-racking, considering the threats. Don't worry; you'll find the answers to all your queries in this detailed guide.
What is e-safety?
E-security is the act of attempting to be safe on the internet. A user maximizes his knowledge of the threats presented to their security by breaching private information by cybercriminals.
We know it is a significant issue when there is a designated day that specifically celebrates online safety. It is celebrated each year in February as "safety Internet Day" to raise awareness and educate parents, tweens, and teens alike regarding the threat that your teen and kids are exposed to daily while exploring the World Wide Web.
Teens and tweens are highly prone to the possibility of becoming victims. With the internet being only a few clicks away from their reach and accounts on social media platforms where they feel the need to update their life consistently, it is no difficult task to place your teen's online safety at risk. That is why online security is important.
Our purpose is to educate you on the risks, and the steps you can take to ensure your teen's online safety is under control. We understand the advantages web portals can provide to your child should you know how to navigate your way through it safely. You can take some vital steps, from self-monitoring to using trusted software. Let us enlighten you on this journey.
What do you mean by web security?
The principle of defending a website or web application by identifying, avoiding, and reacting to a cyber-threat is mainly a function of internet safety, otherwise known as cyber-security. A threat to your protection does not end at the hands of your negligence.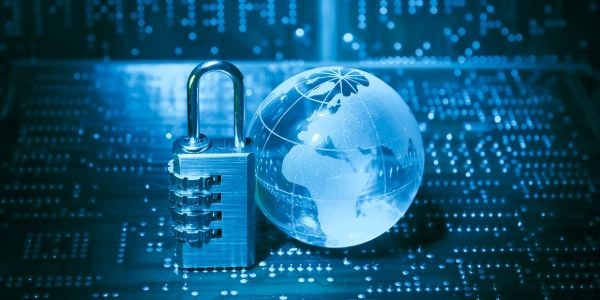 Unfortunately, often times websites and web applications are also prone to cyber threats, which challenge their integrity in ensuring your personal information does not get leaked to the Internet. This means your kid's web security is at risk.
For this purpose, exactly we have web security – being a branch of information security. It is a system composed of protective measures and protocols capable of preventing unlicensed personnel hacking or entering websites or web applications.
There are enumerate factors that play a role in web security and protection, which has to be met with at all times. The Open Platform Application Protection Initiative (OWASP) promotes and outlines these requirements.
The majority of top cyber-security web developers will comply with OWASP standards and keep an eye on the Web Hacking Incident Database. All to track hackers and gain information on how hacking of different services on the Internet takes place. These steps allow them to be able to tackle any issues they face themselves.
Website security has a significant role to play in keeping you safe from websites that pose a threat to:
Personal data
Data fraud is an increasing occurrence of data theft, such as email addresses and payment records, which also entails cyber-attackers seeking visitor or consumer details stored on a website.
---
Phishing schemes
Phishing is an extorting attempt. By disguising oneself as a trusted entity in electronic communications, to get information or sensitive information, such as user names, passwords, and credit card details, phishers often present in your teen's inbox.