With the advent of the internet, the world has seen an exponential rise in cyberbullying cases, also evident from recent statistics. Sadly, these cases aren't always targeted, nor do they involve people with personal enmities. Instead, it is becoming a norm among internet users, which needs to be addressed and rectified by exhibiting responsible behavior online.
Wondering why and how cyberbullying became so problematic? It all happened when people started misusing the internet for name-calling and trolling. While typing a few words against someone seems harmless, those words can hurt someone more than you expect.
For instance, recall how the Kenyan President decided to quit social media, and vociferous citizens bullied him. It hasn't been more than a year since this incident.
Likewise, do you remember Chadwick Boseman, the Wakanda King actor, a superhero in Black Panther? He got bullied after posting pictures of his emaciated self.
Chadwick was fighting cancer without publicly disclosing it. So, when he posted his photos, people noted his deteriorated health. However, some internet users accused him of using drugs. This trolling made him delete that picture. Later in August 2020, Chadwick passed away. The internet was now in pain because of what the people had made a person living with cancer go through.
It is just a fraction of the cases of extreme cyberbullying that happen every day.
With social media and the internet, people have gained more opportunities to express their views uncensored. However, while this promotes freedom of expression, it can also do serious harm when exploited.
Undoubtedly, social platforms connect people across boundaries, turning the world into a global village. However, it has its disadvantages, like cyberbullying too. Despite numerous awareness campaigns and legislation in place, cyberbullying statistics show the problem is far from over.
Cyberbullying definition
First things first, what is Cyberbullying?
Cyberbullying is any form of social harassment that relies on electronic communication forms like phones and computers. That includes all kinds and shapes of aggression towards an individual in the form of ridicule, insults, hate speech, stalking, sexual remarks, death threats, impersonation, privacy invasion, or toxic behavior.
Think of this; you post a picture of yourself on your Instagram or Facebook. And, in a few minutes, people are already drooling and spraying you with all the 'hearts' and 'likes' reactions.
Then, two of your followers decide to take offense with your hairdo. They liken it to some disgusting animal (raccoon) you hate. You find it obnoxious, but they don't stop, so they start a hashtag to make fun of you. Can you relate to this?
It all starts as a joke, and then you realize it's not fun at all. Cyberbullying is the dark side of the internet and the technological revolution. Cyberbullying statistics are shocking and reveal the alarming rate of harassment in the virtual space.
The impacts of cyberbullying have been felt in families and the corporate world. Invasion of privacy ruins careers and breaks relationships. And to put this in perspective, we bring you the global cyberbullying facts and statistics that might shock you.
Disturbing cyberbullying statistics
42% of members of the LGBTQ have been bullied online.
21% of the victims of cyberbullying are high school girls with a minority skin color.
Two-thirds of female victims of Internet harassment feel powerless. A third of all teenagers have sent explicit videos or pictures of themselves on social media at least once in their lifetime.
34% of American kids have been harassed online at least once.
Only about 38% of kids bullied online seek parental guidance.
They are left to themselves only. Victims of cyberbullying are 1.9 times more likely to develop suicidal thoughts.
Top 40 cyberbullying stats 2021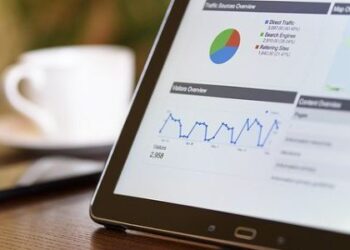 While social media has become the primary outlet for expression, little is happening to sanitize the platforms.