A lifetime VPN subscription plan can be worth a trial if you trust the brand quality and the product to stand the test of time. You will use the plan for the rest of your life, so it is necessary to ensure that you get quality and efficiency for your money over time.
Lifetime VPN deals require a one-time payment for unlimited access to a VPN service. However, lifetime subscriptions do not translate to the actual span of your lifetime. The availability period often lasts for as long as the service is available, which may be only a few years.
Some VPN services offer users a discounted one-time payment for a 'lifetime' subscription, only to go out of business a few years later. However, there are VPN services that offer legit lifetime subscriptions.
This article answers your questions on the lifetime VPN package and the best user options. We also introduce you to some handy alternatives to lifetime subscriptions.
Best VPNs with lifetime subscriptions – The quick list
Comparing the best VPNs with long-term subscriptions
| | | | | | |
| --- | --- | --- | --- | --- | --- |
| VPN Service | ExpressVPN | PIA | NordVPN | PureVPN | IPVanish |
| Lifetime Ranking | 1 | 2 | 3 | 4 | 5 |
| Streaming Platforms | Amazon Prime, Netflix, Hulu, BBC iPlayer | Hulu, Amazon Prime, Netflix, BBC iPlayer | Netflix, BBC iPlayer, Amazon Prime, Hulu | Netflix, Hulu, Amazon Prime, BBC iPlayer | Netflix, Amazon Prime, BBC iPlayer, Hulu |
| Average Speed | 100+Mbps | 100+Mbps | 100+Mbps | 100+Mbps | 100+Mbps |
| Sites Bypassed | 95% | 88% | 86% | 85% | 85% |
| Server count | 3,000+ | 30,000+ | 5,500+ | 6,500+ | 2,200+ |
| Number of connections | 5 | Unlimited | 6 | 10 | Unlimited |
| Best deals | $6.67/mo | $2.75/mo | $3.49/mo | $1.33/mo | $11.99/mo |
Best VPNs with lifetime subscriptions – The detailed list
1. ExpressVPN

A relatively expensive VPN provider, but it's worth it. The service provides an extra layer of security and encryption, giving you peace of mind that your data is safe.

A global network of over 3,000 VPN servers

Supports RAM-based servers for better security

An unbeatable encryption method; AES-256

Does not monitor your online activities

Provides a secure VPN tunnel for function-switching

Blocks your connection when it drops with a Network Lock feature

Has Onion over VPN servers

Supports Peer-to-Peer traffic on all servers

Allows up to five device connections at once in single subscription

30-day tested pay-back policy
Pros
Has top-notch unblocking capabilities

Formidable security features

Boasts fast optimized servers 
ExpressVPN is our best recommendation for VPNs with lifetime subscriptions. It offers reliable security and impressive connection speeds. For the long-term package, you can enjoy a discount of up to 49 percent.
This VPN service offers formidable military-grade AES-256-bit encryption, DNS leak protection, and a kill switch. It also provides online privacy by allowing you to surf the internet without worrying about being monitored by third parties. ExpressVPN also has a strict no-logs policy, which means none of your connection or activity logs are stored.
While it does not offer a lifetime subscription, ExpressVPN has a long-term subscription that lasts 24 months. This VPN service comes with a 30-day money-back guarantee, ensuring you get your money back if unsatisfied. You also get 24/7 customer support for any technical issues.
---
2. Private Internet Access (PIA)

Multifunctional VPN service with cheap subscription plans. You can unblock major streaming platforms without compromising your privacy with this tool.

Boasts several thousands servers in its network spread worldwide

Unlimted P2P support on all servers

Stealth military-grade AES-256-bit encryption

Robust protection against malware and adware threats with built-in MACE

Does not collect uesrs' activity data

Supports RAM-only servers

A functional Split Tunneling feature

A user-friendly Kill Switch with high functionality

Each account allows connection to ten simultaneous devices

30 days no-questions-asked money-back guarantee
Pros
Unmatchable security and privacy practices

Offers extremely budget-friendly long-term plans

Has high-quality VPN protocol
Right off the bat, Private Internet Access takes its user security seriously. This VPN service hides your IP address and online activities from prying eyes. PIA comes equipped with two kill switches, a basic and an advanced one, and they both work together to create a double layer of security.
Unlike most lifetime VPN services, PIA will not let your browser load if you are not connected to the VPN. It also temporarily disconnects your internet connection while you switch between servers; this is the beauty and sheer potency of the dual kill switch.
Furthermore, PIA utilizes military-grade AES 256-bit encryption, which helps obscure your private data, making it difficult to identify or read.
For a lifetime plan, PIA ensures maximum value for money with strong privacy features, including a strict no-logs policy. As a result, the VPN service does not track or record your online activities.
PIA also comes at a very affordable price for all features. For just $2.03 monthly, you get a long-term subscription and a 30-day money-back guarantee. You can also protect up to ten devices simultaneously. You can also enjoy 24/7 customer service and solutions for technical issues.
However, PIA has one drawback: the app may need to be simplified for beginners. This is because it offers too many customization options. However, it does come with preset configurations, so you don't have to worry about making any changes.
---
3. NordVPN

This is one of the best choices if you want a service with a lifetime subscription at a low cost. It offers formidable security features and smooth streaming.

Robust network of 5000+ servers in 60 countries

Dependable threat protection (malware, tracking, and ad blocker)

Industry standard, most secure encryption available: AES-256

Customizable kill switch feature

Effective and customizable split tunneling feature

Offers Double VPN feature for extra protection

Provides seamless Onion over VPN functionality

Does not store users' data

Users can connect up to six devices simultaneously with each account

A 30-day money-back guarantee with no questions asked
Pros
Provides secure IP changing function

Works seamlessly well with Tor

Protects your data and device when your connection drops down
Cons
Slow connection time on some servers
NordVPN is also a great option if you want a long-term VPN subscription that is affordable and packed with quality features. While it does not offer lifetime subscriptions, NordVPN has a 2-year plan that you can get. Additionally, the provider offers deals and discounts from time to time. You can also get a free NordVPN trial if you want to try the VPN first.
The provider is not only budget-friendly; NordVPN excels at speed, security, and streaming. It has one of the fastest speeds thanks to the WireGuard protocol, NordLynx.
NordVPN is also stellar at unblocking and can access many streaming platforms, including Amazon Prime Video, Hulu, Netflix, and BBC iPlayer.
Privacy is king with NordVPN, too, as your online connection and private data are protected with military-grade encryption, DNS leak protection, and an intuitive kill switch. These work cohesively to maintain maximum security, privacy, and lightning-fast protection.
---
4. PureVPN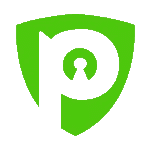 An effective VPN service that offers a 5-year subscription plan at low costs. Its top-notch features and impressive speed make the provider a convenient option to consider.

Has a broad channel of servers scattered almost in all countries

Secure connection by providing AES-256-bit encryption

Allows Peer-to-Peer connections on most servers

A proven and tested no-log policy

A stealth protection against IP/DNS leaks

Effective kill switch function

A reliable split tunneling feature

Each account can connect up to ten devices at once

31-day money-back guarantee
Pros
Allows you to access the internet securely

Has a high connection speed

Excellent for unblocking online blocks
Cons
The subscription fee increases after the initial payment
PureVPN champions the user-friendly side of our list with its unique "Simple View" feature, which lets you connect to a server with zero hassle.
PureVPN's simplicity does not translate into a lack of features; it still has an impressive foray into advanced security and privacy features. Your private data and online activities are protected with high-end encryption and no logs policy.
However, it does not offer lifetime subscription plans, but PureVPN provides a cost-effective 5-year plan.
Moreover, PureVPN comes at only $1.33 monthly with a 30-day money-back guarantee which offers an affordable pricing structure and a refund if you wish to stop the subscription.
---
5. IPVanish

Another top choice service if you want a premium VPN with a lifetime subscription. It offers stealth protection against online hazards with a dependable encryption method.

Boasts a network of more than 2,200 servers in 75 locations

Boasts P2P optimized servers

No data logging on users at all

Military-grade AES-256-bit encryption

Effective split tunneling feature

A kill switch feature with high effectiveness

Responsive 24/7 customer support

One account connects an unlimited number of devices at once

Pay-back policy of 30 days
Pros
24/7 customer support via live chat, email, and phone

Uses robust encryption protocols to secure user traffic and protect privacy

Verified no logs policy for assured online anonymity
Cons
Doesn't offer a free trial for users to test
IPVanish also ticks the right boxes regarding the lifetime subscription package. It prioritizes affordability, allowing users to protect unlimited devices on one plan. In addition, there is no noticeable drop in the speed, regardless of the number of connected devices.
IPVanish users can worry less about privacy and security as the VPN utilizes top-notch AES 256-bit encryption, ensuring your private data stays private. IPVanish also protects against IP/DNS leaks, ensuring not to expose your actual location.
For an affordable price of $2.49 monthly, you can enjoy the benefits of IPVanish, which includes a user-friendly interface, an extensive network of servers, and a super-fast connection. The subscription also has a 30-day money-back guarantee, so you don't need to worry about losing money.
---
Risks of using a lifetime VPN
The concept of a lifetime VPN subscription is grand, but we must do more research. After all, a lifetime with a bad product is a nightmare.
Below are some of the risks that come with the promise of a lifetime VPN subscription:
Untrustworthy service: When a VPN offers a 'lifetime' plan, the caveat is that they will eventually run out of money since more people will prefer the one-time payment. The result will be a need for more funds to execute updates and security patches.
Unclear refund policy: Going by the nature of the plan, the service can discontinue the lifetime plan at any time. If this happens, you may not be eligible for a refund, which means losing money.
The unclear implication of the term' lifetime': Most VPN services offer a lifetime plan but fail to give any context or actual duration of said 'lifetime.' We advise that you check their terms of service before signing up.
It stops supporting some features: The validity of your lifetime VPN subscription is one thing; its ability to function the same way is another. For example, some lifetime VPNs will discontinue support for streaming after a while. Similarly, some VPNs may stop support for specific countries, such as China or India. This leaves you with a useless VPN if you miss out on that particular feature you subscribed to the product for.
Inadequate security: Most VPN services discount their prices for the lifetime package and also, unfortunately, water down the security features. They are unable to offer high-quality privacy or security features. They don't even conduct external audits, either.
Benefits of the best VPN lifetime deals
1. Maximum privacy
When you sign up for a VPN, you are granted ultimate anonymity. You can surf the web unmonitored, and you can, of course, access just about any website regardless of censorship.
---
2. Unparalleled security
Regardless of the nature or amount of data you share while connected to the VPN, be it your credit card details or website logins, your data remains hidden. Since VPNs use strong encryption, lifetime subscriptions assure you to protect your data from unwelcome third parties.
---
3. Incredible speed and features
VPNs, particularly those described above, utilize high-tech features and super-fast servers to offer users impressive speeds. With lifetime subscriptions, you can rest assured to perform all intensive online activities, such as gaming and streaming, without lags.
---
4. Complete cybersecurity
With robust VPNs like ExpressVPN and the others listed here, you can explore the internet without worries and snooping eyes. That's because these VPNs employ robust encryption, features like Kill Switch and Double VPN, and other security upgrades to prevent intruders.
---
5. Multiple device protection
With one VPN lifetime account, you can protect multiple devices. For instance, ExpressVPN supports 5 simultaneous connections against one account. Whereas with IPVanish, you can increase this to as many as possible.
Also, all VPNs recommended in this guide have native apps and support for every major operating system, including macOS, iOS, Android, Windows, and Linux. You can also get browser extensions for Microsoft Edge, Google Chrome, Mozilla Firefox, and Opera.
---
6. Added bonus services
The VPN lifetime unlimited subscription already indicates the highest quality in terms of protection and satisfaction, but you can get some extra services. You can add features, including a personal IP and the ability to configure the VPN on your router and additional devices.
---
Should you get a lifetime VPN subscription?
Simply put, you should get a lifetime VPN subscription, but only on one condition – that the service is top-notch. This includes high and reliable speeds, ever-present customer support, support for streaming, and strong security.
Financially speaking, a lifetime plan is much more affordable than a monthly payment, which is a strong argument for going for it.
However, remember that quality today may not mean quality tomorrow. The VPN industry is ever-changing, and you need a provider who will change with the tide, not leave you with affordable but outdated software.
Finally, ensure the service provider you are signing up for understands the place of consistency in upgrades and wants to stay up-to-date in the competitive market.
What is the cost of a lifetime VPN subscription?
The cost of a lifetime VPN subscription varies depending on several factors. Some providers offer this package for $20.00, while with others, it may be up to $99.99. Although these numbers sound a lot compared to the monthly subscriptions, which can go for $4/month, it is a good deal.
To put that into perspective, the top VPN provider, ExpressVPN, has a 15-month plan that costs $99.99, which is $6.67 monthly. You can always discontinue your subscription anytime.
If you were to sign up for ExpressVPN's highest subscription package, it costs a total of £99.95 and spans 15 months. This averages at $6.67 per month, with the ability to cancel anytime.
The hassles associated with lifetime VPN services
It is important to note that while lifetime VPNs can be a great deal, some providers are not worth the money or stress. But if you need convincing, here are a few drawbacks to look out for:
1. No flexibility
With a lifetime VPN subscription, you are stuck with a specific service regardless of the quality. Monthly subscriptions allow for a lot of flexibility, letting you switch in the event of a drop in quality of service.
---
2. Suspicious company structure
Often, when a VPN service offers users a lifetime package, it is a gimmick to pull customers in. The firm may be experiencing slow patronage, but it also indicates a shady level of business ethics.
It is common for companies with questionable history or management to push these "too good to be true" promos to get back into customers' good graces. The risk here is that these firms can collect and sell your data to make a consistent profit.
---
3. Lifetime VPN subscriptions don't always last a lifetime
Some VPN providers say they offer you a lifetime subscription, but they don't last a lifetime. Most times, the subscription plans only get up to three years. Therefore, be sure to check the VPN's stipulated duration when subscribing to the lifetime package to know the time your money covers.
---
4. Shifty third-party resellers
Be wary of third-party websites offering you a lifetime VPN plan at a discount. While some can be trustworthy, this is only sometimes the case. You can encounter scammers or a glitch in the payment interface that would cause incomplete transactions or, worse, failure to access the license key, and you can't get a refund.
Before you commit to a third-party reseller, you should make sure there are positive reviews on the sites before you make any purchase.
---
Are all lifetime VPN subscriptions scams?
No, a good number of VPN subscriptions are legit. There are scams, and there are verifiable offers from reputable service providers. The lifetime package offers are usually part of a promotional or temporary basis. If a provider offers lifetime packages consistently, they will likely perform better.
Is it safe to use a free lifetime VPN?
Whether or not it's safe to use a free VPN with a lifetime subscription depends on the one you get. However, it is worth noting that most free lifetime VPN providers have drawbacks. Here are some of them:
Limited Servers: Unlike paid VPNs, free VPNs often have fewer server locations.
Poor Speed: Free VPNs usually have a lot of traffic and need more infrastructure to handle the influx, leading to slower speeds.
Data Cap: Free VPNs are notorious for their data limits, offering users a set amount of daily data.
Inconsistent service: Your data is often unsafe, with free VPNs notorious for selling user info for profit.
Can I get a lifetime subscription from premium VPNs?
Unfortunately, most of the premium VPN services have discontinued their lifetime subscriptions. It costs way too much to achieve the level of excellence they constantly churn out. For this reason, they can only successfully run on the monthly, yearly, or bi-yearly subscription models.
The best substitutes for lifetime VPN subscriptions
While the premium services have discontinued their lifetime VPN subscriptions, one still offers a similar subscription plan. PureVPN has a five-year subscription plan that costs only $1.33, allowing you to extend the years after the three years elapse or opt out.
Methodology: Metrics we used to select the best lifetime VPNs
Value for money
A VPN should provide value for its cost. Therefore our list contains VPNs with their prices compared to determine which ones were the best for any budget while still performing great on all fronts.
---
Log policy and jurisdiction
A great VPN choice should be one with a strict no-logs policy. This means it cannot store or read private user data or present it upon request. The VPN must also have its base in a country with laws protecting privacy, not those seeking to exploit it.
---
Speed
Speed is essential, as this will go a long way to affect just how you enjoy the VPN's overall service. As a result, it is necessary to pick a VPN service with reliable and consistent speeds, especially for streaming and torrenting.
---
Security and other features
This is an important metric when signing up for any VPN service. Your VPN service must have industry-standard security protocols such as WireGuard and OpenVPN.
---
Unblocking capabilities
We looked at VPNs' ability to unblock free online movie websites and premium services successfully. Looking at this aspect is helpful because many streaming platforms restrict content access based on your geographical location.
---
What are some lifetime VPN subscriptions I should avoid?
The following are a few examples of lifetime VPN subscriptions you should avoid:
1. VPNSecure
VPNSecure looks like a great option on the surface. Its price is fair, and it has a genuine lifetime plan. It is fast and uses industry-grade AES 256-bit encryption, but one major drawback exists. This provider operates out of Australia, with an unfriendly privacy policy that mandates VPNs to store users' private data, making it untrustworthy.
---
2. Ivacy VPN
Ivacy VPN is something other than we can recommend, especially if you want any privacy. For starters, it is hosted on StackSocial, a third-party reseller. The parent company, Gaditek, is also accused of offering lifetime deals in exchange for good reviews, which tells you all you need to know.
---
3. SetupVPN
This service is notorious for storing all your private data. Hence it is a terrible choice if you prioritize privacy. What makes it worse is we cannot conclusively state what company owns the service, further throwing in more shadows of doubt. We do not recommend it.
---
4. Seed4.me
Seed4.me is known to offer bloggers and influencers lifetime VPN subscriptions for apparent reasons. The company operates shadily, and we cannot assure you that your private data will be safe with them.
It also falsely claims to be mentioned in a few reputable publications, all to sell an image to users. We can also tell you that it is owned by S4M Tech Inc, which offers location-based push notification ads under a different company known as AskLocala. Suspicious.
---
Are there still any lifetime VPN subscription deals?
Below are some tips on how to get deals on safe lifetime VPN subscriptions:
Fundraising events
A few VPN services host physical and virtual fundraising events, which can involve prizes.
VPN services can organize virtual or physical fundraisers that often come with prizes. Prizes may be a lifetime VPN subscription.
---
Cyber-Monday deals
The Monday after Thanksgiving is an excellent time for catching discounted prices. You may be lucky and snag a lifetime subscription for an affordable one-time price.
---
Email campaign offers
If you signed up for the VPN service's newsletter, stay tuned, you might get a chance at a lifetime VPN plan before anyone else finds out.
---
Conclusion
You cannot ignore the cost of VPN services. A lifetime VPN subscription is undoubtedly a fascinating concept. It is a great deal by all ramifications, but then the question is: for how long? You see, lifetime deals are often designed to last only briefly.
In addition, if any provider claims to offer a lifetime subscription, there is usually something shady underneath. You are better off with the monthly subscription as this ensures frequent updates and the flexibility to discontinue your current VPN plan if you wish to switch to another.
Lifetime plans today are either one-off promos or scams lying in wait. Therefore, stay vigilant and conduct enough research before signing up for any deals you see online.
FAQs
No, premium VPNs offer paid subscriptions for either a monthly or annual package. You can, however, get a free trial version if you wish. On top of that, you can take advantage of the 30-day money-back guarantee to test-run the complete service and see if you like it.
Each VPN service has a different refund policy. While some offer 30 days, some offer 40, and some 15.
The answer is yes, but this depends on the service provider and if they have specific rules preventing use on any device. While some have an unlimited device connection, others have the capacity for just five. Again, it is dependent on the service provider.
The cost of a lifetime VPN varies depending on the provider. The range can be as low as $2.00 to as high as $190.99.
Yes, but we do not recommend it. The KeepSolid VPN offers users a one-time payment for a lifetime VPN, which costs $199.99.
No, you are better off getting a monthly subscription instead. Service providers who put lifetime VPN subscriptions on offer usually need help to sustain the quality it takes and will end up being a bad investment.
There are no lifetime VPN deals in the market today. It is expensive to maintain VPN services, and lifetime payments do not present a steady stream of revenue to fund this maintenance. And this will, in turn, mean a depreciating level of quality as time goes on.