With the increasing clamor for online security and privacy, fake VPNs spring up by the minute, all promising 100% privacy, security, and safety. You will also discover that these VPNs have lots of excellent reviews and juicy offers, ranging from lifetime subscriptions to free services.
Unfortunately, many of these features are scams or, at best, bogus claims. They are misleading and only aim to dispossess you of your money, personal information (which is then sold to advertising companies, thereby exposing you to all sorts of online danger), and many other things.
How do you spot these scams and avoid them? That's precisely what we will be discussing in this article. So, come along as we delve deep and discover 11 common VPN scams in 2023 (and how to avoid them). Let's begin!
Scams in the VPN industry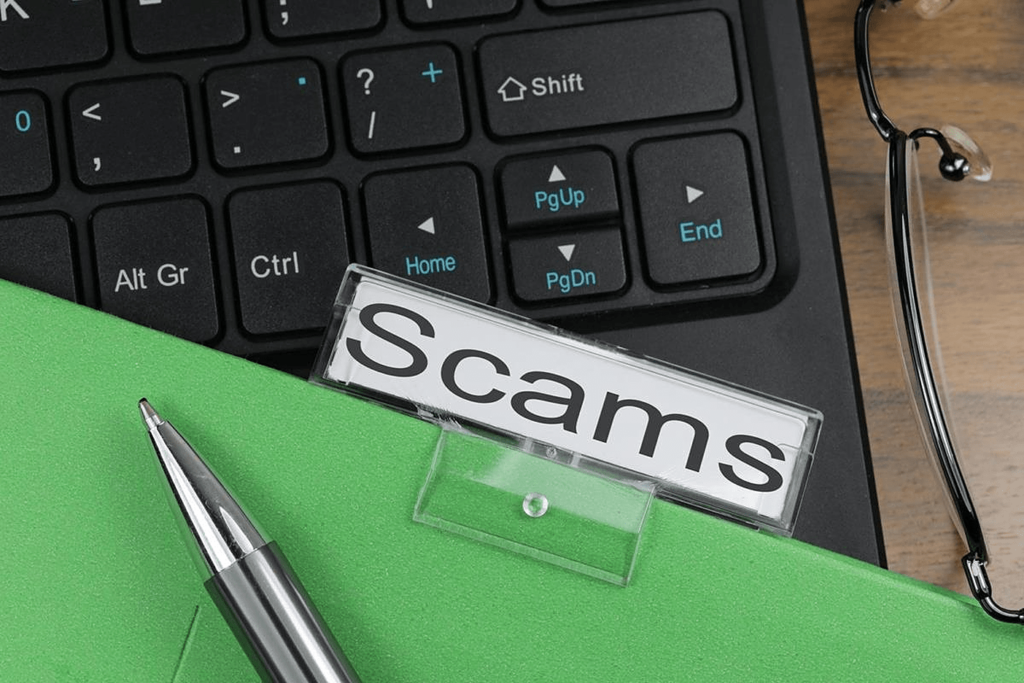 The following are some of the mostly commonly seen and worst scams we've noticed in the VPN market that you should always look out for:
Scam #1: Free VPNs
An old saying goes, 'there is no free meal in Freetown.' This is especially true for VPNs. Free VPNs are among the most dangerous and common VPN scams to watch for as they go against everything a VPN is supposed to be. Unfortunately, many are focused on the catchy word "free," ignoring the dangers in it.
While it's true that cybersecurity is not 100% assured, there's peace in knowing that companies have more to lose when they sell, log or use your data. Unfortunately, this is precisely what free VPNs do; they collect your data and sell them off to third-party agents for their benefit.
Like Facebook, Gmail, and other free services and products, free VPNs are just another way companies make money off your private information. For these companies, data collection is their primary business model.
Example: VPN Master-Free VPN Proxy is a free VPN and is on Google Play Store. It has a high rating of 4.6 and approximately 100 000 downloads. Before now, one would observe that the VPN has lots of free malware. This is no longer the case, though, as a recent check done on VirusTotal shows the VPN is free from all malware. This goes to tell you that you should never fully trust Google Play and Apple Store ratings.
Free VPNs are also known for the following:
They direct users to ads
They track and log online traffic data, selling them off to third parties.
They do not do the job of encrypting your data (even if they say they do)
Free VPNs inject malware, spyware, and so on into their client's devices to monitor their online activities.
They steal bandwidths and resell them to third parties
---
Scam #2: Look out for fake VPNs
With the growing popularity of VPNs, fake versions are also springing up like weeds. These are not VPNs but rather VPN subscriptions sold by these scammers to unsuspecting users. One of such counterfeit VPNs is MySafeVPN (and lots more).
We define a fake VPN as one that goes against privacy and security. An example is Hola VPN; this VPN uses its customers' devices to produce a botnet, a feature that allows others to ride off their internet bandwidth freely; they do this without customers' knowledge.
A way to avoid being a victim of fake VPNs is to prevent new VPN services with unproven track records or have a history of good performance and support. These fake VPNs often promise to make you 'anonymous' with their software; this is usually a lie. They only want your money. Sometimes they go a step further to inject spyware, malware, or ads into your data or sell off your data to third parties.
The best VPNs have a transparent system; they communicate their goals, the location they operate, and the type of security they provide. So, ensure you carry out proper research before opting for a VPN, read through the terms of services, as well as the privacy policy.
---