How to unblock Pandora in 2021 with a VPN (from anywhere)
Want to get access to your tailor-made free music playlists and favorite podcasts? This guide covers how you can unblock Pandora anywhere worldwide and stream it on any device you own.
Pandora is one of, if not the best, online radio platforms available. Why? You may ask.
It's simple. It has more radio stations and shows compared to others. However, that's not all. The service has more to offer.
The problem is, it's only available inside the United States. Now that isn't delightful for the masses, and we can all agree to that. It's a waste if not all can access this fantastic piece of technology.
Is there anything you can do? Absolutely. We will walk you through the different ways you can get Pandora to work, in detail. In a bit.
The quick guide to listen to Pandora outside the US
Do you not have time to go through the complete guide right now and want to listen to Pandora right away? No problem. Below you go with a quick three-step guide to get Pandora unblocked:
Look for a fast and reliable VPN. We tested more than a dozen VPNs and shortlisted 5 VPNs that work best with Pandora (you can take a look at all five later in this article). But our number one recommendation here is ExpressVPN. It has multiple server locations in the US and has stealthy privacy features. Meaning not only your Pandora streaming will be a breeze, but also, you will have maximum-possible all-around protection online.
Setup and connect.

Install the VPN and launch it. Choose a US located server and connect.

Launch Pandora.

Register for an account, download the Pandora app and enjoy Pandora immediately.
If you want to consume more useful information and explore further options, then continuing reading our well-thought guide.
Why use Pandora?
You might wonder why bother to use Pandora when there are many others like it? Well, there is a simple explanation. Its radio channels and shows catalog are arguably unmatched by the competition.
Unlike other audio services, Pandora is a dedicated radio streaming platform. You can even play songs in the uninterrupted Pandora music box, which aims at prioritizing the radio experience at its best. The main reason you seek a radio platform is that you want to listen to the radio. Right?
Currently, there's nothing that can beat Pandora to its online radio game. It loads and plays live audio smoothly. Not only that, but the platform has also tailored its interface for listening to this form of media.
How to get Pandora unblocked (the detailed guide)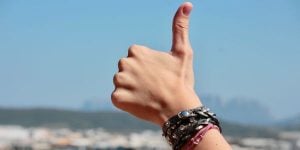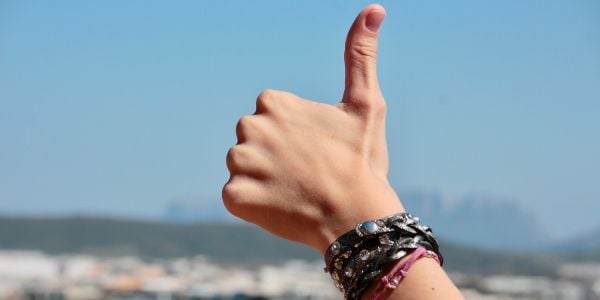 There are several ways to access Pandora if you're not residing in the US. You can see a plethora of articles explaining this topic on the web. However, we ought to provide you the most comprehensive and effective information possible.
Getting started, you need to choose the right VPN provider. This is an essential piece in this process. We tested all major VPNs and came up with the best ones for Pandora that are fast and reliable.
All the VPNs listed (a little below) in this article are more than capable of letting you stream Pandora without any issues.
Even if you already have a VPN installed, you will need to check some things. You must ensure that your provider has US-based servers. Also, check if the servers are fast enough to handle high-quality audio streaming.
Moving on, given that you had found a top-notch VPN service, you need to install and activate it. Below you go with how the process goes:
Start by downloading the VPN app from its website or a mobile marketplace.
Next, install and launch the app.
Finally, choose any US server and connect to the VPN to start streaming Pandora.
When you open Pandora's website, it should detect your location as the US. Otherwise, you need to reconnect your VPN or choose a different US server.
While on the official Pandora webpage, log in or register for an account. You can also see the pricing on its homepage, so you know what plan you will get.
Once you are logged on or done with creating your account, you should be able to play anything of your liking there. You can continue listening to Pandora music for free with limited features or upgrade to a plus or premium plan.
That basically is it when it comes to using Pandora outside US. You've successfully unblocked Pandora radio.
But choosing a quality VPN is the most critical aspect here where people get wrong. If you end up signing up with a VPN that does not offer enough speed or has some shady privacy practices, you could get yourself in trouble.
But do not worry, we have got you covered. We have finalized a list of the best VPNs to access Pandora after thorough research and tests. But before we get to it, let us elaborate a bit further on why you need this tool.
Why you need a VPN for Pandora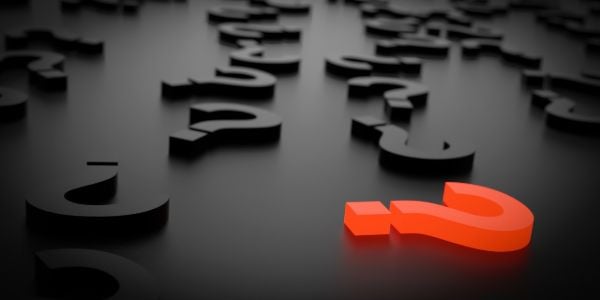 In 2007, Pandora blocked all other countries except the US from accessing its service. The move was made due to the lack of international laws equivalent to DMCA Section 114. It is a US Code that protects the exclusive rights of sound recording.
Without it, Pandora can't regulate or prevent users from distributing or reproducing its media assets.
Currently, Pandora is only available in the US
In the past, Pandora Music was available in New Zealand and Australia other than the US. But the platform was forced to end its operations in both countries on Global radio operation laws' grounds.
While the service is expected to remain block for the rest could be the case forever, there are some proven and effective workarounds. Some are complex, while some merely require a few clicks. The easiest method to get Pandora unblocked happens to be by using a VPN.
A VPN allows you to access Pandora outside the US by changing your IP country online quickly. It works by redirecting your traffic to a US-based server to bypass geo-restrictions.
Not only for Pandora, but there are also many instances that you will find a VPN helpful. Let's cover some of them real quick:
Other uses of a VPN
You might question if it's worth paying for a VPN for the sole purpose of unblocking Pandora. Considering that some VPNs are expensive, your doubt is reasonable. However, you should know that there are many other uses for it than merely streaming your favorite music.
A VPN or Virtual Private Network routes your internet requests to a dedicated server. Think of it as a detour. Instead of connecting directly to a website, you will travel to a VPN server first.
What it does is it masks your real location so that a website will detect somewhere else. In doing so, you can achieve several things as well as gain some benefits. For instance, you will have more confidence that malicious entities will not exploit your data.
Sure, you can bypass geo-restrictions and access content that are not available in your region. Along with that, you can also use many social media platforms your country or institute has censored. For example, it can help you get Instagram unblocked.
That yet is not all, there is more to what a VPN can do than these.
The most important thing is that it secures your devices from hackers and vulnerabilities online. It is crucial, especially if you visit unknown websites, as some might expose your data. It is a critical tool to have when it comes to completing the online security puzzle today.
Another use of a VPN is maintaining privacy. As many are aware, ISPs and other entities can snoop on your internet traffic and web activities. Indeed, you don't want this to happen. That's where a VPN comes in. It keeps all your internet activities private.
Therefore, a VPN is not just another tool. It is essential for a secure online presence and activity.
Best VPNs for unblocking Pandora
ExpressVPN is a trusted leader in the industry who has lived up to its name "Express." The provider is one of the fastest VPNs out there.
If you've been reading articles or watching reviews online, there's a good chance you already heard its name. Countless security publications and personalities have reviewed and admired it.
Like any other VPN we write about on our website, we thoroughly tested it, too And, we can confirm all the praise about it online is for good reasons.
You will find this VPN to be a delight to unblock Pandora outside the US. That is because it has numerous US-based servers that are both fast and reliable.
It has native apps for most platforms, so you will not have a hard time getting started with it on any of your devices. Besides, ExpressVPN offers unlimited-bandwidth and ultra-fast servers so you can listen to Pandora music without slowing down.
The provider boasts over 160 servers in over 94 locations alongside stealthy security. Also, there is a 30-day money-back guarantee should you change your mind.
We tested ExpressVPN's money-back guarantee and found it to be truly a no-questions-asked one. Overall, it is a well-rounded VPN, so the chances are, it will satisfy your needs comprehensively.
Another well-known contender on this list is NordVPN. It is a well-reviewed and praised VPN service offered by a Panama-based company.
Being based in Panama means NordVPN doesn't need to participate or cooperate with government intelligence. It means that the provider will not disclose or submit any of your sensitive data to a third-party.
Given the fact it comes with added privacy features, if you care about your privacy, that alone is enough reason to choose this VPN.
Also, if your primary reason is to unblock Pandora in your region, you should not worry either. The reason is that it has over 5500 servers in 59 different countries, including the US. Therefore, you can relocate your location online to start streaming Pandora right away from anywhere.
Even though this provider offers cutting-edge VPN alongside added privacy solutions, it is one of the most affordable providers in the market. You can subscribe from a one-month to a two-year plan for as low as $3.71 per month.
In essence, not only NordVPN is a true performer, but also is budget-friendly.
Surfshark is another wortthy recommendation for people looking to unblock platforms like Pandora without compromising their privacy online.
It is a reliable VPN with extra features that go well-beyond what the average VPN providers offer.
Unlike typical VPNs, Surfshark includes all the necessary security and privacy features that anyone would want. It blocks ads and trackers for an entirely private web experience. Also, this service even deploys protocols that deflect phishing attempts and malware.
Like two other we covered already, this provider also has apps for all the popular devices. One thing where Surfshark has left even the top VPNs like ExpressVPN and NordVPN behind is its generous allowance of unlimited simultaneous connections.
That means there is no limit on the number of devices you can use this VPN on with only one subscription at the same time.
It has dedicated addons for Chrome or Firefox browser extensions. The provider even boasts an app for Amazon Firestick to make sure no user gets left behind and people get to use it everywhere. In short, with SurfShark, you can stream on Pandora on any device you own.
One of its greatest strengths is its "Whitelister," which allows whitelisting apps and websites.
If you need to access a website that requires your real location, such as a bank, you can whitelist it to ensure its traffic doesn't go through the VPN tunnel. You can do that without turning off Surfshark, which should help save time as you won't have to do the manual work of disconnect/reconnect every time.
Consequently, it has many fast US-based servers. Meaning that no matter where you are, you can easily unblock and enjoy your favorite music on Pandora.
4. PrivateVPN
PrivateVPN's tagline is "Unlock Anything, Protect Everything." Staying true to its claims, the provider lets you unlock geo-restrictions while protecting your devices and privacy.
One of its most compelling features is its military-grade encryption. The provider uses a robust 256-bit encryption standard to secure data transfers on its network. That means you can be confident the information about any of your web activities won't get leaked.
If you're planning to use PrivateVPN for Pandora music streaming, then it will be more than enough.
You will not experience buffering or low-fidelity audio quality when playing Pandora content — all thanks to its fast servers that accommodate users to avoid network congestion.
5. CyberGhost
If you're looking for the best Pandora VPN that offers maximum-possible anonymity and data safety, CyberGhost is can be your go-to solution.
Like other VPNs on the list, it has dedicated apps for every major operating system out there. In other words, even kids can use Pandora anywhere because they can install this VPN on all your devices without any technical knowledge.
Also, it allows users to use VPN on up to seven devices with one subscription simultaneously.
CyberGhost boasts more than 6,200 servers in over 88 countries, which means you can expect your connection to be fast. Of course, it has many US-located servers, too — so rest assured, you can get Pandora unblocked with it regardless of your current location.
On top of regular VPN protection, CyberGhost brings many additional features to the table, too. Those include secure file sharing and smart triggers on your desktop computers. Arguably, the provider has covered all the basics well and offers extra, too.
Pandora's pricing
Pandora offers a free starting plan with limited features. It only features unlimited skips, podcasts, and personalized stations. If you're looking for more controls like offline listening, you should upgrade your account.
Pandora Plus costs $4.99 while the Premium is available for $9.99 a month. Service offers special discounts on its premium plan for military people (and their registered family members) alongside the students.
The wrap-up
Pandora is the best option for listening to radio channels such as Pandora radio for Israel and many other shows online. It's a shame if you can't access it.
Thankfully, you have a quick fix to avoid being left behind: a VPN. Select and use a high-quality VPN like ExpressVPN, and access anything on the web, including the entire Pandora library.
You've got it all. You have done it. Now go and listen to tailor-made podcasts and playlists on Pandora from outside of the US. Happy listening!
Pandora unblocking FAQs
Does Pandora permit using VPNs?
Can I not use proxies to unblock Pandora?
Can I access Pandora in Mexico?
Is using a VPN guaranteed to get Pandora unblocked?
Does VPN work for smart speakers?
About the author
Douglas Mabiria
Douglas is a freelance writer with over six years of experience in article and blog writing who has written in almost every industry with cybersecurity being his primary interest. Mabiria is an advocate for internet privacy, sustainable development, and a green environment. He is very social and enjoys trying new sports as well as implementing new ideas.