Anyone who manages to get unauthorized access to your device can see your browsing history. And hence learn about your online activities.
What makes matters worse is the willingness of web browsers to avail and report a lot of your personal information to websites you visit.
So, it is not only your internet service provider that knows your online history. It is also your government and the governments of other nations. That is where a privacy browser comes in.
In the wake of growing interest in privacy by internet users, leading web browsers have been emphasizing on users' security lately. Most of them now release logs, notes, and send emails to reassure users of their commitment to privacy.
But, taking a good look at their terms and conditions or their privacy statements will shock you. You will realize user privacy is the last thing they intend to achieve.
Hence, as an avid internet user, it is vital for you to arm yourself with proper information and knowledge.
In this article, we will show you how your web browser may be compromising your security and privacy, the best web browsers in 2022, as well as practices you can adopt to enhance your privacy.
Best browsers for privacy and security – Quick list
Short on time right now to read all about the top privacy-focused web browsers for 2022? No problem. The following list of the 5 best ones (the page features 11 in total) is for you:
Want to learn about more choices? Read along to get your hands on our complete list of the 11 best private browsers to use.
An essential heads-up:
Secure surfing in browsers, popularly known as an incognito mode, can be astonishingly useful. History clearing, cookie disabling, and login credentials deletion are precious security tools. Still, your real IP and location get revealed to every site, tracker, and ad loading in your browser.
Using a VPN
is the best way to attain true security and privacy as it hides your actual IP address. If you want to get the best out of your security efforts, you should consider using a VPN in conjunction with a private browser.
How a browser becomes unsafe
One of the major mistakes we do as internet users is trusting our web browsers blindly.
We use web browsers to view all sorts of information on the internet, be it private, financial, or potentially embarrassing.
We do this knowing very well that some facets of our character are being recorded.
Most people consent to this logging of information by websites. They believe it will allow them to browse the internet with the least disruptions.
However, you must keep in mind that not all web browsers available are good for our online life.
Settling on the wrong web browser can be disastrous to you. It can compromise your privacy, identity, and security in many ways than you can imagine.
While the internet has revolutionized the way we live and interact, it is the web browser that allows us to interact with the internet.
Web browsers are an integral part of our online experience. They have transformed the way we trade, bank, and learn. Browsers also let us enjoy entertainment alongside doing many other everyday tasks.
So, what risks does an insecure browser carry?
It is a common practice for cybercriminals to attack devices through insecure browsers.
If you are not taking care of the browser security threats. If or do not even have any idea about them in the first place, you can get into serious trouble.
An insecure browser is easy to infiltrate. It can allow malware and spyware to be installed on users' computers without their knowledge.
A web browser that is not safe can allow hackers to take control of your computer. As a result, hackers can access and steal information. They could even use your computer to commit other crimes.
If you store your bank and financial details on your PC, an insecure web browser can be used as a gateway through which attackers can gain access to that vital information.
Also, most insecure web browsers are used by advertisement companies to gather your online history to create targeted ads. Although this might look harmless, it is gross misconduct on the part of the browser company to breach user privacy.
---
What a secure browser boasts
Your web browser is not only the gate pass to the internet. It also assumes the role of the first line of defense against any external threat.
Some people might be having an insecure online browsing experience on safe web browsers due to a lack of knowledge.
Small tweaks and changes to your web browser security settings might be all you need to make your online experience much safer.
Most mainstream web browsers available in the market are generally excellent and secure for the user.
For example, Google Chrome and Mozilla Firefox are the two most popular web browsers. And the developers behind those two keep prioritizing security and privacy.
Yet, standard market practices disrupt the capabilities of mainstream browsers to be fully encrypted. As a result, they make some data available for governments and third-party monitoring.
Thus, for you to be secure and invisible online, you need to ensure your web browser has vital privacy and protection features. Below are some of the things that make a browser secure:
Has a Built-in VPN or a VPN Extension: The built-in VPN feature will allow you to browse the internet hassle-free from any third-party monitoring. Here, it is worth noting that subscribing to a dedicated VPN service provider is always the best bet.
Has a Built-in or Malware Checker Extension: A malware checker is an essential feature as it allows you to surf the internet comfortably without the worry of malware. Some websites and portals on the internet contain malware that has the potential to steal your data and destroy your device.
Boasts an Auto-Update Function: A web browser that does not have an auto-update function is an insecure web browser. That is because of the security risks and vulnerabilities attached to a web browser that does not have such a feature. An outdated browser is a bad idea due to its vulnerability to being hacked and attacked.
Should Have Added Privacy Options: A credible secure web browser should present its users with a wide array of privacy features and options. For example, it should allow you to disable data monitoring activity whenever you want. Also, a quality privacy-focused browser should have basic privacy settings such as ad blocker and incognito mode.
The online ecosystem is evolving. So, patches and updates are some of the most critical features of browser security.
Attackers keep finding new ways of poking holes in web browsers. Their respective developers should actively counter them to prevent compromise.
Read also: Best browser extensions for online privacy and security
11 best web browsers for security and privacy in 2022
Now you know picking the wrong web browser can compromise your privacy and security in many ways.
Also, you by now are familiar with what a secure browser has which makes it a good choice.
It is time for us to jump onto the list of most privacy-oriented browsers available today.
Please note I have ranked these browsers in my personal opinion. I am not implying that the web browser listed on number one is the only epic privacy browser.
Your individual needs can better tell you what's the most privacy-oriented browser you should be using.
1. Tor Browser
Released in 2002, the Tor web browser was developed for users who wish to access the internet securely. Its mission is to keep you anonymous and safeguard your identity online.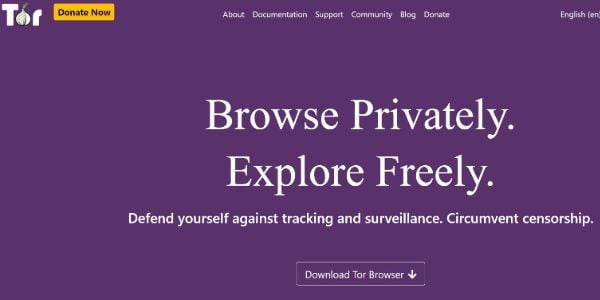 Considered safe for the average internet user, the Tor web browser has an added layer of protection. It provides users with the desired anonymity online. It also enables you to browse the internet in locations where it is censored.
For instance, countries like Iraq, China, Saudi Arabia, and UAE are known to block websites and apps. Internet users have no other option but to look for ways to bypass geo-restrictions in such places.
Journalists and activists alike use the Tor web browser to send their findings while keeping their sources safe.
The web browser manages to do this by hiding your identity via channeling your encrypted internet traffic. To do that Tor uses at least three nodes that ensure total online anonymity.
Advantages of Tor
The Tor web browser automatically clears user cookies after every session. That ensures it does not keep any browsing history records.
This secure web browser is free to download and use, welcoming only donations to its organization.
It is compatible with major operating systems like Unix, Android, Windows, and macOS.
Many volunteers who are pro-privacy and security enthusiasts run the Tor network.
Its network stands on the principle of resisting the government's effort to meddle in people's affairs.
Allows access to geo-restricted websites and content.
https://www.torproject.org/download/
---
2. Mozilla Firefox
If you have been accessing the internet for any reasonable length of time, you probably know Mozilla Firefox. It is Google Chrome's fierce competitor. And lately, it has been working hard to become the most private browser.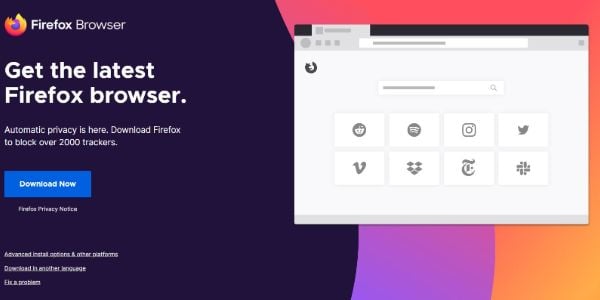 According to our research at PrivacySavvy, Mozilla Firefox is one of the safest web browsers in the market today. It offers its users several privacy-enhanced attributes that are built into the web browser.
Bursting with user-friendly features, Mozilla Firefox offers all the necessary security measures. Some of its fascinating features include data synchronization, ad blocking, anti-tracking, and password management.
According to market research, Firefox is currently among the most transparent web browsers. It protects user data and information in a flawless way.
Back in 2015, Firefox released a private browsing feature. Thanks to that, the browser erases all your info like cookies, history, and passwords as soon as you close out.
That is a very handy thing for a privacy savvy guy like me, as it helps me leave no trace online.
Another thing I like about Firefox is it boasts tracking protection. How is that helpful? I hear you ask.
Some advertisements and websites attach hidden trackers to collect our browsing info long after we have left them. Firefox private browsing tracking protection blocks such trackers.
Advantages of Mozilla Firefox
Uses less memory as compared to Google Chrome
Collects limited user data
Keep corporate powers in check
Open-source (meaning they are transparent)
Users can customize their user experience by choosing from a wide array of themes
https://www.mozilla.org/en-US/firefox/
---
3. Waterfox
It is a fork of Mozilla Firefox. Waterfox is suitable for people who want to have a feel of Firefox functionality without using the standard Mozilla Firefox web browser.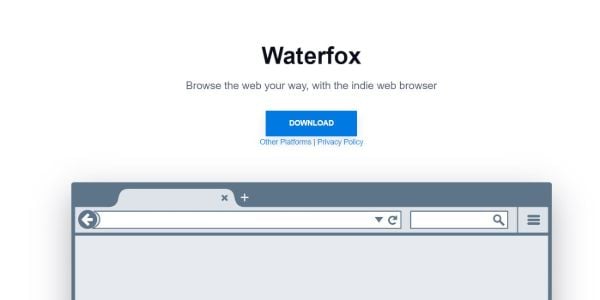 Users might want to consider Waterfox since Mozilla has a telemetry agreement with Quantum to collect user data. Firefox also used to amass user browsing activity through Cliqz.
Despite being a fork of Firefox, Waterfox happens to be more secure than Firefox offering users more privacy options.
Advantages of Waterfox
Open Source
Does not gather user information and browsing history
Has older Firefox add-ons
Safe and secure
---
4. Pale Moon Browser
Sharing a lot of similarities with Waterfox, the Pale Moon browser is yet another fork of Firefox. This secure web browser strives to offer superior customization and efficiency.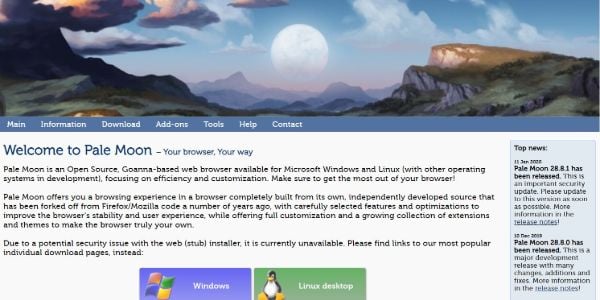 According to our PrivacySavvy cybersecurity team's research and tests, Pale Moon does indeed have great customization options for users to choose from. It also boasts support for Firefox extensions and add-ons.
The user interface is easy to understand and navigate, and the browser is also lightweight and fast.
At present, Pale Moon is available on Linux and Windows.
Advantages of Pale Moon
It does not contain suspicious privacy-invading software and extensions
Independent from Firefox
Run by a privacy-oriented non-profit organization
Robust security
---
5. Brave Browser
Brave is a free standalone privacy-focused web browser that is compatible with Windows, Android, macOS, and iOS.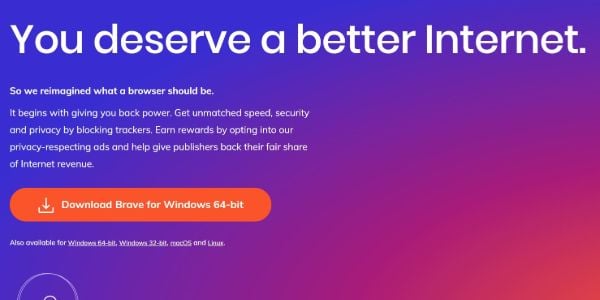 As an open-source web browser, Brave is based on Chromium's source code. It offers robust privacy and security features to the users.
Apart from its superior security and privacy features, Brave happens to be three times faster than Google Chrome.
Advantages of Brave
Browsing with Brave is like browsing in incognito mode
Automatically deletes all user browsing data after every session
Shows you who is tracking your activity
---
6. SeaMonkey
SeaMonkey web browser is a fast, stable, and more responsive web browser than Mozilla Firefox.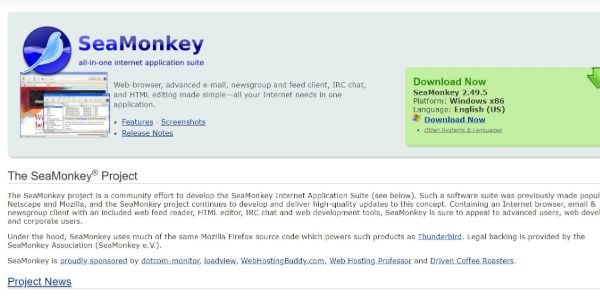 Users find SeaMonkey to be more user-friendly as compared to other leading browsers. And that stands true as per our tests, too. The mainstream browsers we tested against it include Internet Explorer and Google Chrome.
If you wish to have an old-school web experience, then SeaMonkey will surely be a treat for you.
Yet, being a fork it uses Firefox Gecko rendering engine and code. But on security and updates, it lags behind Mozilla Firefox. Also, another not-so-cool thing I noticed about is it has a sluggish startup speed.
Advantages of SeaMonkey
Has almost all the Firefox security features
Most SeaMonkey extensions and add-ons are compatible with Mozilla Firefox
Easy to install and has easy to access features
Safeguards users against online threats such as phishing websites, viruses, malware, spyware, and rootkits
Updates are available regularly and can be downloaded from the SeaMonkey website
Its open-source code gives users control over the browser's functions and tools
https://www.seamonkey-project.org/releases/
---
7. IceCat
Joining the long list of top web browsers for privacy, GNU IceCat is yet another fork of Mozilla Firefox. The browser offers superior privacy-protection features to its users.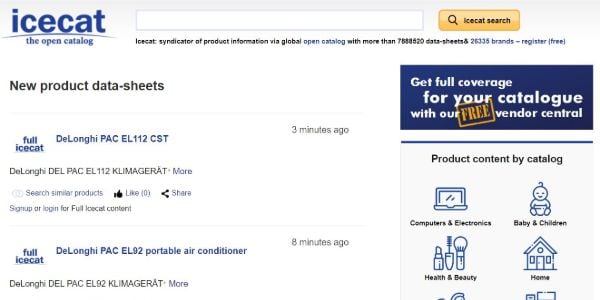 Advantages of IceCat
Includes extra privacy-protection features such as third party cookies blocking
Warns for URL redirection
Detects and blocks nontrivial and nonfee JavaScript
https://www.gnu.org/software/gnuzilla/
---
8. Chromium
According to market shareholders, the Chromium web browser can be considered the safer version of Google Chrome. That's due to its security and privacy policy.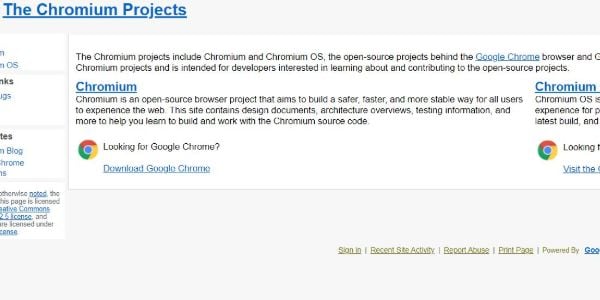 With Chromium, you get rid of all the tracking features that Google Chrome boasts.
But, bear in mind, at the same time, it doesn't have some of the features. For example, you cannot access streaming sites such as Hulu or Netflix or watch MP4 videos.
As the parent company of Google Chrome, Chromium supplies the majority of Google Chrome's source code.
Advantages of Chromium
Updates are available to download more frequently. Hence security vulnerabilities fixes arrive there first compared to Chrome
Does not track your web browsing
Does not support Adobe Flash, which is an excellent thing to keep users secure online (if you ask me)
https://github.com/Eloston/ungoogled-chromium
---
9. Puffin
The Puffin web browser is unique compared to the majority of other private browsers. It employs radical and practical methods for the best browser security.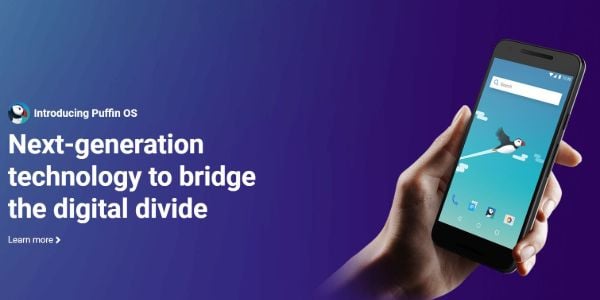 This browser runs everything server-side. That means users are safe and secure as compared to normal browsers available in the market.
Advantages of Puffin
Fairly easy to use
Offers high security and privacy
Provides excellent performance
---
10. Tenta
Tenta is a security and confidentiality-packed web browser. It is built with privacy features to keep users safe and protected while they surf the internet.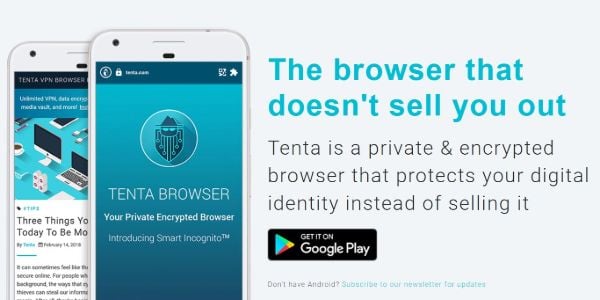 Tenta opens only HTTPS URLs, allowing users to visit HTTP URLs only after getting clearance from them.
Advantages of Tenta
Automatically blocks both ads and pop-ups
Blocks screenshots while Tenta is open
Closes all tabs on exit
---
11. Edge
As a Microsoft creation, Edge is a web browser that was made with security in the mind.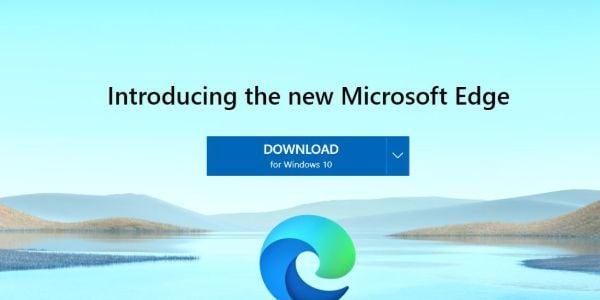 According to some industry researches, Microsoft Edge Edge outperformed Firefox and Google Chrome. The research was conducted to see how quickly browsers spot (and block) phishing sites. It is
Microsoft Edge is the standard web browser for Windows devices now. It allows you to surf the internet InPrivate windows. When you do so, your browsing history, site data, cookies, form data, and passwords get deleted when you close all windows.
While it offers good security, the new browser of Microsoft, on the other side, has convoluted privacy settings. Also, it boasts a slow speed compared to Chrome.
Advantages of Edge
Blocks malicious websites
Supports Google safe browsing
https://www.microsoft.com/en-us/edge
---
Pop-up blockers for browsers
Undoubtedly, pop-ups and ads are some of the most annoying things on the internet.
Apart from interrupting your online experience, they tend to be one of the most common carriers of malware and spyware.
While almost all web browsers have a built-in pop-up blocker, downloading and installing one is highly recommended for avid internet users.
Depending on your operating system and browser, you can get your hands on the best free adblockers.
Two of such add-ons that I can recommend right now include AdBlock Plus and Poper Blocker. Adblocker Ultimate, Trustnav Adblocker, and NoScript are try-worthy options, too.
Regular web browsers' security concerns
Almost all web browsers pose privacy and security concerns. For instance, going by the relationship between Google Chrome and Google, many experts see Chrome as spyware for Google.
When you look at the mother companies of web browsers, they one way or another have an interest in user browsing data and activity. This is the reason why all major web browsers are seen to be a security concern.
Conclusion
Browsers are an essential element in our online experience as they allow us to access the internet.
But, privacy and security are also critical considerations when accessing the world wide web.
There are several web browsers in the market, each speaking of its strengths while remaining mum on their weakness.
Users are encouraged to research more before settling on a web browser as they are the windows to the internet.
And of course, security issues and privacy concerns should be at the forefront before deciding on a web browser.
We put all such issues forefront and picked the 11 best secure browsers covered above in this article for you. We hope it all helps you choose your new most-secure web browser.
Alongside using a private browser that ensures the best possible privacy, you may also consider using extra privacy and security tools such as ad-blockers (I use Adblocker Ultimate).
Another essential security tool to strengthen your browser security at the very best possible is VPN
A quality VPN like ExpressVPN encrypts and hides your browser traffic from ISPs. It will also keep hackers, governments, and everyone else lurking to access your personal information online at bay.
Using a VPN in combination with one of the most secure browsers listed above will ensure you have optimal online browsing privacy. You will also have yourself protected from many cyberattacks.
Finally, you should not keep any holes open in your internet security. Consider using quality antivirus software (I use Bitdefender Plus), too.
Keep one thing in mind, Taking control of your online privacy is like completing a puzzle. If you want an entirely secure browsing experience, you need to place all the pieces together.
---
Featured Image Courtesy of Pixabay.