Boxing has fans all around the planet. It's one of the world's most popular sports. However, access to watch the best boxing fights online for free isn't always easy. The most wanted bouts, for instance, tend to be on a pay-per-view commercial model or limited to specific countries.
But we are here to give the boxing fans of the world excellent news: you can still see plenty of awesome fights regardless of your location. This article will tell you all about the best free boxing streaming websites, and we will also tell you about the best VPNs for the job.
Note: Despite being legal and allowed in some countries, these free streaming portals might be illegal in other countries. The videos on some unofficial streaming websites come from original servers hosting sports streams. Always check your country's laws before watching a specific stream, as this could constitute copyright infringement.
Also, as these streaming websites provide free streams, you can expect to see advertisements and pop-ups. We recommend using a VPN and trusted antivirus software when streaming to protect yourself from hackers, website operators, and your internet service provider.
The top 11 sites to watch boxing online today – The quick list
11 best boxing streaming websites for free in 2022 – Detailed list
Boxing matches are often locked behind paywalls. However, in some countries, unofficial sports streaming sites pop up that will allow you to see a stream for free.
Those free streaming platforms are legal in some jurisdictions but not in all of them. Some of those websites embed videos from servers that stream live sporting events. This practice is deemed to break copyright laws, so make sure your chosen stream is allowed in your jurisdiction.
1. USTV Go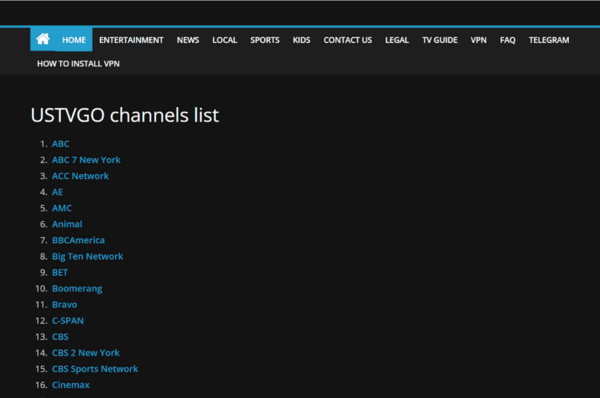 The only drawback we could find about USTV Go as a boxing video streaming platform is that it's unofficial. Besides that, the vast catalog of TV channels (sports included), its reliability over time, and its friendliness make it our top option.
USTV Go will make most boxing fans very happy, but its content is so broad in the spectrum that any user who likes to see live TV from the US will be as happy too. Not only sports, but it's also considered one of the best movie sites today.
It's amicable and has a schedule, so you can know what's on the air (well, the wire) at every moment.
This website can stream 90 US channels, but you need a US VPN to see it. So if you want to see that tremendous next fight you have waited for years, we suggest you get a NordVPN or ExpressVPN account. Both are excellent VPNs for video streams and offer a 30-day money-back guarantee, so any of them will let you see that fight without committing any money to a permanent VPN service — but a permanent VPN on your side is something you should be thinking about.
---
2. 123TV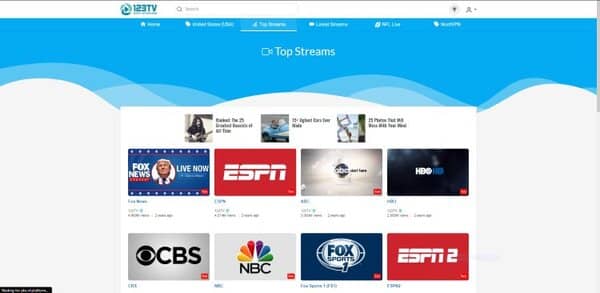 Again we find an option that would be perfect if it wasn't unofficial. But the video quality is good enough, and it's a reliable site to see live sporting events.