Professional sports have a significant influence on different people globally. Be it tennis, soccer, hockey, basketball, or any other sport, fans love to watch their favorite teams in action.
Today, technology has lessened the need to attend these matches physically. Besides watching on cable TV, there's an option to stream live games. Nobody feels normal after missing out on any game of their favorite teams.
Most fans feel attached to their favorite teams. Hence, they will do anything to ensure they have a glimpse of the match. Whether it is penetrating blocked streaming sites in their country.
Streaming live sports has become common among sports fans. Some have gone to great lengths to subscribe and stream specific games. But it is never that simple.
Some fans may spend several hours searching online for the correct link to enjoy the game. Others cannot access regular free sports streaming sites. Service providers' location and restrictions are often the primary cause of such cases.
Is a VPN service the solution?
When it looks impossible to access specific streaming sites, using a Virtual Private Network (VPN) seems the easy way out. VPN providers enable sports fans to access different servers globally and stream any sport. But is it worth it?
Many online consumers try to find out if using a VPN provider is good. Unfortunately, getting precise answers about using VPNs is quite challenging for most sports fans. The intent is to reinstate some live sports premium channels – accessed through cable packages.
Most people are often forced to watch sports online using a VPN service on their TV sets or monitors. Truth be told, a VPN provider gives users the best alternative to stream individual sports. This makes it easy for sports lovers to stream any match at any time. In that case, a VPN comes in handy.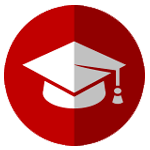 ExpressVPN
A superfast, highly secure, and user-friendly VPN that respects your privacy. Though it mi…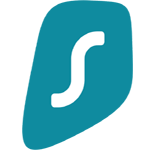 Surfshark
Very affordable yet speedy VPN that boasts a number of genuinely useful added privacy tool…
While it may not be exactly what some online consumers expect, using a VPN service to stream sports works like a charm for the majority.
Here is a guide to detailing the reasons for using a sports streaming VPN today:
The master of unblocking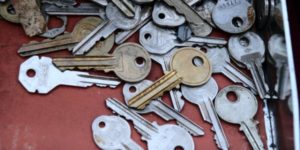 If you have used VPNs, you know these programs are masters of content-unblocking. Irrespective of content type, a reliable VPN gives you swift access anywhere in the world.
Concerning streaming, VPNs are experts in bypassing the set restrictions. And this also includes sports streaming – the process of watching live events online over an internet connection.
Sports fans can find effective means to watch their favorite teams through a VPN. All you do is sign up for a premium VPN service if you're among them. That allows you to either stream live games or previous matches available online.
Still, there are downsides to using VPN services. For instance, it is impossible to use a VPN service to access a channel you have accessed earlier. In other words, it is challenging to cross-thwart your cable TV channels.
That is because your cable service provides a cable box where they communicate directly. Such an interaction makes it hard for your preferred VPN to unblock such content.
Here, the cable provider may either enable or disable specific channels for its users. For this reason, you only stream permitted content through your cable box. The use of a VPN thus becomes impractical in such cases.