ByteDance's social media app TikTok screamed itself to the world when it hit a global status within a few days. But it soon attracted negative attention, too, mainly when the users started doing dangerous things with it. Consequently, the authorities worldwide didn't even hesitate to block the app altogether, thereby triggering the need for users like you to find out how to unblock Tiktok.
3 easy steps to unblock TikTok in 2022 (quick guide)
Perhaps, you may be in a hurry to start using TikTok right away! Don't worry; here's a short guide for you.
The first step is to download a VPN. We would recommend ExpressVPN as it has several servers across the globe, including countries that haven't banned TikTok. And the best part is, you can try it risk-free for 30 days.
Now you connect to a VPN server in the country that hasn't banned TikTok, and the app is legal there, too. For example, if you're in India, Pakistan, or the US, you can connect to locations such as France, Germany, Hong Kong, or even Australia.
The third step is to open your TikTok app and start watching those funny and entertaining videos. That is all.
A little about TikTok's unsettled ties with authorities
TikTok is an entertainment app designed to create and share short videos with other users globally. It burst into the scene when most countries imposed quarantine restrictions amidst the Coronavirus (Covid-19) pandemic. There was a drastic surge in the number of downloads of the TikTok app, as it kept folks happy at home during difficult times. (Even though the app also got used to spreading conspiracy theories and misinformation about the pandemic for a while.)
Unfortunately, despite being the only light source during those dark days, TikTok has not been appreciated enough. As a result, several countries have banned/blocked the app nationwide, such as India.
The TikTok ban that started in India then extended to several other countries, and now a potential ban in the US looms.
Then, in October 2020, a judge blocked the TikTok ban in the US.
Unsurprisingly, in November 2020, another US judge said he was unsure if he had enough legal basis to stop the US Commerce Department from deploying restrictions on the Beijing-based ByteDance Ltd's TikTok.
All in all, considering the known anti-China policies that the US boasts, the app can get banned at any time. And unfortunately, the US government does not seem to be giving up on its campaign against the China-based popular short-form video app.
There also have been similar calls in Australia in recent times. Though, the Australian government decided not to ban the app in August 2020. But that does not guarantee they cannot change their mind in the future.
Then, on October 9, 2020, Pakistan banned TikTok. The authorities alleged that the app, boasting 43 million downloads in the country, featured 'indecent' and 'immoral' videos. However, the country lifted the TikTok ban after 11 days. But the threat persisted, and in July 2021, the government banned the app for the fourth time, blaming inappropriate content.
Undoubtedly, such bans are frustrating to millions of users in those countries, given that it has been a source of entertainment. Besides, most celebrities are using the app, and it has also given birth to rising superstars.
But there's good news.
Although TikTok has been banned in several countries, all the joy is not lost yet! You can still use this social app from anywhere.
Freedom of accessing the internet is a human right, and there's no better way of unblocking TikTok than using a VPN. It's just a push of a button away. Once you have a VPN up and running on your device, you'll forget about any TikTok bans around!
---
Why I must use a VPN to bypass TikTok bans?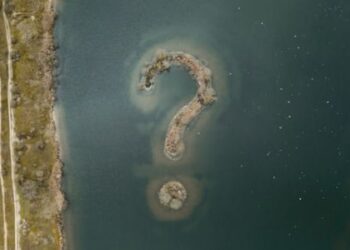 Any app's ban depends on the user's IP address, determining its location. Therefore, if your IP address belongs to a country that has banned TikTok, you can't operate or even download the app.
Thus, when you try to access TikTok, you'll only get an error message, or your screen will start buffering without loading any videos. That's where a VPN comes in handy.
A VPN tricks TikTok by changing your IP address to another country that has not banned the app. When you are connected to a VPN, your ISP and telecom authority (through which governments mostly block sites and apps) cannot see you using the blocked app. (And hence, they cannot stop you from accessing the website or app you wish to use.)
That way, a VPN will allow you to bypass the TikTok ban and start using your favorite app from anywhere across the globe.
Besides, a VPN will help you protect your privacy, security, and anonymity online. Moreover, if that still hasn't caught your interest, know that a VPN can help you unblock not only TikTok but also content on various streaming services, such as Hulu, Netflix, or Amazon Prime Video.
With that in mind, you now only need to sign up for a quality VPN and connect to a server from a country that has not banned TikTok. Once done, you can enjoy your favorite video-sharing platform like you never missed it.
Top 3 VPNs for TikTok in 2022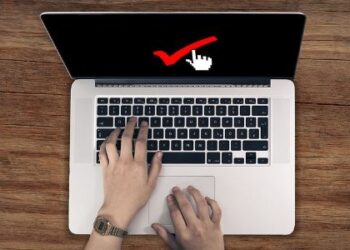 Now that you know how a VPN benefits you access TikTok anywhere, the million-dollar question is, what is the best TikTok VPN to use in a banned location?
Let alone picking a VPN to use for unblocking the TikTok app in your region, choosing the right VPN for any purpose is a challenging task.
That's because various VPN users have preferences about a given VPN and may not find all they're looking for in a single VPN provider.
But there is a way of making sure that you are signing up with the right provider. It is weighing your preferred provider as per some specific characteristics that make a VPN the best. A worthy VPN service should have at least the following;
It should have an array of servers in several different locations.
Also, the VPN should offer fast servers. You don't want to wait for several minutes to access the TikTok app homepage. Usually, users with slow VPN speeds face playback issues when using TikTok.
The VPN should have high-quality security features, such as zero-logs, a kill switch, and robust encryption protocols.
It should also have DNS leak protection, ensuring the ISP does not resolve the DNS requests.
It should support several platforms to help you unblock and use TikTok on any of your smartphones.
Keeping the above criteria in mind, we tested more than 15 VPNs that claim to get past the TikTok ban from anywhere without compromising speed and security. Based on our thorough tests and research, below are the top-rated 3 VPNs for TikTok:
1. ExpressVPN

Has proved to be the customer's choice when it comes to fulfilling privacy needs. Also, its servers from 94 countries will surely get you an IP address that supports TikTok.

3,000+ servers spread in over 94 countries

AES-256-bit encryption

DNS/IPv6 leak protection

P2P servers

Network Lock feature

TrustedServer technology

Split tunneling

Zero-logs policy

Allows up to 5 devices simultaneously

30-day money back guarantee
Pros
Fast speeds across all locations

Stealthy security

Unblocks TikTok where it is banned
Cons
Relatively costly subscription plans
The VPN has over 3,000 servers spread in over 94 countries worldwide. Therefore, as a TikTok user, you almost have indefinite options to choose from with this provider.
Moreover, it's the best VPN for those looking to unblock major streaming services like Netflix. If it can unblock such a giant who continuously looks to block VPNs, imagine how effortlessly it can allow you to access TikTok.
Also, ExpressVPN offers advanced security features, such as a kill switch, DNS leak protection, no-logs policy, and split-tunneling. Speed is also a significant factor with TikTok, where again, ExpressVPN shines as it's among the fastest VPNs available today.
Furthermore, it allows up to five simultaneous connections in one account, meaning a maximum of five people can unblock their TikTok apps using one subscription.
Interestingly, if the service doesn't meet your expectations, you have a tested no-questions-asked option out. You can ask for your money back within 30 days of subscription. That is something we tested from multiple accounts; ExpressVPN's money-back guarantee actually works.
All in all, if you're looking to continue enjoying your entertainment with TikTok, then there's no better way to do it than to sign up with ExpressVPN.
Read our in-depth ExpressVPN review.
---
2. NordVPN

Top VPN to browse TikTok without risking your data. It also features server obfuscation to hide your traffic, hence working great to unblock TikTok in repressive regions.

5,200+ servers in over 59 countries

Supports P2P sharing

AES-256-bit encryption

Zero-logs policy

Automatic kill switch

Double VPN

DNS/IPv6 leak protection

6 connections simultaneously

30 days money-back guarantee
Pros
Browse TikTok

Strong encryption standards

Decent customer support
Cons
Double VPN feature will slow your connection 
You don't have to put your data at risk when browsing TikTok. With NordVPN, you can be sure that your data remains secure.
NordVPN has more than 5,200 servers in 60 countries, with most servers having access to TikTok. Therefore, you can rest assured to get an option to connect to and start enjoying TikTok wherever you are.
Also, you'll be amazed by NordVPN's military-grade encryption. It hides all your information online, while its strict zero-logs policy ensures that none of your data gets stored. Moreover, it features a kill switch that stops data transfer if your connection drops.
When it comes to speed, NordVPN is arguably your go-to VPN as it offers blazing fast speeds. Video apps like TikTok require a lot of speed, which you can find within NordVPN services. Moreover, it applies a Double VPN that reroutes your traffic via several servers, doubling the encryption.
You can use NordVPN on six different devices with one subscription.
If you feel contented enough to try NordVPN services, you can enjoy the 30-day money-back guarantee that the provider offers.
Like ExpressVPN, NordVPN does not only help you escape TikTok blockage. But it also supports Likee, Reddit, Netflix, Hotstar, Kwai, 8chan, and many more services. Moreover, it works on several platforms like Linux, Windows, macOS, Android, iOS, Firefox, and Chromebook.
Read the detailed review of NordVPN.
---
3. CyberGhost

Another VPN that helps you use TikTok no matter wherever you are by offering thousands of servers from over 90 countries.

8000+ servers in more than 90 countries

AES-256-bit encryption

Wi-Fi protection

Zero-logs policy

P2P support

Split tunneling

Allows up to 7 connections simultaneously

45-day money-back guarantee
Pros
Unblocks TikTok

Minimal configuration

Generous money-back guarantee
Cons
Only 24 hours of the free trial
CyberGhost is another VPN with over 8000 servers in more than 90 countries that helps you use TikTok regardless of your location. Over 4500 of its servers worldwide work with TikTok. Therefore, you will surely get a fake country IP address from a region that has allowed TikTok to enjoy using it seamlessly.
It features military-grade encryption that ensures you're secure online. Its several other features, such as a kill switch, ensure that you securely do your TikTok activities (including recording and posting videos).
With only one subscription, the provider allows you to connect up to seven devices simultaneously. In addition, it supports multiple operating systems and platforms like Windows, Android, iOS, Chromebook, macOS, and Linux.
It offers excellent 24/7 support, and you can get a completely free trial for one day without adding any credit card or other payment method. Better yet, Cyberghost offers up to 45 days no questions asked money-back guarantee. In our case, we got our money back in 3-5 business days after requesting a refund.
---
Why you should not access TikTok with a free VPN
Several free VPNs claim to unblock TikTok. But you must not fall into their trap. A free VPN usually has slow servers, weak security, and numerous privacy policies that will only expose your data to third parties for revenue purposes.
Moreover, the chances are you also will be bombarded with pop-ups. Most of them do it all day to earn maximum money, which ultimately exposes your device to trackers and malvertising.
You definitely won't be comfortable with hackers or even the Chinese government accessing your data, would you? Therefore, you better pay for the best VPN, such as ExpressVPN, for your TikTok account and personal information security.
A premium VPN helps in many more ways than just unblocking TikTok
There's more you can do with your premium VPN apart from unblocking websites and apps. For instance,
It not only encrypts your standard internet traffic but also allows you to access online banking safely.
You can watch your favorite movies, shows, and enjoy streaming services across the globe, such as Netflix, Canal Plus, and Crackle, to name a few.
You get to download torrents anonymously, courtesy of a premium VPN's military-grade encryption.
Binge TikTok and all other apps without any bandwidth throttling by your ISP.
---
What to do if my VPN fails to unblock TikTok?
Sometimes you might have difficulties bypassing the TikTok block, even with a VPN.
Don't worry since you can quickly fix this glitch. But first, you must ensure that you're using the best VPN that can bypass the TikTok ban efficiently, such as ExpressVPN.
Then go ahead and try the following:
Clear cache. Head over to your browser's history (available in Settings) and then clear all the cached data and cookies. Reconnect to your VPN server and refresh your page (the best thing to do is restart your browser).

Try another server. It is possible that you might have connected to the wrong server. Switch to a different country server where you know TikTok is not banned or blocked; it should fix the problem. Remember, all the TikTok VPNs listed in the article have numerous servers worldwide, so you can keep switching to another server in a different country until you can access TikTok videos.

Reach out to your VPN service's customer support. If you cannot figure out which servers work with TikTok, you can get a customer service representative of your VPN provider for a helping hand. All the providers that we listed in this article offer 24/7 email, phone, and live chat support.
Where has TikTok been banned?
TikTok keeps facing bans in various lobbies and countries. They include,
US Department of Homeland Security
Several US military branches, including Army, Navy, Air Force, Marine corps, and Coast Guard
India
Pakistan
Transportation Security Administration (TSA)
Democratic National Committee as well as Republication National Committee
Why do countries keep blocking TikTok?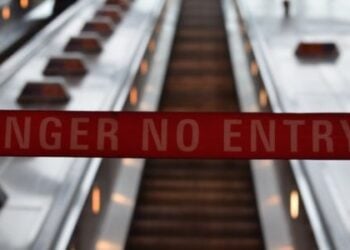 Several countries, such as India and Pakistan, have already banned TikTok. The US is also in contention to ban the video-sharing app.
But the million-dollar question is, why are the countries banning TikTok?
Everyone has their own reasons. For instance, according to India's Economic Times, India cited TikTok to be a national security concern. Similarly, the main reason for the US looking to ban TikTok is their data mining concern.
Pakistan has banned the app for not filtering out indecent and immoral content, while Bangladesh briefly blocked TikTok, blaming some videos the government found offensive.
Nonetheless, no matter why governments keep blocking the TikTok app, you now already know a way to unblock it.
---
How do I get TikTok and other Chinese apps if they aren't on the App Store?
It's very much likely that the ban might have caught you unaware, and you didn't have TikTok or any other Chinese apps installed already. Even worse, you now cannot access them from Apple App Store or Google Play Store.
No need to stress too much, though. You can still access them. However, now, the only way to install TikTok or any other app not available on App Store is via a third-party app repository, such as APKPure or F-Droid.
However, you must remain very careful when downloading those apps from third-party sites as this might give away your data or even they might cause various security problems to your Android or other devices.
How to block/unblock anyone on TikTok
As an active TikTok user, you might want to keep your profile private. Especially when you don't want people to ruin your profile with malicious comments or meddle with your activities.
Blocking known surveillance accounts may also help you use the app peacefully without drawing attention. For instance, you can block your boss' profile or the IT personnel's accounts to hide your TikTok activities even when using the app in the office. (But make sure you do not do anything awkward or unsuitable for the corporate environment. Also, blocking someone on TikTok won't hide you from government surveillance unless you use a VPN.)
So, in short, you may have numerous reasons to block people on TikTok. Of course, this is understandable, even for the vendors. That's why they also offer dedicated options to block such annoying accounts.
How to block anyone on your TikTok account
Look for the account you want to block via your TikTok app search option to get that person's profile. You can also directly tap on the profile from the comments, messages, or any other option where that profile appears.
Open that user's profile and tap the menu option on the top-right (visible as three dots or bars).
From the list appearing next, tap on the "Block" option. Proceed to confirm blocking that account when prompted.
Once done, that annoying account would never appear on your account again. That's because TikTok hides the videos, comments, and even the profiles of you and the other account from each other.
But what if you ever want to unblock someone on TikTok you blocked earlier? While such an option also exists, it's a bit tricky as you can't view or access the blocked profile.
---
Steps to unblock a blocked account on TikTok
On your TikTok app, go to your profile.
Now tap on the menu option (three bars) on the top-right of your screen.
Go to the "Settings and privacy" menu and select "Privacy".
Scroll down to find the "Block accounts" option and tap on it.
You can now see the list of all accounts you have blocked on your profile. Tap on the one that you wish to unblock and then tap on the "Unblock" option.
And that's it; you have now successfully unblocked the TikTok account on your profile. Now you both can view profiles, comment, or message each other as usual.
---
Conclusion
All is not yet lost. There's no denying that the joy TikTok can bring is sometimes unmatched, and you don't have to miss such entertainment simply because the app has been banned in your country. The good news is that you can still access TikTok, but only with the best VPN.
The most reliable VPN that can help you unblock TikTok from anywhere in 2022 is ExpressVPN. It does not only help you get around TikTok's geo-restrictions but also will allow you to access several other censored sites, such as Netflix. Moreover, you'll be assured of your internet security all the time. Happy TikToking!