15 ways to make Android more secure in 2021
Stop worrying about your Android device's security. This guide features 15 easy (and effective) ways to keep your Android safe from attackers online and make it more secure as a whole.
As more than 60% of people use mobile devices for shopping and get information online today, smartphones now define digital identity and businesses' presence. And as per the Statista data, over 70% of mobile users globally use Android.
That makes it vital to secure Android devices.
The modern-world change of relying more on smartphones not only adds value to our lives but boasts serious concerns related to security and hacking. You lose more than just your contacts in the case of losing your smartphone.
Smartphones store a vast amount of your sensitive information, don't let that slip out of your mind.
Most of us use smartphones to access social media accounts, business emails, website admin sections, and important documents. Other items include business, and marketing strategy documents, synced files, photos, and many other things.
If you are not protecting your Android devices, your entire data is at risk. Because anyone can trace and steal their targetted information from insecure smartphones and other mobile devices.
While talking about smartphones, we need to differentiate between iOS and Android phones. According to experts, Android phones are less secure than iOS phones.
Those, therefore, who own Android phones, need to think about data security actively. If you are one of them, I will guide you towards easy ways that will help you protect and secure your Android phone.
Without further ado, here are my top 15 ways for keeping your Android safe from attackers online, and make it more secure as a whole.
1. Use locks
Using locks is the first and foremost thing to keep your Android phones secure. Many might see it as a simple tip, but technically, a phone without a lock is more likely to lose data (which can be devastating).
Locking the screen is helpful in many ways such as if a snatcher runs away with your credit card information, it will take him substantial time to unlock. While he tries to break your phone lock, you can block your credit cards and bank accounts active in the device.
What kind of passwords should I use for mobile locking? We hear you ask. Well, the old way is the best, meaning pin code.
All the remaining types of passwords can be hacked (or guessed) easily compared to pin codes. So, while a pin code might be one of the oldest security features of Android, it still stands out.
2. Use a VPN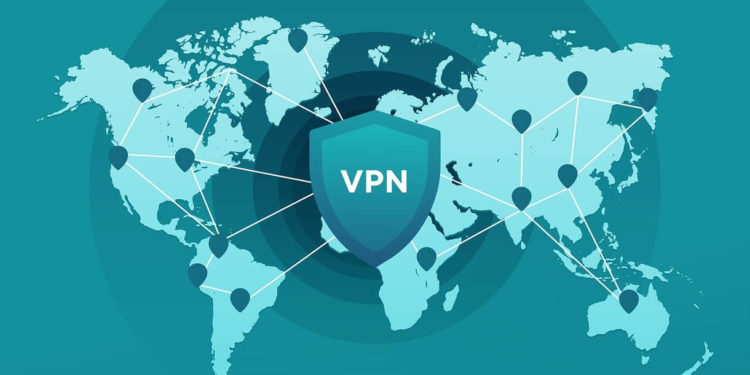 Encrypting internet connection is the best way when you do not know how to make Android more secure like iOS. It is possible only if you set up a VPN on your smartphone.
VPNs add an additional security layer to your internet connection, so it makes total sense that you would like to have one on your device.
After all, we rely on mobile devices heavily for staying connected to the world, whether via email, social media, or messaging people around us.
So you know you can use VPNs (or virtual private networks) with your phones safely, but there are risks involved if you end up picking a shady provider. That is why you must choose a reliable VPN service like ExpressVPN only.
Apart from their reliability, trustworthiness, fast speed, and excellent customer support, what I like about this VPN provider is that it offers dedicated apps for all the major devices.
Thanks to the ExpressVPN Android app, it was a breeze for me to get going with it on my device when I tested personally. You can follow the five-step easy process to set up and start using a VPN on your Android device:
Subscribe to ExpressVPN by visiting their official web page.
Download and install their Android app on your tablet or phone.
Select your preferred location from any of their 160 server locations.
Connect.
That is it. You can now use your mobile device the way you want to use it.
3. Use two-factor authentication
For making your Android phone safe from the hackers, many online portals and websites have introduced Two-Factor Authentication.
That is no longer an option in this age of cyberattacks; so, if you are not using it for Google and social media accounts (for example), you need to incorporate it immediately.
Two-factor authentication, also known as 2FA, helps you keep your accounts safe from hackers.
With 2FA, when you will try to open an account from your smartphone, it will send a code to your mobile number and email address. Turning on 2FA verification on Android is pretty straightforward;
Open your Android device's Settings. Then go to Google, and then Google Account.

Tap Security (available at the top in most of the Android devices).
Locate "Signing in to Google," and then tap 2FA (it more likely will be labeled as 2-Step Verification).
Tap the Get started button.
Follow the final steps you see on the screen. All done.
4. Download apps only from the Google Play Store
Do not use third-party app stores for downloading any app, as many types of malware and viruses enter into users' phones this way. It is an easy entrance for hackers wishing to access your device.
Another important aspect you need to care about is to avoid using unauthentic apps. Even if these are available in the Google App Store, do not use them.
Google algorithms identify and remove them quickly. So, give some time to Google for eliminating bugs and use apps only when you are sure about their reliability and security.
5. Use anti-virus software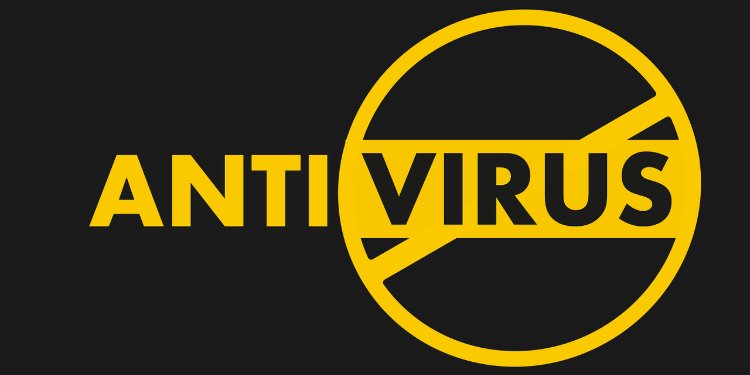 It helps resolve your Android security issues such as finding malware or a bug in a smartphone.
Although the built-in Google Play Protect keeps an eye on typical malware. Still, an anti-virus will come to your rescue and strengthen your Android security.
A couple of quality anti-virus software available on the market that we can recommend include Avast Mobile Security & Antivirus and Norton Mobile Security.
6. Do not use WiFi and Bluetooth connections at an Unknown place
You never know how many hackers are moving around you, and it becomes easier for hackers to access your Android phone when you're connected to a public WiFi. The same goes for Bluetooth connections.
So, to protect your Android phone from hackers, use the unknown internet in severe situations only.
7. Enable Android's "Find My Device" feature
This built-in feature makes your Android phone alongside the data in it secure to a greater extent.
Turning on 'find my device' helps you prevent data loss or find your lost device (as the name suggests), in cases such as your phone getting stolen.
To enable the 'Find My Device' feature on your Android device;
Go to Settings.
Then scroll down and click on Google.
Next, scroll down and tap on Security.
Now, click Find My Device and then tap the appearing slider until it turns to the On position.
By activating this feature, you can track your smartphone from anywhere.
The only thing you need is to visit www.android.com/find and log in using your Google account that you have used on your phone. Then the application will track your smartphone in seconds.
Also, bear in mind to keep your location on in the device always. That way you will make the most out of the feature.
8. Browse in safe mode
You should always use Google Chrome in normal situations as it is the default Android browser. And can warn you in cases such as opening an unsecured website.
Another important technique that can help keep your Android phone protected is "Safe Browsing Mode." To go to Google Chrome's safe mode, simply follow this:
Launch Chrome.
Tap on the "Menu" icon available in the toolbar.
Click on the "New Incognito Window" entry. It will open Google Chrome in Incognito mode, with all your add-ons disabled. Also, in the first window, the Chrome browser will be running normally.
In the end, it is all in your hands, it depends on you how you are making your Android device secure.
I do not recommend using any other browser than Chrome for safer browsing, and if you need to do that, do not forget to activate anti-virus software.
9. Use biometric authentication tools
The latest smartphones have a variety of authentication tools like face authentication and finger authentication. They make access difficult for an unauthentic person.
The adoption and popularity of Biometric authentication are on the rise, as practically it is easier to press your fingertip on a sensor than typing a password.
Also, that is more convenient than carrying a security key. And more importantly, unlike passwords and pin codes, no one cannot guess or steal biometrics authentication such as the fingerprints.
Admittedly, there is a margin of improvement in this feature. Still, I expect that it will be much improved in the upcoming Android versions.
10. Block all types of notifications and permissions
It is necessary to deny access to your Android phone for all unrecognized people, websites, and software. We can control the people through incorporating screen locks but blocking unauthorized websites is an uphill task.
Therefore, the best practice in this regard is keeping third-party applications away from your Android devices.
The last thing you want is an unauthentic distribution of your private information, so to avoid such a situation, you must review the permissions, you are giving to a specific app.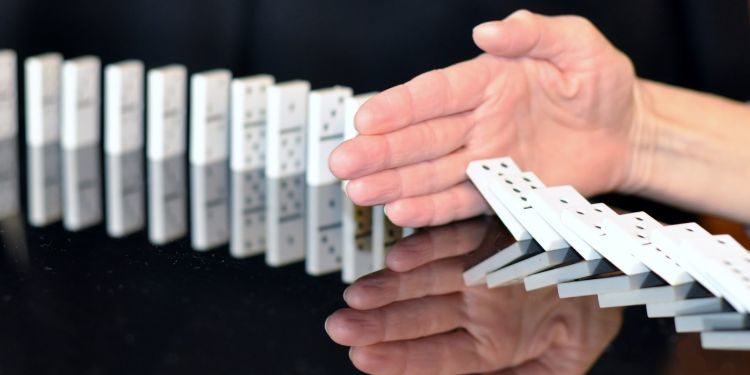 Also, some apps send you popup notifications that must be addressed.
Allow only the applications to send notifications, which have a good reputation. For that, run a background check and check each app's privacy policy thoroughly.
Besides, you must not disable Android update alerts, as blocking them means that you are allowing malware and bugs to attack your smartphone (indirectly).
11. Update Android device whenever prompted
If you want to keep your Android smartphone or any other device thoroughly secure, you should care about keeping your apps and operating system up-to-date.
Not updating your OS (Operating System) puts devices at risk of various security threats . That is because many malware and bugs can attack through the vulnerabilities in older versions of the software.
The issues can become even bigger with some applications (and particular devices) that are favorites for the virus and bugs. For example, Google Pixel is one of those Android phones that need protection.
To address all such concerns, you need to keep your smartphone updated regularly.
12. Rooting can be devastating
Android users love rooting due to the advantages that it offers. Some of them include the improvement in battery life (as many people say, I don't agree to it though), customization of the phone, and installation of apps not available on Google Play.
However, when you root your device, the Android security model gets compromised by a great degree.
Why? I hear you ask. Because root applications have way much more access to your device's system when it's rooted.
Most of the malware kinds find the rooted phones attractive and can attack any time more easily when compared to un-rooted Android devices.
Not only the cybersecurity experts at PrivacySavvy, all the security experts out there recommend not to root Android.
13. Do not allow your smartphone to save passwords (for any application)
We normally save passwords for all applications that we commonly use. It helps us save time and avoid remembering passwords.
However, if you are serious about your Android phone security, it is not a recommended practice.
Alongside avoiding to not permit apps to save passwords, you should also use complex passwords (a combination of random characters).
One problem that might hit your mind now is, how do I remember all the passwords to enter again and again?
For that, you can use a password manager, which works as a two-face sword.
On one hand, it will set you free from remembering all the passwords, and on the other, your passwords will stay secure all the time.
One password manager that I can recommend with confidence is LastPass.
14. Create multiple accounts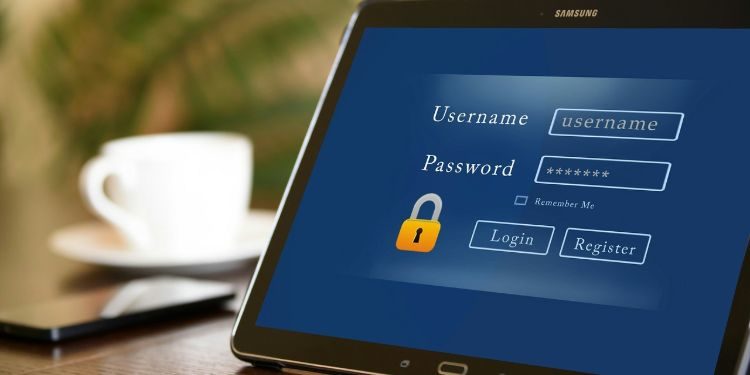 Back in 2014, with the Android 5.0 Lollipop update, Google introduced the multiple users feature. And ironically even to date, many people are unaware of it.
The feature is a vital part of every single Android tablet and phone. It lets users share their Android devices with others exactly like Windows PCs without having to share any personal data.
With Android multi-user profiles, a separate spaced is given to each user, one that is linked to their very own Google accounts. They can have different apps, settings, messages, home screens, and more.
You can use it to disguise hackers and other third-parties that end-up accessing your device somehow.
For example, if you create three different Google accounts and link them to three individual accounts that you added on your device, the hacker will find it challenging to spot the real account with the information he needs.
On top of that, it will be difficult for them to unlock your device as multiple passwords will be required.
Even if you do not intend to share your device with multiple users, you should still create multiple user accounts to maximize Android phone protection.
15. Backups are essential
Backup is a must-have process that every smartphone user needs to run.
You can keep backups in Google Drive, One Drive, smart card, or external hard drive. Doing so will ensure you have all your data with you safely even if someone steals your phone or your device gets lost.
I also recommend to wipe out all the private data, which needs the maximum protection, after saving it into any type of cloud or physical hard drive.
That way, you will be able to keep your personal data away from hackers and snatchers.
Backing up your Android device will also be beneficial in the case of restoring your smartphone as you could retrieve your old data easily.
Conclusion
Android phones are an easy target for hackers. Smartphone snatching is also very common all over the world.
Both these reasons (and many more) make Android phone protection crucial. Especially for those who keep sensitive data in their mobile device as well as value their privacy.
As hackers keep targetting smartphones with the latest techniques, it is vital to stay updated about best practices from a security standpoint.
The modifications and best practices listed above will help you improve Android security and privacy by a great deal, stay ahead of hackers, and ultimately secure your devices effectively.
These tips will not only make Android more secure but also keep your device fast and up-to-date. You now will also be able to access restricted content on the internet (thanks to the VPN solution covered in the piece).
Bonus: Quick Android Security FAQs
How secure are mobile phones?
How do I secure my Android phone?
How do I make my phone private?
About the author
Ali Qamar
Ali Qamar is a seasoned, versatile writer. He is a geek. He is crazy (and competent) about cybersecurity, online privacy, and technology. Ali is naturally attracted to transforming things.