Serbia is a country that accepts the legal obligation to protect freedom of expression and information. Hence, its constitution forbids censorship. However, it has not become the world's stronghold for such values. As a result, Serbian citizens have to deal with the same limitations and restrictions on the internet as many others worldwide. That is why in Serbia, as in most of the world, you need a good VPN to ensure internet freedom to the highest possible degree.
Moreover, using a premium VPN will also give you other advantages. For example, you'll have access to all the primary video streaming platforms, like DAZN or Netflix. Furthermore, if you are a Serbian living abroad, the same VPN service will enable you to experience the internet as if you were back home. That means you'll be able to enjoy the multimedia content exclusive to Serbian residents and use local services such as banking even from abroad. And that's not to mention that the VPN will significantly enhance your digital privacy, anonymity, and security.
Top Serbian VPNs – Quick list
This guide describes in detail all the best VPNs to use if you're in Serbia in 2022. But if you're in a bit of a rush and want to get the gist, here's our quick list.
Why do I need a VPN for Serbia?
There could be several occasions where you'd need a Serbia VPN server address to browse the internet. Let's review some of the most essential use cases for the tool in Serbia.
Bypass restrictions. Lots of services and websites are restricted around the world for a variety of reasons. A VPN enables you to use the internet as if nothing was ever blocked for you. That is true freedom.
Security and privacy. Serbia was known to practice censorship and population control. The present is different, but no government resists the temptation to do more surveillance than it should. And plenty of private sources threaten your security and privacy via trackers, hacking, and more. A VPN renders all their attempts to spy on you useless.
Keep up with the world's news. Social media has no restrictions within Serbia. But the national media has to bear a high degree of official influence. Suppose you also consider how easily the social media networks of the world have served disinformation in the last few years. In that case, it's evident that securing access to high-quality news is an important priority anywhere in the world, but especially in Serbia.
Take your power back from your ISP. Your ISP may limit your bandwidth if it finds you doing torrenting, video streaming, or any other intensive activity. With a VPN, your ISP becomes blind to your digital life. That will give you back all your bandwidth to use as you please.
Best 5 VPNs for Serbia in 2022 – A detailed look
Now that you know the benefits of using a robust Serbia VPN service let's move on to learn about the best providers that meet your requirements.
1. ExpressVPN

A trusted VPN provider that never fails to break all digital barriers in users' internet freedom. Works great for Serbian citizens to stream freely anywhere.

3000 servers spread across 94 countries

TrustedServer technology

Threat Manager anti-tracking feature

AES 256-bit encryption

Strict no-logs policy

Split tunneling

Network Lock (kill switch)

Tor compatible

Supports P2P sharing

Allows 5 simultaneous connections

30-day money-back guarantee
Pros
Fast speed connectivity

Works great in Serbia

Unblocks geo-restricted content
ExpressVPN has the best reputation in the VPN world. It's been leading the market for a very long time, always keeping ahead of the curve, offering the highest quality and one of the most advanced services in the industry. Hence, it's no surprise that it's the best option if you need a VPN in Serbia.
ExpressVPN's servers have high speeds, so you can barely tell that full AES-256 encryption and traffic rerouting is happening at all times. The connections are also very reliable, and the service supports all digital activities, from secure web browsing to torrenting, without limitations.
The server network has more than three thousand nodes distributed around 94 countries. And these servers are RAM-only, so they are physically incapable of keeping logs, which is how you can know that ExpressVPN enforces its privacy policy.
If unblocking geo-locked video streaming services are on your priority list, you're in luck. ExpressVPN is one of the best VPNs for video streaming. It can unblock every service that can be unblocked, with plenty of speed to support HD videos.
While this VPN is a little more expensive than the average market, the company ensures you get value for your money by offering many additional features that enhance your digital security and internet experience. For example, it has a kill switch, obfuscation capabilities, Threat Manager anti-tracking feature, and much more.
Another plus is ExpressVPN's customer service, which is available 24/7. The agents are friendly and adept at the job, so you'll get all the help you could need quickly and effectively.
There are apps and clients for Android, iOS, macOS, Windows, and Linux. And you can also install it on your home router.
2. NordVPN

A robust solution to bypass antiVPN technologies from and web trackers, letting you access Serbian content anywhere without hassle.

Over 5000 servers in 60 countries

RAM-based server network

Threat Protection (malware, tracking, and ad blocker)

AES 256-bit encryption

Kill switch

Split tunneling

Double VPN feature

Supports P2P sharing

Onion over VPN feature

Offers obfuscate servers

Strict no-logs policy

Allows 6 simultaneous connections

30-day money-back guarantee
Pros
Responsive customer support

Tremendous cross-platform compatibility

Even works in repressive regions like China
Cons
Too many options may overwhelm naive users
NordVPN is also an excellent option to use from Serbia. It will do everything you need and even more.
The 5,400 servers of the network are hosted in 60 countries, so you have plenty of choices to join the network. In addition, the network includes servers physically located in Serbia for those users who need to get a Serbian IP address from another country.
In the video streaming department, NordVPN is as good as ExpressVPN. If there's a video streaming platform that either of those VPNs can't unblock, then nobody else will. Netflix, Hulu, DAZN, and Disney+ are some of the services that it can clear for you, but the list is much longer.
NordVPN managed to take the most advanced VPN tunneling protocol, WireGuard, correct the privacy issues it has, and turn it into a commercial working service named NordLynx. This protocol allows users to have the highest speeds in the market without any loss of security or reliability.
The vendor keeps no logs, so it's good for privacy, and it hails from Panama, making it even more privacy-friendly.
NordVPN's pricing plans are very reasonable. While it's not the cheapest service out there (being one of the best, it shouldn't be), subscription packs a lot of punch because it combines the highest quality with a host of helpful additional features.
NordVPN has apps for every primary operating system, desktop or mobile, and it even supports some more exotic devices. Router installation is possible too.
Last but not least, NordVPN's customer service is also among the best in the market.
3. Private Internet Access (PIA)

This US-based VPN never compromises on privacy. Hence, it's a great tool to access the internet securely within and outside Serbia.

30,000 servers in more than 80 countries

Supports P2P sharing

AES 128-bit/256-bit encryption

MACE ad blocker and malware protection

Strict no-logs policy

Split tunneling

Kill switch

Web/DNS leak protection

Allows 10 simultaneous connections

30-day money-back guarantee
Pros
User-friendly apps

Reliable Serbian IP addresses

Huge server network
Cons
Fewer locations as compared to its huge number of servers

Based in 5-Eyes jurisdiction (the US)
PIA (Private Internet Access) has the largest server network in the VPN world. The server count is above thirty thousand nodes, an order of magnitude above any competitor.
The provider offers one of the most user-friendly services, which is a good thing in a market expanding as quickly as the VPN one.
The default encryption in PIA uses AES-128 to scramble all the user information. While this algorithm remains unbreakable, it's not as well-regarded as AES-256, which is the standard in the VPN-verse and the world's military and intelligence communities. The good news is that AES-256 is available if you pick the most advanced encryption option instead of keeping the default one.
PIA keeps a strict no-logs policy which has withstood the pressure of several court cases, thus proving that this is a company willing to walk the walk.
While PIA's connection speeds are not among the best in the industry, they are still good enough for you to unlock video streaming services and enjoy them.
4. Surfshark

The most affordable VPN service for Serbian citizens wanting to access foreign content without interruptions.

3500 VPN servers spread in 95 countries

AES 256-bit encryption

RAM-based server network

Supports P2P sharing

Split tunneling

CleanWeb (ad, tracking, and malware blocker)

Kill switch

MultiHop (double VPN) mode

Camouflage mode

Works with Tor

Strict no-logs policy

Allows unlimited simultaneous connections

30-day money-back guarantee
Pros
Extremely affordable subscription plans

User-friendly apps

Tremendous content unblocking capability
Cons
Slow speed connectivity on distant servers
Surfshark has been around for about three years only. But that short period has sufficed for it to earn an excellent reputation in an environment with plenty of tough competition.
Surfshark's idea is to give you the best possible service for a price way below most premium VPNs. The fees are low enough to fit any budget, but don't be deceived by the price -this is one of the best VPNs.
The speeds are excellent, and the links are very stable. Supporting HD video streams is not an issue for Surfshark's servers. It recently expanded its network to comprise 3,500 servers in 95 countries. Some of those are in Belgrade so you can get a Serbian IP number without problems.
The NoBorders feature is Surfshark's version of obfuscated traffic. That makes everything you do look like HTTPS traffic, so no snooper can think it's weird that it's encrypted, and they have no clue if you're torrenting, watching movies, or doing anything else. As far as any third party is concerned, you're just browsing the web.
A unique feature in Surfshark's service is the limit of devices you can have online in the network –there's none.
The vendor has iOS, Android, macOS, and Linux apps. Also, you can use the VPN from your home router if you are willing to do a little extra work.
Surfshark is an excellent choice with a low fee. Hence, now, nobody can ever have money as an excuse not to enjoy one of the best VPNs on the internet.
5. PureVPN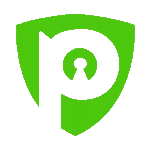 A privacy-oriented VPN based in BVI that ensures you never miss out on your favorite Servian content or compromise your online privacy anywhere.

Over 6500 servers in more than 78 countries

AES 256-bit encryption

Supports P2P sharing

Split tunneling

Kill switch

Strict no-logs policy

Web/DNS leak protection

24/7 live chat support

Allows 10 simultaneous connections

31-day money-back guarantee
Pros
Seamless performance in Serbia

Supports all major operating systems

Offers stable speeds
PureVPN is also among the premium VPN vendors that give you the freedom and privacy you need in Serbia. It may not enjoy the reputation of our previous four picks. But it's in the same league as far as quality and value for money are concerned.
The server network includes 6,500 servers in 78 countries. Of course, some of them are virtual machines rather than physical servers. But this network has an advantage you rarely find: you can request PureVPN to install a server in a country of your choice (assuming the network does not already cover it). This request is as simple as writing a message to the customer support service.
The speeds in PureVPN are not as good as NordVPN or Surfshark. Yet, it works faster than PIA (which is not bad, anyway).
PureVPN's features include a kill switch, split tunneling, port forwarding, and obfuscated traffic. So you can quickly tell that this VPN offers an excellent service to compete directly with the industry's bigger boys.
This company has chosen to be under constant auditing by KPMG, which is a new thing in the VPN world.
You can use PureVPN for a whole week for 0.99 USD only. So you can test it for a few days before buying a full membership.
How to select the best Serbia VPN
After knowing about all these VPNs serving customers for Serbia, you may wonder what made us list them here.
Well, it takes considerable time and effort to handpick the most robust services for any given purpose. Here again, selecting the best Serbia VPNs made us test various services for bypassing Serbia content geo-restrictions. But thankfully, our staff knows many of the VPNs inside out. They are experts in selecting suitable VPNs for any given task, saving you from the hassle.
So here's what we assessed to choose the best five VPNs for Serbia in 2022.
How to get a Serbian IP address?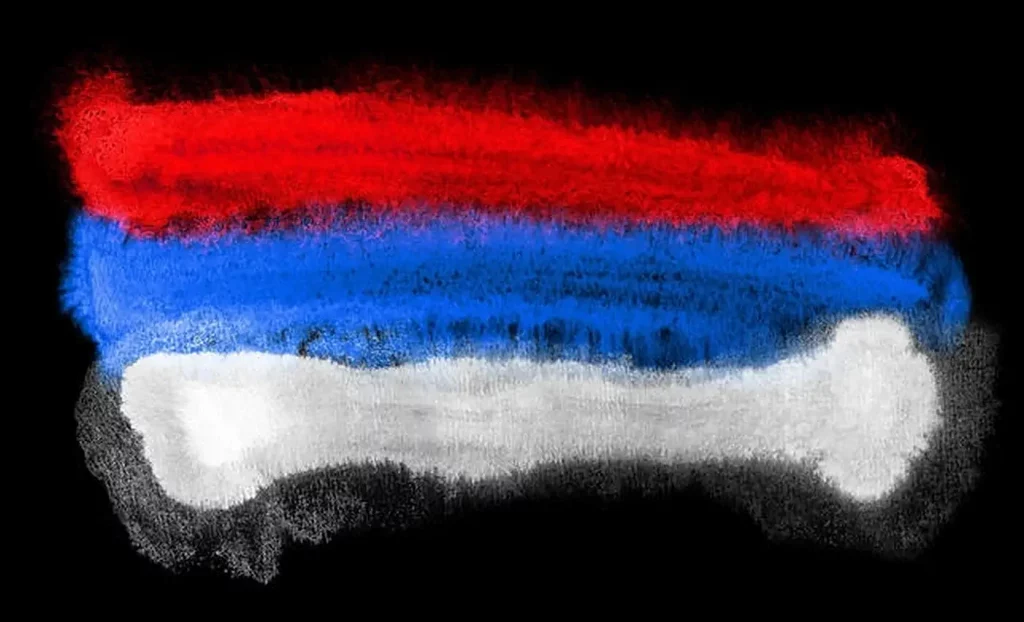 Getting a Serbian IP number will let you see the internet as it looks from within that country. It helps you see the local media or access services that won't accept international connections (such as banks).
So how can you get a Serbian IP address? Follow these steps.
Choose a premium VPN provider from our top five ones. But ensure that its networks include Serbian servers.
Once you have your account, find and install the VPN apps your chosen vendor offers for your device.
Launch the app. Log in using your credentials.
Join the network by selecting a server located in Serbia!
There you go! You have completed your first virtual travel to Serbia!
Conclusion
We've offered you five excellent VPN options that will improve your digital life related to Serbia. Yes, we consider ExpressVPN to be one cut above the rest. But every other VPN has its pros and cons and will do the trick you need in style.
It's appreciable that you prioritize your safety and privacy on digital Serbia-related activities by adding a top-notch VPN to the equation. Indeed, today, every user must have a high-quality VPN active at all times. That's how the internet has evolved. We can only adapt to it by using the best tools to achieve the most crucial digital goal: staying safe.
FAQs
Yes, using a VPN in Serbia is perfectly legal. Unfortunately, some schools, universities, and workplaces may have blocked VPNs on their networks. But you can still use your VPN, albeit with obfuscated servers.
Yes, indeed. Serbia's participation in the European Convention of Human Rights guarantees your right to use a VPN to protect your safety and privacy. So it's not just allowed; it's your legal right.
You can, but you shouldn't. We advise our readers against free VPNs because their functionality is often terrible. But the worst thing is that free VPNs do not protect your privacy. On the contrary, they turn your privacy into the commodity they trade on. Their business model primarily consists of keeping detailed records on user activity that they can sell to data miners.
If you connect to your VPN network using a Serbian-based server, then every computer on the internet will think you're in Serbia. Therefore you will experience the internet precisely as it is when you're physically there, including Serbian TV content.