We have to start this article with a painful answer: no, TikTok is not entirely safe for kids. But then, nothing on the internet is 100% safe for kids, simple as that.
Kids on the internet must have parental guidance, period. This is even more true in a world where some consider Harry Potter a corrupting influence on the world's children. So precisely, it's not that TikTok is particularly dangerous for kids. It's that even Disney Plus will never be 100% safe for children, depending on your safety standards.
So once we've addressed the elephant in the room, we can move forward and deal with this subject in a more nuanced way. There's plenty you can do to reduce your kid's exposure to the TikTok risks. Interestingly, the app also has plenty of safety and privacy features built-in, making that task easier. While these settings are no silver bullet and nothing can compare with parental vigilance, they still constitute a great place to start.
What is TikTok anyway? Why do children like it so much?
In a world dominated by social media or references thereof, TikTok is the current talk of the town. As a result, it was the world's top social media app (by download number) during 2020.
You can think of TikTok as YouTube for users with shorter attention spans. The idea in TikTok is to have its users release short videos (15 seconds, one minute, or three minutes long). In addition, filters and music are available for you to bring into your videos, and you can collaborate with other users in the network. So this is a medium where you need to get as much attention as possible in the shortest possible time.
This feature alone can tell you why younger audiences like it so much and want to access TikTok globally. For instance, the 10 to 19 years old age group made up about a quarter of TikTok's users last year. So it's the largest demographic in this network and, therefore, very influential and the target for most content producers.
TikTok attractions for kids and teens
The first notable thing is the seemingly infinite stream of videos on offer in TikTok. So, at any point, you remain just one scroll or click away from the coolest video that will make your day. It can be a comedy skit, a dance challenge, or a song cover. Moreover, even recipes and pool-cleaning videos have been viral on this platform. So whatever makes you Tik (or Tok), you will indeed find it here sooner or later as you keep using the app.
And then, there are the high-profile TikTok users. Media influencers, celebrities, and even brands have TikTok accounts. As a fan, their TikToks afford you the chance to interact with their favorite stars. And who knows? Your famous star could even notice you because of your interaction with a video! Funny comments and comment exchanges often end up being the idea for that next video everybody wants. That is part of the young TikTok culture, so many users aim to impact the platform in that way.
Briefly, TikTok is a popular platform facilitating and promoting interaction. It's easy to use, offers almost endless content by practical standards, and allows immense customization to suit your personal tastes. And you can always enjoy getting likes, follows, shares, and all those magical features we've grown used to in every other social media platform.
So it's clear why kids like TikTok so much – it's a lot of fun! But parents should remember that the same features that make it attractive to younger users also pose a security threat.
---
Are there any risks in using TikTok?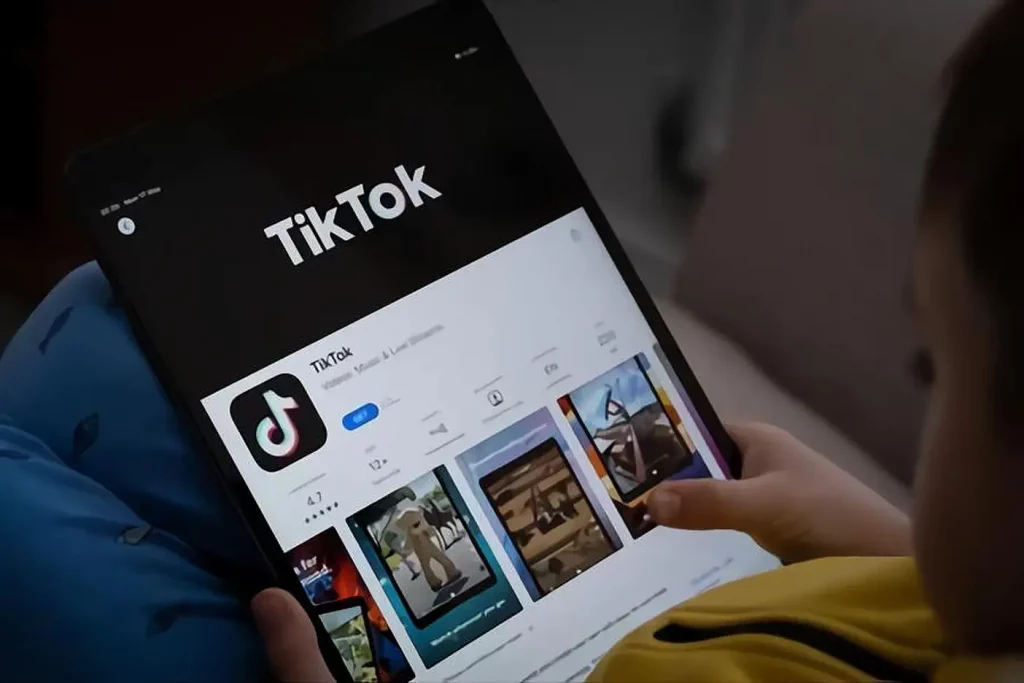 The internet is a recent development within the overall human experience, let alone social media platforms. We don't know how social media affects supposedly well-balanced adults, let alone kids. However, the research so far points to some poisonous effects on a user's mental health, such as increased depression and anxiety. Specific research on kids is still missing, but we shouldn't expect any fantastic news on that front.
Social media can expose kids to misinformation, graphic content, and violence that they cannot assimilate correctly. And these things will expectedly impart a long-term effect on kids' psychology. Unfortunately, TikTok also shares in those threats.
Let's explore some of the risks that younger TikTok users may face in more detail.
Unfettered access to inappropriate content
As a TikTok content producer, the platform's access to popular songs that you can include in your videos is your bread and butter. Unfortunately, those songs often include harsh cursing and explicit language. Also, adult themes are common in TikTok, so how given creator dances, dresses, or behaves in a video could be utterly kid-unfriendly.