Let's face it; there are countless social media platforms today. With this, most of us must explore these media, and TikTok is no different. This platform comes with its own obsession that makes it unique.
Specifically, TikTok seems to attract the general population, including kids. Here is where parents become concerned, mostly those unfamiliar with this platform. If you understand TikTok, you are aware of its dangers to kids.
TikTok is incredibly popular globally and used by millions of people today. Besides, it has celebrities from all forms of life. And children are among them.
As a parent, it is your mandate to protect your kids. With the dangers posed by TikTok against them, it is crucial to learn this platform's basics. So, what is TikTok, and what does it entail?
To enable parents understand this platform and help their kids to use it safely, we have presented a complete guide to TikTok.
What is TikTok?
TikTok is the fastest growing social network around the globe today. It involves sharing user-generated videos on any topic. It was initially referred to as musical.ly but took the same concept.
Still, it differed due to its broader scope and did not focus on lip-syncing to music. Users can create any short video and share it with other users through TikTok. Also, users can customize videos using a range of effects and filters offered by the applications.
That's not all; TikTok allows users to browse and interact with each other. Besides, it offers an extensive scope of video creation. TikTok remains one of the leading video-sharing social networks today.
What makes TikTok so popular globally?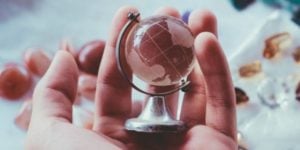 Following its launch in 2016, TikTok has become among the top social platforms worldwide. It has grown tremendously over the years. By October 2018, it had over 500 million monthly active users. The U.S. became among the most popular countries with over 80 million downloads.
As per the August 2020 data, the short-video platform has almost 100 million monthly active users in the US alone.
Celebrity endorsements are one reason why TikTok gained popularity fast. Several celebrities have fueled the app's success. Besides, the company launched various partnerships with top celebrities. This has influenced more people to join TikTok.
Another fundamental driving factor is its strong focus on localized content. The app runs on local contests and challenges through hashtags. For instance, it runs the '1 million audition' globally but separately.
Users can only record pleasant videos and share them with ease. It also includes different effects and filters that are exciting to users. More so, the video plays once the user opens his or her private TikTok account. The addictive nature of these short videos attracts more people to the platform.
Is TikTok safe?
Like any other social media account, TikTok also carries its fair share of risks. With kids, TikTok can be safe provided parents supervise them. Kids between 13-15 years with TikTok accounts tend to have an account that is private by default.
For this reason, only friends can comment, duet, and share their view. This is one way to determine how to make all videos private on TikTok at once. Yet, they should be monitored continually.
There is also a Restricted Mode, found in the TikTok privacy settings. It allows parents to control some activities done by children. Because TikTok is another risky social network, parents can make it safe for kids.