Some movie studios and television producers pressed hard worldwide to have Showbox banned. And they have had some degree of success as the website is now effectively unavailable in many countries.
Showbox is a free torrenting service. Unfortunately, like many torrenting sites, starting with the legendary Pirate Bay, it's been the target of legal attacks on property rights and intellectual property violations. Showbox has been resilient, and it tried to rebrand itself. However, accessing it has become a complicated thing in many jurisdictions.
So the inevitable happened, and many Showbox clones appeared all over the internet. It's the typical thing that always happens when a viral torrenting or video streaming website gets in trouble. And the other usual thing is that many of those new clones are fraught with malware, viruses, dangerous ads, and other things that can damage your equipment or security.
So what are you to do if Showbox is unavailable to you? What if you don't want to use one of the new clones because you know the security risks? We have good news for you. Showbox is not alone in the world. There are plenty of other good free streaming options on the internet. Many are strong, allowing users to see their preferred TV shows and films.
And even if you can use Showbox, learning about the available alternatives would be good. Some of them could have some content you'd like to have, but that Showbox doesn't have.
And remember: Using a VPN is a critical ingredient in torrenting or video streaming experience. It helps you remain safe and anonymous online, hiding your IP address. A VPN will grant you access to websites and services banned in your country, and no third party will ever be the wiser.
Top functional Showbox alternatives at present – The quick list
The best alternatives to Showbox today – Detailed list
1. Tubi TV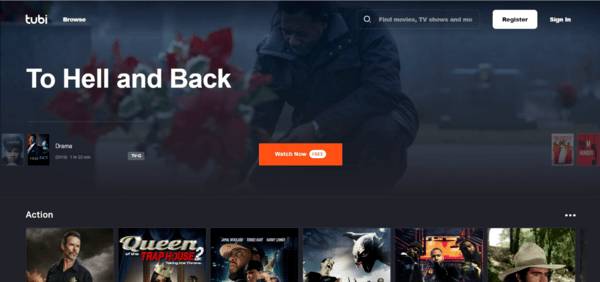 Tubi TV is a free website to stream TV shows and movies online. New users must sign up with a name, email address, and birthday. Then, your email requires verification.
The content catalog on Tubi TV is robust, and new titles come online every week. Ads support the site, but the video quality is good, and the navigation is straightforward.
The main problem with Tubi TV is that it's geo-restricted and only serves US-based users. However, this is not a deal breaker if you have a reliable VPN to bypass the Tubi TV region block.
---
2. Pluto TV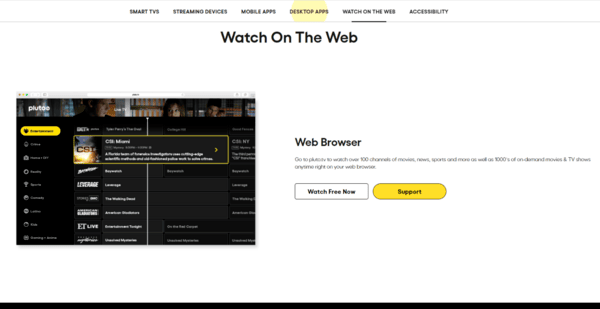 Pluto TV is a versatile free streaming service with live shows, sports, and films. The Playback is of the highest quality, and the range of content covers almost every possible taste.
The website welcomes US users, but you will find some restrictions if you're elsewhere. But, again, you do not need to miss any of the site's features if you have a VPN.
---
3. Crackle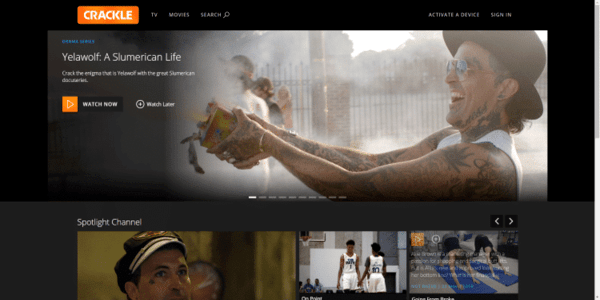 It's not a site similar to Showbox, whereas it can be named the best version of Showbox.
Crackle streams a wide variety of TV shows and films. The service is Sony's, so it features plenty of exciting material produced by Sony over the years. In addition, it's continually expanding the catalog with new additions, which helps to keep it popular.
Crackle is probably the service on our list with the best interface and user experience. Filters are intuitive and quick. Signing up allows you to create personal watch lists, but you can still see anything you want without an account.
It's available for US-based users only. So you will need a VPN to bypass that restriction and unblock Crackle.
And yes, it has ads.
---
4. Popcorn Time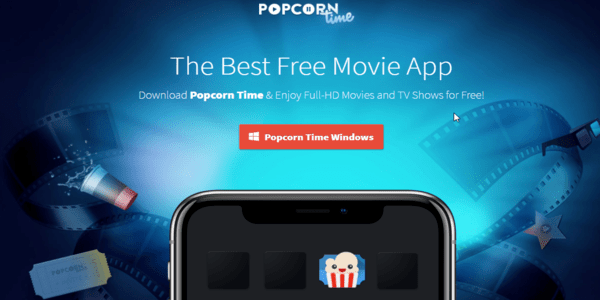 Popcorn Time is a conventional torrenting service with a vast library of films and TV shows. The catalog keeps expanding as the new updates come online, and it's also a well-known option for Showbox.
This option is unrestricted in every possible way, and you can use it on any platform or operating system.
Notably, it's one of the sites with different clones and similar sites. While that gives users access to more platforms, it also makes it dangerous to access such sites. As a result, we recommend using a Popcorn Time VPN as a must while you try to access it.
---
3. Cinema APK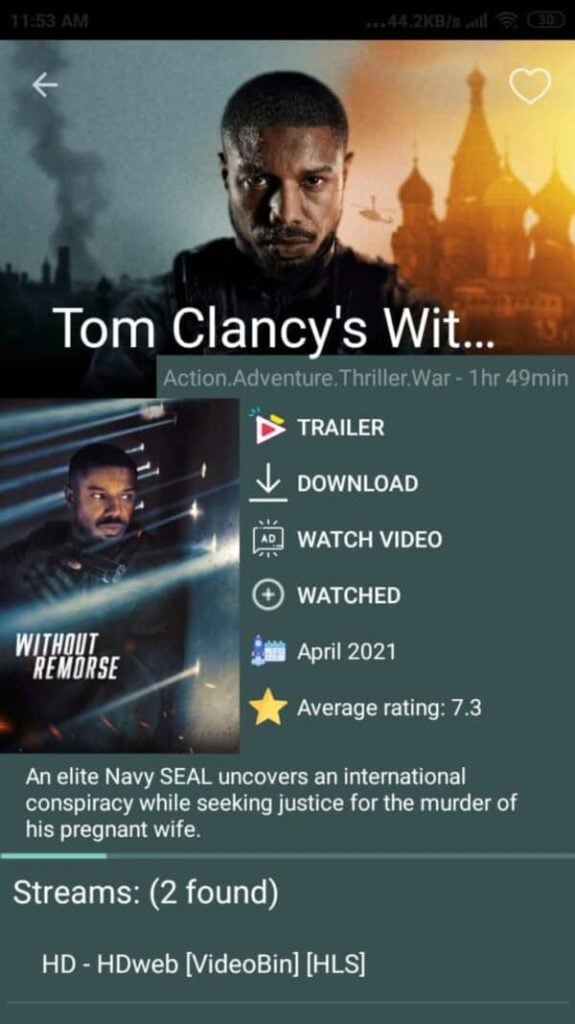 Cinema APK is a famous alternative to the Showbox app for torrenting movies. It keeps its catalog current with regular updates and boasts many titles.
Using Cinema APK requires downloading the APK and installing it onto your device. So it's a good idea to have a VPN and antivirus on that device to prevent malware infections.
---
6. Yidio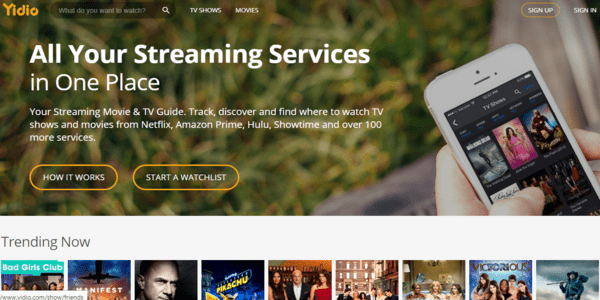 This platform is about content aggregation, reviewing the top online options in real-time.
It's a great Showbox app alternative for your everyday needs.
The platform's layout empowers you to control your viewing experience better.
New content is essential on this website to quickly find the most recent stuff.
---
7. Hulu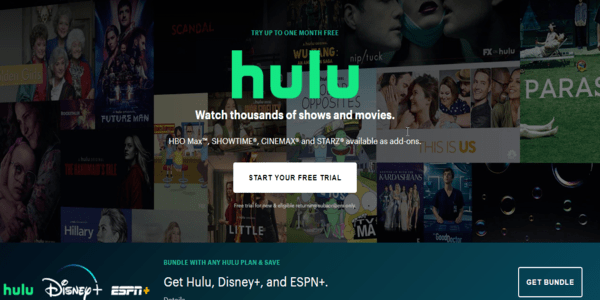 Hulu is interesting because its free option gets you some programs.
So you'll have movies and TV shows (ad-supported). But if you want to enjoy the whole Hulu experience, you must pay for it and subscribe.
---
8. MegaBox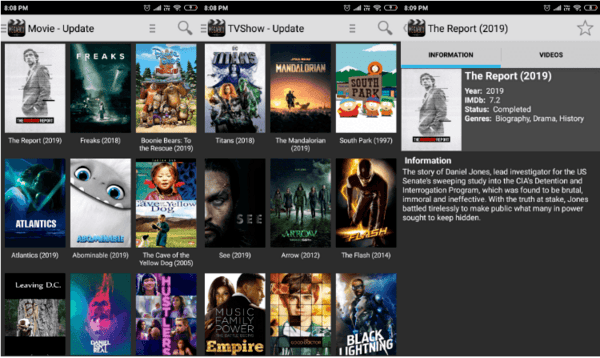 MegaBox is the service that will allow you to adjust your experience according to the display you're using.
Content is available in all resolutions (360, 720, or 1080 pixels).
The layout is intuitive, thus allowing you a greater degree of control over your content.
---
9. Stremio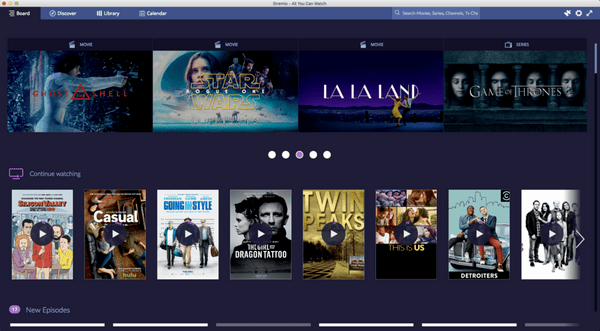 Stremio's clean layout will make it easy for all users to enjoy. In addition, it's a setup made to take advantage of several value sources.
So here, you'll find many external platforms offering content. Then there are also basic paid streaming services that link to Stremio.
You will probably need some add-ons if you want to use some of the site's functions.
---
10. Cinema Box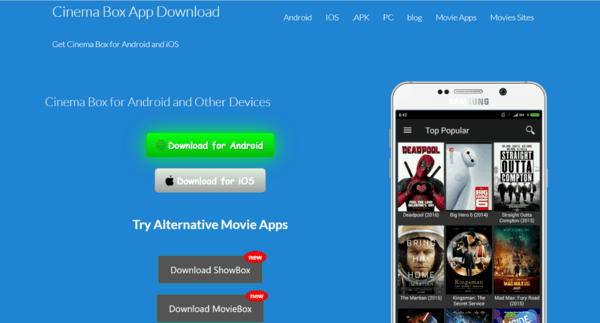 It's another excellent Showbox alternative. In addition, it supports Google Chromecast, so you can redirect your movies and shows to a different, better display to enhance your enjoyment.
---
11. Cinema HD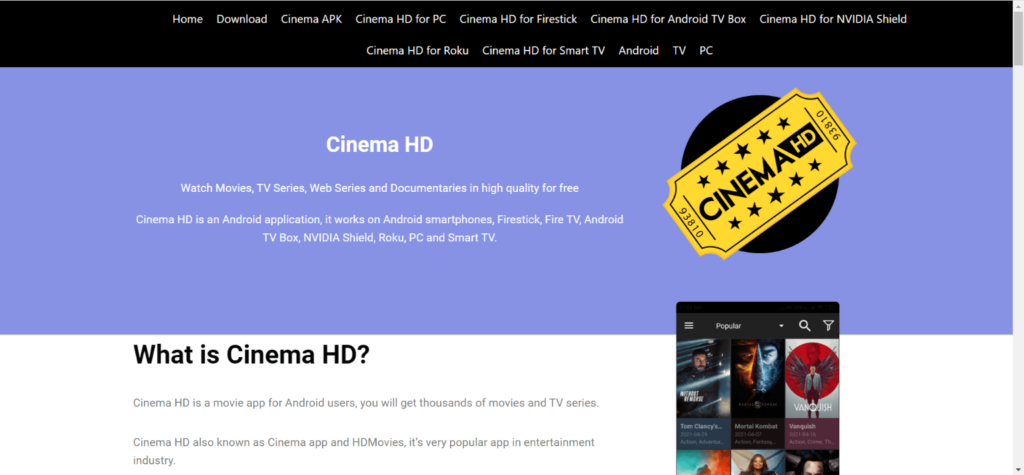 This entry on our list is another platform among the best working apps like Showbox. Cinema HD works with an APK you need to install (allowing your tablet or phone to install apps from unknown sources).
It's free to use, and the ads are not the usual annoyance of this service.
Moreover, you can use this in a Roku, Kodi, or Amazon Fire Stick gadget.
---
12. Playbox TV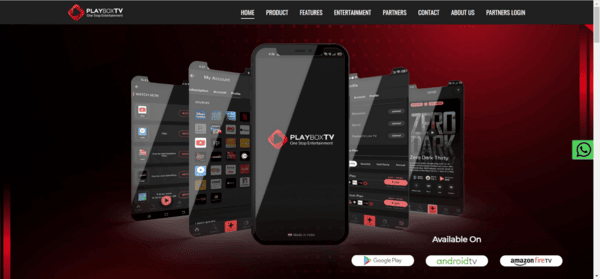 It is an appealing Showbox alternative with a simple layout and design that will help you navigate a ton of content.
The system is best used with a strong wifi connection because it's a streaming thing.
Fortunately, it's an efficient system in which buffering won't become your daily nightmare.
---
13. FilmRise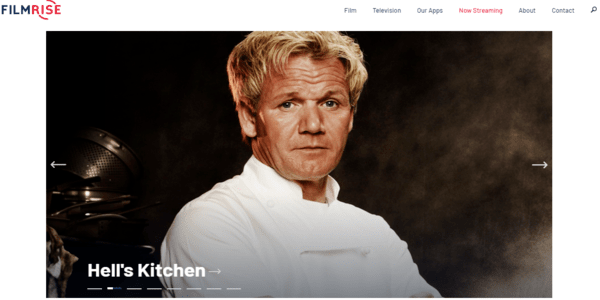 Our last option is another fantastic resource in the form of an app. Films and TV shows are there in HD at no cost to you.
New material gets added constantly, so you'll never get bored.
The curation system is excellent; the categories will let you find what you want quickly.
It's a charming overall ShowBox substitute that we found.
---
Some crucial notes
All the options we included on our list are excellent alternatives to ShowBox. However, it would be best if you kept in mind a few things:
Is Torrenting an illegal activity?
Torrenting itself is just a protocol for the transmission of digital information. As such, it is neutral, and it's legal everywhere.
However, much of BitTorrent's popularity has everything to do with the ability to share and download copyrighted content such as movies, music, TV shows, documentaries, and more. Unfortunately, this is where the problem lies. Torrenting copyrighted materials is illegal in most of the world.
So if you are downloading or broadcasting any computer file subject to the protection of the intellectual property laws in your country and you don't have the corresponding license to do it, you're breaking the law. And since keeping track of every torrent user on the internet is impossible, governments prefer to block torrenting services, which happened to Showbox.
In a way, Showbox and similar websites have fallen victim to their success. They became too famous for the movie studios not to notice them.
Our list mentioned several times how a VPN would allow you to use video streaming platforms with geographical restrictions. But suppose you are involved in BitTorrent or some other torrent client network. In that case, another reason for you to have a VPN: The legal status of your activities makes it imperative to protect your online anonymity, especially as you are torrenting.
Yes, it would be best if you had a VPN when torrenting. Here's why
Torrenting is a risky business. Legal problems associated with copyright violations are probably the first thing that comes to mind, but that's not everything. You could become infected with malware or other types of malicious software, which could be much worse. So you need a VPN. There's no way around it.
But how will a VPN keep you safe as you try Showbox or some of its alternative options? Keep reading.
A VPN encrypts all your traffic and hides your IP address. These two simple things protect your data while performing your favorite online activities.
So let us explain a few good reasons to subscribe to atop-notch VPN right now.
Bypass Geo-restrictions on torrents or other internet services
If your country or ISP decides to ban the torrenting site you like best, you can still use it with a VPN. If you want, the VPN will spoof your IP number and have all your traffic through an intermediary server in another jurisdiction. That will enable you to regain access to the website.
When you come online with your VPN, always pick a server in a country where the website you want is still available.
It applies to torrent websites but also any other type of website. The best VPNs can unblock even the tightest bans, so choosing a top-notch vendor is always better.
---
Avoid legal surveillance
Whenever you're online without a VPN to protect you, your IP number is exposed to everybody else. That enables any interested third party to figure out what you're doing and share it with the corresponding authorities.
A VPN will always keep your IP address hidden, meaning that your identity and physical location are anonymous. So you can torrent all you want like this without worrying about legal consequences.
---
Keep your activities away from prying eyes
Third parties of all types are looking for internet users to surveil. Hackers, governments, ISPs, you name it. Maybe they want to sell your data or use it for their purposes which can be nefarious.
A VPN encrypts all your incoming and outgoing traffic. So no third party can figure out what you're up to. For them, everything will be nothing but white noise.
---
Protect your anonymity
If you are using a torrenting website, you exchange traffic. If you do it without a VPN, all the other torrent users can see your IP address. This makes you vulnerable to malware attacks or even to copyright trolls.
A VPN will ensure that nobody in the torrenting networks will see your actual IP, thus precluding every associated risk.
---
The best VPN for BitTorrent
Not every VPN out there is suitable for torrenting. Some of them ban torrents. Some others privilege security over speed, thus making it a wrong choice to support video streams.
So let us tell you about the best VPN that will enhance your torrenting activity instead of impairing it.
ExpressVPN has impressive speeds for HD video streaming and downloading even the largest torrents.
It has more than 3000 servers scattered around 94 countries. The provider doesn't limit your bandwidth or data usage and is terrific for streaming videos.
The VPN boasts good Linux, Android, iOS, macOS, and Windows apps. In addition, it offers many additional security features that will help enhance everything you do on the internet, including split tunneling, obfuscated traffic, and zero-knowledge DNS.
Final thoughts
The internet offers you plenty of Showbox alternatives to suit your preferences. The chances are that they will always enable you to find that TV show or film you want to see.
However, always remember that a VPN is your safety and anonymity's best friend while torrenting online. It will also spoof your IP number and shield your browsing history from third parties.
You should consider adopting a top-notch VPN to remain safe and private as you use torrent networks. You will get used to it quickly and wonder why you waited so long to have one!
FAQs
Showbox is banned in many countries due to the pressure exerted by movie studios and other copyright holders. However, there are many good alternatives you can use.
This article shows 13 excellent Showbox alternatives. They are all online and working. It's up to you to choose the best one according to your needs and preferences.
Yes, try Hulu or Crackle.
Some popular legal video streaming apps include Netflix, Hotstar, and Amazon Prime.