Some movie studios and television producers pressed hard worldwide to have Showbox banned. And they have had some degree of success as the website is now effectively unavailable in many countries.
Showbox is a free torrenting service. Unfortunately, like many torrenting sites, starting with the legendary Pirate Bay, it's been the target of legal attacks on property rights and intellectual property violations. Showbox has been resilient, and it tried to rebrand itself. However, accessing it has become a complicated thing in many jurisdictions.
So the inevitable happened, and many Showbox clones appeared all over the internet. It's the typical thing that always happens when a viral torrenting or video streaming website gets in trouble. And the other usual thing is that many of those new clones are fraught with malware, viruses, dangerous ads, and other things that can damage your equipment or security.
So what are you to do if Showbox is unavailable to you? What if you don't want to use one of the new clones because you know the security risks? We have good news for you. Showbox is not alone in the world. There are plenty of other good free streaming options on the internet. Many are strong and still allow users to see their preferred TV shows and films.
And even if you remain able to use Showbox, it would be good to learn about the available alternatives. Some of them could have some content you'd like to have but that Showbox doesn't have.
And remember: Using a VPN is a critical ingredient in torrenting or video streaming experience. It helps you remain safe and anonymous online, hiding your actual IP address. A VPN will grant you access to websites and services banned in your country, and no third party will ever be the wiser.
Top functional Showbox alternatives at present – The quick list
The best alternatives to Showbox today – Detailed list
1. Tubi TV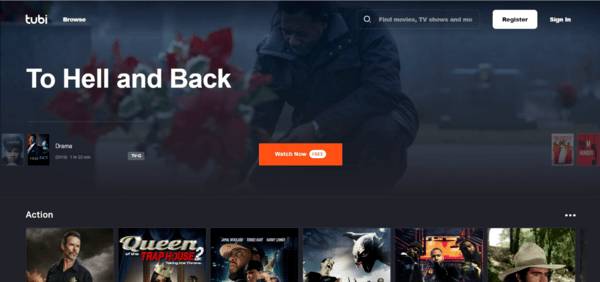 Tubi TV is a free website to stream TV shows and movies online. New users must sign up with a name, email address, and birthday. Then, your email requires verification.
The content catalog on Tubi TV is robust, and new titles come online every week. Ads support the site, but the video quality is good, and the navigation is straightforward.
The main problem with Tubi TV is that it's geo-restricted and only serves US-based users. However, this is not a deal breaker if you have a reliable VPN to bypass the Tubi TV region block.
---
2. Pluto TV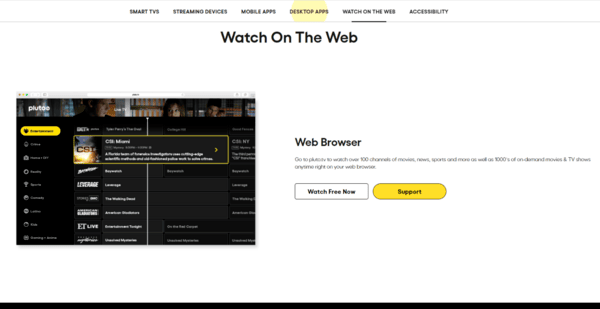 Pluto TV is a versatile free streaming service with live shows, sports, and films. The Playback is of the highest quality, and the range of content covers almost every possible taste.